If you're looking to spend Christmas in a sunny, exotic destination, or you just fancy getting away for your December holidays - we've got you covered. We understand here at TruTravels that Christmas can sometimes get a bit samey, so we thought we'd give you some inspiration to make your next Christmas, the best one.
BEST PLACES TO SPEND CHRISTMAS IN ASIA
1. GILI T, INDONESIA
Escape to a paradise island this year and spend your Christmas morning snorkelling amongst brightly coloured coral in crystal azure waters and then party the night away at one of the famous parties that take place on Gili T during the festive season. Gili T is truly a Christmas escape that will get you back to the beauty and the basics of island living. While everyone back home flaps over shopping lists and mountings of wrapping all you will need to worry about is when to order your next Bintang. But be sure if you're booking our awesome Bali Experience tour to do so way in advance as everything tends to get booked up super quickly over the festive period.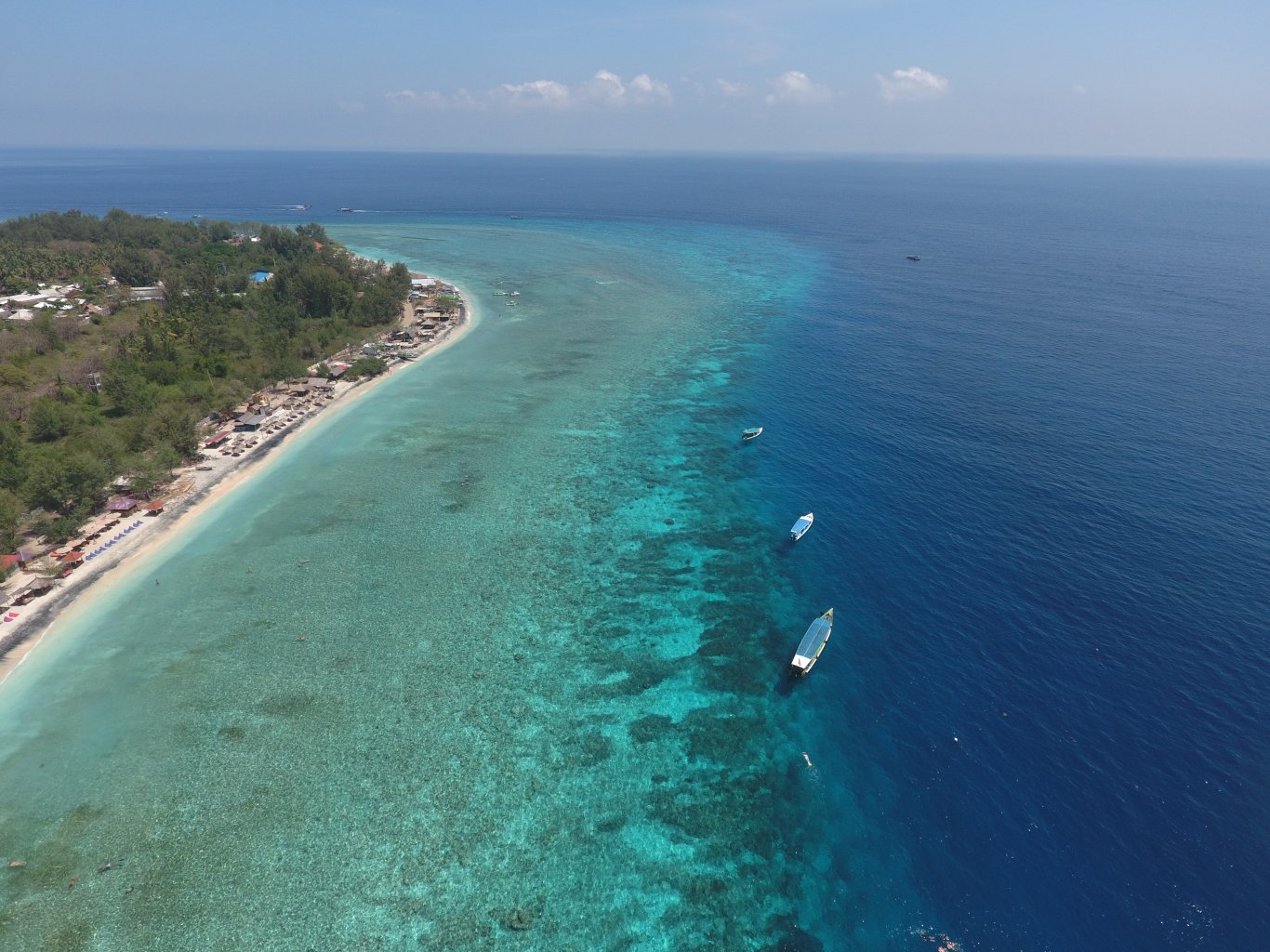 2. PAI, THAILAND
With the weather in the high twenties Thailand is always a winner for some winter sun. But for those who like a bit more than just the beach then Pai is the perfect choice. Uniquely hippy and undeniably laid-back, Pai is a must for those who prefer to leave behind the stress of Christmas on the plane and really kick back. Chilled out vibes are the order of the town as visitors meander about sampling the good food, good times and even better shopping that can be found at many of the artisan stalls that line the town. We visit Pai on our awesome 14 Day Northern Thailand adventure, so if you're looking to a two week getaway over the December holidays, this trip is perfect for you.
3. KOH PHI PHI, THAILAND
Leave the wooly hat at home and slip into your swimmers as you jet off to sun, sand and sea this Christmas in Asia. White stretches of beach replace white blanketed streets and bitter nights are swapped with hazy sunsets and swaying palms. Phi Phi is the ultimate place for Christmas in the sun and you will even be able to find yourself a traditional Christmas dinner which you can eat in your bikini obviously!
Our Thailand Island Hopper, Full Moon Island Hopper and Total Thailand tours visit this stunning place in the South of Thailand. Trust us when we say, it's paradise.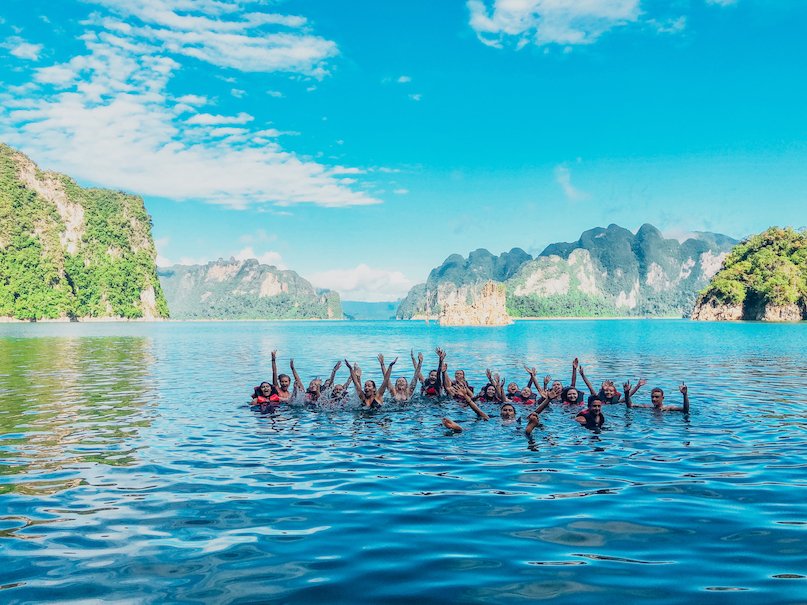 4. SIEM REAP, CAMBODIA
Christmas is not widely celebrated in Cambodia, in fact, there is not even a local word for the holiday, which can make Siem Reap the perfect place to spend Christmas if the festive season doesn't exactly do it for you! This bustling city is a hive of activity with plenty of things to do to keep you busy during your Christmas holidays, and if you can extend your trip and you love yourself a party then you must make your way to Pub Street which turns into one big party come New Year's Eve. Our 12 Day Cambodia Explorer start in Pub street so we'll make sure we'll show you how to the pub crawl is done ;)
5. HALONG BAY, VIETNAM
If you are looking for a Christmas with a difference, then look no further than Halong Bay. This place is like no other and should be on every traveller's bucket list. What better time to see this spectacle than during the most wonderful time of the year?! With its stunning scenery and atmosphere Halong Bag is truly magical, so raise a glass, share the joy and seize the special moments with you're your fellow travellers for a Christmas you will never forget. Whether you're are looking for a taser if Vietnam on our 10 Day Vietnam tour or looking to cover the best of the whole country on our 17 Day Vietnam Explorer, join us for some the ultimate Vietnam, experience for your next December holidays.