£1 DEPOSITS? SAY WHAAT! BLACK FRIDAY IS COMING!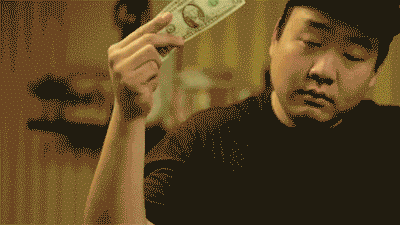 We all deserve a holiday after 2020's crazy year. So we're back and better than ever with huge discounts & low deposits that you'd be a fool to say no too. This really is THE biggest weekend of the year for saving BIG! schmoooneyy! If 40% off selected tours an 25% off EVERYTHING wasn't enough, we've got £1 deposits! Yeah £1, the price of a chocolate bar to secure your holiday of a lifetime. ANDDD
So lock in that destination, secure that discount, drop that £1 deposit and decide later when you want to travel. 2021 / 2022? No rush to choose now! We're offering 40% off selected departures and 25% off ALL departures. YES 25% off EVERYTHING!
DEALS, DEALS & DEALS
Where to go? What to choose? Here's some Black Friday Travel Inspiration for you! 25% off ALL Tours! and 40% off selected tours listed below!
EXPLORE ASIA!
Visit Thailand with up to 40% off:
14 Day Northern Thailand Adventure, 14 Day Thailand Island Hopper, 16 Day Full Moon Island Hopper
Vist Vietnam with up to 40% off:
10 Day Vietnam South, 17 Day Vietnam Explorer, 10 Day Vietnam North
Visit the Philippines with up to 40% off:
10 Day Philippines West, 8 Day Philippines East, 17 Day Philippines Island Hopper
Visit Indonesia with up to 40% off:
18 Day Bali & Beyond, 9 Day Komodo Island Hopper, 10 Day Bali Experience
Visit Sri Lanka or India with up to 40% off:
10 Day Sri Lanka Uncovered, 10 Day India Uncovered
Visit Cambodia with up to 40% off:
25% off ALL ASIA TOURS & ALL DATES!
Visit Borneo with 25% off:
12 Days Borneo & Below, 9 Day Borneo Adventure
Visit Laos with 25% off:
11 Day Laos Explorer XL 7 Day Laos Explorer
TRAVEL LATIN AMERICA!
Visit Peru with up to 40% off: 9 Day Peru Inca Adventure
Visit Costa Rica with up to 40% off: 10 Day Costa Rica Adventure
25% OFF ALL OTHER LATIN AMERICA TOURS & DATES

Visit Colombia with 25% off: 12 Day Colombia Uncovered
Visit Mexico with 25% off: 11 Mexico Yucatan Experience
25% OFF EUROPE!
Visit Greece with 25% off:
8 Day Greece Sailing Adventure, 9 Day Greece Island Hopper
Visit Croatia with 25% off:
8 Day Croatia Sailing Adventure, 11 Day Sail & Explore 5 Day Croatia Explorer
Wherever you're heading in 2021/2022 there really is no better time to book than over Black Friday Weekend. Whether you're heading to Asia, Latin America or Europe we've got deals on deals on deals for all of them. Save yourself some money, secure your spot for just £1 and we'll see you on your adventure! Make 2021 the year of you!
Black Friday 2020 valid from 12:01 am Friday 27th November 2020 - 11:59pm 30th November 2020.
If you have any questions, fancy a chat or want to discuss more, hit us up on our live chat on our website or drop us a line on +44 203 542 2463.