Welcome to the second blog of our series where we're giving you top travel advice and inspiration for the best places to travel from November 2020 - May 2021. We understand that everyone wants to jet off and travel in 2020, so here we'll be sharing with you all the best places to visit in December 2020 so you can make sure you finish off the year with a trip to remember!
DECEMBER TRAVEL 2020


NO.1 UNCOVER COLOMBIA
Colombia is up there as one of the best holiday destinations to visit in December 2020. Once notorious for its past, Colombia has turned itself around, resulting in a considerable boom in tourism. Do not worry if you're travelling to Colombia alone as the government has made significant improvements to the safety there. As we mentioned in our 'Complete Colombia Travel Guide' the country is considered as an up and coming travel destination in 2020, and it seems it will be even more so in 2021 for all backpackers and holiday goers.
Colombia really does have it all! The country is rich in history with a not so distant story to be told. One of the best things to do in Medellin is taking a walking tour where you can visit Comuna 13, which was once one of the most notorious neighbourhoods. Now it boasts colourful murals and street art on every corner providing photo opportunities everywhere you turn.
Colombia is also home to unique wildlife, scenic jungle views, stunning architecture and diverse landscapes. The dry seasons in Colombia are usually December – January or July- August, meaning it is brimming with travellers and allows you to experience the hustle and bustle of the vibrant cities. Although Colombia is a year-round travel destination, visiting Colombia in December will be sure to bring you beautiful warm and dry weather along the Caribbean coast and in Medellin. These conditions are ideal for exploring the Minca jungle, island hopping around Isla De San Bernardos and exploring all Colombia has to offer.
Colombia Highlights:
Explore the city & history of Medellin
Island Hop around Isla De San Bernados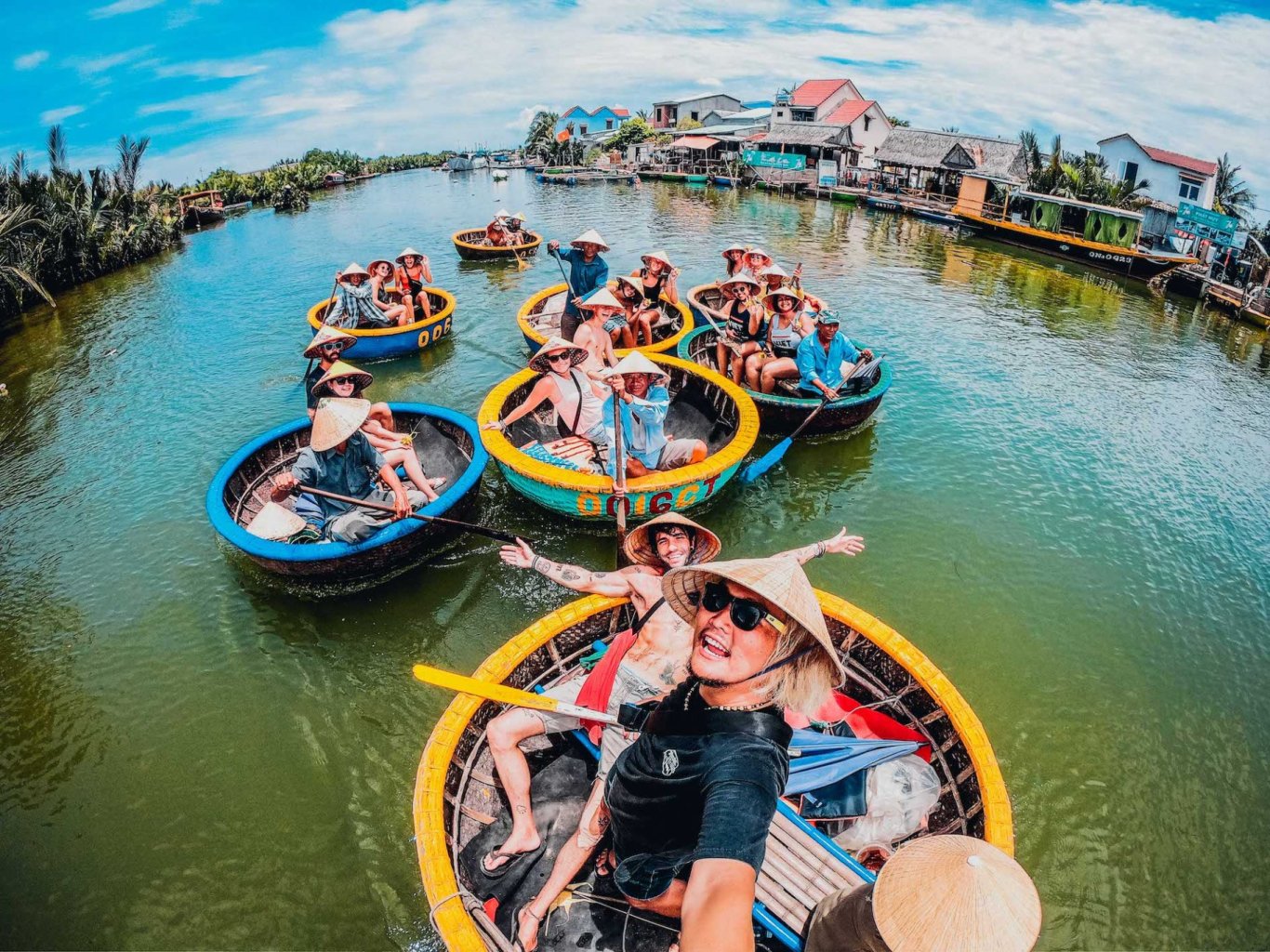 NO.2 EXPLORE VIETNAM
With the average temperature in Vietnam in December being around 24-26 degrees Celsius and the rainy season out of the way, you can expect plenty of sunny days. December is said to be one of the best months for beach vacations in the Southern regions of Vietnam so perfect for topping up that tan. Vietnam is known for its bustling cities, stunning beaches, rivers and of course Pho, making Vietnam a go-to place to travel in 2020!
Vietnam is rich in history and boasts surreal landscapes from the epic limestone islands of Halong Bay to the world's most spectacular cave systems. If you are heading out to explore Vietnam in December don't miss out on the best places to go in the country. From motorbiking the jaw-dropping Hai Van Pass in central Vietnam, staying on a private island at Ha Long Bay, to trying some of the most diverse street food in Hanoi, Vietnam is nothing short of endless activities making your trip action-packed with countless memories to last a lifetime.
Vietnam Highlights: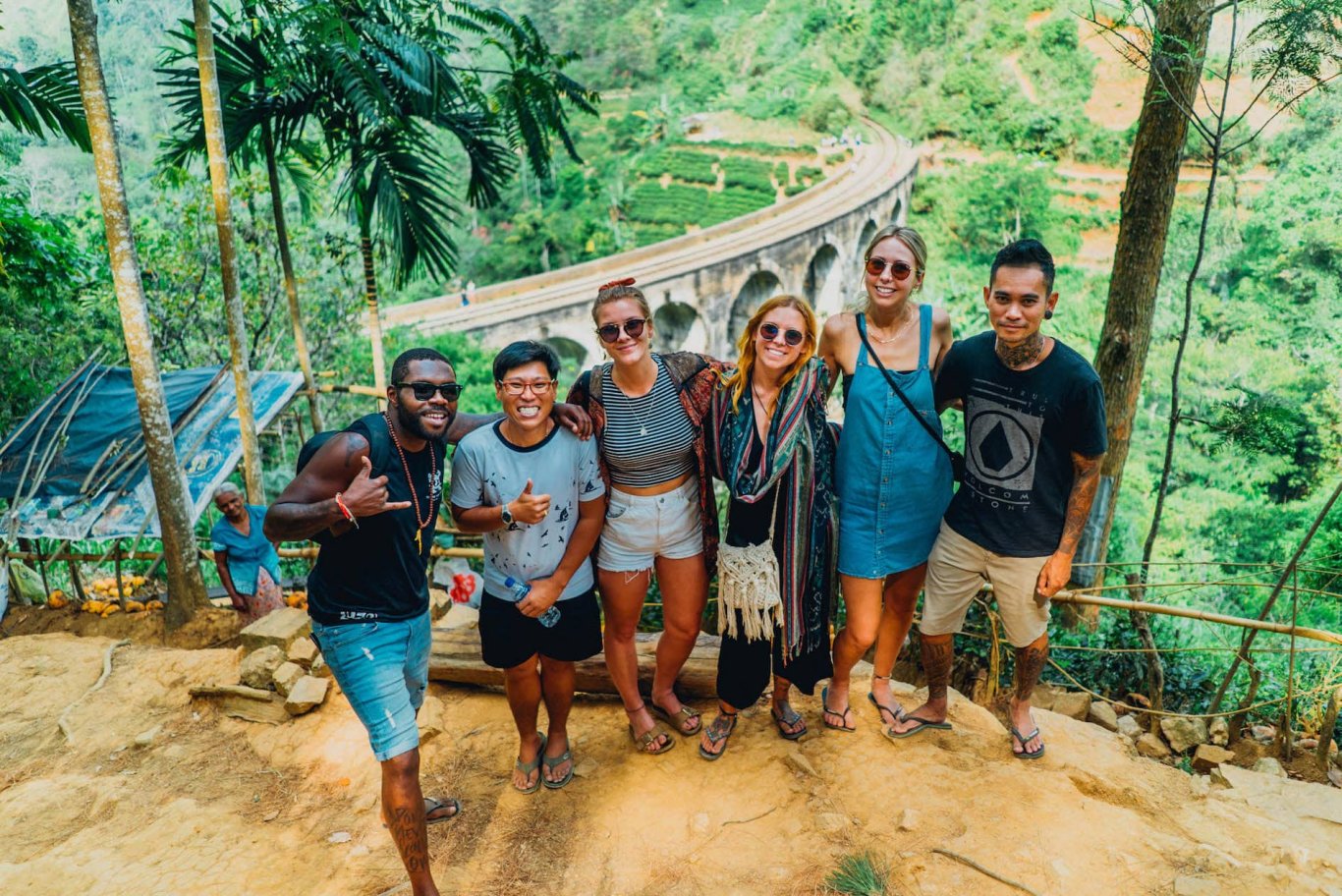 NO.3 EXPLORE SRI LANKA
December sees the start of Sri Lanka's high season making it a great time for tourists to visit Colombo, Kandy and some of the country's best beaches. Sri Lanka is nothing shy of breathtaking views wherever you go, so make sure you've packed your camera (or an iPhone is just as good these days!). You will undoubtedly be snap-happy as you climb to the peak of Sigiriya Rock, an agent rock fortress, or climb aboard the blue train towards Ella for one of the world's most scenic train journeys before later watching it cross the Nine Arch bridge.
There are plenty of sunny days when travelling Sri Lanka in December. Yet, Kandy stays a luscious green due to the rainfall from previous months and an average temperature of around 28 degrees Celsius. For all you wildlife lovers, you may also wish to visit the national park in Udawalawe where you can see elephants in their natural habitat, or stay at a riverside lodge where you can go glamping in tipi tents. For all you beach bums, this is the perfect destination for you too! Check out the stunning beaches of Unawatuna - an adventure you'll never forget.
Sri Lanka Highlights:
Train Journey to Ella & Nine Arch Bridge
Eager to get away sooner? Check out our first blog in this series, 'Best Places To Travel In November 2020' and do not hesitate to contact our friendly team with any questions on info@trutravels.com.