Taking the gap year plunge for some can be quite a nerve-wrecking experience, where some people can literally throw all their worldly belongings into a bag, jump on a flight and hope for the best, though we completely appreciate sometimes it just isn't that easy. For those who want to make their first couple of weeks backpacking as easy as possible, a group tour is the perfect way to ease yourself into this new wonderful lifestyle and answer all the many questions begin racing through people's heads;
What do I pack?
Where do I go?
Will I meet people?
All these are completely legitimate concerns, but don't worry we're here to give you a heads up in our next series of blogs, and today we're going to address the weird and wonderful people you will no doubt encounter when travelling.
The Lads on Tour
Let's start with everyone's most and least favourite, The Lads On Tour! Now lets all be honest, everyone wants to cut loose whilst on holiday, maybe have a few drinks, a bit of a dance and if the universe is on your side maybe even get lucky, though for the lads on tour this isn't a 'maybe' this is a f**kin definite! If there's some sort of mayhem or debauchery at hand, the Lads of course won't be too far behind, they'll usually be found with a beer in one hand raised in the air, eyes rolled back in their skull singing Wonderwall. Though sometimes things can get a bit too carried away, a large amount of the time the 'Lads' are always a huge asset to the group and provide a lot of laughs and are always willing to lend a hand…..to drink your bucket of whiskey.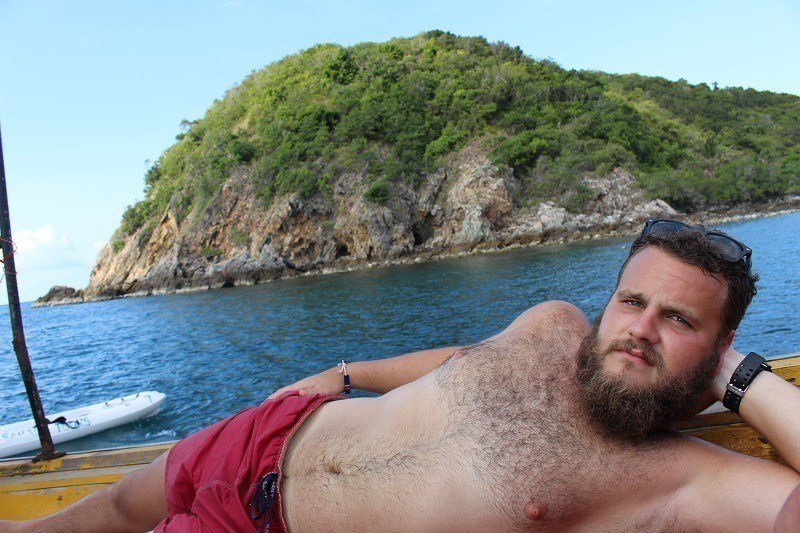 The Volun-tourers
Unlike the 'Lads' the Voluntour-ers like to strike a balance, they understand that there is a lot more to backpacking than buckets and beers. These people will dedicate a large portion of their trip to actually making a difference, be it in Elephant sanctuaries, schools or hospitals, they truly care about the country they're visiting and want to make a difference. Often these people will have some incredible stories and have huge opportunities ahead of them, though once the sun goes down you'll still find them revelling in a beer or to, after all you deserve a beer after racking up all those good karma points!
The Chameleon
Not much of an explanation needed, these people are good in all social situations, they can mingle with every type of person going and are always very much loved by the group, they can play the mediator, the instigator and the party animal all in one day and we f**kin love em for it, all hail the Chameleon!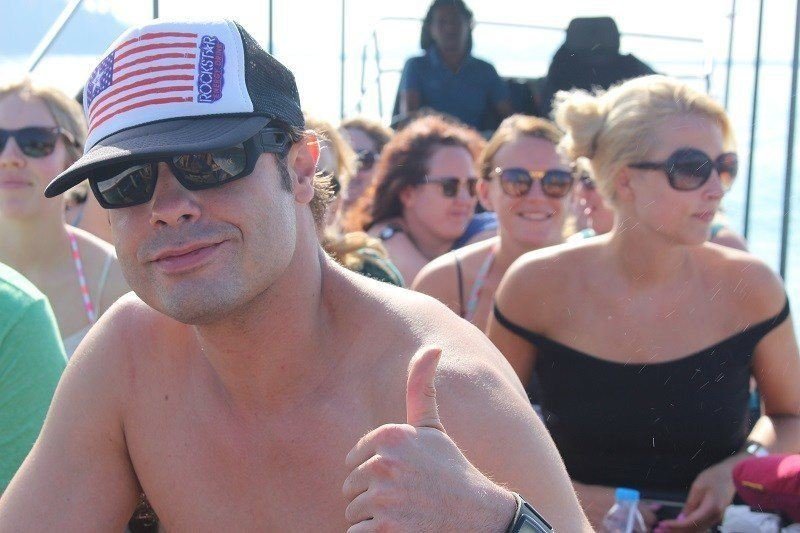 The Good Time Girls
From the 'Lads' to the 'Good Time Girls', like two peas in a pod, these girls are here for a damn good time and they ain't afraid to show it! Usually found chanting in unison with the 'Lads on Tour', these are wild a bunch, and on a night out with them you could expect anything, from dancing on tables, clothes flying off to maybe even someone getting a glass of drink thrown in their face, expect the unexpected when the Good Time Girls are around, sh*t could get weird!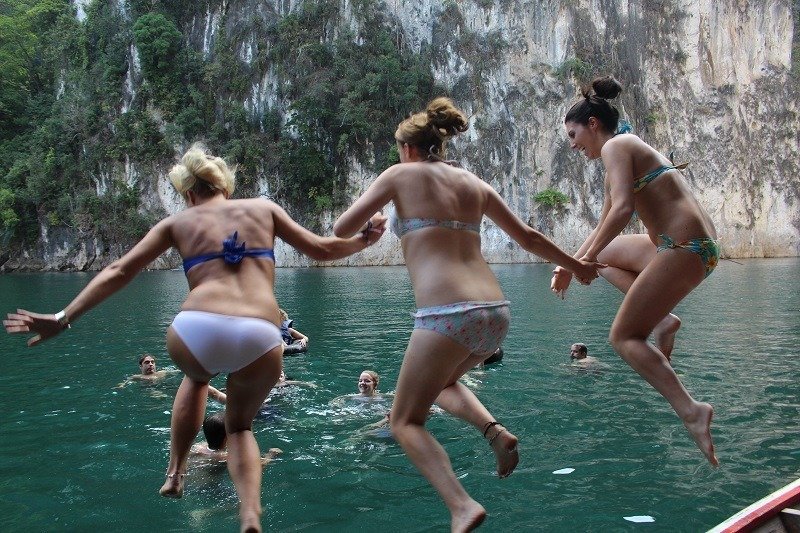 The Quiet One
Some people though may look subdued, almost as if they're taking the back seat, but as they say 'it's always the quiet ones', and from our experience that's all too 'Tru'. This person will play the observer for most the trip but once the party gets going they will surely get involved and break it down, which is always much to everyone's surprise and enjoyment. The quiet one may be one of few words, though when you get them in a conversation they will have more to say than most, often quite inspired and very interesting people.
The Nomad
On many occasions here at TruTravels we get an experienced traveller join us on tour, in most cases these seasoned travellers want to get as much done as they can in a short period of time they may have to travel (on top of that we can get to the places a lot of backpackers can't get to). The Nomad knows how to go with the flow and understands the trials and tribulations of travelling, they're always a huge asset to the group and are happy to lend a hand in all situations, always a pleasure and always smiling.
The Mum
Even though you may have left your biological mother at home, there's always going to be a surrogate one waiting for you on tour, be it for a shoulder to cry on, help heal a grazed knee or even make sure you've packed clean underwear, one of member of the group will be looked up to as Mother Bear and we here at TruTravels couldn't love you more, again always willing to lend a helping hand and hug out any down periods people may have, WE LOVE YOU MUM!
The Worrier
So you're the other side of the world, and everything is completely alien to you, and at times some people don't exactly feel at ease right away, these people are the worriers. It's nothing to be ashamed of whatsoever, we've all been first time travellers and things in a foreign country can seem a bit of a shock at first. On the flip side though these people do sometimes have a bit of a sixth sense about them when it comes to situations, so always either listen to the worrier or help keep them at ease as eventually the worry will subside and you'll ride the awesome wave that is travelling.
The Irish
In a whole league of their own, the one, the only Irish! When it comes to the 'craic' they know what's going down, if you're on a group tour and have a few Irish on there with you, then you're pretty much guaranteed an awesome time! Fun loving, humble and god damn party animals, in our eyes at TruTravels the Irish in a lot of cases truly bring a group together and always bring the party….to put it bluntly, they're legends!
The Phantom
Last but not least, The Phantom! This person will always keep you on your toes, just by being a transient motherf**ker, one minute they're there, the next they've disappeared into thin air, to then reappear next to you half an hour later! They're self-reliant, confident and willing to get out there and explore, a born traveller and will never back down from an adventure!
In conclusion, this of course is just scratching the surface of the various personalities you'll meet on the open road, each country and destination will hold a melting pot of incredible people who are just waiting to impact your trip in the best ways possible. As we always say it's truly the people who make the party, so don't be shy, get stuck in and gorge on the buffet of personalities that is travelling!
See you on the beach x
Published By: Luke Macdonald