One of the most moving things about visiting Cambodia is seeing the extreme levels of poverty all round; from kids selling scarves on the streets of Phnom Penh to victims of land mines begging by the side of the road.
A way to help give back to the community in a positive and safe environment, is to enjoy some charitable eating, by dining at one of the renowned eateries scattered around Cambodia. In Cambodia, there are a number of non-governmental organisation (NG) restaurants which support, train and employ vulnerable groups of people throughout the country. The training that is provided by these restaurants (which is funded from YOUR pocket) helps Cambodians to gain employment, confidence and skills which they would have most probably not have had.
So whilst you are out travelling around Cambodia please make sure to eat for a good cause; it's a win-win situation for everyone involved, your money and services go to those who need it and you get a tasty meal in return.
Check out our favourite 'Give Back' restaurants for charitable eating in Cambodia…
Friends
The food:
You will find two Friends in Phnom Penh, one in Sihanoukville and one in Siem Reap – That is just how GREAT the food is. A range of tapas style meals are available and at each location they offer a different menu. The cocktails are absolutely delicious and the food mouth-watering worthy. Recently, I had the pleasure of devouring their crispy zucchini and cheddar fritter with a Thai Sriracha dipping sauce – it's a must try!
For a good cause:
Friends is part of the TREE Alliance group of training restaurants. It is run by Kaliyan Mith, the Siem Reap arm of Friends International, which has been working with street children and other marginalised youth since 2007. Many of the trainee cooks and wait staff are former street youth or come from at-risk groups. Besides training in the restaurant, students also learn English and life skills. All the profits are invested in the training and also in other community projects run by Kaliyan Mith. Friends also supports the local community by providing food, shelter, education and medical care for over 1,800 vulnerable and homeless street kids in Cambodia every day.
Recommended dish:
Palm sugar and cinnamon Duck leg with cranberry and orange relish.
Details:
Restaurants can be found all over Cambodia (Phnom Penh, Siem Reap & Sihanoukville)
www.tree-alliance.org/our-restaurants/
Marum
The food:
Inventive Cambodian tapas-styled dishes such as lotus, jackfruit and coriander hummus served with toasted baguette. If you are feeling adventurous try the eed ants and beef stir fried with kaffir lime leaves and chilli – it's out of this world, like all of their food. And for dessert, banana fritters with palm sugar caramel and lemongrass galangal ice-cream.
For a good cause:
Set in a Cambodian-style house with a garden setting, Marum is also part of the TREE Alliance group of training restaurants, so gives back the exact same way as Friends – just another delicious venue and type of food to eat!
Recommended dish:
We would love to recommend something but they change the menu weekly – but that dpesnt matter because everything is heavenly!
Details:
https://www.facebook.com/MarumRestaurant/
#8A, B Phum Slokram (Between Wat Polanka and Catholic church)
+855 17 363 284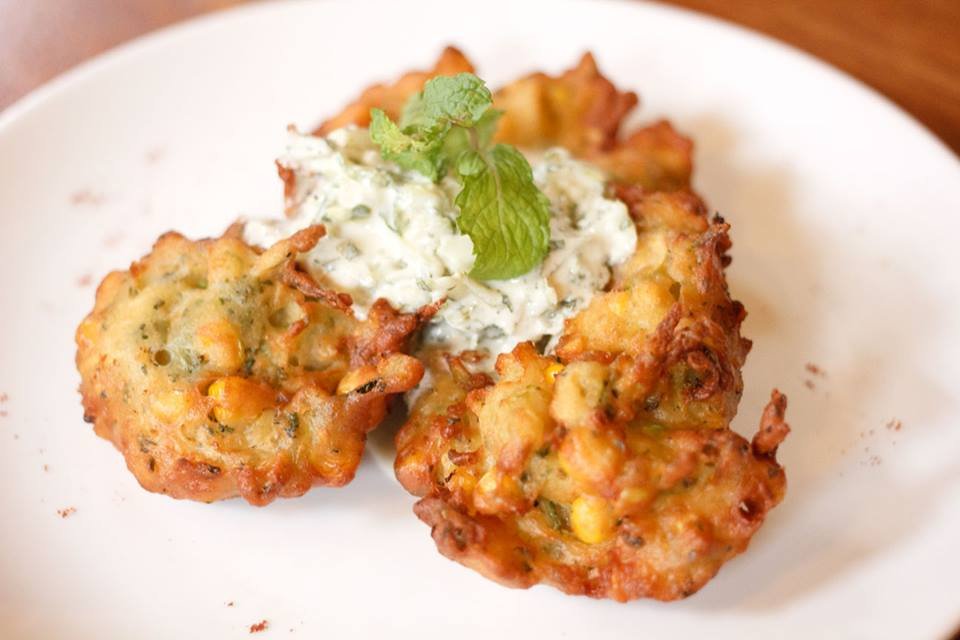 Dine in the Dark
The food:
When you walk in you are given three options: Western, Khmer or Vegetarian. Alongside that you are also given a piece of paper where you can list down any allergies or anything you don't like as they make your food fresh! I can't tell you about what we ate but let me just say it is money well spent! $18 will get you a three course meal in the pitch black – honestly, an experience you will never forget!
For a good cause:
Dine in the Dark gives you a chance to experience what it's like every day for the estimated 144,000 blind people who live in Cambodia. Although this may seem like an awkward experience (which it is – but in a good way) you are guided from beginning to end by the fantastic waiters of Dine in the Dark who are visually impaired themselves, they will even show you were your knives and forks are, but best of luck using them!
By eating at Dine in the Dark you are helping support a restaurant that promotes equal opportunity employment for the past, and present students of NGO Krousar Thmey – which is the school for the deaf and blind.
Details:
126, Street 19, Preah Ang Yukanthor Street 19, Phnom Penh
Phone: 077 589 458 – we recommend booking if there is more than four of you!
Genevieve's
Good food:
Genevieve's serves Asian fusion, Khmer, Thai, Vietnamese as well as traditional British, French and American food. They have been known to have a long list due to how delectable the food is, so make sure you call ahead and book yourself a table for some of the best food in South East Asia.
For a good cause:
Genevieve's employs local people, many from disadvantaged backgrounds. Staff at Genevieve's get 10 per cent of the profits every month while another 10 per cent is donated to local NGOs. Not only do the guys at Genevieve's believe in giving back to the community, they believe in having a good time too; so once a month staff are taken out for a fun day such as swimming or picnicking. Australian Phil Rogers started Genevieve's in 2013 as a tribute to his deceased wife. The restaurant provided start-up capital and continues to support Genevieve's Fair Trade Village (GFTV), an initiative that helps people with disabilities sell their arts and crafts. Set in the former premises of Genevieve's, a short walk from the current restaurant, GFTV allows producers to set their prices and keep 90 per cent of the sale price. The remaining 10 per cent is used to employ staff - all persons with disabilities - for the Village.
Recommended dish:
The sesame prawn tempura with tartar sauce, steamed Tonle Sap red fish with rice noodle, Khmer curry and rich chocolate mousse with cream…I could seriously go on!
Details:
https://www.facebook.com/GenevievesRestaurant/
Sok San Rd, Krong Siem Reap, Cambodia.
+855 1698 4892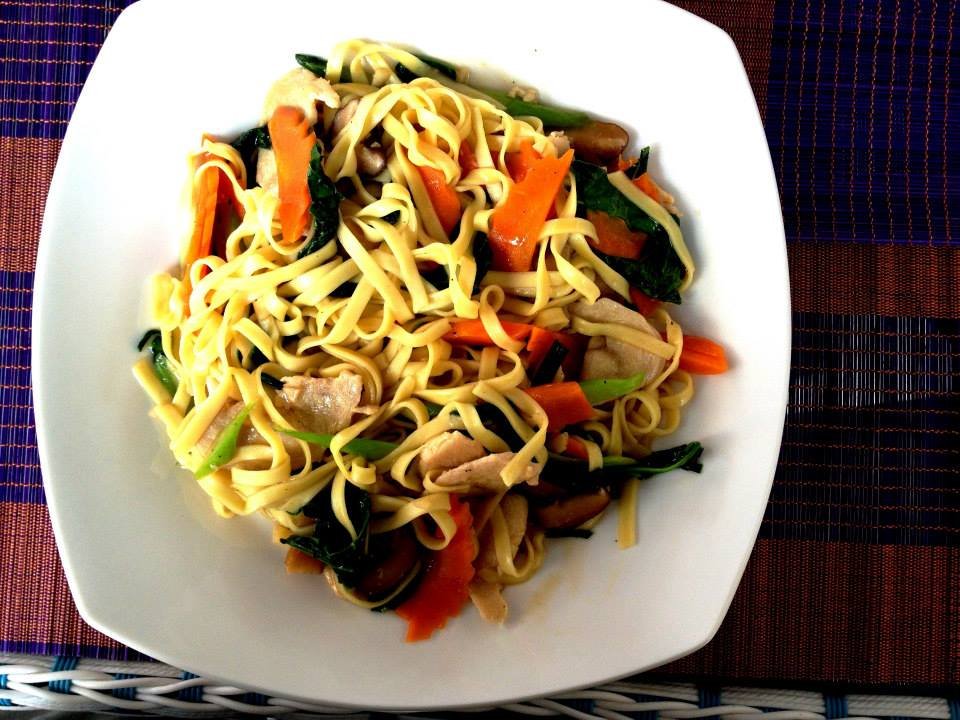 New Leaf Eatery
Good food:
A wide variety of coffee's and a fabulous breakfast spot, New Lead Eatery has something for everyone. Breakfast options range from noodle soups to bacon butties – making this a must go eatery in Siem Reap. Also, Sunday brunch sometimes comes accompanied with live music ranging from jazz to acoustic Khmer music.
For a good cause:
Siem Reap's first book cafe was founded in 2013 by Englishman Ian Croft, a former banker working in Singapore who volunteered in Siem Reap for three weeks. Together with his business partner, Georgina Hemingway, New Leaf started with 3,000 books donated from Singapore, China and the UK for customers to browse, swap or buy. New Leaf has gone on to donate more than 1,000 books to rural schools in Cambodia. New Leaf is a not-for-profit venture. This eatery/bookshop donates 80 per cent of profits to educational projects in Siem Reap and 20 per cent to its Khmer staff. To date New Leaf says it has donated over US$25,000. The three-story French colonial-style building, a stone's throw from the Old Market/Pub Street area, also includes an exhibition space with a rooftop area that is used for talks, film screenings, concerts, readings and book signings. The event space is offered free of charge to other NGOs to hold seminars and educational programmes.
Recommended dish:
Leaf fries made with Cambodian sweet potatoes and potatoes, served with wasabi mayonnaise.
Details:
http://newleafeatery.com/
Group 10, Phum Mondul 1, Svay Dungkum, 306 Street 09, Krong Siem Reap, Cambodia.
+855 6376 6016
Hagar
Good food:
A fantastic spread of both Western and local favourites; if you are a fan of Italian food make sure you head down on a Tuesday as they do a special spread of Italian cuisine. The also hold a BBQ buffet every weekend which is great to head to with some friends for a beer and to try out some local delicies.
For a good cause:
Although Hagar is more commonly known as a catering company they also host special nights at their restaurant for an all you can eat buffet for only $7.50 which then gives all profits to help abused women of Cambodia.
Recommended dish:
More like a tip, eat as much as you can and try everything you don't know.
Details:
www.hagarcatering.com/
Street 310 Phnom Penh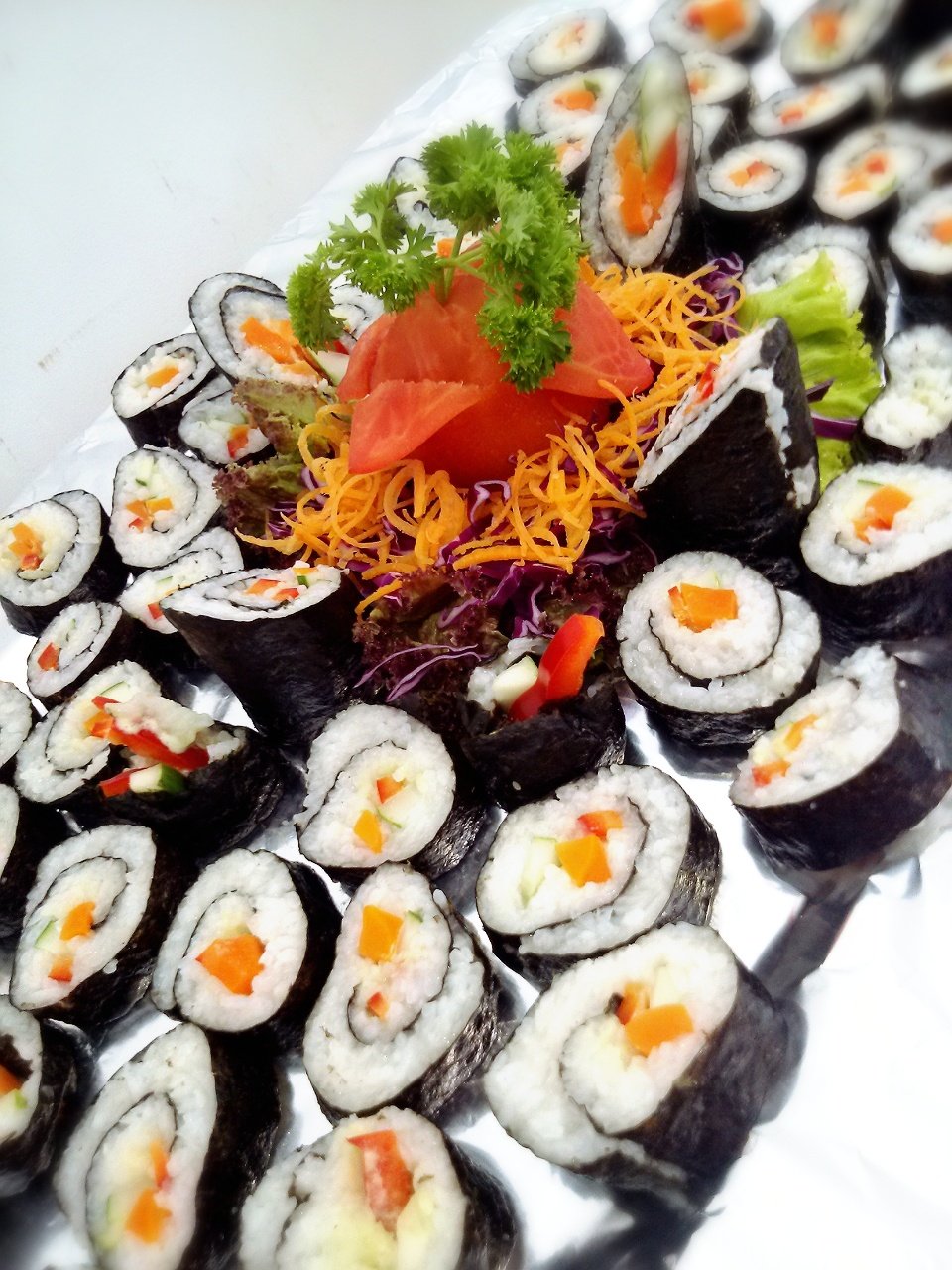 Words By Holly