Best Places To Travel In Autumn Pt.3
Imagine your friends are trapped inside shielding themselves from the bitter cold outside, the winter blues in full force and they see a picture pop up on their Instagram of you in your swimwear sunning it up on a white-sand beach in the Philippines. Wanna have the time of your life and make all your friends jealous while doing it? Then head off on the trip of a lifetime this November! We've pulled together the best places to visit in November for a bit of sun, gorgeous blue skies and some HEAT so you don't have to do any thinking! Whether you wanna go to Asia or to the other side of the world in Latin America, we've got you covered... Check out the top destinations to vacation in November below! You'll be packing your bags and booking that plane ticket in no time...
We have created the ultimate guide for the best places to visit month-by-month. Everyone's avaliability for the year is different, so whether you'll be seeking sun in September or making plans for March we have your back and we'll show you the top places you should consider visiting! The world is wide and the destinations are endless but there's no need to be overwhelmed, trust us and we will show how to get the best out of your holiday - no matter when you travel! Check out the other parts of the autumn travel series with our Part 1 and Part 2 blogs too!
THE PHILIPPINES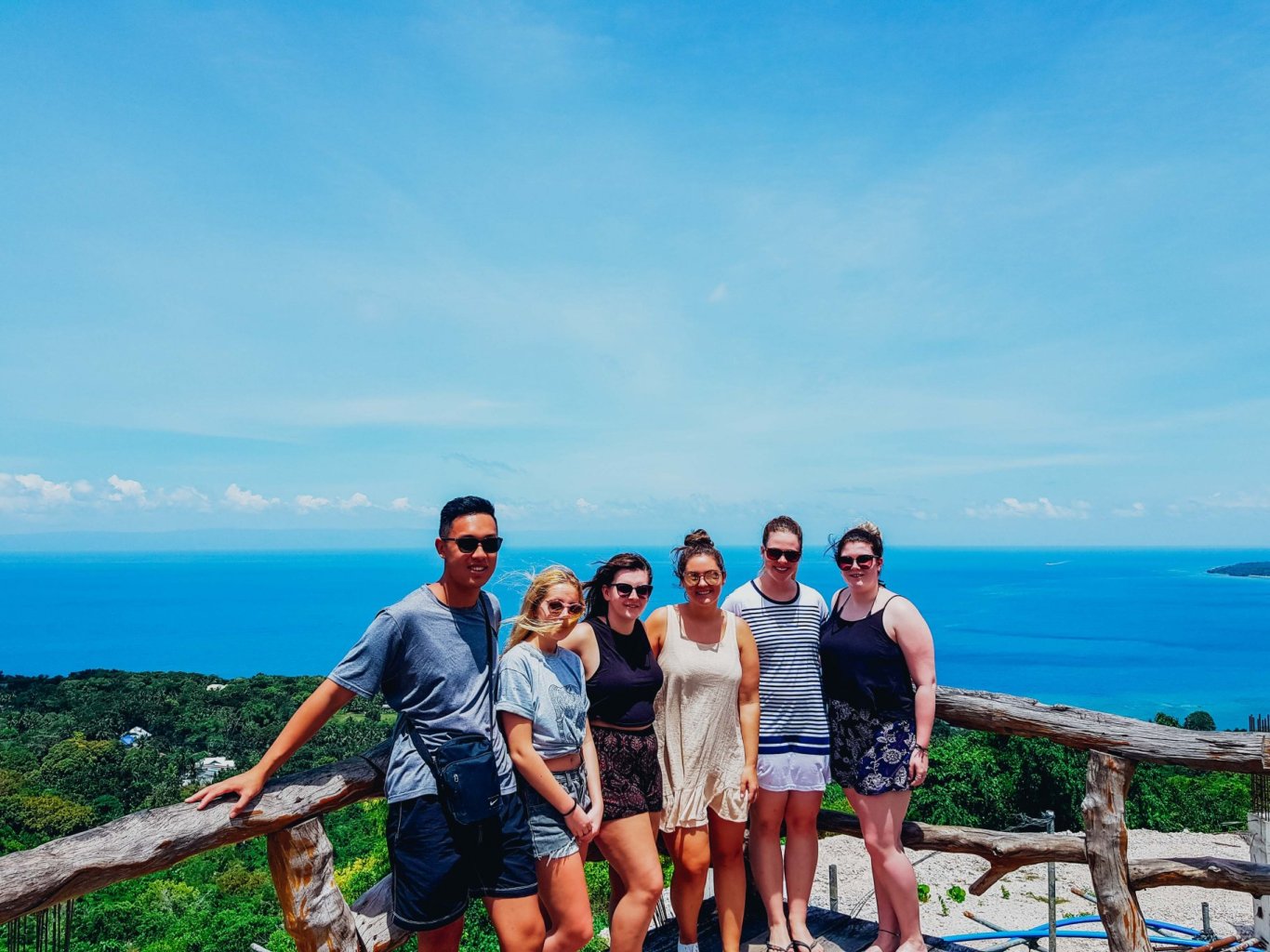 The Philippines dry season is between November and April, so this is the first month of the dry season aka the BEST time to visit the Philippines. The rain clouds have clearer, the sun is beaming and it's HOT HOT HOT, so it's the perfect place to escape to if you wanna get your tan on this November. Pack your flip flops, your swimwear and your GoPro... that's all you're gonna need for the perfect trip to The Philippines. If you are a water baby and want to max out your time snorkelling and exploring idyllic blue lagoons and soaking up the sun on a white-sand beach that the Philippines is so well known for, then our 10-day Philippines West tour is for you. We start the tour in Manila but quickly escape Manila's chaotic city life for island vibes on the stunning island of Palawan. We hope from island to island on a traditional Banca boat in Port Barton, then set sail in El Nido, exploring the crystal clear waters and discovering the most stunning blue lagoons, picture-perfect beaches and vibrant underwater world. We end the most epic 10 days ever in Coron, where you can explore mind-boggling underwater mountains and snorkel in the famous shipwrecks. On our life-changing 8-day Philippines East tour, we start in Cebu City and then head to Moalboal, we visit the stunning Simala Church and then we do what Moalboal does best - the famous Sardine Run - where TruTravellers will see hundreds of thousands of sardines swimming simultaneously in a giant school. David Attenborough... we're coming for your job!! Grab your snorkelling gear as we head to some of The Philippines' best snorkelling spots, not only do we see The Sardine Run but we also witness the most amazing rainbow of coloured corals and marine life down below. Before heading to our last destination, we go canyoning down multiple tiers of a waterfall and end up at the stunning pastel blue Erawan waterfall... yep that's right, you will have seen it already on Instagram for sure. It's a tourist hotspot but we travel there in a bit of a unique way. It's an activity to tick off the bucket list for sure! Our last stop is party-island Boracay, where we hop from island to island discovering powdery white-sand beaches with clear azure water, sail the ocean on a traditional Paraw boat, hit up all the best beach bars and if you're an adrenaline junkie, you can try your hand at some watersports! Can't decide which tour sounds better? We thought you'd say that... most of our TruFam choose to join us on our 17-day Philippines Island Hopper, which combines both tours so you can experience the best of what East Philippines and West Philippines have to offer! Go big or go home right!!
THAILAND


No one has ever been to Thailand and not had an amazing time, but what makes Thailand even better in November is that it's the first month of the dry season (which runs from November to early April!) and also it's the warmest period so if you're wanting to hit up the idyllic beaches of Thailand that the Land of Smiles is so famous for with the stunning white sand and clear turquoise water, then November is the month for you! We're talkin' temperatures between 32 and 36, sun beaming and not a cloud in the sky... the perfect conditions to take a dip in the cool, refreshing Thai waters. Loy Krathong Festival (also known as the Lantern Festival) also takes place in November so if you wanna tick another thing off the bucket list, definitely visit Thailand in November and experience this incredible festival for an even more life-changing trip. You can explore Central and Northern Thailand, where you'll visit lots of waterfalls, you'll trek the beautiful lush forests, play with cute elephants at an ethical elephant sanctuary and discover opulent Thai temples, or you want to visit the South, where you can hop from island to island, relax on white-sand beaches, snorkel and discover the vibrant underwater world and party hard with unlimited buckets. Thailand is a bucket list destination, our second home and one of our favourite places in the world. Join us on tour and see why! It won't be long until you're gonna be lying on a Thai beach, munching on a pad thai and Chang in hand and extending your visa for the third time! Find out all about our for Thailand tours - although i'm sure you don't need any more persuading that this is a must visit location!
PERU


November is a great time to visit Peru because even though it is getting closer to the rainy season but it's not set in yet so you get the best of both worlds - you get the best trekking conditions (perfect for hiking the Inca Trail to Machu Picchu as well as Lake Humantay) with warm but mild temperatures, the sun shining and clear blue skies BUT with fewer crowds because it's no longer peak season, which is ideal! We obviously take you on two incredible treks during our life-changing 9-day Peru - Inca Adventure tour, with it being the perfect hiking weather. After exploring the lively and vibrant cities of Lima and Cusco, where we do walking tours and learn all about modern life and the traditional history of Peru, we head to the Andes for some of the most epic hikes of your life. A few days before embarking on the day-long, extremely famous Inca Trail to Machu Picchu, we go a whopping 4000 metres up in the Andes to trek to Lake Humantay - a sacred and spiritual lake for the Incas! Surrounded by snow-capped mountains and lush, majestic scenery, you'll be gobsmacked by the beauty of this impressive glacial turquoise lake. Of course, no trip to Peru would be complete without seeing the most famous (and the best) archaeological site in South America. When we arrive at the Incan citadel Machu Picchu, you'll have some time to marvel at this ancient site before we make our way back down to Cusco for some intense and fun white-water rafting! Impressive ancient sites, adventure-junkie activities, history, culture and nature... Yep, Peru has it all! So join us for 9 of the best days of your life!
SYDNEY, AUSTRALIA
It's November, winter is well on it's way which only means one thing.. It's time to book those flights and get out there to sunnier and better times. We don't mean just any sunny destination, we're talking about heading down under where the sun is always shining and the beers are always flowing! If there's any time you should visit Australia then this. is. it! Spend your time checking out the Opera House in Sydney, taking a trip to the famous Bondi beach, spot a dolphin or two and explore the East Coast in the lovely heattt. Sounds pretty dreamy right?

There ya go! Those are the best places to travel in November! Now you know what to do. Book that plane ticket, reserve that space on tour and get excited for the summer of your dreams! ! If you need any more travel inspo, feel free to send us an email on info@trutravels.com or check out our socials!
Still got the travel bug? Read the rest of our best places to travel series here:
Want some more travel inspo for the rest of the year?
Best places to travel in August
Best places to travel in December