CABULI ISLAND SCHOOL PROJECT
In December 2021, The Philippines was hit by a typhoon that sadly left many places like Cabuli island completely destroyed. Not only did typhoon Rai wreck villages and many peoples homes, but it also completely teared down the only school on the island. The school was once used to host around 150 children and 4 teachers who at this moment in time have been made to use 2 incredibly small churches on opposite sides of the island as their classrooms.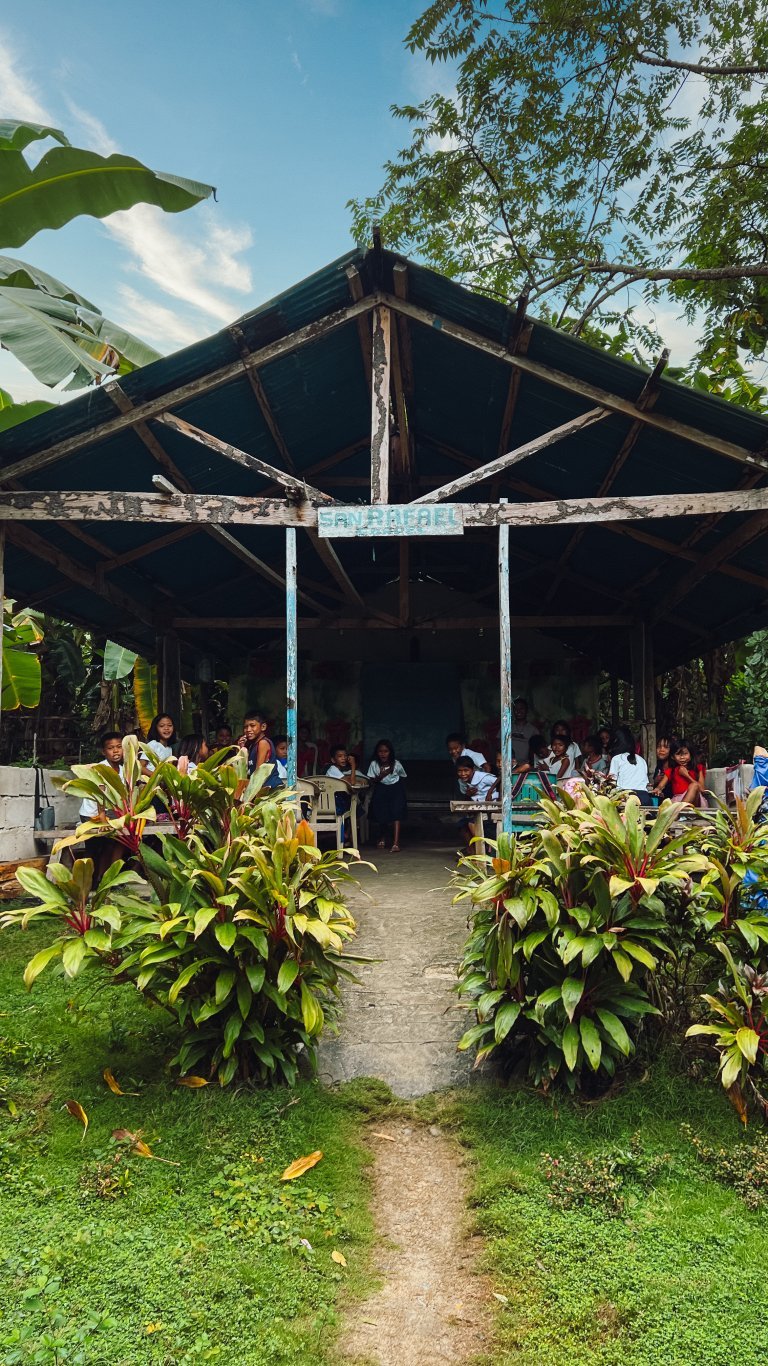 Due to the lack of support and equipment given by their government, parents and the local community are working extremely hard on a daily building a temporary place so that all the students can be together once again. Although this is a great initiative and they are doing their very best, everything is being built by hand, making the whole process a lot longer than expected.

It is so important that we do our best to raise enough money so that the people of Cabuli recieve all the equipment and support they need to rebuild a fully operational school for their amazing children.

If youd like to make a £5 donation please head over to our Gofundme page linked below.

Thank you for your support and for making a difference!
UPDATE
Due to the rough seas during wet season and the remoteness of Cabuli Island it has been very difficult to get the proper materials out to the building site. As of right now we have managed to get the first order of materials out to the island so they are able to get a jump start on things, as of right now there are 250 bags of cement successfully made to the island. The local laborers have been working at fixing the cement and making their own hollow blocks that are going to be used for the outer walls of the two classroom school.
Progress is slow as the builders are simply local residents of the island who volunteer in their free time or when they aren't earning a living by fishing. More updates to come