Bangkok is a city full of bursting energy. There are so many hidden gems around Bangkok, so we thought we would give you recommendations of our top places to visit. From secluded islands, stunning waterfalls and unique districts - Thailand has it all.
Stuck for ideas? Read more to reveal our top places to visit around Bangkok
The start of our Thailand trip takes you to two beautiful, prestigious, temples - Wat Arun and Wat Pho. We also take a long tail boat along the Chao Phraya river to explore some of Thailand's breathtaking heritage. Bangkok is a great hub to stay for a few days in between trips, so we thought we would give you some recommendations on our top places to visit around Bangkok:
Kanchanaburi
Lying 130 Km west from Bangkok, Kanchanaburi is the most perfect day trip to get out the city. Buses run every hour, and take no more than 2.5 hours to get there from bus stand (81). The unique waterfalls, mountains and caves makes this place so special. The unique Erawan Waterfalls with its seven levels set among rough jungles, is for sure to be one our top places to visit around Bangkok. Especially as it rank's among the most beautiful falls in Asia. An unforgettable day trip to add to your adventure.

Note: Our Northern Thailand trips visit this magical place.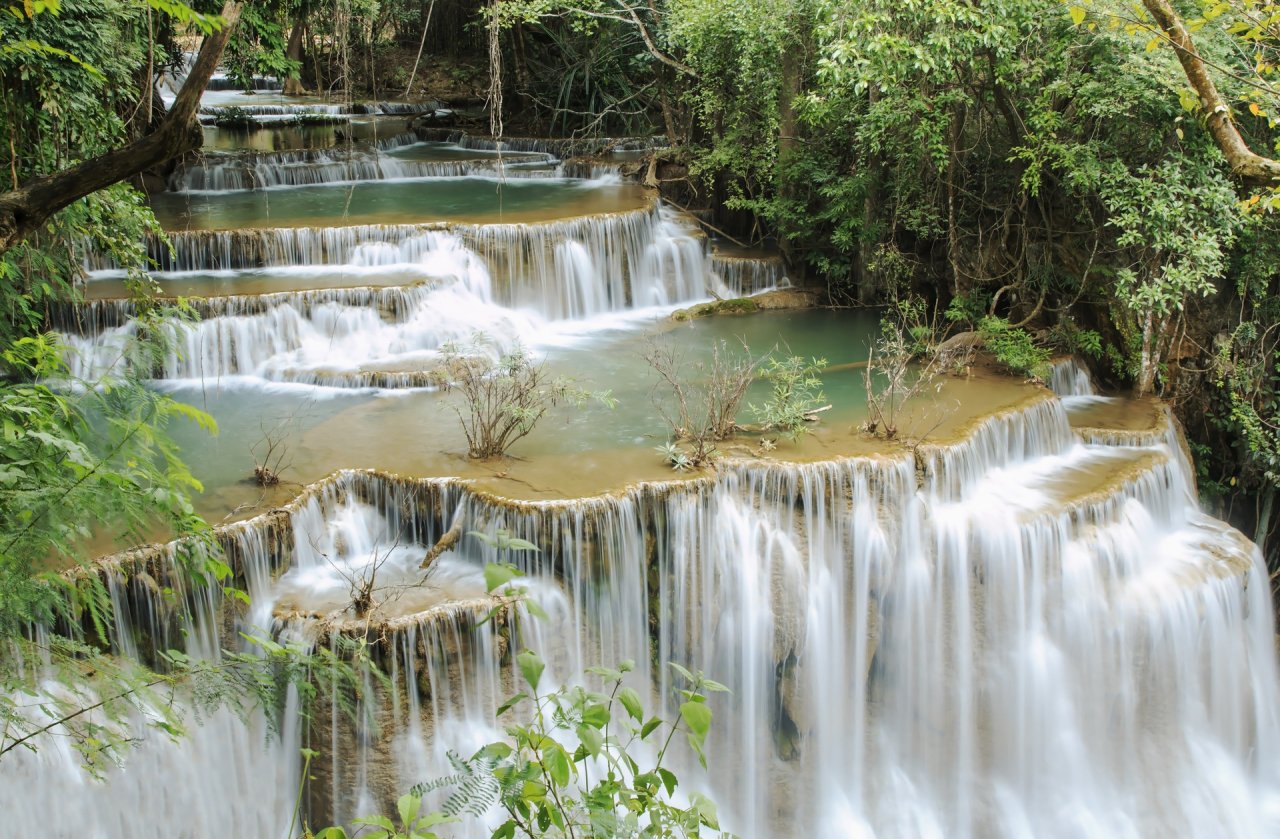 Koh Chang
Koh Chang offers an idyllic escape from the city. Set out in eastern Thailand's Trat province, in the direction of the Cambodian border lays Koh Chang. You will need to get the 999 bus which runs everyday day at 07:45am, and 09:00am which will get you there by 13:30pm. This will drop you at the pier so you can get the ferry over. Koh Chang forms part of a national park and has a bounty of waterfalls and untouched inner jungles to discover. The top place to visit around Bangkok if you are looking to escape the mayhem.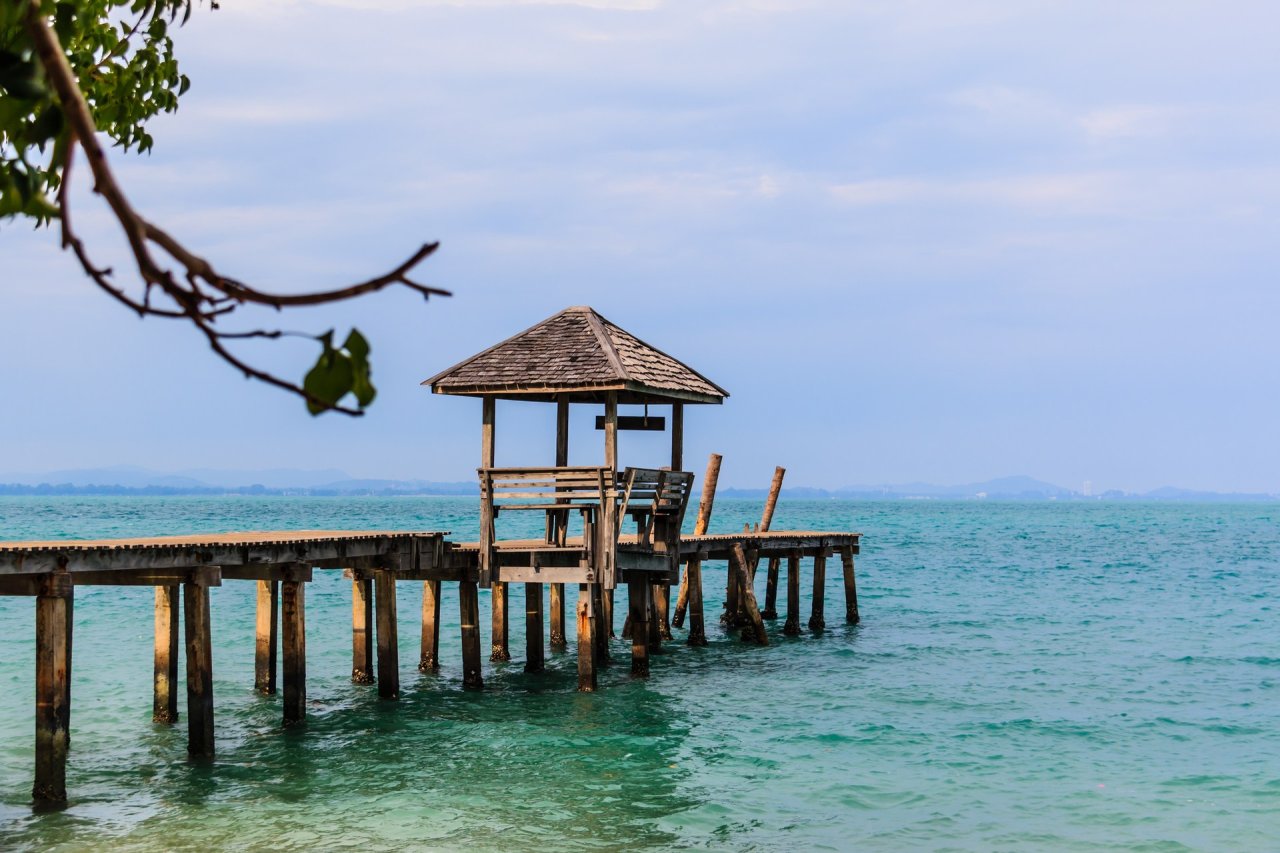 Koh Kut
A less heard of islands, Koh Kut has been described as having Maldivian qualities and. Until fairly recently, it wasn't all that heavily visited by independent travellers at all. To get there you will need to get a bus and boat combination, taking a managable 4-5 hours. There are two departures at 05.00am and 08.00am from the Khao San Road area. Alternatively, you can use public transport from Ekamai Bus Station to Trat City itself. The perfect hidden treasure!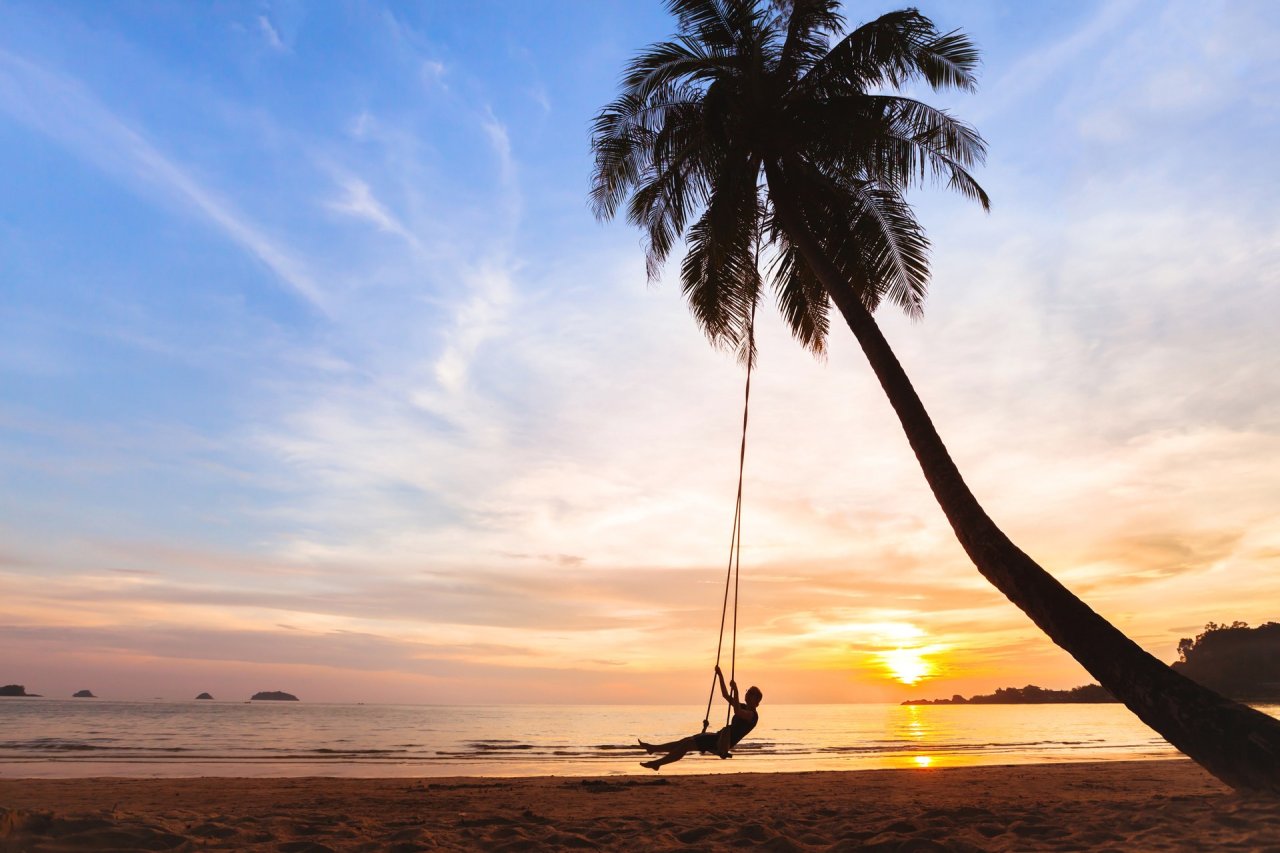 Koh Si Chang
One of the closest islands to Bangkok, with taking a few hours to get there. Buses run every hour from New Mo Chit and Ekamai terminals. The island has little tourism but is the perfect place to get a cheap foot massage, scrummy cheap seafood and stunning views along the beach. One of the top places to visit around Bangkok if you are looking for a cheeky day trip to pamper your self on a budget.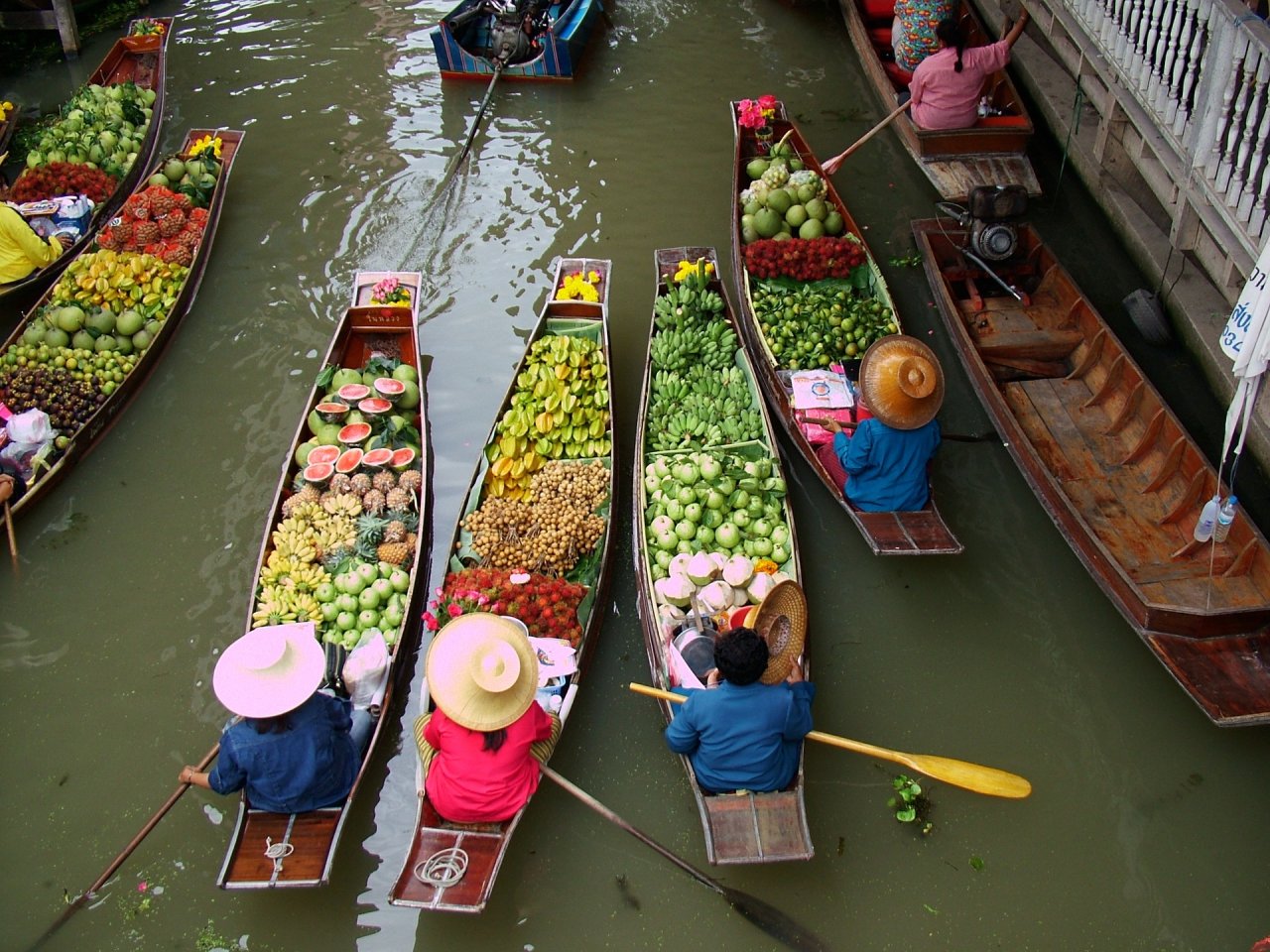 Lumphini Park
Named after the Buddha's place of birth in Nepal, Lumphini Park is the one of the best places to visit around Bangkok, without actually leaving town. Shady paths, a large artificial lake and swept lawns is a perfect sweet escape from the city. Jump in a tuk tuk and let your day go wild!
Soi Rambuttri
Amerce your self in the most popular & best place to visit in Bangkok with this Backpacker haven. As much as we all may love the buzz of Khao san road, Soi Rambuttiri is in the old district of Bangkok. A great destination for the adventurous backpacker. Our Thailand trips start on this very road at Mango Lagoon Place. This perfect place to kick start your adventure!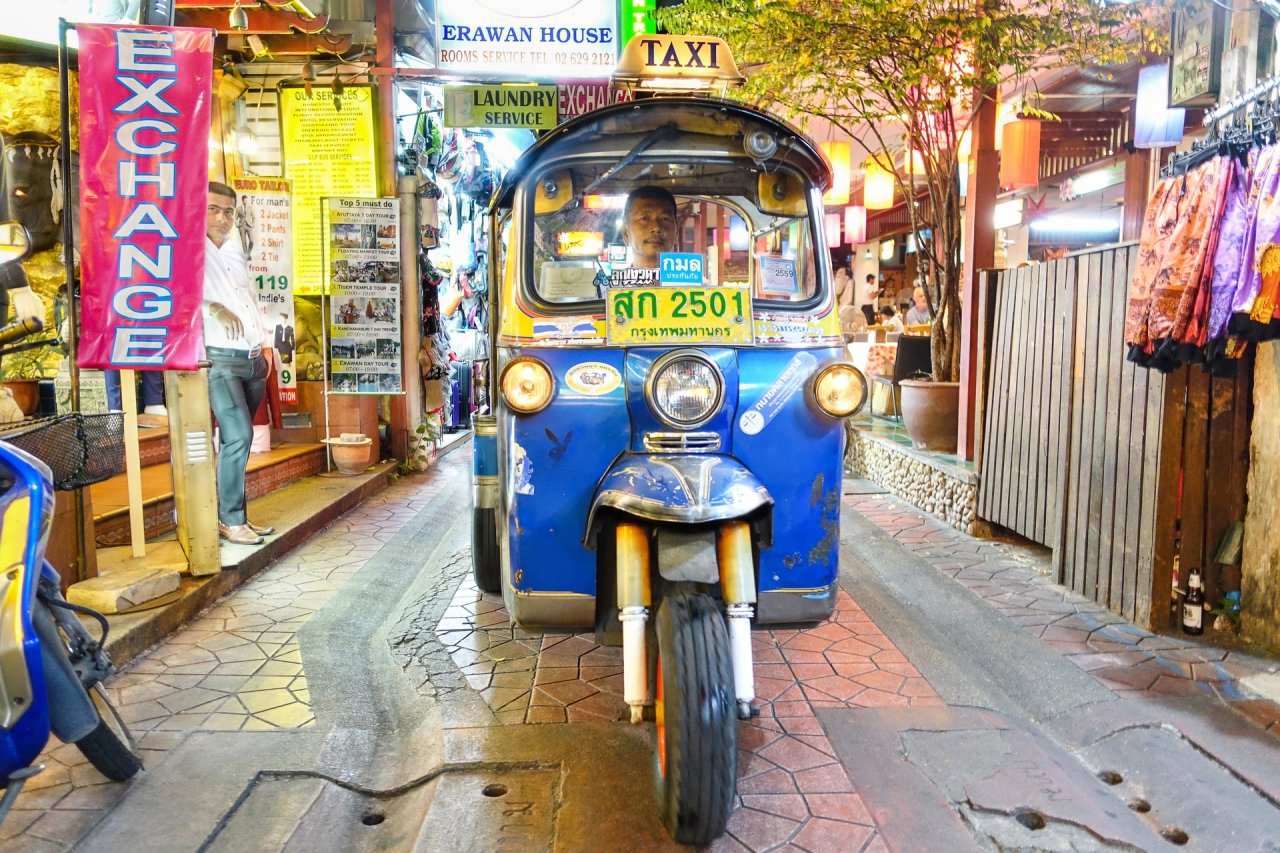 For more advice and travel tips about the best places to visit around Bangkok get in touch with the TruCrew today!
Words by Heidi Hemmings