GILI ECO TRUST
The Gili Eco Trust started in 2000 to help protect tropical paradise Gili Trawangan in Indonesia. Our groups visit the island as part of the Bali Experience tour, we've seen how much they do to protect the environment so it's an organisation that is close to our hearts! They have 23 local staff and eco-ranger volunteers who work hard to collect all the rubbish left over from all the tourists and businesses on the island. It then gets sent back to the sorting centre, where all the non-recyclables are separated, plastic bottles are de-labelled and lids taken off, all cardboard packaged. All of this is then sent back to Bali on a barge, to either be disposed or sold for profit. All glass collected from the beer bottles all gets crushed up using a fancy machine, and made into eco bricks! These get sold to local businesses for a fair price.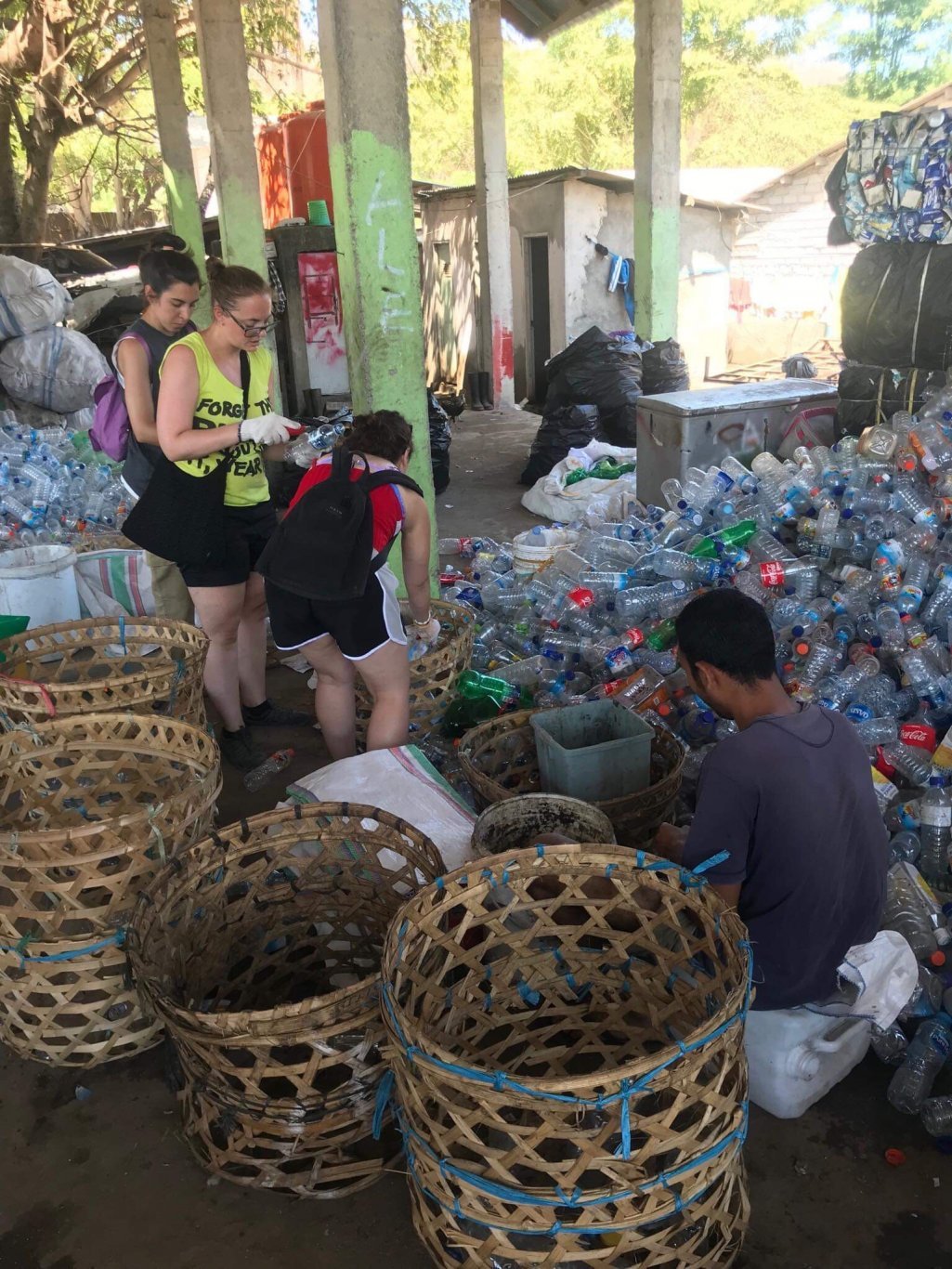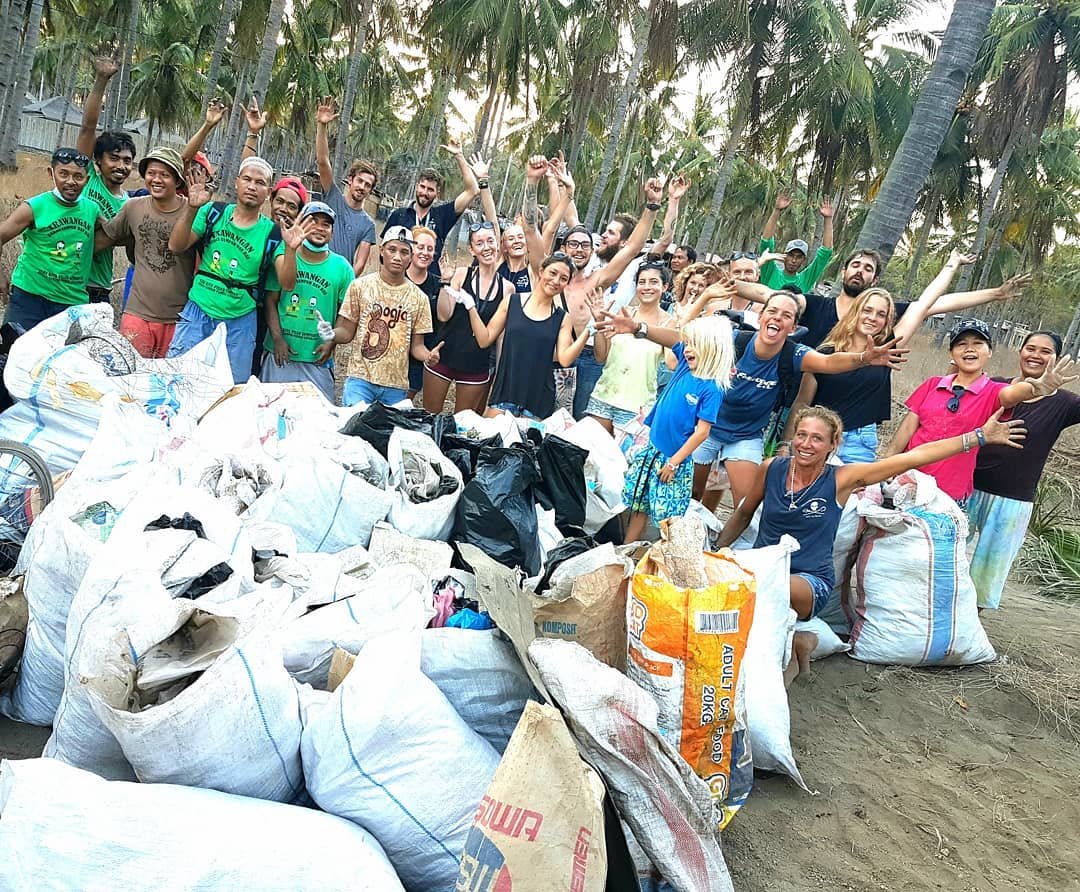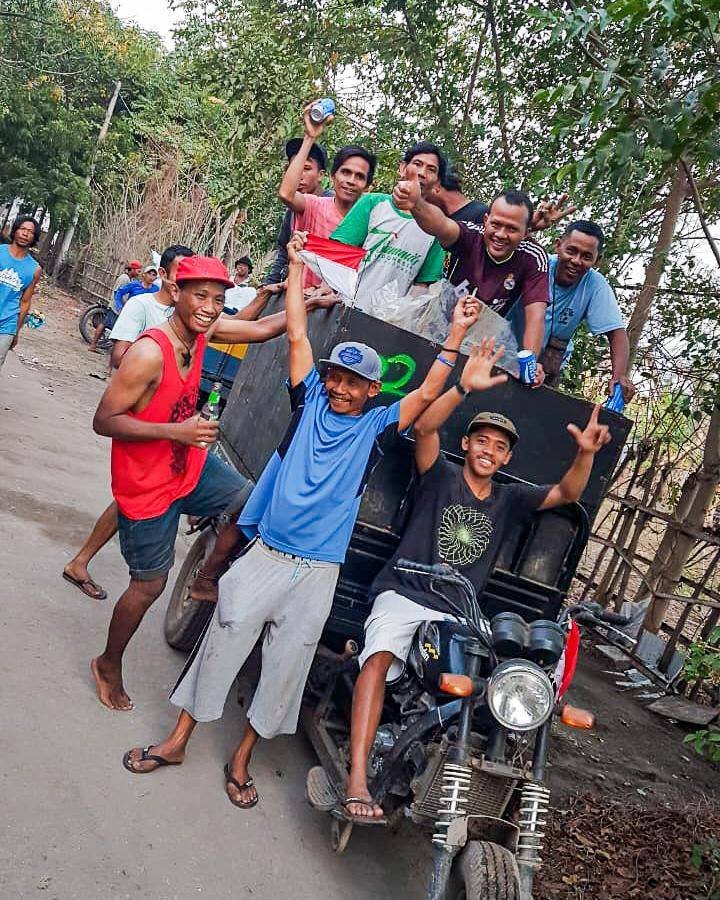 They have many marine projects to promote coral growth and improve aquatic life around the island, and also host many educational events for locals and tourists to show the best sustainable practises. Their eco-warriors also patrol the island to protect turtle nests from illegal poachers, and ensure they hatch safely and make it into the sea! Gili Eco Trust work tirelessly to protect the environment and there is still much to be done in the fight against single-use plastics. TruTravels love to give back in and we want to help in any way we can as they receive no help from the government, and rely on volunteers and donations.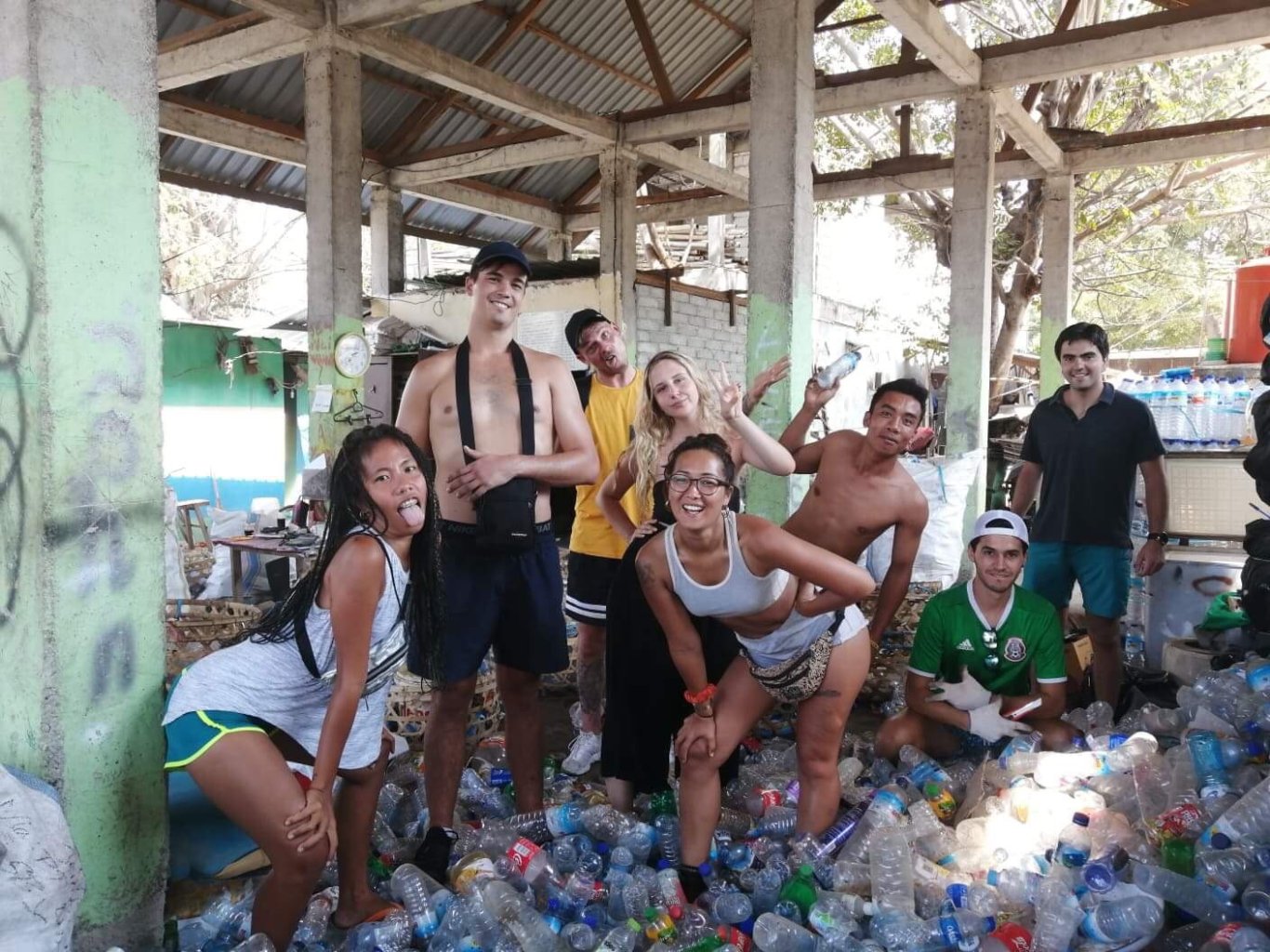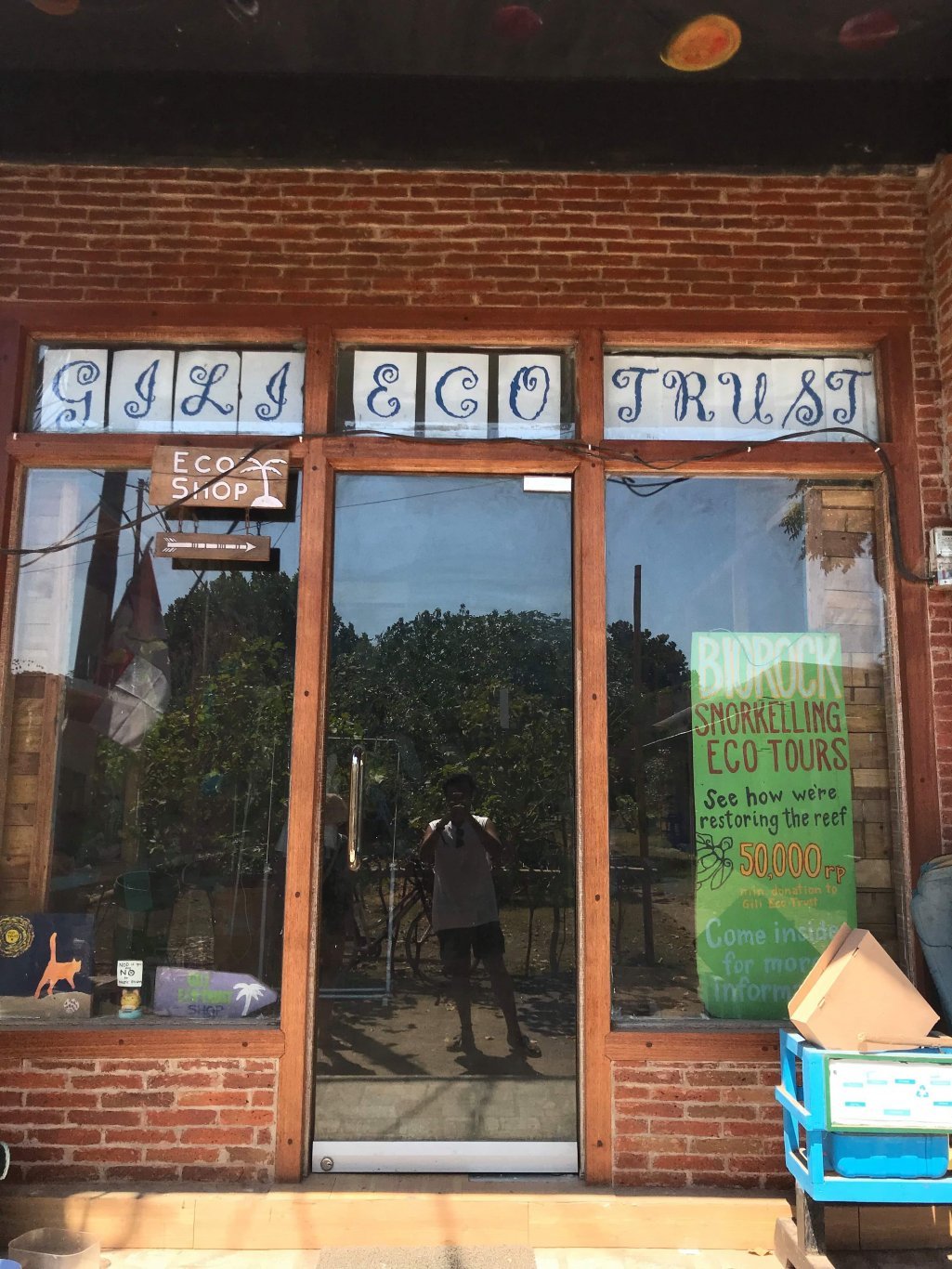 We are proud to support such a wonderful organisation like the Gili Eco Trust, which is helping support the locals by giving them jobs and also preventing and managing the waste on the island . If you are as passionate as us about giving back, here's some ways that you can help out..
If you visit Gili T on one of our tours and you have some free time, you can volunteer with the Gili Eco Trust in their sorting centre. Even just an hour helps them so much as there is so much rubbish collected on the island every day that needs to be gone through and separated. Every little helps!!
Help out at one of their beach cleans. They happen every Friday on the island, and is a great way to make a small impact. The amount of plastic straws that might be hiding on the beaches is unreal, so helping out for an hour to clean the beach is a great way to protect the environment AND save the turtles. Everyone who volunteers also gets a free beer (count us in!)
Check out the Gili Eco Trust shop on the island. They have a wide range of eco-friendly products such as bamboo/metal straws, jewellery made from up-cycled materials, natural shampoo bars that don't release harmful chemicals into the water!! All these products help us be eco-travellers and travel sustainably.
If you can't make it to Bali, but really want to help support this cause, head to our GoFundMe page to donate! Any amount no matter how big or small is greatly appreciated, helps make a change and helps keep Gili T plastic free! Just add 'Gili Eco Trust' in the comments so we know who you're donating for!