On 14th July, Tru Crew joined forces with the community on the paradise island of Gili Trawangan to raise money for the Gili Eco Trust. As part of Plastic Free July, we wanted to create something fun and environmentally friendly but also teach travellers about the impact of single use plastics and encourage sustainable travel.
We decided to host an epic eco-friendly pool party at Gili castle hostel for travellers, locals and for all our tour groups to come together and drink for a good cause! To raise money for this amazing organisation, we had a donation only bio-degradable glitter station, facepaint, a sick DJ, a raffle, beer pong and even intense games of flip cup. We completely banned all single-use plastics, everyone drank from re-usable cups and NO plastic straws in sight. There was even a small stall to promote the use of eco-friendly products like re-usable water bottles, metal straws, jewellery made from recycled materials, pocket ashtrays and even travel size shampoo bars that don't have harmful chemicals. We also had our Tru vests people could buy for a small fee, and they completely sold out!!!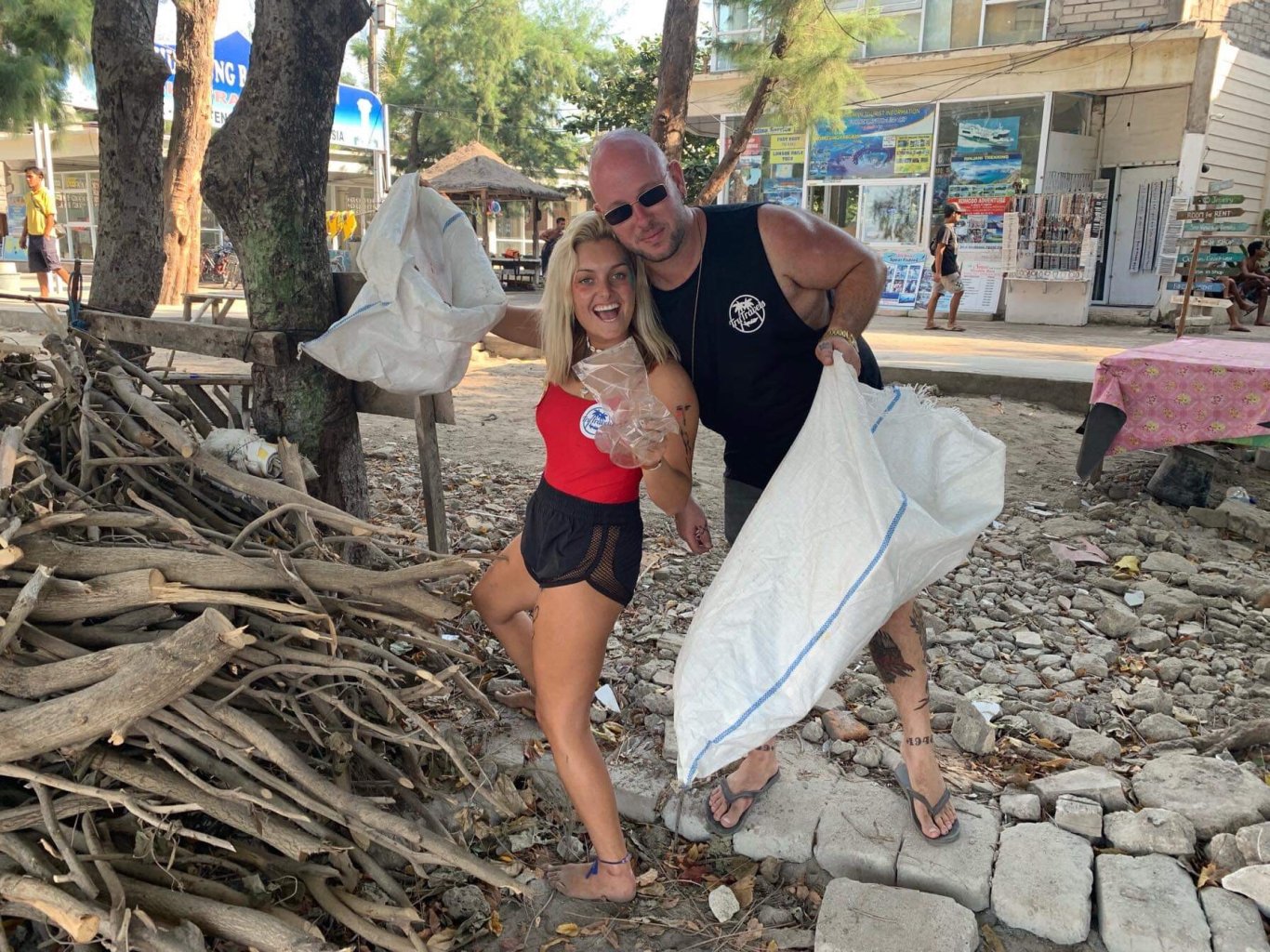 Everyone who came to party with us also took part in a mini beach clean, we really wanted to educate people on the amount of plastic that washes up from the sea. We managed to collect 37KG of rubbish, half which was recyclable and the other half was to be transported off the island to be disposed of properly. Gili Eco Trust representative Sian also gave us a full run down of how the waste found can be up-cycled (did you know that the infamous Indonesian Bintang Beer is the only company that takes back ALL of it's beer bottles?! So drink more!!)
Many companies on the island kindly supported our cause to give away some incredible prizes for our raffle. Gili Eco Trust donated some eco packs, with re-usable bags, straws.. Kamikaze Tattoo donated 1 million IDR tattoo voucher (which one of our customers actually won!!).. Jiggy's Boat Party donated VIP tickets for up to 5 guests, and Gili Divers donated a fun/try scuba dive!!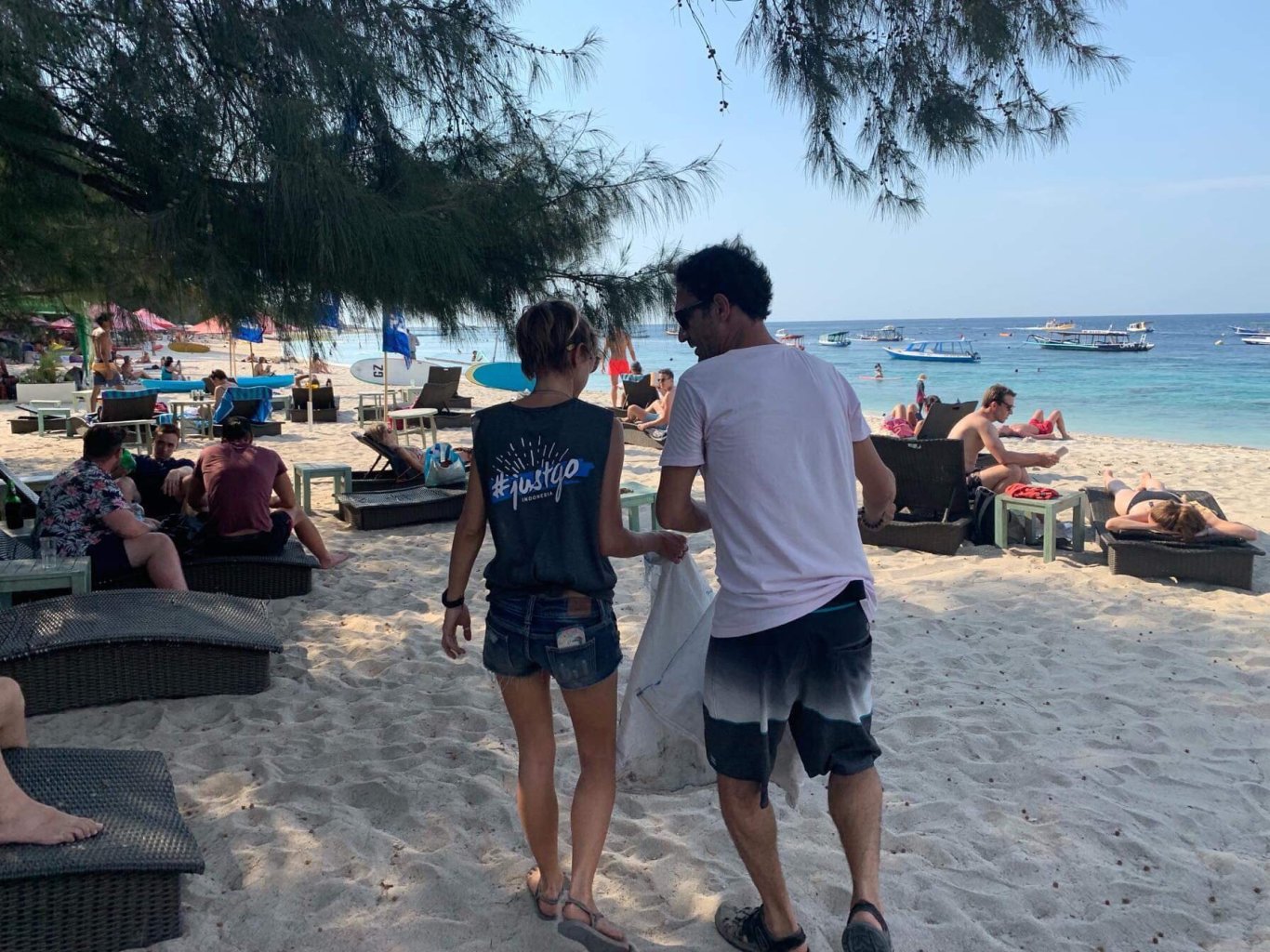 With our sustainable partying, we managed to raise an amazing £360 for the Gili Eco Trust!! So where does all this money actually go?? All money raised from the facepaint, glitter makeover, raffle and even a percentage of the bar sales, all goes towards keeping Gili T plastic free. It sponsors Eco Rangers on the island, who are responsible for recycling and up-cycling materials such as glass bottles into building bricks, creating artificial reefs to encourage coral growth, educating locals and travellers on sustainable living/travel, and protecting turtle nests so that the eggs may hatch safely and make it to the sea!
It's been our dream to host one of the biggest busiest events on the island that also promotes sustainable travel and sustainable partying! All of our guests who come on the 10 day Bali Experience tour get to visit this magical island, and after seeing the effect of single use plastics have on the environment, we decided it's time to make a difference. We hope our partners we work with keep their ban on single-use plastics for the future, but also hope it will encourage people to become more eco conscious and say NO to plastic.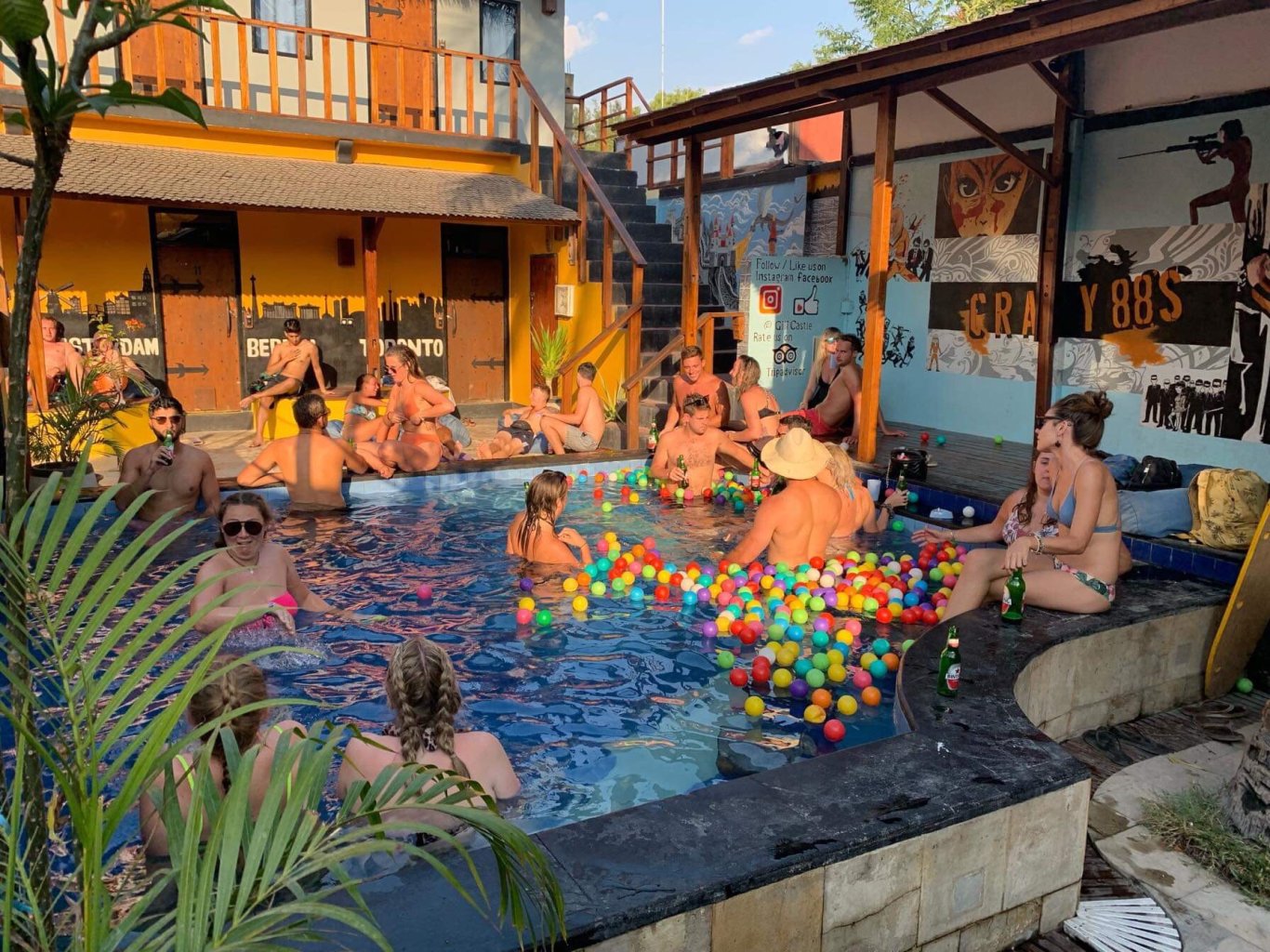 Thank you to everyone who helped us, the amount of support we received was unreal. It was such a fun event and we hope to do more in the future!
If you feel passionate about our cause too and want to help, feel free to donate on the TruTravels fundraising page, and type 'Gili Eco Trust' in your comment!