TRAVEL WITH CONFIDENCE

So things are tough and life's pretty hard right now...so here we are as your fairy god mother to dash a splash of reassurance into your travel life. It's time to save our summer!
Here's everything we're doing for you to make life that little bit easier!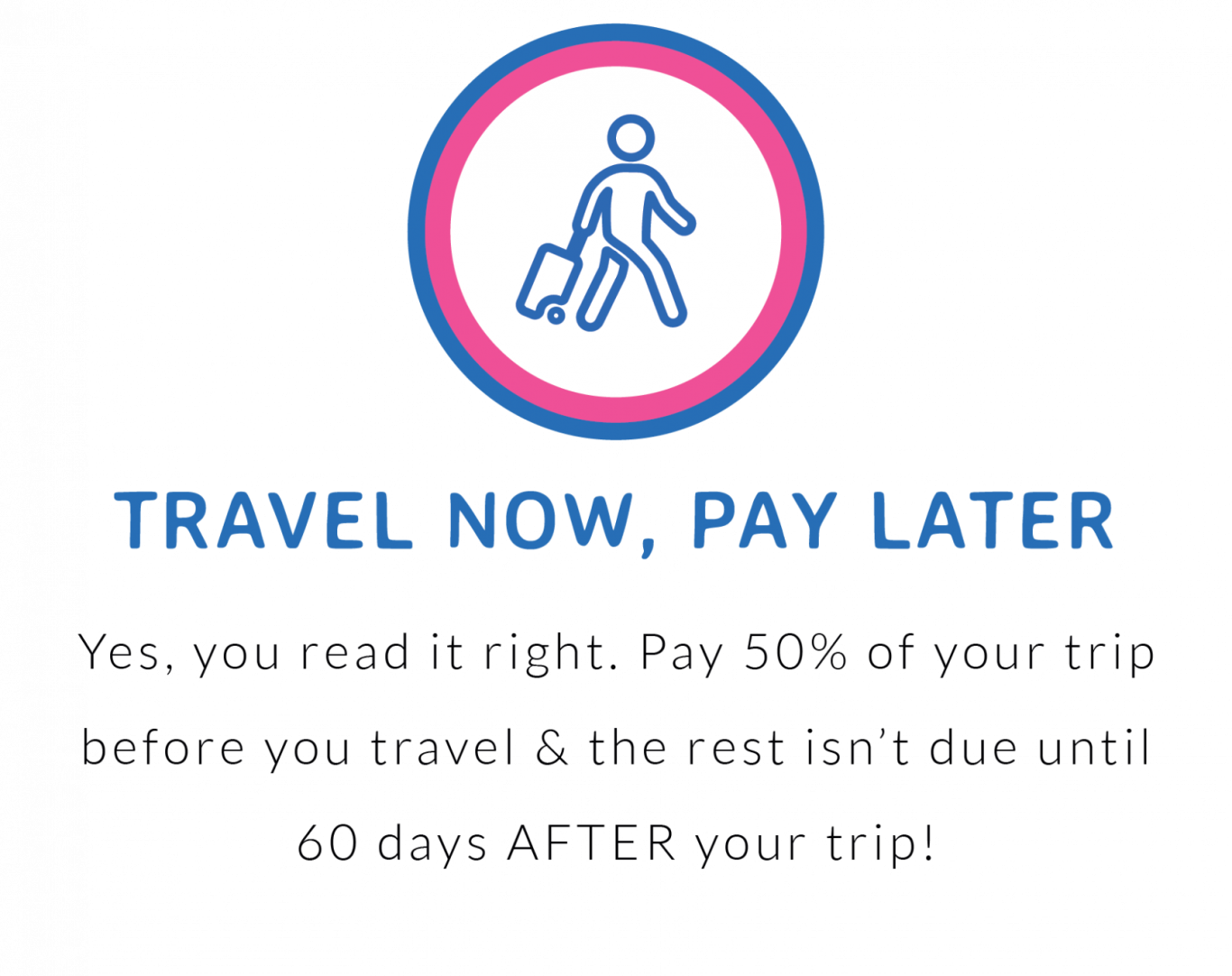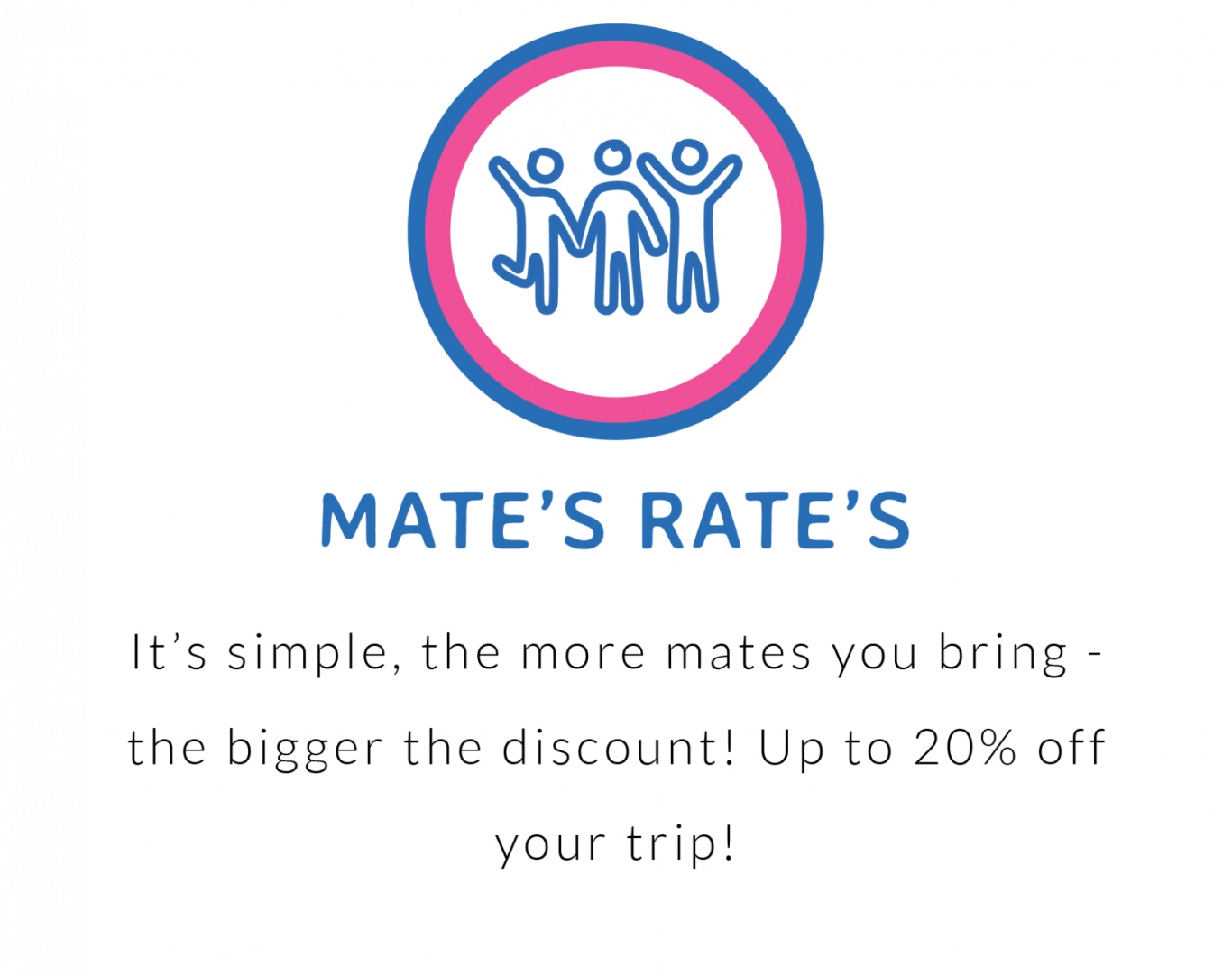 TRAVEL NOW, PAY LATER!

Travel now - Pay later yes you heard us... Probably the best Idea since the toastie machine was created. Does exactly what is says on the tin. TRAVEL NOW pay that mulla later! Can't afford it right now? Don't break the bank on account of us... we've got you. Travel now sort the boring stuff later! You only need to pay 50% of your trip now and the rest is due 60 days AFTER you travel! Seriously... Whats your excuse now?
MATE'S RATE'S

Mates rates! We're mates right? You've got friends.. we've got a friends let's get together and have one hell of a party! Basically what we're saying is the more mates you have the bigger discount you get! We're giving 10% discount if you bring one friend, 15% if you bring 2 and 20% if you bring 3 or more! Find the trip you like and get it to the WhatsApp group chat now!
MONEY BACK GUARANTEE

Money back guarantee..probably our best one yet! STRESS FREE! Cancel that yoga appointment, there's no need to worry. If the world goes to shit again and travel restrictions change we're offering you a refund. We're committed to giving you the best of the best and if travel restrictions get in the way of that...you get ya money back.
TRUCATIONS T'S & C'S
- No Travel Credit can be used towards TruCation bookings.
- All other TruTravels Booking Conditions stand apart from the ones stated above which override our normal booking conditions.
- Full Booking Conditions can be found HERE
IF YOU HAVE MORE QUESTIONS ABOUT YOUR TRIP
The Trucrew are on hand to answer any questions and help with any concerns you may have so you can feel confident before leaving for your trip. If you'd like to speak to one of the TruCrew, contact us on +44 20 3542 2463, email us at info@trutravels.com or pop a message into our live chat.