Helping The Locals of Lombok
On August 5th, 2018, Lombok, Indonesia was struck by a devastating earthquake that killed 460 people, damaged tens of thousands of homes, and displaced several hundred thousand people. This disaster hit us particularly hard - Lombok is a beautiful island we visit on our Bali and Beyond and Komodo Island Hopper trips, and through the years we have established amazing relationships with suppliers and a few of our legendary Indonesian travel ninjas are actually from Lombok. Having first-hand knowledge of the devastation left by the earthquakes, we launched a GoFundMe page to raise money to provide supplies such as food, water and the equipment needed to rebuild their homes before the rainy season came. Within a matter of weeks we successfully raised over 4000 GBP - and with Tru matching donations pound for pound managed to provide the locals with over 8000 GBP for supplies. This amount of money goes EXTREMELY far in Indonesia - thank you so much to everyone who donated!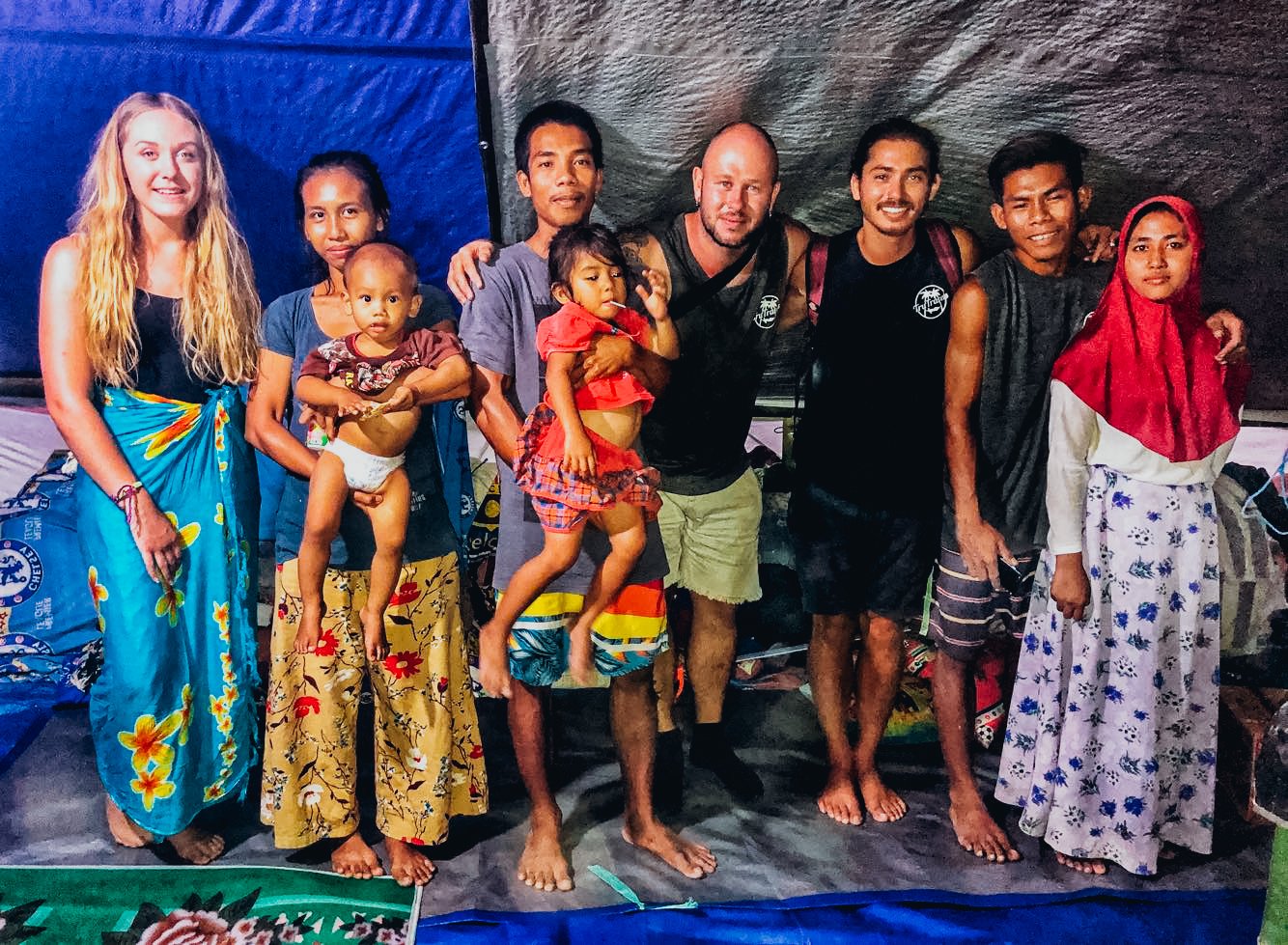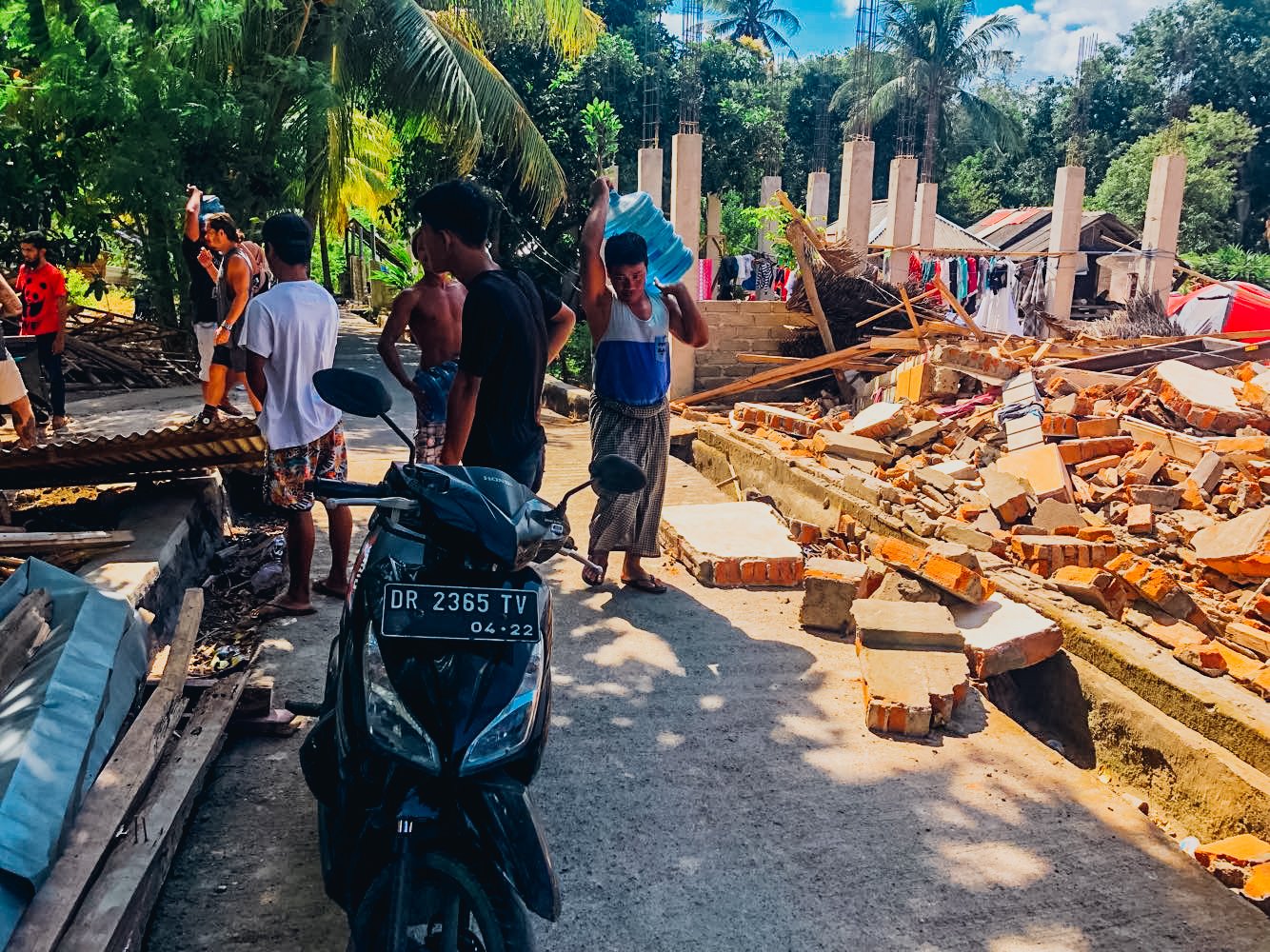 Once it was safe to travel, some of our TruTravels staff headed to Lombok to see what they could do to help. First they visited Pandanan beach in west Lombok, as many of the people we work with on our tours are from that area and were in desperate need of help. After Pandanan they visited the Gangga village in the north, as this was one of the worst hit areas from the earthquake. Much of their villages were in disrepair, hundreds of homes destroyed and supplies were urgently needed.
Using the funds raised from the GoFundMe, they filled trucks with as many supplies as possible including eggs, rice, cooking oil, water, pads, nappies and huge tents to use as temporary accommodation until their homes had been rebuilt. We are working hard to look at more permanent housing, clean water supplies and rebuilding showering facilities. It's a slow process, but our aim is to help our community as much as we can to help them rebuild their lives and move forward.
2020 Update
It's now 2020 and we are still continuing to help support the families whose lives were affected in the 2018 earthquake.
After reaching out to many local charities, we realised that one of the main priorities was having access to clean drinking water, and this was still a massive challenge for remote and poorer villages on the island. Septic tanks were destroyed in the earthquake, meaning people were getting very sick drinking dirty water as they didn't have the facilities to boil it or the funds to purchase expensive single-use plastic water.
Therefore, we decided to join forces with the awesome Pituq Co. Foundation to provide water filters across central Lombok, Desa Kabul Kabul and Bengkaung village and were showed how to assemble and use the filters correctly. We were so impressed by Pituq's approach to bringing clean water to Lombok, we decided to host a fundraiser at Mad Monkey Gili T in December 2019 where we raised money to pay for more water filters. The Pituq Foundation had their own products to sell at our event, made from natural materials and by local people. Additionally, many local businesses lent a helping hand to donate raffle prizes to help raise money including free scuba dives, restaurant vouchers, Gili T Boat Party Tickets, free paddle boarding, bottles of booze and bar tabs to name a few. Our festive themed event was complete with Christmas special shots, glitter makeover station, santa hats, and even a santa obstacle course! In the end weraised around 6.75 million IDR (around £375), which all went directly to the Pituq Foundation! The money helped supply many villages around Lombok with clean drinking water and went towards building showering facilities too. These filters have helped over 800 people have access to clean drinking water for up to 3 years!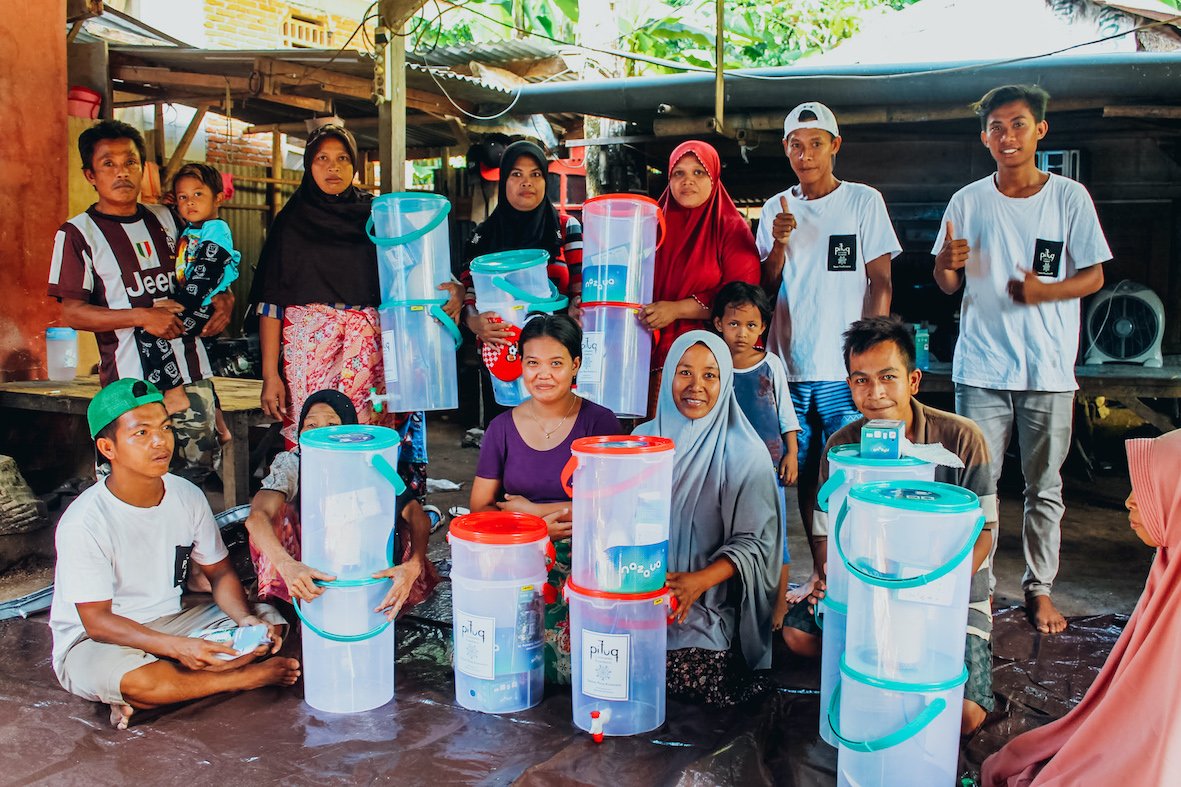 Now in 2020, we are continuing the process of building a clean water and showering facilities as most were destroyed in the earthquakes. It's often an overlooked issue. However, unfortunately, the lack of hygiene often leads to many more significant health problems. The shower and toilet booths will be made from aluminium, and also earthquake-proof. We are hopeful that this will make a small difference to their lives and we will continue doing what we can to make a positive impact on the survivors!