On August 5th, 2018, Lombok, Indonesia was struck by a devastating earthquake that killed 460 people, damaged tens of thousands of homes, and displaced several hundred thousand people. This disaster hit us particularly hard - Lombok is a beautiful island we visit on our Bali and Beyond and Komodo Island Hopper trips, and through the years we have established amazing relationships with suppliers and a few of our legendary Indonesian travel ninjas are actually from Lombok. Having first-hand knowledge of the devastation left by the earthquakes, we launched a GoFundMe page to raise money to provide supplies such as food, water and the equipment needed to rebuild their homes before the rainy season came. Within a matter of weeks we successfully raised over 4000 GBP - and with Tru matching donations pound for pound managed to provide the locals with over 8000 GBP for supplies.
Over two years after the initial quake, the locals are still rebounding from the devastation and are still in need of help. Read below to find out how TruTravels has been involved and what we are still doing to help the locals of Lombok.
SUPPORTING THE LOCALS OF LOMBOK
Due to all the generous donations received to our GoFundMe page to help the victims of the earthquakes, we were able to provide immediate relief to many people in remote villages around the north of Lombok. In 2018, we worked hard to get all the basic essentials to the people who really needed it the most. From bags of rice, clean filtered water, eggs, cooking oil, nappies, and even tents to use as temporary accommodation. TruTravels staff and even some groups headed over to Lombok to help on the ground and deliver supplies. Although these were all short-term solutions, the immediate support was incredibly important and made a huge difference. Read below for a first-hand story of the support and to learn more about how TruTravellers were involved in 2018.
Since this, we have worked hard to find a sustainable way to support the locals of Lombok for their long-term future.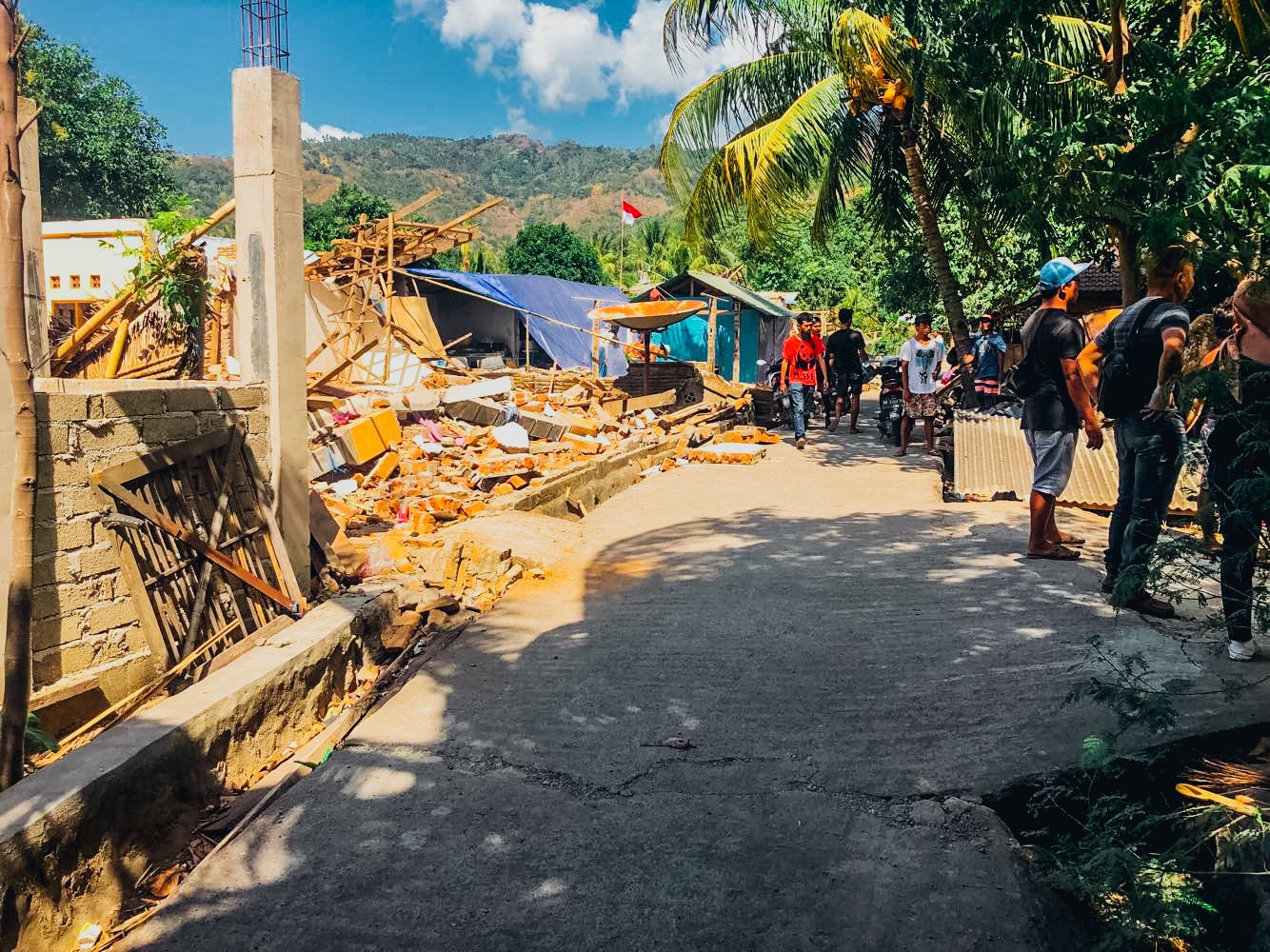 2019-2020 UPDATE
After reaching out to many local charities, we realised that one of the main priorities was having access to clean drinking water, and this was still a massive challenge for remote and poorer villages on the island. Septic tanks were destroyed in the earthquake, meaning people were getting very sick drinking dirty water as they didn't have the facilities to boil it or the funds to purchase expensive single-use plastic water.
Therefore, we decided to join forces with the awesome Pituq Co. Foundation to provide water filters across central Lombok, Desa Kabul Kabul and Bengkaung village and were showed how to assemble and use the filters correctly. We were so impressed by Pituq's approach to bringing clean water to Lombok, we decided to host a fundraiser at Mad Monkey Gili T in December 2019 where we raised money to pay for more water filters. The Pituq Foundation had their own products to sell at our event, made from natural materials and by local people. Additionally, many local businesses lent a helping hand to donate raffle prizes to help raise money including free scuba dives, restaurant vouchers, Gili T Boat Party Tickets, free paddle boarding, bottles of booze and bar tabs to name a few. Our festive themed event was complete with Christmas special shots, glitter makeover station, santa hats, and even a santa obstacle course! In the end weraised around 6.75 million IDR (around £375), which all went directly to the Pituq Foundation! The money helped supply many villages around Lombok with clean drinking water and went towards building showering facilities too. These filters have helped over 800 people have access to clean drinking water for up to 3 years!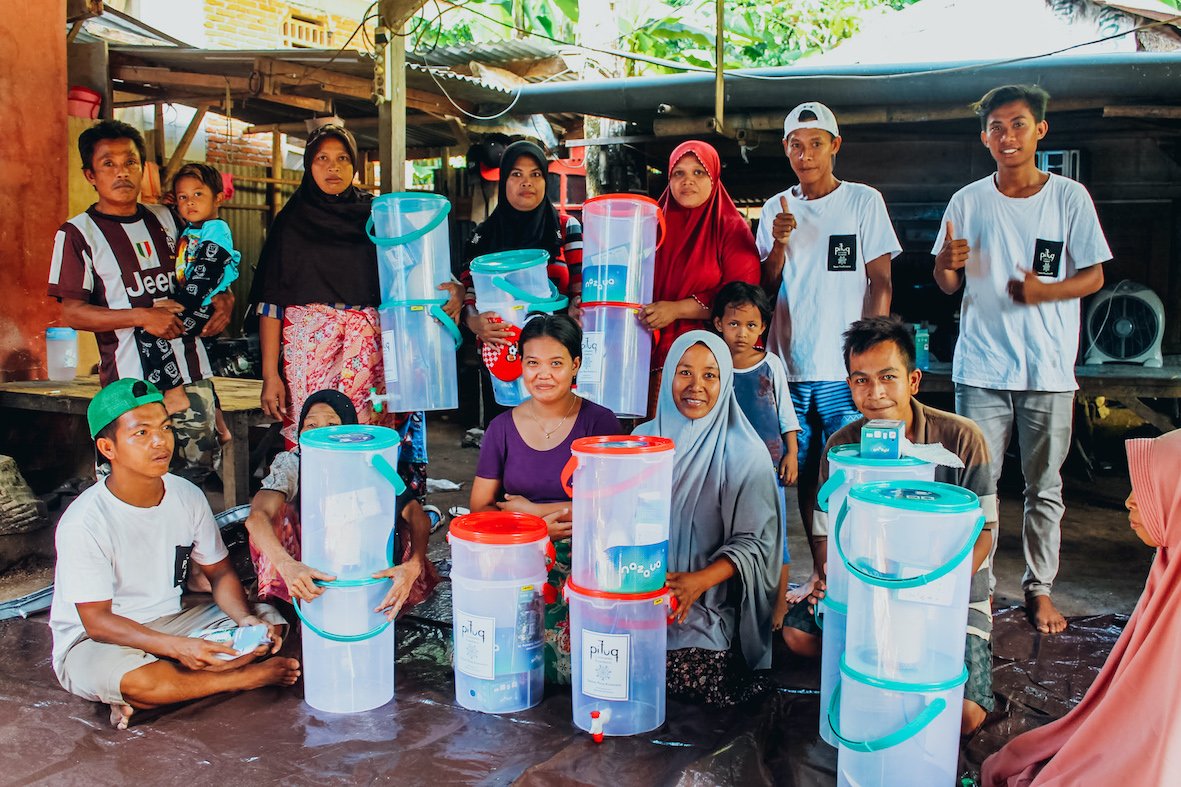 Now in 2020, we are continuing the process of building a clean water and showering facilities as most were destroyed in the earthquakes. It's often an overlooked issue. However, unfortunately, the lack of hygiene often leads to many more significant health problems. The shower and toilet booths will be made from aluminium, and also earthquake-proof. We are hopeful that this will make a small difference to their lives and we will continue doing what we can to make a positive impact on the survivors!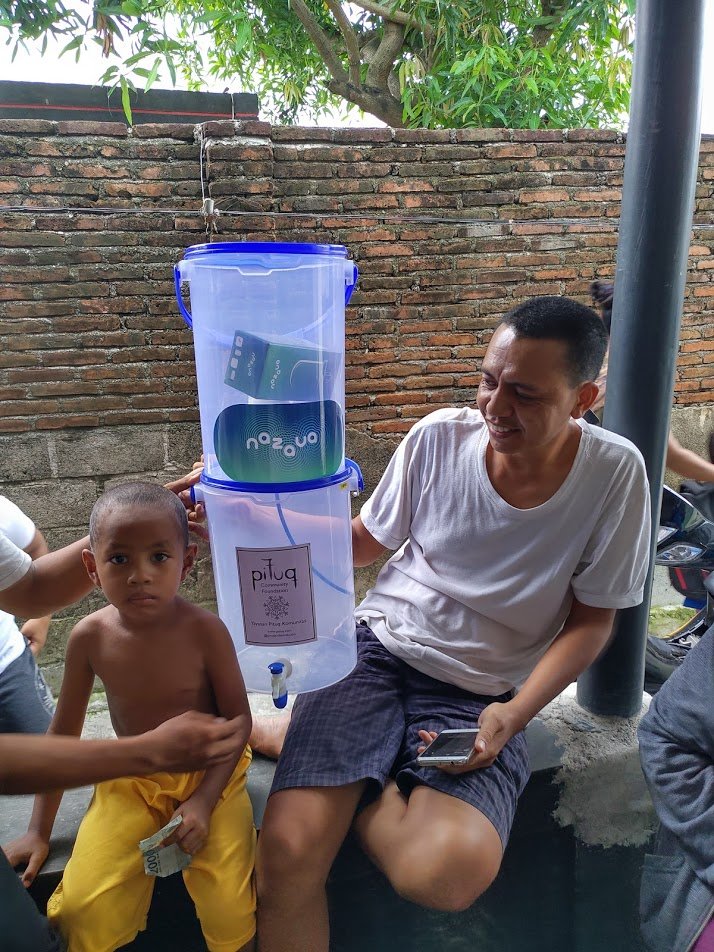 2018 EARTHQUAKE SUPPORT
Immediately after the earthquakes began in August 2018, members of our TruCrew in Bali went over the island to bring supplies and to help all those in need. They loaded a truck with:
2000L of water, 2500 eggs, 1200 packages of noodles, rice, dozens of blankets, and cooking oil!
They headed straight to the north where the earthquake was most destructive; and were greeted by very grateful families. It is amazing that after all of this, the locals of Lombok still manage to keep smiling and remain positive.
The destruction first hand is very confronting, something our team have never experienced. No photos will do it justice. Entire villages have been levelled to the ground with only portions of walls and the odd pillar still standing. Vehicles are crushed from toppled buildings, and roads have cracked causing difficult driving conditions to get aid to those in dire need of it.
After offloading the first batch of supplies to the northern villages, the team returned to the storage area, to reload once again. This time to Pandanan Village, and then to Teluk Kombal (a village of roughly 1000 people). They distributed the remainder of the supplies. The team have been welcomed with open arms and handshakes and were drinking coffee with the locals. Even though all of this destruction, they're still laughing and joking around – their homes and livelihoods have been destroyed, but their spirits aren't broken.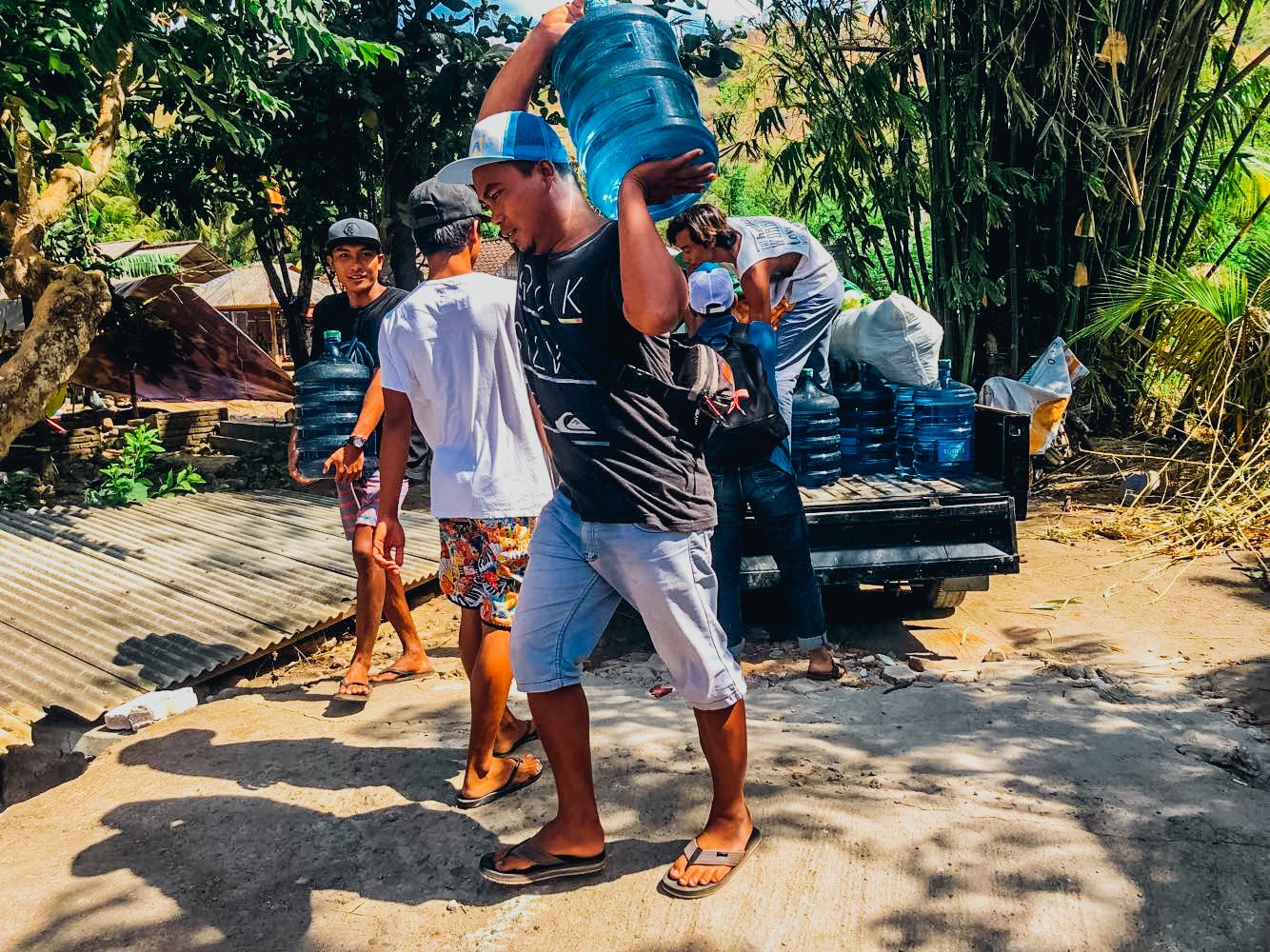 HOW OUR TRUTRAVELLERS HELPED
Our TruTraveller's on their Bali & Beyond tour have however continued their trip to Lombok as fortunately the south of the island (where we go on the trip), was not affected. The group decided to take a day out of the tour's activities to put some of the money raised from you all to use.
They started the day by heading to a supermarket to collect supplies for the villages. Although they were on a limited budget they managed to buy 31 boxes of water and 350kg of rice to distribute out to the locals of Lombok. The team split the supplies and dropped one to a Hindu and another to a Muslim village. Both were completely knocked down and destroyed from the earthquake. The smile on the local's faces when they brought the supplies was unforgettable however this was only just enough to last them two days of food and water.
The government in Bali have provided some tents for the families to live in along with coming around once a week to give out some water and food. However, due to the large amount of people whose lives have been affected there is still so much more to do to help them. It's going to take months for their lives to rebuild which is why we still are desperate to raise more money to help them recover from this traumatic event.
Any donations will help so please join us helping to rebuild the lives in Lombok, and continue donating via our gofundme page. The main concern now is clean water. Even villages closer to Mataram (the capital of Lombok) are being severely affected, as all the water going to Lombok is being sent and distributed up north. The markets are full of food and easy enough to purchase locally but water is scarce.
We need to keep in mind, that this aid is only a short term solution. Villages need rebuilding, and infrastructure needs repairing; it's not going to be an easy process. There is no work, and therefore no income for those that need it desperately. It's not long until the rainy season in the region, and these people need a roof over their heads before it arrives.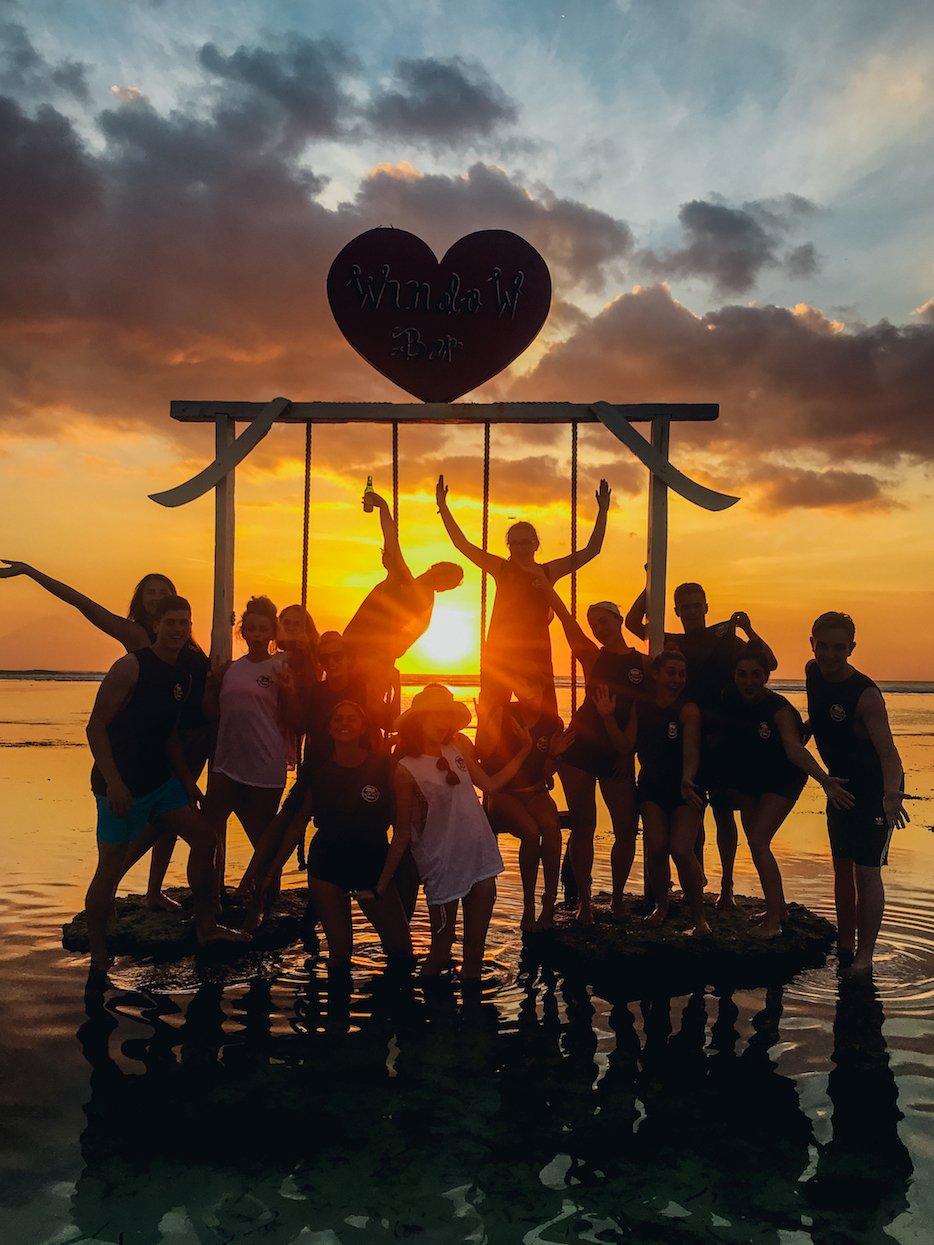 STORY FROM OUR ONE OF OUR TRUCREW
One of our legendary staff Chevvy made it a personal mission to raise money for those in Lombok. Here is his story:
'On numerous occasions, this family have given me so much in terms of hospitality. They have made my overseas journeys 100% authentic, even though they never had much. To those who I have reached out to in the last 3 days, one of the village elders has a message for you. Well done guys! The money to come into my personal account (not including the TruTravels fund me account) has already managed to reach $2,200 NZD. THIS IS HUUUUUGE. For a family who has received absolutely no help from the government this money has basically ensured that they will not starve and that they will not go thirsty. This family is of 62 people including babies and grandparents. As us Cantabrians know the sheer devastation this brings to a home, except these guys don't have insurance to back them up. So you guys have an idea of what this type of money can achieve! It has helped them buy new tarps to make tents and sleep in (tried to buy them tents but they wanted food instead), food and water to feed 62 people, 3 times a day, for over a week and a half. Also had enough to buy a few bits and bobs for taking down their houses to start the rebuild. The family cant describe how thankful they are, but I made a promise that I will not stop trying to help them until they have jobs and houses again, so more help from more people will be greatly appreciated. Much love from Lombok team xoxo''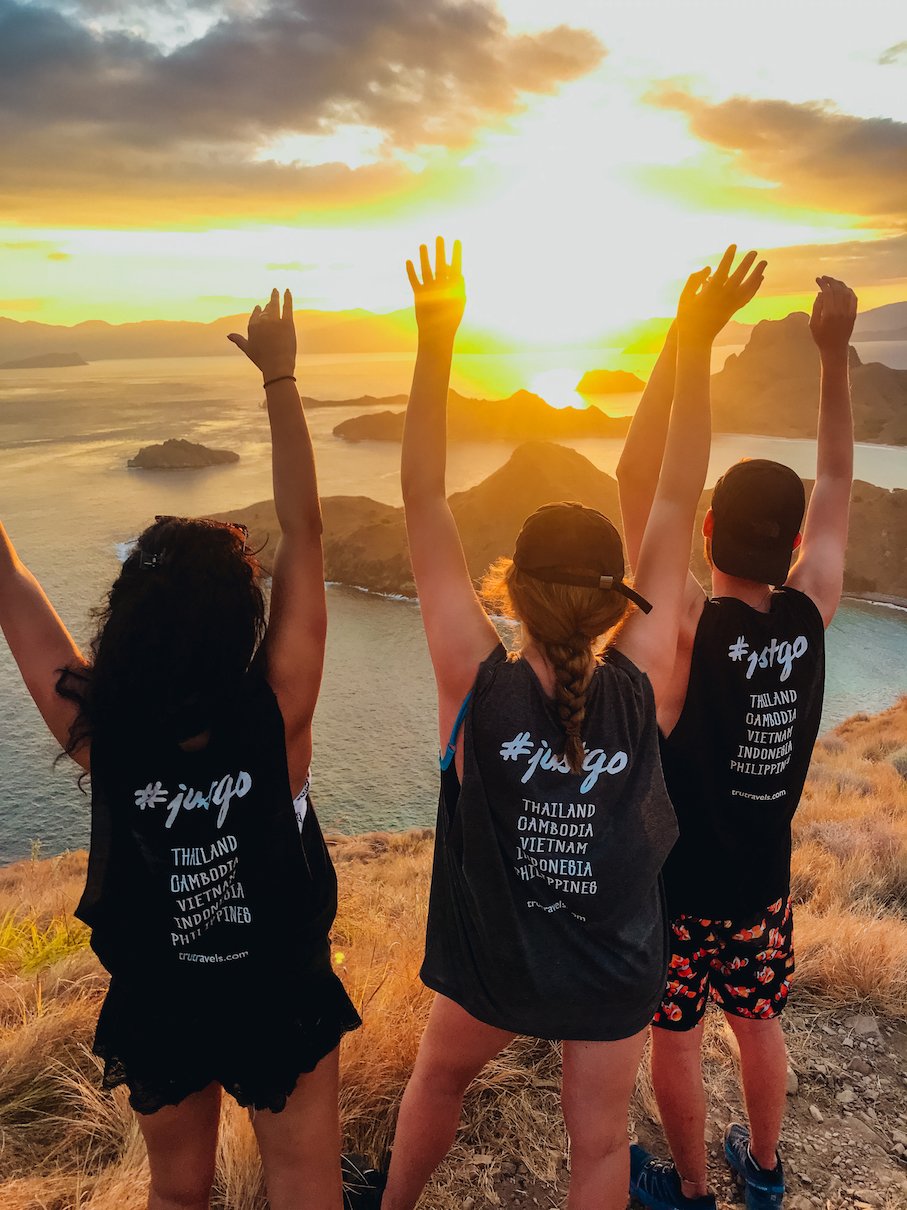 To keep up to date with the progress or to find out what you can do to help, head to our Facebook or get in touch with the TruCrew on our live chat to find out more. Or, head to our GoFundMe and donate and you can be assured your money is going to a good place :)