TOP FIVE THINGS TO DO IN CHIANG MAI, THAILAND
Chiang Mai is definitely one of the cities you need to check out while in Thailand. A little gem in the northern part of the country, this city has loads to offer. But if you drive a bit outside of town, you'll find heaps of activities that will give you memories of a lifetime! From luscious jungles, crystal clear waterfalls and a fascinating array of wildlife. Here we have our legendary group leader, Tina, sharing with us her top 5 things to do in Chiang Mai.

#1. Go to an Elephant Sanctuary
Literally one of the coolest things I've done in my entire life! It's quite well-known now that it's NOT OKAY TO RIDE ELEPHANTS so please guys don't do it! Those poor animals are being chained, mistreated and are having to carry our big bums on their backs in the heat. Not cool. Instead, go to one of the many ethical elephant sanctuaries Chiang Mai has to offer, like where we go on our Northern Thailand tours. Such a beautiful place where they rescue the gentle giants and take good care of them. You get to feed them, learn about caring for them and help bathe them. An unforgettable experience!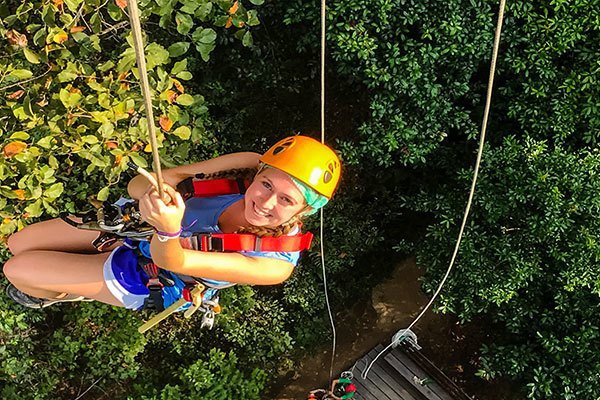 #2. BE A TARZAN AND GO ZIP LINING
If you are an adrenaline junkie, this activity will be totally up your street. You'll get to zip line through Chiang Mai's dense jungle, and enjoy the amazing views which is such a cool experience! So go on, overpass your fear of heights and get out of your comfort zone like never before. Also, the perfect opportunity to fill your Insta with sick pictures too!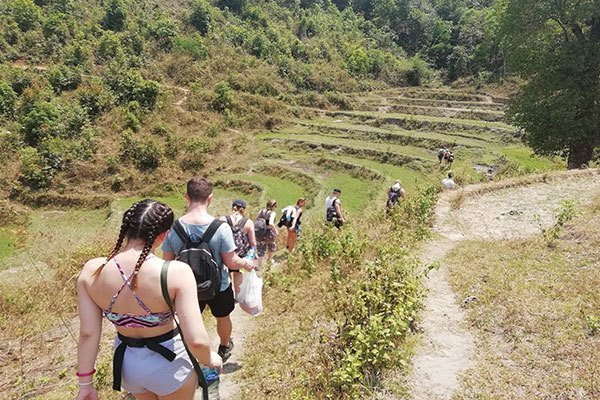 #3. SPEND THE NIGHT IN A KAREN HILL TRIBE
Oh my gosh, spending a night in a hill tribe is an amazing experience and definitely a must-do on your travels in Chiang Mai! But get ready: before reaching the village, you'll have to trek for a good 5 hours in the jungle; the hike is not hard, it's just long and exhausting as it's proper boiling. You can swim in the river on the way there though to cool down a bit, and you'll see some incredible waterfalls too! A word of advice - don't overpack, just take a small rucksack unless you want to die haha. But believe me (and that comes from a really really unathletic person) it is so worth it. Karen people are so welcoming, such nice individuals, and their kids are the cutest!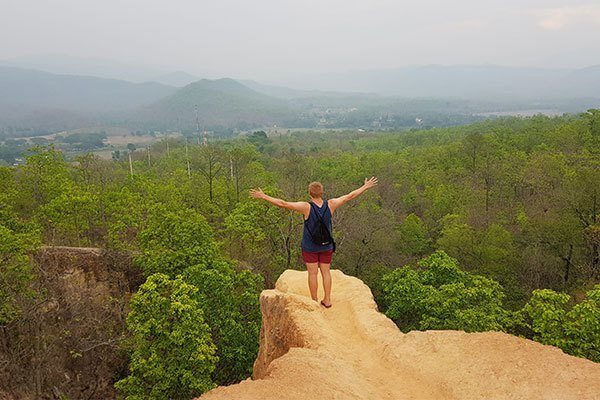 #4. EXPERIENCE BAMBOO RAFTING
You can usually do that on the way back from the jungle trek, the morning after spending the night in the Karen tribe. Get ready to have your bum wet haha, but this is so much fun. If you have got a decent balance, you can even stand on the bamboo raft. And it's okay if you fall in the water, the river is pretty shallow—such a peaceful moment to chill after hours and hours of hiking.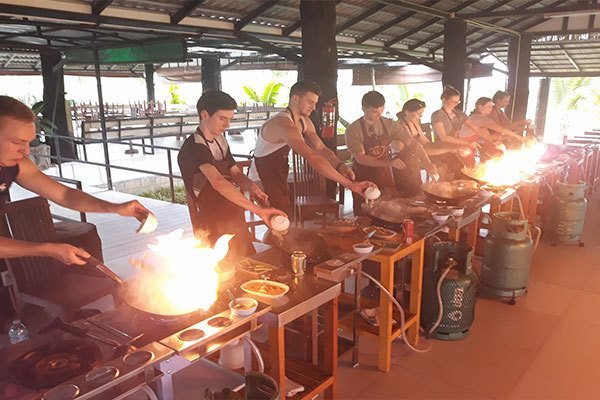 #5. TAKE PART IN A COOKING CLASS
To finish off my top 5 things to do in Chiang Mai has to be to take part in a cooking class. The best place in the whole country to do a cooking course. You'll get to cook traditional Thai dishes such as Tom Yam soup with shrimps, the famous Pad Thai, a yummy Panang curry and some sticky rice. You'll also learn how to set a wok on fire: so impressive but really fun!
So there you have it. A little taster into the beauty of Chaing Mai! If you are heading out to Thailand and think your ready to conquer all of these activities come and check out our 14 Day Northern Thailand Adventure today. Or if you would like to do the North & South of Thailand, we got ya back... Check out our 21 Day Northern Thailand and Beaches & Total Thailand to complete it all! You know what to do.
Don't Quit Your Daydream.