Our Tru Babe Heidi tells us the highlights of her trip backpacking Southern Thailand. Here she sums up some hidden gems off the beaten track where you can submerge yourself in paradise and relax among gorgeous beaches and jungle areas.
#1. Taste of Thailand- Krabi's Food Market
Good food, good mood right?! If you want to experience some real Thai cuisine, I have the perfect place for you to go. I had been in Thailand for at least a month and had come across some incredible food, but nothing beat this little haven. Krabi's food market was a huuuuuge game changer! From a short distance, it looked like an old fashioned flea market, but once stepping foot inside I was stunned with the array of food and bustling atmosphere that was upon us. From sushi to Thai bbq'ed pork sticks to ahmaaazing fresh smoothies – it was endless! The food was so weird and wonderful. Words cannot even describe it all because you just need to go and try for yourself to understand! Everything was extremely affordable and was certainly my best experience of tasting the true Thai cuisine.

Thai food market
#2. Khao Sok National Park- Making friends with the locals
Most of our Thailand tours take you to the Khao Sok National park and after going there myself I can see why. Khao Sok gives you a break from the hectic Thai culture and hand on my heart, it was the most breath taking experience of my travels. We spent a couple of days trekking through the park taking in the never ending stunning views, making a few furry friends along the way. About half way through the park we stopped by a river which had a shelter to take photos from. Here we were joined by the cutest baby gibbon! The locals informed us that they had rescued him from the streets because he had lost his family. He was so adorable and so tame. I couldn't believe how docile he was for a wild animal. Although the area itself was amazing, it was the little surprises along the way that made my trip so special.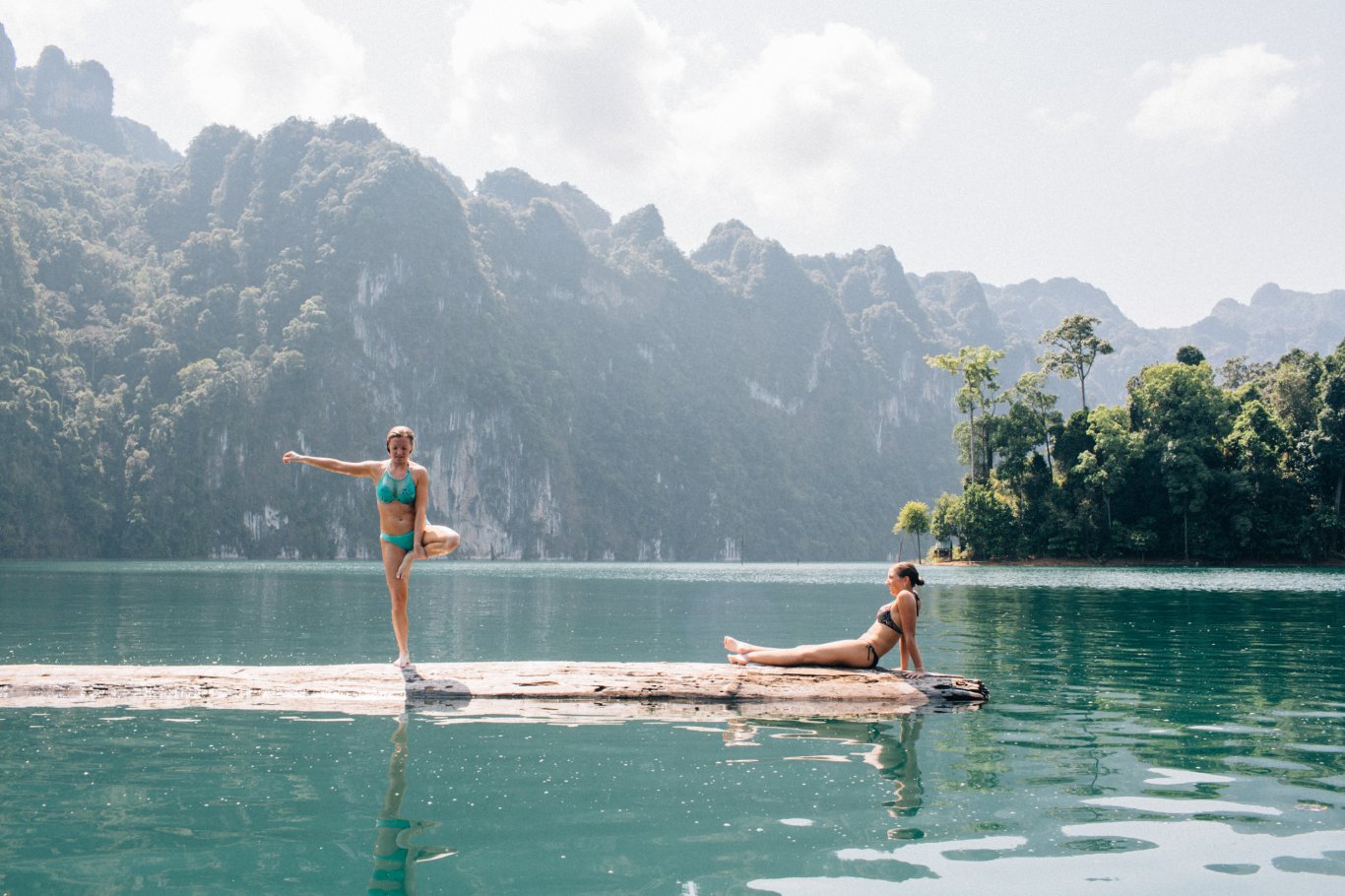 #3. There is more than meets the eye- Koh Phangan
After taking part in our Full moon experience, we often get asked where to head to next. Koh Phangan is most famously known for it's parties After visiting Koh Phangan I discovered some of the most beautiful and peaceful beaches that I had ever come across. Towards the west of the island we spent a few days on what seemed like a private beach. The water was crystal clear, and the hammocks in the trees were perfect for escaping the heat. I would also suggest heading towards the centre of the island to make the most of the picturesque, tranquil jungle. It was here that I stayed at my favourite guesthouse in the whole of Thailand – 'Smiley's'. Other than making life -long friends, Smiley's is for sure the best place to recover from the full moon party and to embrace the ambient surroundings.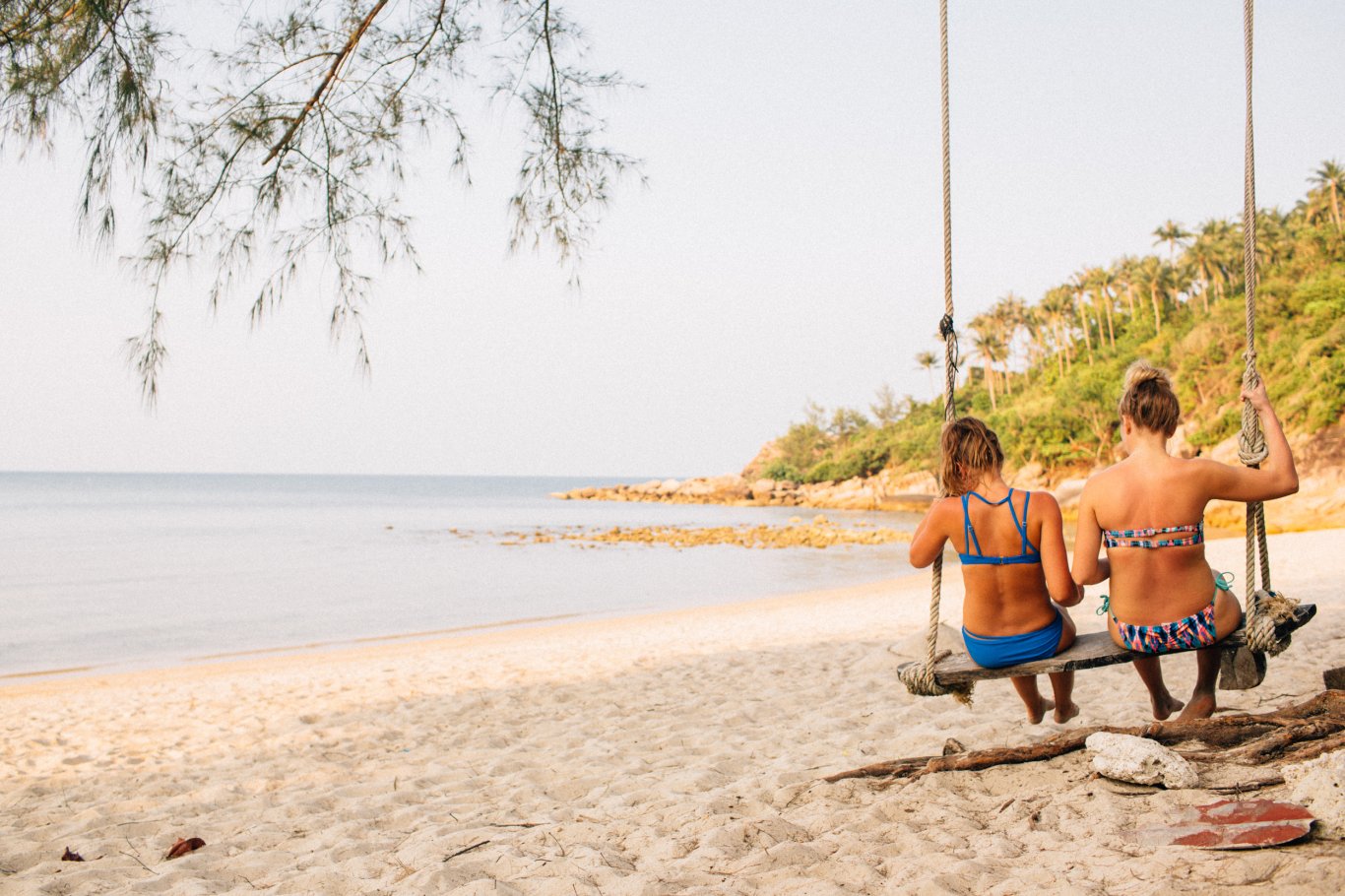 #4. Koh Jum – The best things come in small packages
Many of our tours finish in the southern islands of Thailand, but why finish your trip there?! Especially if you finish the 18 or 23 day island hopper tour in Phuket; an absolute must would be to take a boat to Koh Jum! It isn't the easiest to get there as you have to take a couple of different boats however it is so worth it. With tourism being left to its neighbouring island Koh Phi Phi, the island is no more than 25km with up to 1500 people. Crazy right?! The few days I was planning on spending here soon turned into a couples of weeks filled with breath-taking sunsets, snorkeling in the crystal waters and midnight swims accompanied by the bright plankton. Bliss!
Words by Heidi Hemmings