5 MUST VISIT GREEK ISLANDS!
We're all dreaming of summer. The summer we deserve, a summer in Greece. Laying on the beach, cocktail in hand, relaxing to the sounds of the waves coming in. Spending our mornings eating fresh local fruit, before hitting the beach or wandering around the local town market. Heading back all warm and toasty and pink from too much carrot oil lotion before laying on the bed and devouring a share size bag of local crisps. Hey, we all do it. Cocktail bars, dreamy sunsets and any and every Greek cheese starter available, please.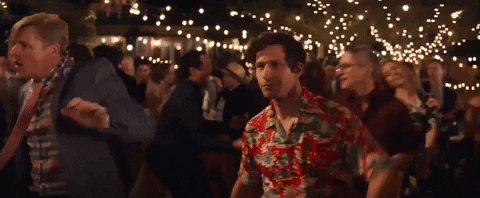 I visited Greece twice in 2020 and I haven't been able to stop thinking about it since. I hopped on a yacht with some of the TruCrew and sailed from island to island to find THE best places to visit in Greece. It's a hard life and a hard job. But someone had to do it… After some extensive research of drinking beer, sightseeing the islands and partying till the sun came up here I bring you.. The 5 MUST VISIT Greek Islands in Summer 2021!

SANTORINI
We've all seen the Instagram pictures. The sunsets is Oia, the crystal clear waters, and the beaches of every colour. No, really they have a red beach, black beach, pebble beach etc. But Santorini is so much more than beaches and sunsets. The whole island is booming with rich culture and some of the best goddamn food in all of Greece. Visit Kamari or Perissa for a beach day, hit up Fira town (the capital of Santorini) for lively nightlife and buy one get one free cocktails or just head to Oia for a chilled evening, beer in hand for views on views on views. Spend your day sailing to the volcano hot springs, hey they even have a tomato museum and if that doesn't sound like fun, I don't what will! There's so much to do you'll never want to leave. Join us and visit Greece on our Greece Island Hopper tour!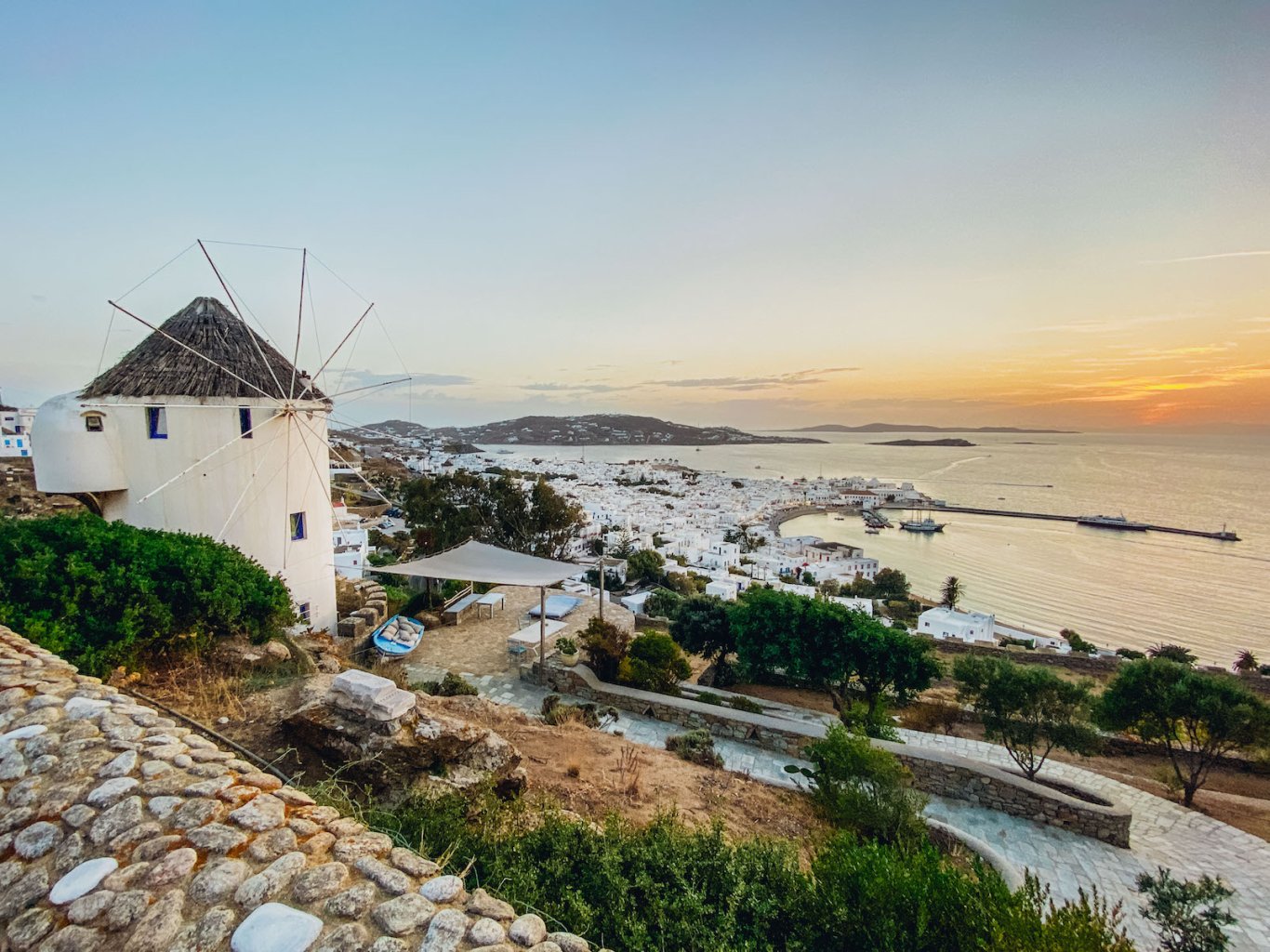 MYKONOS
Who's reaadyyyy to paaaartyyy! Mykonos has some of the best nightlife in all of Greece and they've even got some of the beach day parties too. Hit up Super Paradise Beach club which turns from a chilled beach day to partying into the AM. Mykonos is well known to be popular with the rich and famous so keep an eye out. If you see Zac Efron walking out of the sea, well… you're welcome. Although the nightlife is out of this world, Mykonos Town still has all the charm of old traditional Greece. You can find hidden restaurants, bars & clubs in the little Venice quarter of town. Not all beaches are beach parties (although we love dancing the day away cocktail in hand) you can go off the beaten track in Mykonos and find secret beaches located all around the island. A Must visit Bucket List destination! Plus the sunsets are pretty damn good too.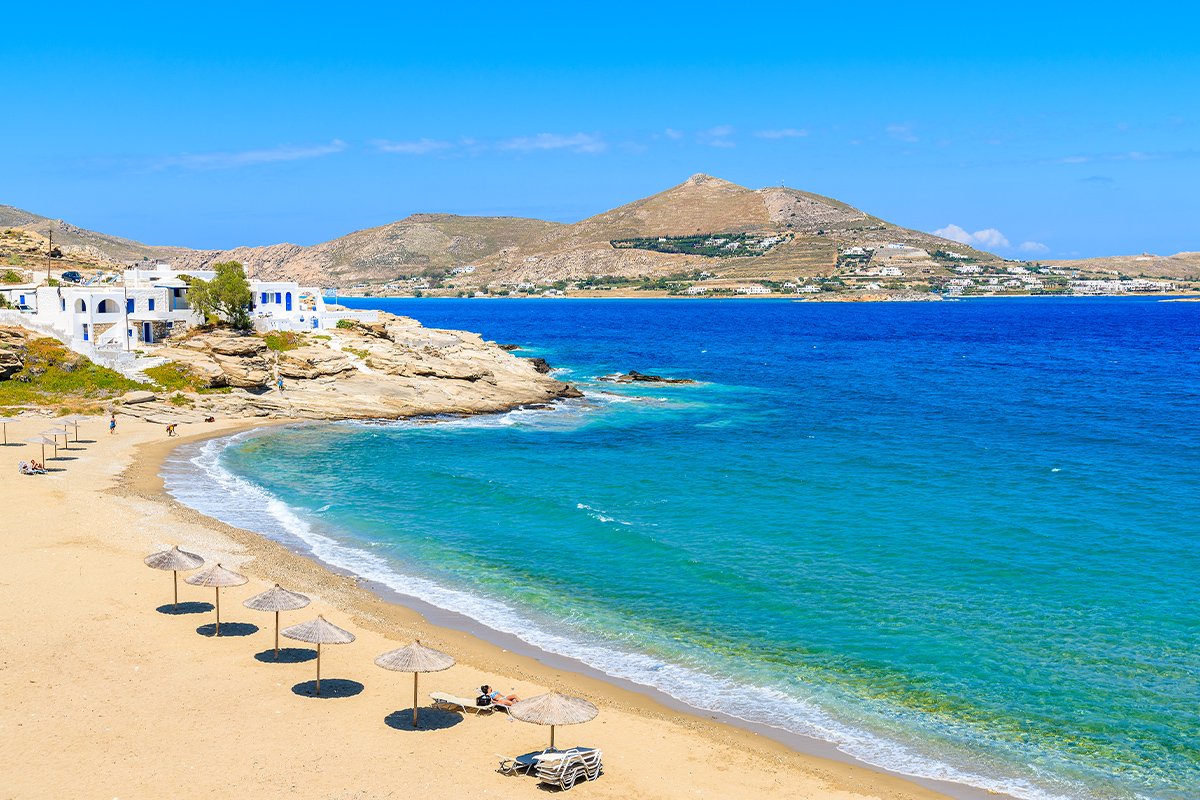 PAROS
If you're looking for a mixture of everything Greece! Look no further! Paros is the place for you! Golden sandy beaches, watersports and crystal clear waters makes Paros the top of everyone's must-visit list. We're obsessed. A little quieter than Santorini and Mykonos but full of trendy bars and clubs, delicious food, traditional architecture and endless paths for trekking & hiking (If that's ya thing). Paros has so much to offer for those looking to see Greece without the crowds! Get lost wandering Naoussa village, sleep the days away relaxing at Santa Maria beach or chill out at Golden Beach. Whatever you fancy Paros has got you. Soooo. When can we go?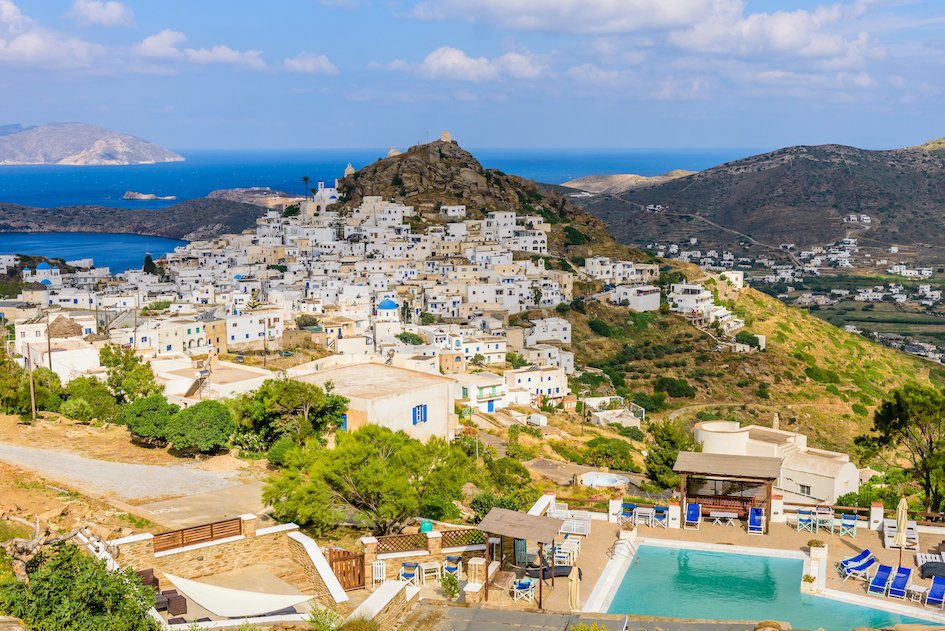 IOS
There's no island in Greece like Ios, wait… there's no place in the world like IOS! The party capital of Greece, the hotspot of the summer, the dream destination of any party traveller. From June till the end of September spend your evenings trying out delicious local Greek food, dancing under the stars until the sun comes up and chilling out on Mylapota beach as you tan away. It's a dream destination. But if you don't fancy boogying your nights away it's not all party party party, with over 40 beaches on the island if you just want to sit back and relax, head to Ios' secret beaches. Ultimate 10/10 zen, beach yoga, meditation vibes. It's a diverse island so whatever you want to do, Ios is for you!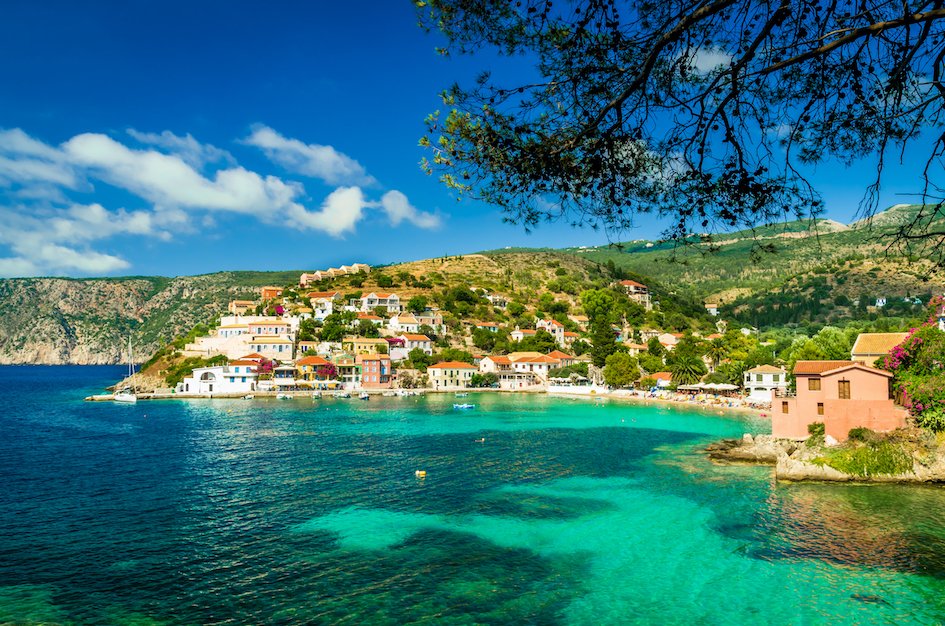 CORFU
Located off the coasts of Greece and Albania in the Ionian sea in Corfu! Mountainous landscapes, hidden coves and white sandy beaches. Dreamy right? Corfu has something for everyone, lively cocktail bars, turquoise waters and located close to the mainland it's easy to get to via boat, plane or even a yacht if you're fancy. Corfu Town is a mini cosmopolitan city so you can spend your days walking around checking out the famous Greek cobbled streets or in the evening sitting out in the open air devouring delicious Saganaki. (Haven't tried it? … IT'S A MUST) Surrounding Corfu is some of Greece's best-kept secrets, the hidden gems we all want to see when going off the beaten path. If you're looking to travel around Greece, Corfu is a great base & place to start!
There you have it TruFam. The 5 MUST VISIT Greek Islands of Summer 2021. 2020 was a wild year and we deserve to have the summer of our lives. If you want to get planning…. The secrets out!
We've now released spaces on our very own Greek Island Hopper and a personal favourite Greek Sailing Adventure.
I'll be spending my summer in Greece. How about you?
#DontQuitYourDaydream