TOP 7 DESTINATIONS TO VISIT IN 2021
So 2020 has been a mess, to say the least.. and we're sure by now we all most definitely have the travel bug. ITCHING to getaway? No brainer! Our fingers are all crossed. So 2021, let's try this again, from Croatia to Sri Lanka, here are the top 7 destinations to travel to in 2021 (because we are all going to need a holiday after this).
All our trips have a complete mixture of culture, adventure, and nightlife to ensure you have a life-changing, ground-breaking experience in each destination. The perfect type of tours if you have a busy lifestyle but just want to set off on an adventure to fit in as much as possible, or if you just want to live yo' best life in an amazing destination, all while not having to worry about the stress of travelling! Sounds too good to be true, but, trust, it's not! It's time to turn your dreams into reality.

NO.7 COLOMBIA
Not only one of the most Insta worthy places on earth, but Colombia is also looking to be a hot destination to travel to in 2021! Apart from becoming increasingly safer to travel, the fascinating street art, culture and history, the incredible jungle and coastlines, really do make this country an unforgettable place to visit. Have a read of this blog to get the complete guide to your Colombian adventure! The things you don't want to miss out on, on your travels in Colombia include taking a walking tour around Medellin's historic streets, heading deep into the Minca jungle to surround yourself with nothing but captivating and unreal views. Or set out on a private island getaway just off of Cartagena, where you can live your best life and sip on Pina Coladas in the sun. If you've ever thought about travelling to Colombia, take this as your SIGN, it's now your time to go. Get in losers; we're going to Colombia (in 2021!).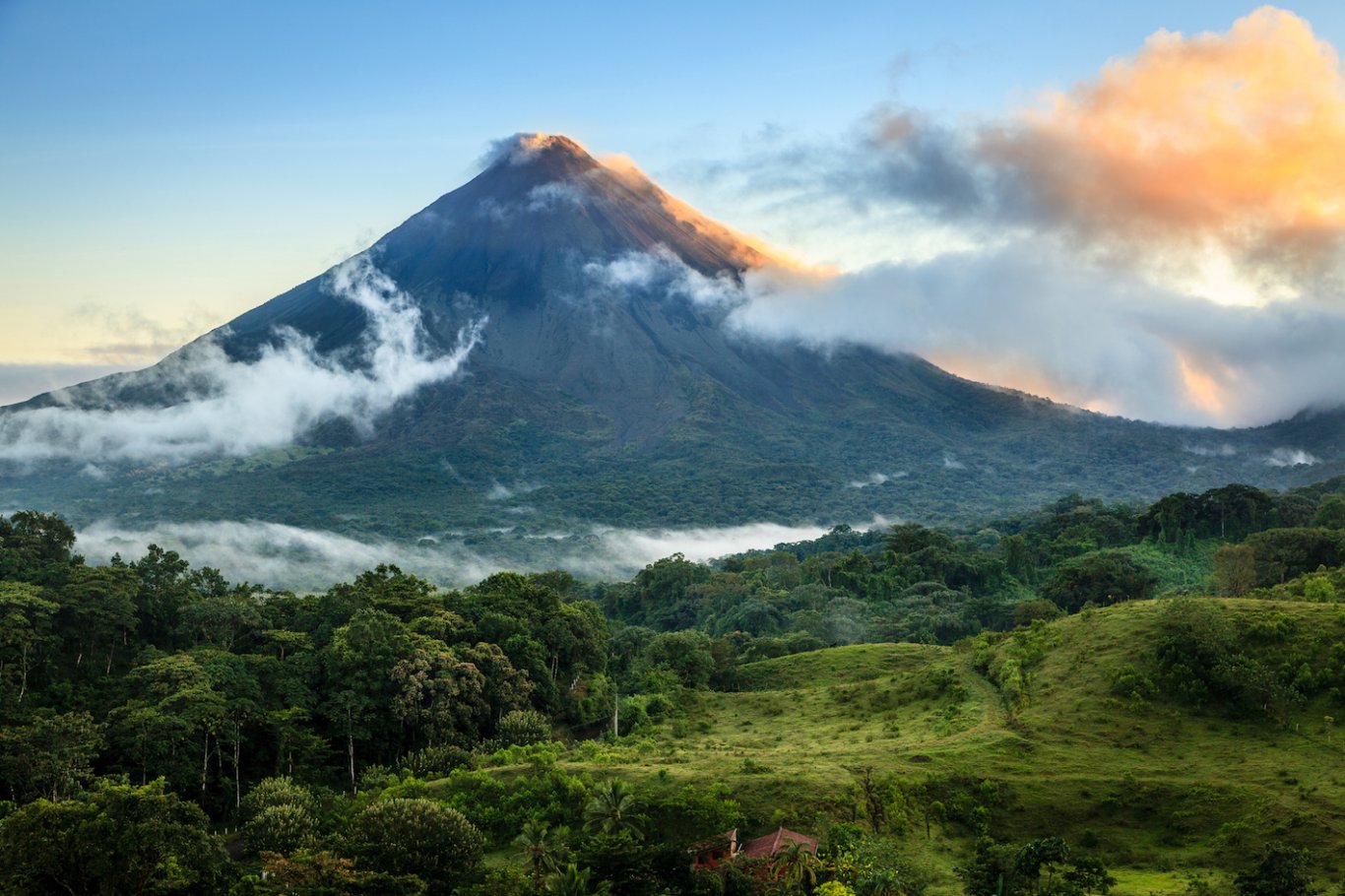 N0.6 COSTA RICA
Not only is Costa Rica one of the most biologically diverse places on earth, but it's also said that Costa Ricans live long, healthy lifestyles, which is why you will commonly hear the term Pura Vida (pure life). It's the most common phrase used in all kinds of context, so make sure you remember that. You can thank us later.
Prepare for your heart to melt (count this as your warning) from the wildlife that fills Costa Rica; from sloths (the ultimate spirit animal) to monkeys, ocelots to tapirs, you won't be short on getting your animal snaps for the 'gram here. Fuel your adrenaline on a zip line through the canopy cloud rainforest aka a real cloud 9, take on white water rafting in the adventure capital of La Fortuna and take a boat trip to witness the most unreal volcanic backdrop, do not fret the floor is not lava here. 2021 is hands down, your year to travel Costa Rica. Live that Pura Vida!

NO.5 CROATIA
Croatia, 2021's European hotspot, aka THE place to be. Whether you fancy sailing to the UNESCO world heritage site of Mljet National Park, seeing the stunning Plitvice waterfalls (an Instagrammers dream spot) or dancing the night away on the island of Pag. Get lost in the amazing history and culture of Croatia, visit the unreal island of Hvar or the town of Zadar, or explore the well-known city of Dubrovnik. Go on, give us your best Game of Thrones impression, we dare ya. A summer spent sailing the Adriatic coast or exploring this ultimate summer destination by land. Seeing the most incredible sunsets, snorkelling the clear blue ocean, becoming one with nature, delicious food and a few too many mojitos. Heck yeah, sounds unreal! Croatia is calling your name.

NO.4 SRI LANKA
Sri Lanka is full of nothing but herds of wild elephants, lush green jungles, mouth-watering food, and out of this world train journeys. So, in other words, we mean a DREAM destination. It's not surprising it's been increasingly popular with travellers in the past couple of years and has become a HOT destination to visit. It was even voted the world's No.1 island to travel to in 2019 - that says it all, hey. So whatcha waiting for, get yourself that 2021 ''CEO of my own life'' planner and plan plan plan (don't forget to sleep though).
The top things to do in Sri Lanka on your 2021 travels include going on a safari to spot herds of wild elephants, check out the famous Sigiriya Rock, hop on the most scenic train journey in Sri Lanka, going through the countryside of Nuwara Eliya, and testing your surf skills ridin' the waves on Unawatuna beach. Surfs up, beaches! Sri Lanka is waiting for you. If you want to carry on dreaming of Sri Lanka until we can finally visit again, then enjoy a TruStory of our Sri Lanka tour. Go on; you know you want to.

NO.3 INDONESIA
Bali and beyond, baby! So, it's no doubt that Indonesia has made it onto the list of top 7 destinations to travel in 2021 but let's be real, whenever you were to go, it would always live up to the hype. Crystal clear water, stunning beaches, amazing sunsets, lush greenery, it's easy to see why it is a popular destination. With over 17,000 islands in Indonesia, there is so much to SEA (couldn't help it). From the groovy beach clubs in Canggu (backpacker galore), trying your best at surfing the waves, making some friends at the monkey forest to checking out the incredible rice terraces in Ubud. Wait, it doesn't stop there, snorkelling with turtles in the Gili islands (a picture-perfect paradise), spectacular waterfalls, unreal viewpoints and of course, the must-see Komodo Dragons. The list is endless, if we're honest, which means you'll have to get that acai smoothie bowl & famous sunset swing pic and go see it for yourself! There's a reason Indonesia is one of our faves.

NO.2 THAILAND
When you think of backpacking in Asia, the first country that comes to your head is most likely Thailand. Well, that's no surprise because it's one of the most popular places to travel thanks to its buzzing cities, awe-inspiring temples, breath-taking islands, unreal countryside and fantastic culture that makes up this totally EPIC country. These are just a few of the highlights in Thailand that you cannot miss, such as caring for elephants in a sanctuary in Chiang Mai, test your circus skills in the funky town of Pai. Or party the night away with one (or 2, or 3) buckets at the famous Full Moon Party in Koh Phangan, and island-hop around the unreal west coast islands. Thailand really does have something for everyone, and one trip probably won't be enough! Check out our life-changing travel tours in Thailand! Pad Thai overload, pending.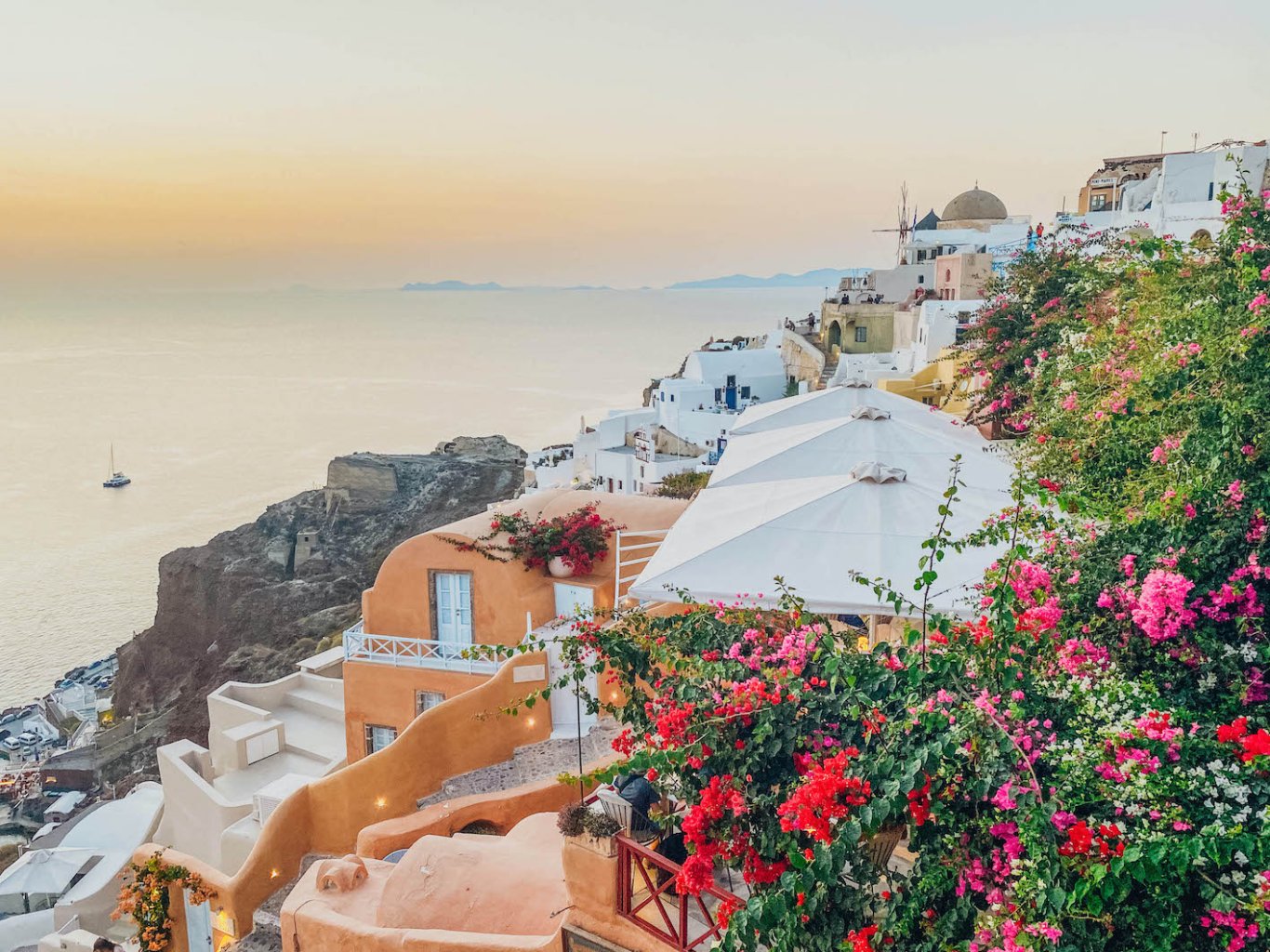 NO.1 GREECE
Greece, a destination of absolute dreams. Clear blue water, pristine beaches, unreal food (Halloumi & pitta galore), amazing culture & history. What more could you want? Greece has something for everyone.. But we're sure that's no surprise. We did say destination of dreams after all. Countless hotspots and hidden gems to be seen, you can spend your days visiting ancient Athens, party away on different islands such as Mykonos or Ios, get yo' snorkelling or kayaking on and explore the crystal clear ocean. Enjoy the views on offer when sailing the islands or soak up the sun, cocktail in hand, on the gorgeous beaches. Maybe followed by a €3 gyro or two.. If you haven't tried one, then you know what to do. An Instagrammers dream, pure bliss and just an all-round 10 out of bloody 10. So, meet you there, beaches!
There ya have the complete list of our top destinations to visit in 2021. Come and have a chat to us on our live website chat if you have any questions or just fancy showing us your epic 2021 bucket list. You know what to do.
Big Love and see you in paradise, TruFam.
Don't Quit Your Daydream.