Koh Phangan, the island known for the full moon party and it's beach parties in general as well as being a major travel hub for backpackers which is why we go there on our Thailand trips. We all love a hidden gem and if you don't know of any in Koh Phangan then you are about to get know! You can thank us later. So read on for a few these hidden gems and our recommendations of the top 8 things to do around Koh Phangan...

NO.1 THE CHALLENGE
Most of us know about the TV show - Total Wipeout. But do you think you are ready for Thailand's very own 'The Challenge Koh Phangan'. The legendary course sees you navigate a variety of obstacles from rope swings, to monkey bars and of course the famous big red balls. Feeling confident? So give it your best (and we mean best, no slackers) and beat the clock to earn yourself a moment of fame on the Phangan Wipeout leader board. We promise we will try our absolute hardest not to laugh if you fall (sorry not sorry if we do). You go, Glen Coco!
Once you complete the course, maybe with a few bruises but nothing us TruFam can't handle, it's time for a well deserved happy hour baby, every day from 4 pm-6 pm! Before heading back to the beach to watch the sunset, 10/10 day!
*Note: We head here on our Southern Thailand trips, and the activities are all included, WINNING!*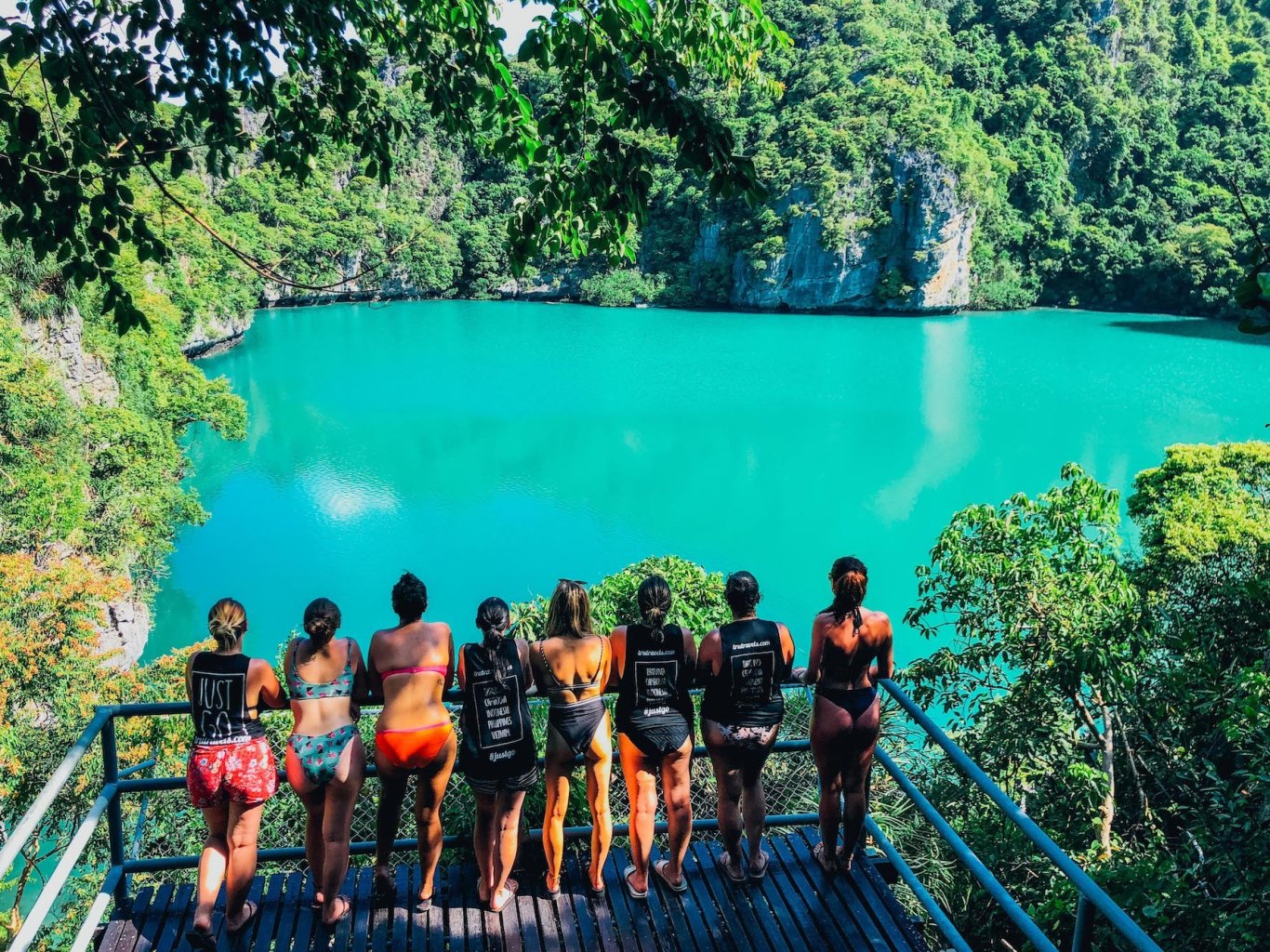 NO.2 MU KO ANG THONG NATIONAL MARINE PARK
Only a cheeky boat ride from Koh Phangan, camping in this beautiful national park is another one of the top things to do around Koh Phangan, trust. Use these remote and secluded islands as a base for snorkelling through the 42 pristine marine preservation areas surrounding them. Phenomenal scenes. Then, hike up to over 500 metres above sea level on Koh Wua Talab Island - more commonly referred to as Sleeping Cow island, which sleeping Is what we'll want to do after we hike. So worth it though, we pinky promise. The last one to get to the top has to buy a round of beers! Go Go Go!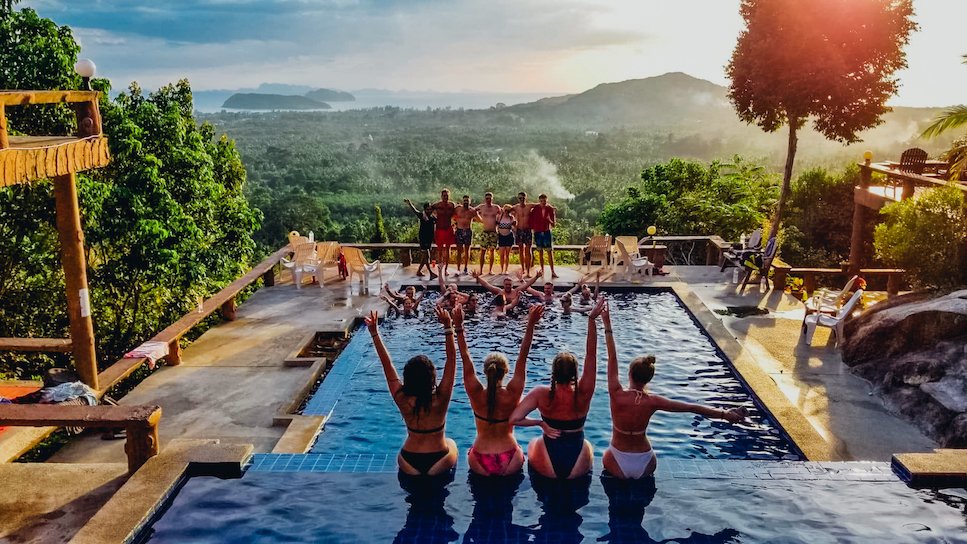 NO.3 SUNSET BAR CRAWL
Imagine a collection of thatched-roof bungalows just off the beach; Golden Rock is an isolated haven. Dreamy scenes. Watch the sun go down over the expansive beach in this prime sunset spot, make sure you get yo' photos for the 'gram. Ya know to make all your friends and fam jealous. We give you permission *wink wink*.
Once you've had a tipple at Golden Rock, clamber up steps on the side of a mountain to reach the infamous Amsterdam Bar - one of the most rewarding things to do around Koh Phangan cos we don't do average. Sip cocktails while you enjoy the sun setting over the Gulf of Thailand, this really IS the life.
If you can't get enough of the chilled vibes, round off your bar crawl with a dip in Bluerama's infinity pool, gotta end it on a high ya feel.
NO.4 CHASE WATERFALLS
Another national park gem, don't say we don't spoil you. The Than Sadet waterfall is the best-known waterfall in Koh Phangan. It's also one of the most majestic in Thailand. Yeah, we said it. With royal King Rama V leaving an inscription on the rocks back in the 19th century, sheesh that's a long time ago. So don't let the rainy season put you off as you will get to see stunning beauties like this waterfall. *cue Waterfalls by TLC*
If you are looking to go on an adventure into the island, visiting Than Sadet is a definite must! SO what are you waiting for? Get yourself to those magical falls.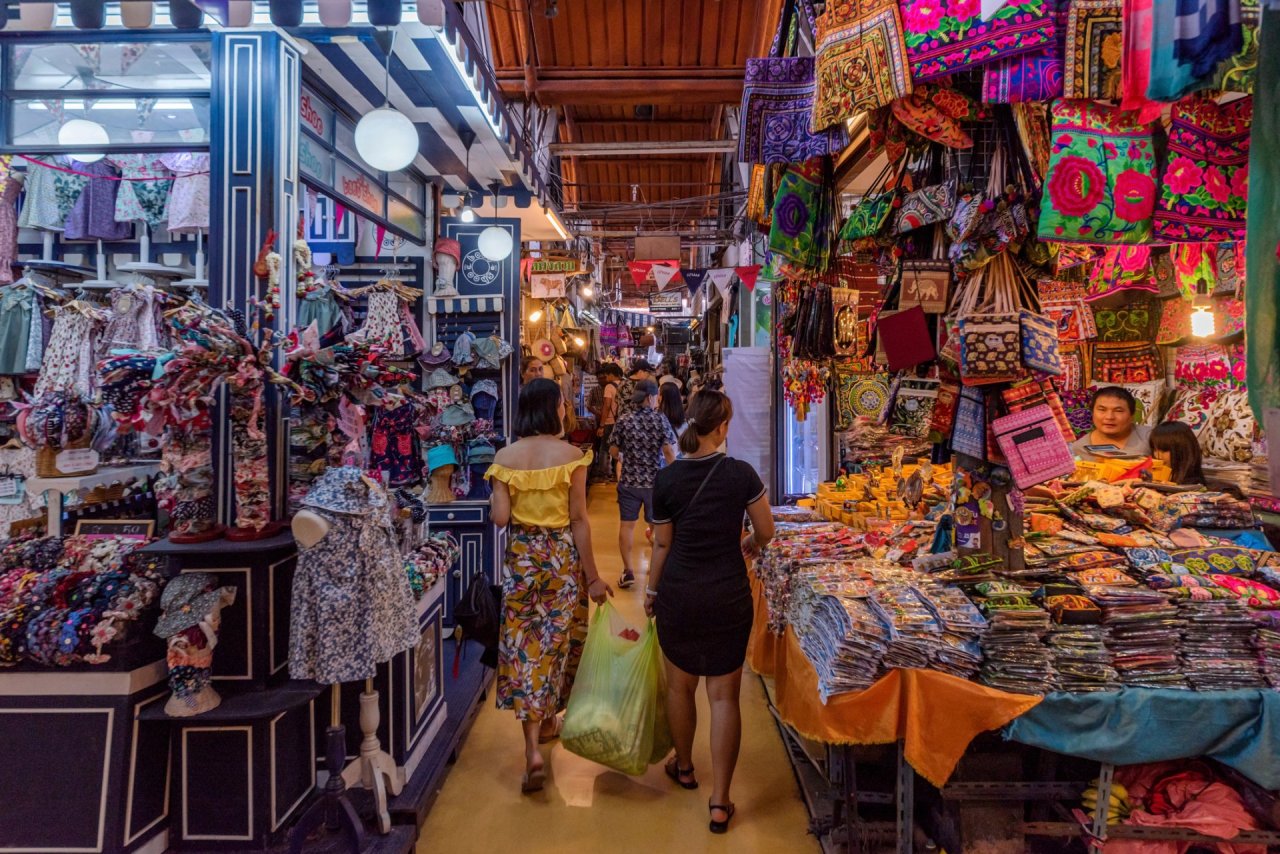 NO.5 FOODIE HEAVEN
If you are a foodie and especially a big lover of Thai food, the Thong Sala Night market is THE place for you. One order of pad Thai coming UP. Unless you want two then, you do you boo, this is a no-judgment zone. Smack bang in the middle of the island tucked up next to a large 7 Eleven. The market may look run down, but we assure it will not disappoint your taste buds and will get them tingling from the first bite. For just 50 baht you can get yourself a meaty or veggie curry or a perfect Pad Thai. The BBQ's also give off an array of delicacies, from a whole squid to skewered sweet chilli chicken. There is so much to choose from, so pick wisely or just try it all, YOLO. 10/10 from us.
NO.6 BOTTLE BEACH
Hold tight, a TruExclusive coming through. Bottle beach is what dreams are made of. A secluded, beautiful beach that you can only get to by boat or by 4x4. So yeah, it's basically paradise. Beach bungalows right by the sea, literally metres away from the ocean. How DREAMY. Most people who visit bottle beach only go for the day or for lunch while on a boat trip, but we think when at bottle beach, staying overnight is a MUST and what better way to get the real experience than seeing the sunset and rise over this spectacular beach. Spend your time here playing volleyball and maybe getting a tad too competitive, lounging on the beach catching that tan, snorkelling in the crystal clear blue ocean or hiking to a magical viewpoint. In the evening, enjoy cocktails and dinner around the fire followed by a private fire show! Yup yup, you heard correct. We told you it's what dreams are made of. Soo.. meet you there?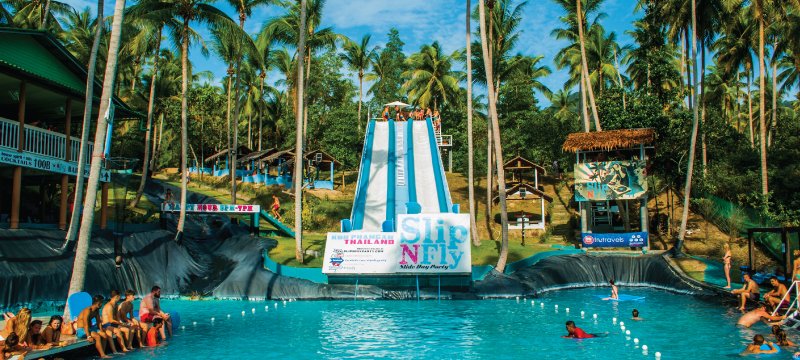 NO.7 SLIP N FLY
Callin'' all adrenaline junkies...the 'Slip N Fly' on Koh Phangan is one of the perfect things to do at the island if you're looking to get your heart racing! The 'Daddy' slide will launch you over 6 metres into the air, and the 'Mummy' slide swoops you over 5 metres across the pool. The slides are safe, and lifeguards will be on watch to make sure you are having a splashing time! *PS you might get a wedgie but hey, it happens, the slides are fast*
The park not only has slides but is accompanied by a DJ booth, restaurants & bars — the perfect place to unwind with an ice-cold Chang beer after your epic leap or to get your drink on and enjoy a few cocktails by the pool, watching people, literally, slip n fly! Cheers!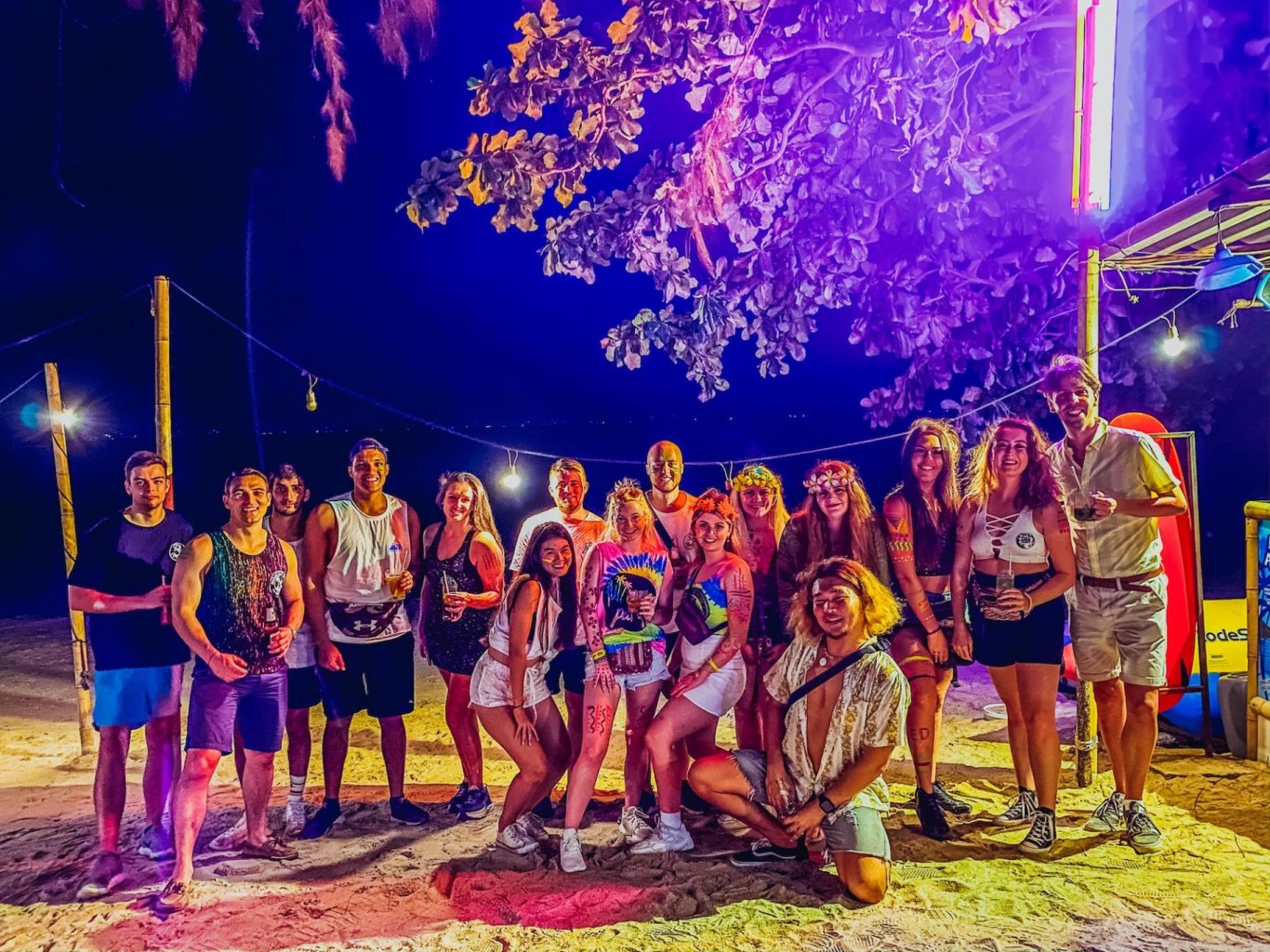 And of course, there is always the epic and famous Full Moon Party which you cannot go to Koh Phangan and not experience. So make sure that's on your list, if it isn't already, it is a MUST. But if the Full Moon Party isn't your scene, then the majority of our Thailand tours end in Koh Phangan, where we stay at the amazing Tiki Beach Resort. These suggestions are a great way to round off your time in this incredible part of the world!
For further travel tips, check out our socials and come have a chat with the TruCrew on info@trutravels.com or our live web chat to plan your epic adventure and join the TruFam. You know you want to!
Update: Unfortunately since this blog was written, The Challenge and Slip N Fly have closed and no longer operate. Not to worry though, theres still plenty of cool stuff to do in Koh Phangan which has in more recent years become a bit of an expat and digital nomad hotspot meaning the number of good cafe's, restaurants, bars and thigs to do keeps increasing.
Until next time.
Don't Quit Your Daydream