CAN I TRAVEL TO COSTA RICA?
So this is what we know about getting into Costa Rica right now...
Updated September 20th, 2021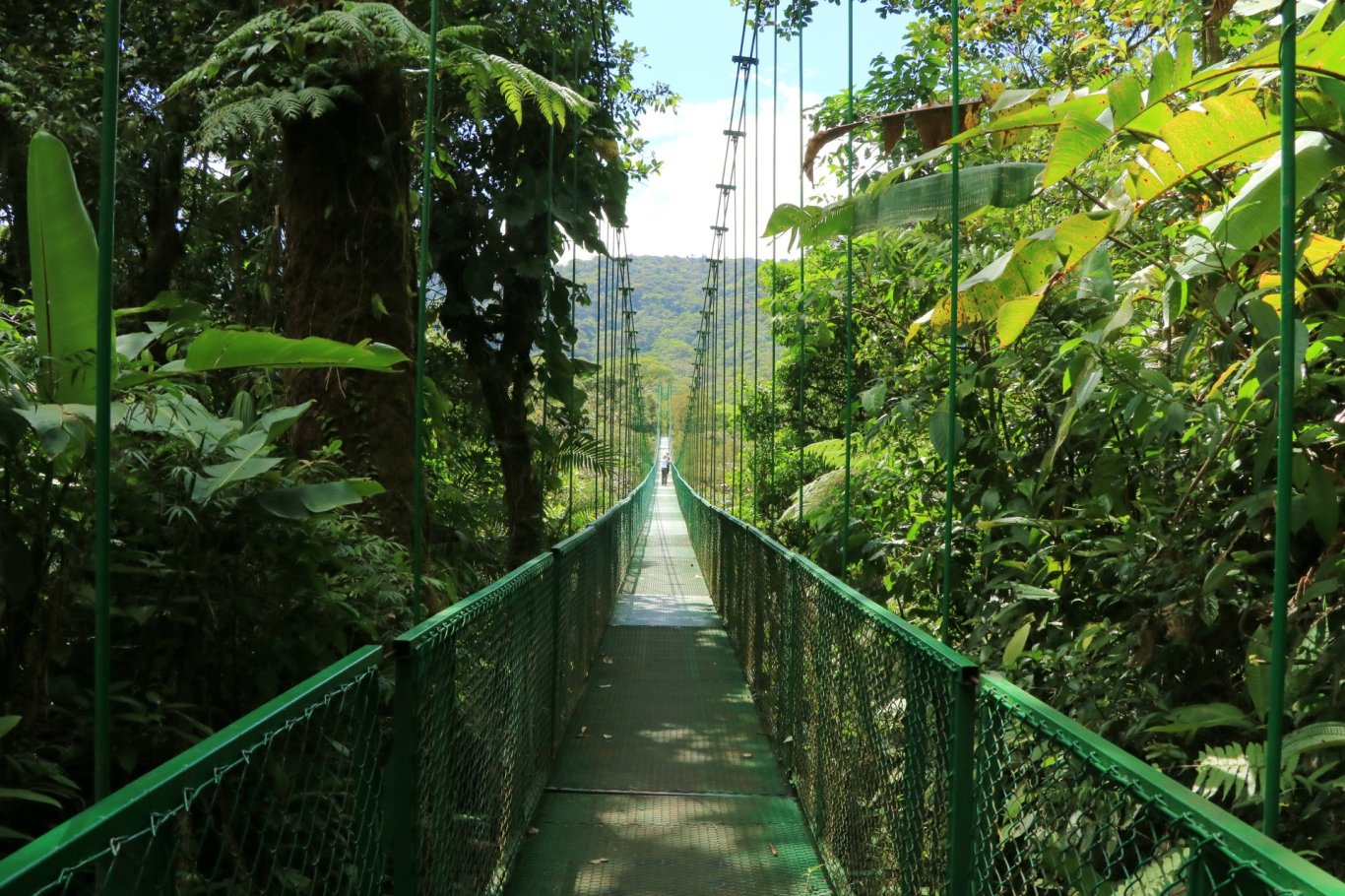 What the Costa Rican Government Says:
As of November 1st, 2020 all countries are welcome to visit Costa Rica by air as long as they meet their countries visa and COVID entry requirements! No quarantine or proof of a negative COVID test is required - all you need to be is complete this electronic form within 48 hours of boarding your flight. You will also need proof of holding health insurance that covers you for COVID up to $50,000 but assuming you have that, Costa Rica is welcoming you back with open arms! Pura Vida, amigoooo!
What the UK Government Says:
The UK Government have recently updated International travel restrictions and we for one and down for it! International travel is back on! This will be split into 2 sections for those than are double vaccinated - Ok to travel and do not travel, simple right? Also, if double vaccinated, from the end of October you will no longer require a test to return to the UK and a PCR on day 2 will be replaced with a much cheaper lateral flow test. Great news for travel right? Obviously you'll need to check the country's entry requirements and their conditions for entry but Costa Rica is currently on the UK's NOT OK to travel list.
Check here for more information regarding travel to Costa Rica.
Check for more information from the UK Government here
What the U.S Government Says:
Costa Rica is allowing U.S citizens from all states to enter Costa Rica via flights departing from the United States. However, the U.S government advises reconsidering any travel to Costa Rica while quarantine rules vary in each state upon arrival back in the U.S. You can check for more information on travelling to Costa Rica here.
Our Verdict:
Even though the UK government still advises against any and all non-essential travel to Costa Rica, Costa Rica itself is one of the first countries in the world to declare itself back open for business as of Nov 1s 2020t! In short, this is huge news! If you do go, make sure your travel insurance covers you. For insurance that covers travellers where most other providers don't, check out Battle Face Insurance.
WHEN IS THE BEST TIME TO VISIT COSTA RICA?
The best time to visit Costa Rica is between December and April on the pacific coast, when it is the driest and brightest (gimme sunshine) and for the Caribbean coast between March and September. Costa Rica has a green season from May to June or in November, where you catch the seasons in transition, ooh la la! As Costa Rica is a tropical country, it's best to prepare for rain whenever you go, so make sure to pack that rain poncho, it's the rain that makes Costa Rica the green paradise as we know it! Here's another fun fact (we know we know, we're spoiling you), the northern pacific coast of Costa Rica receives the lowest year-round rainfall out of the whole country!

PURA VIDA IN COSTA RICA
Costa Rica is full of gorgeous sights to see, luscious greenery and coasts to explore but with so much choice, we thought we could give you some inspiration for that travel bucket list. Safe to say you'll definitely be at one with nature in Costa Rica!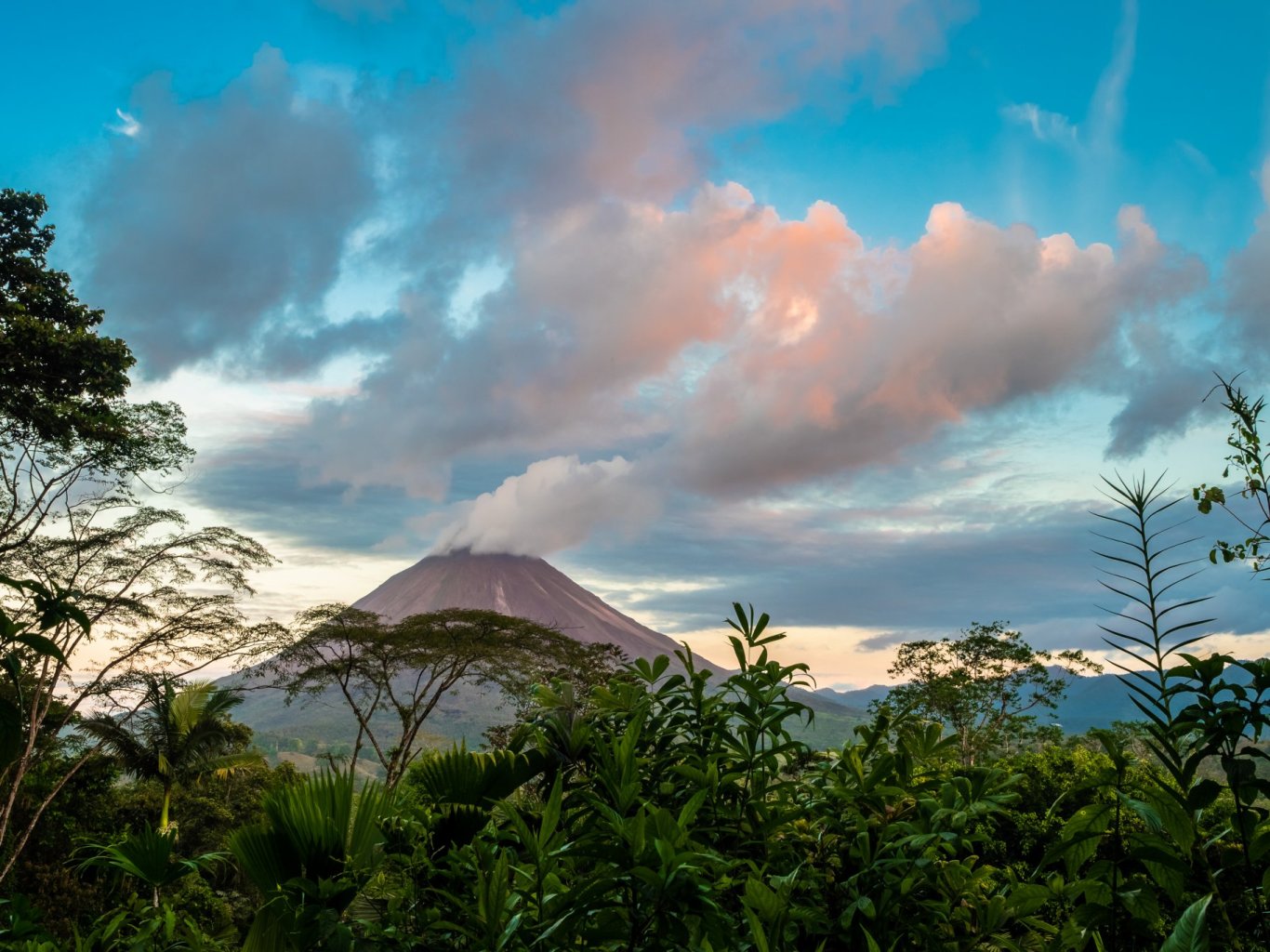 Monteverde & Night Safari - If you're like most of us and have always wanted to see a volcano in real life, then this one is for you! Monteverde is home to Arenal volcano, which you will get a stunning view of from a boat trip across the lake, you will lava the view (pun very much intended)! While in Monteverde, you'll be checking out some of the unreal wildlife Costa Rica has to offer. From frogs to snakes, armadillos to sloths, although for any of you friends fans, it won't be the holiday armadillo, unfortunately. You'll see it all on this night safari; it's not one to be missed.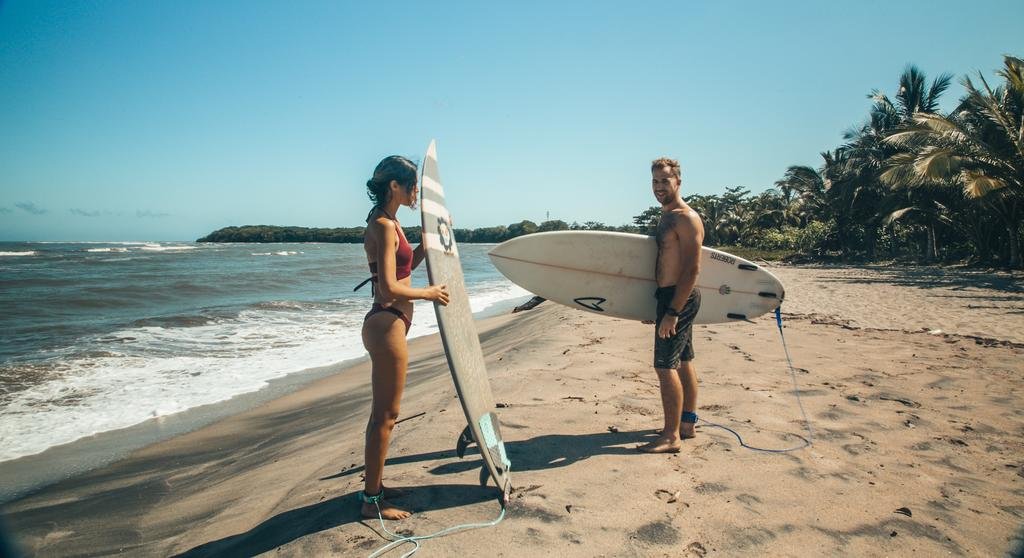 Surfing - Surfs up, beaches! If you fancy hitting up those waves and trying out some moves, or even just giving it a go for the first time, Santa Teresa beach has the perfect waves for beginners and to surf in general! After showing off your surfing moves, you can relax on the beach with a beer (or cocktail) in hand, soak up the sun and incredible view! So grab yo' surfboards and ride those waves!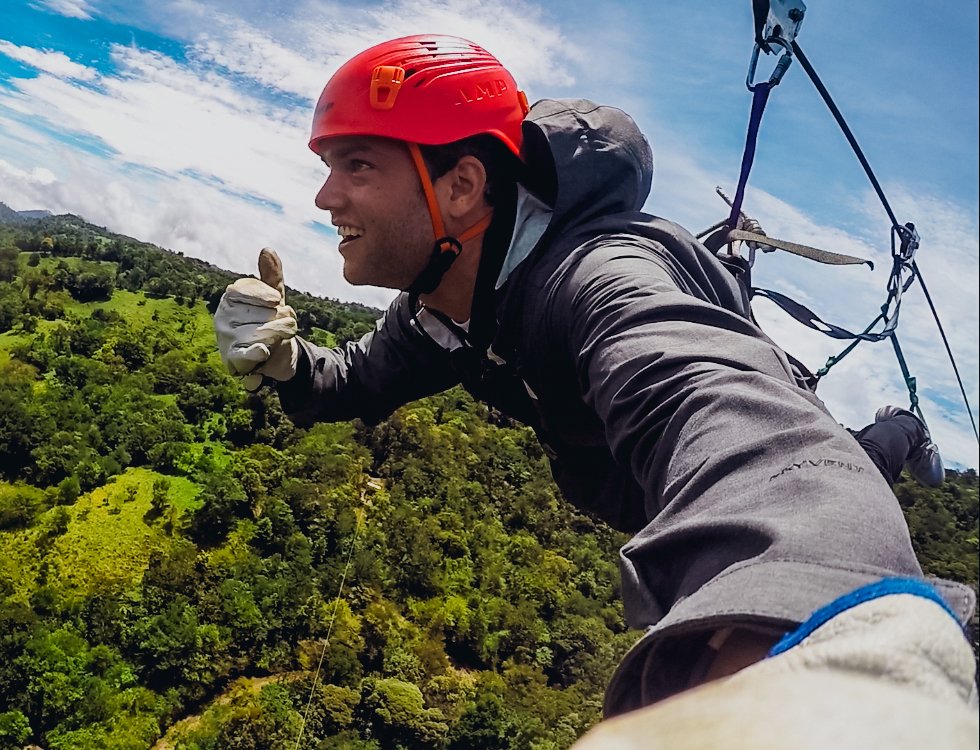 Ziplining & cloud forest - Head in the clouds? Walking on cloud nine? Welcome to the cloud forest! You'll be zipping through (most literally) Monteverdes canopy of the forest, with the most breathtaking views which all makes for an unforgettable experience. Adrenaline junkies assemble!!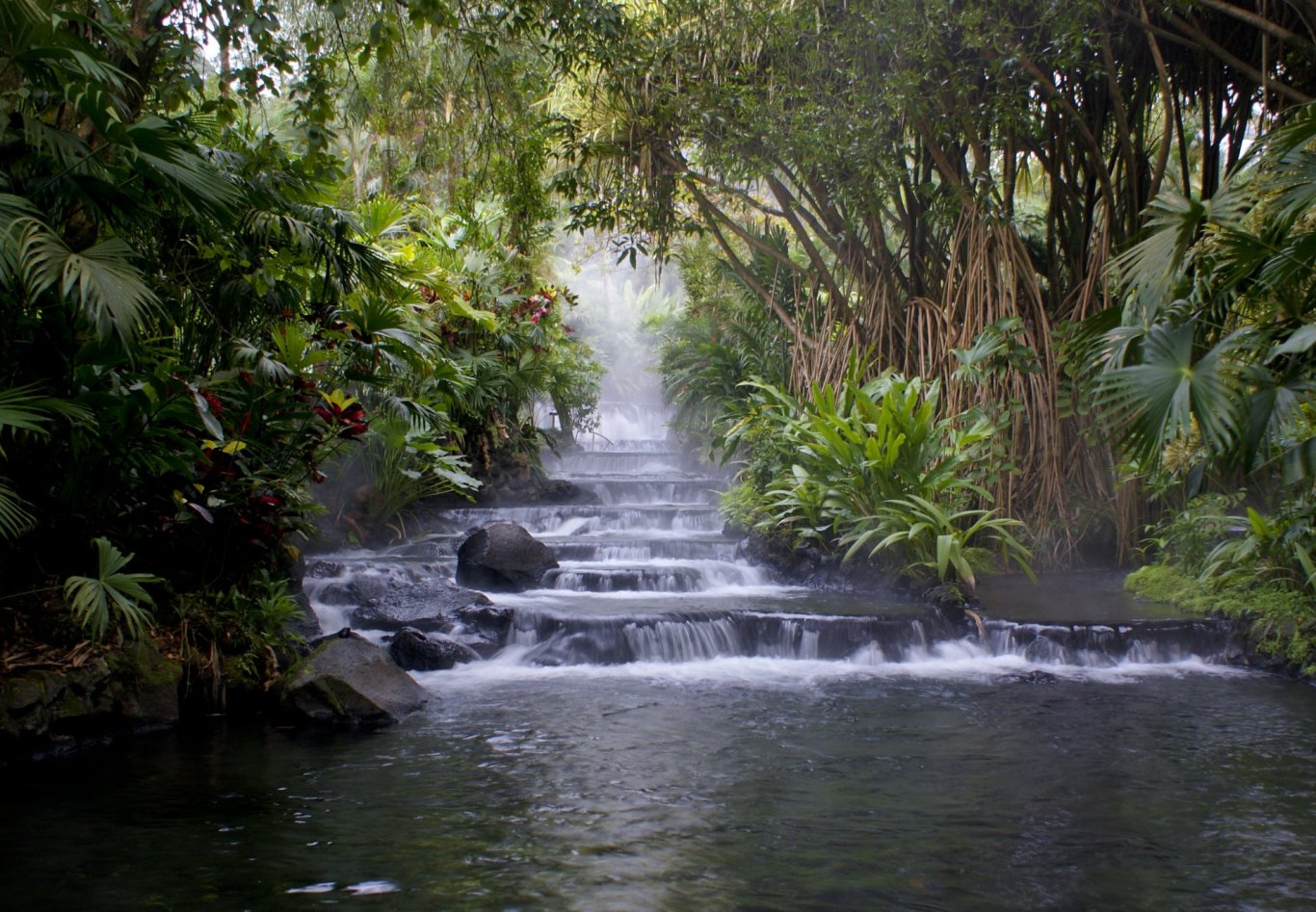 Hot Springs - It's getting hot in here, sooo...go to the swim-up bar, duh! Did someone say hot springs? These hot springs in La Fortuna are a MUST see. Imagine volcanic hot springs with waterslides, swim-up bars, waterfalls and more. Sounds dreamy, right? Spend your time here soaking in the water, laying on a sun-bed taking in the unreal scenes or sitting close to the swim-up bar, with a drink in hand (that's where you'll find us)! Whatever you do at the hot springs, your choice, just make sure it's on your list when travelling to Costa Rica!
So the takeaway point, although travel is so up in the air right now (pun not intended, but we're here for it), the main thing is to not stop planning and dreaming about your next adventure, wherever and whenever that may be (sooner rather than later please)! Costa Rica is an amazing place to visit, with so much to do and see, it will not disappoint!
As always, TruFam
Don't Quit Your Daydream