Checking out the street food is an absolute must when visiting Thailand. You'll also want to visit many of the several incredible restaurants with an epic view. With so many mouth-watering options, it can be difficult to pick the perfect Thai dish. This list of top Thai Food picks ensures you'll order up a delicious experience.
#1. THE CLASSIC "PAD THAI"
You haven't had Pad Thai until you've had it in Bangkok. You can find food stalls all over making it fresh and ready to enjoy and it costs next to nothing which makes it even better!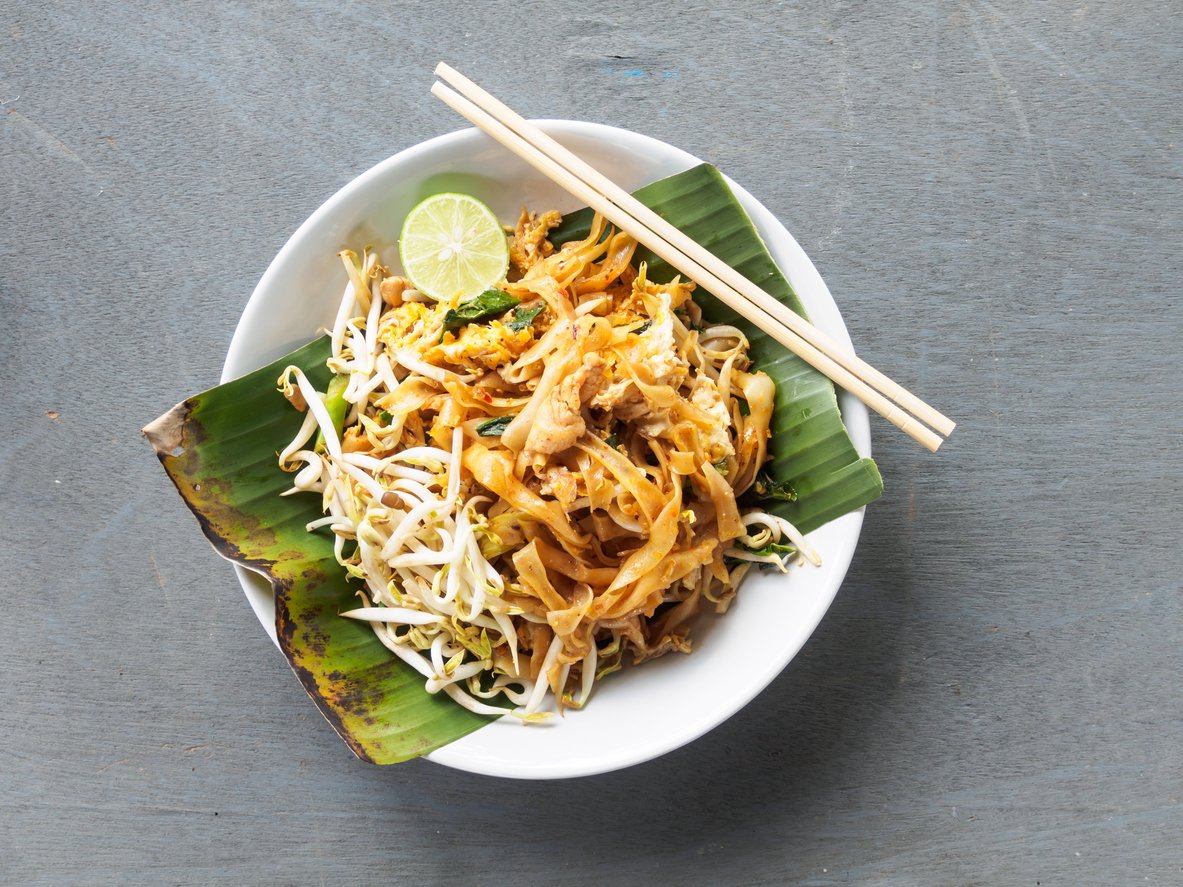 #2. TOM YUM GOONG SOUP
If you like a little kick, you'll love this soup. A spicy broth based soup with lemongrass, kaffir lime leaves, galangal and spicy thai chilies, it will quickly become one of your go-to meals. One of the most popular ways to eat this soup is with Shrimp (Goong in Thai.)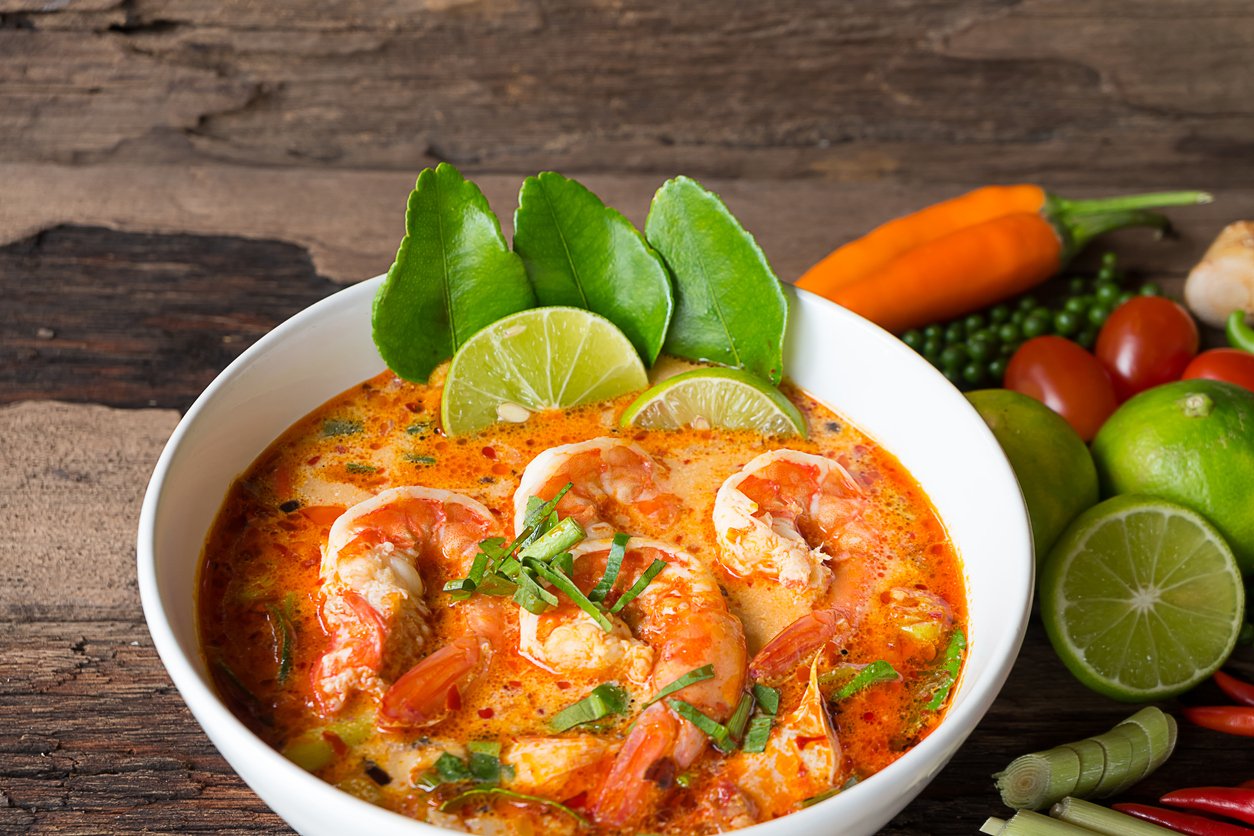 #3. KHAO SOI (NORTHERN)
If you're heading up North, Khao Soi is a dish you won't want to miss. This coconut milk and curry based soup contains delicious rice noodles and is famous in Chiang Mai. Check out some of the more local restaurants for the true khao soi experience.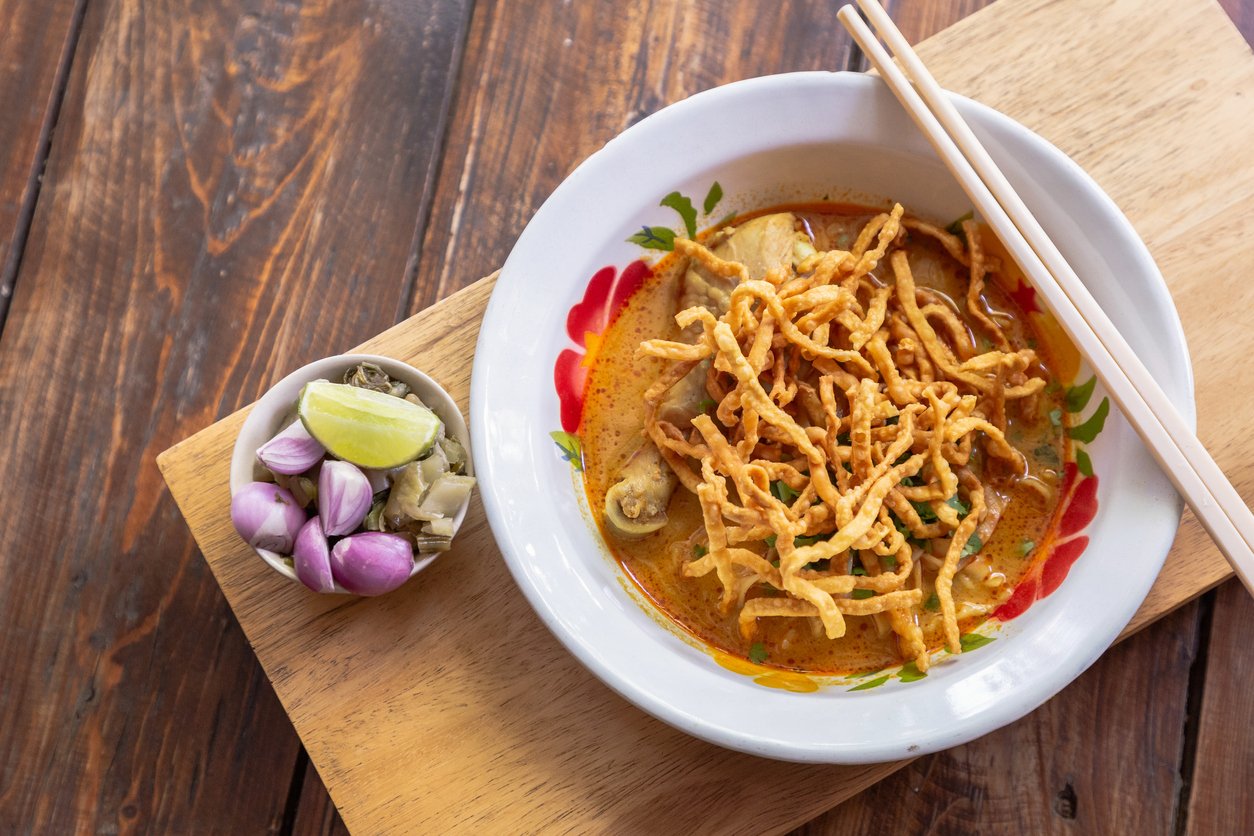 #4. SOM TAM (GREEN PAPAYA SALAD)
This isn't just a normal salad, it's a combination of a million delicious flavors all mixed together in a clay mortar. It is sweet, sour, salty, and, if you're up to it, spicy. It is common all over Thailand so you won't have any trouble finding a place to try it out.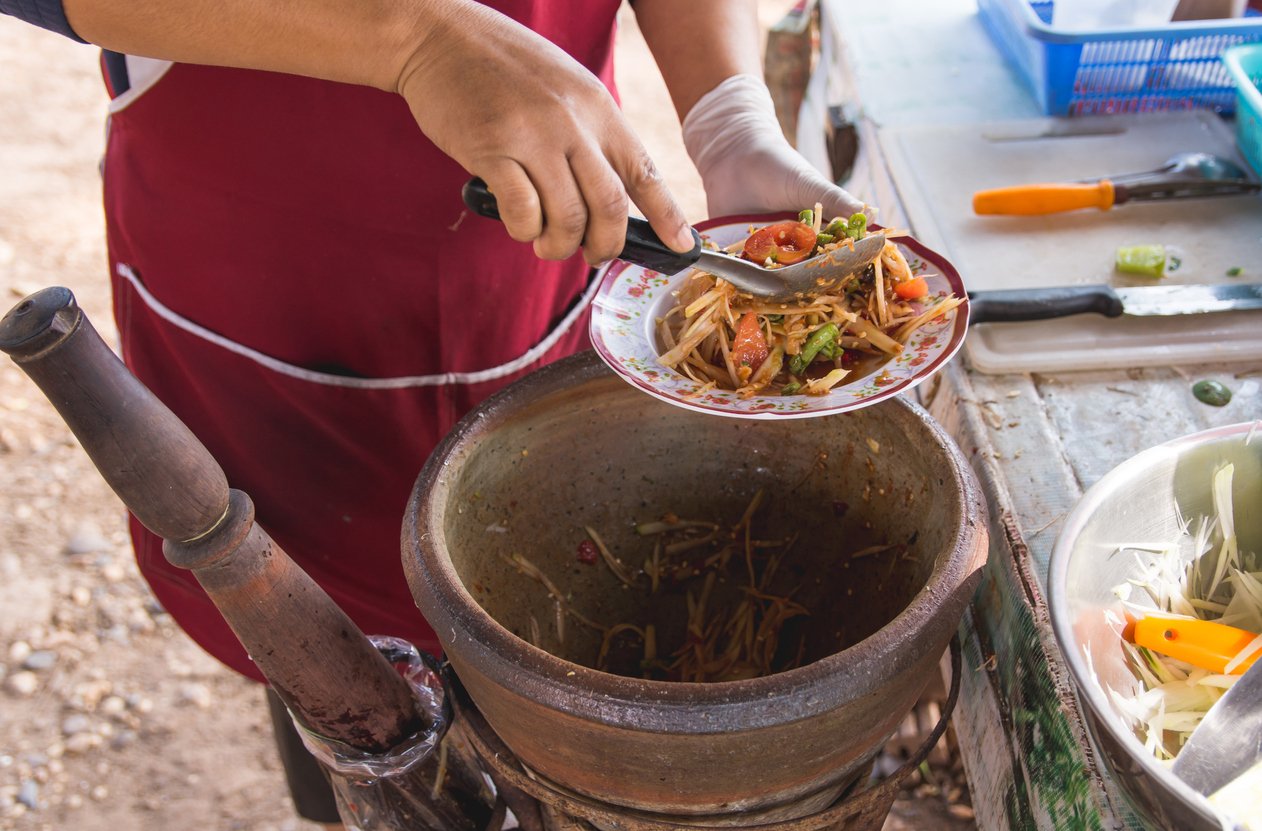 #5. MASSAMAN CURRY
This is the perfect curry if you're not quite ready to jump into the thai spice level but still want all the local thai flavors. Like most curries, the base is coconut milk and curry paste but what makes it different is it's mild flavors and added potatoes.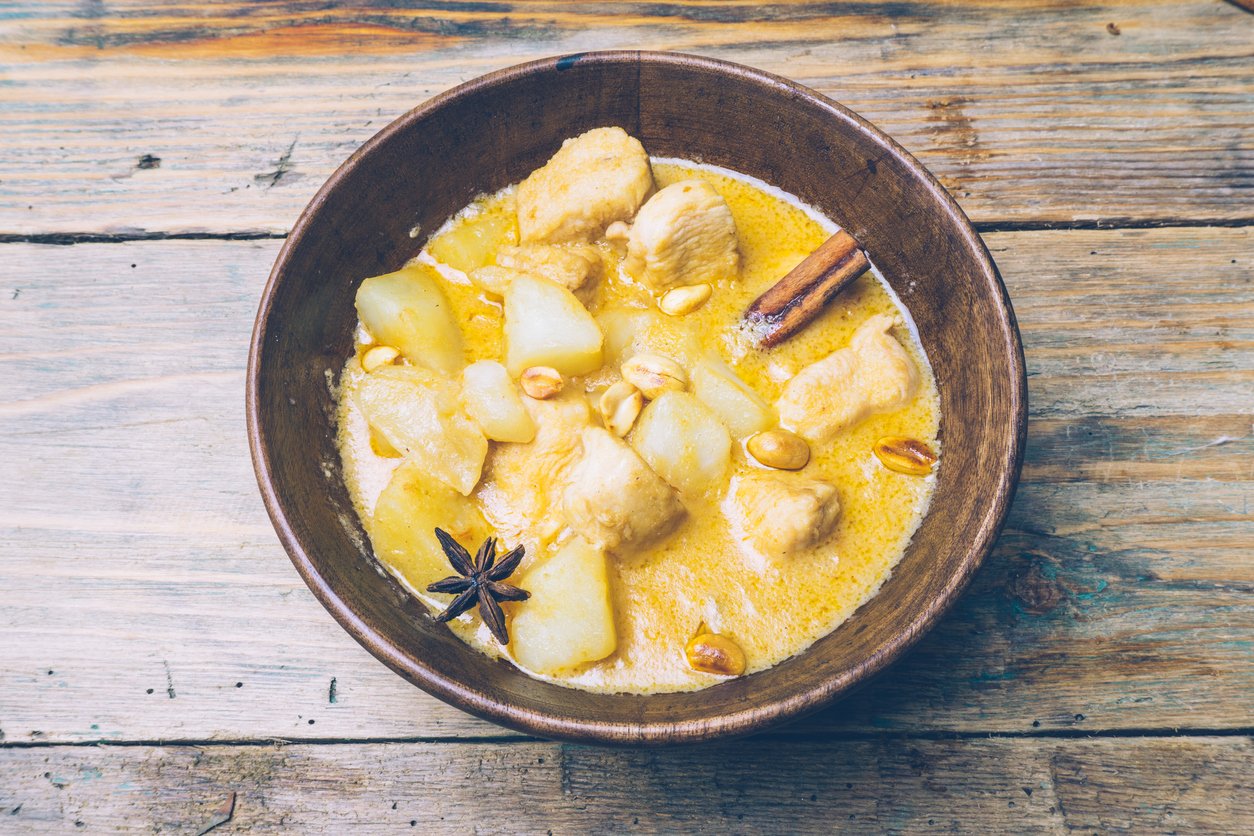 #6. MANGO STICKY RICE
This is the number one dessert in Thailand for a reason. It is made of sticky rice, mango, and a sweet coconut milk sauce.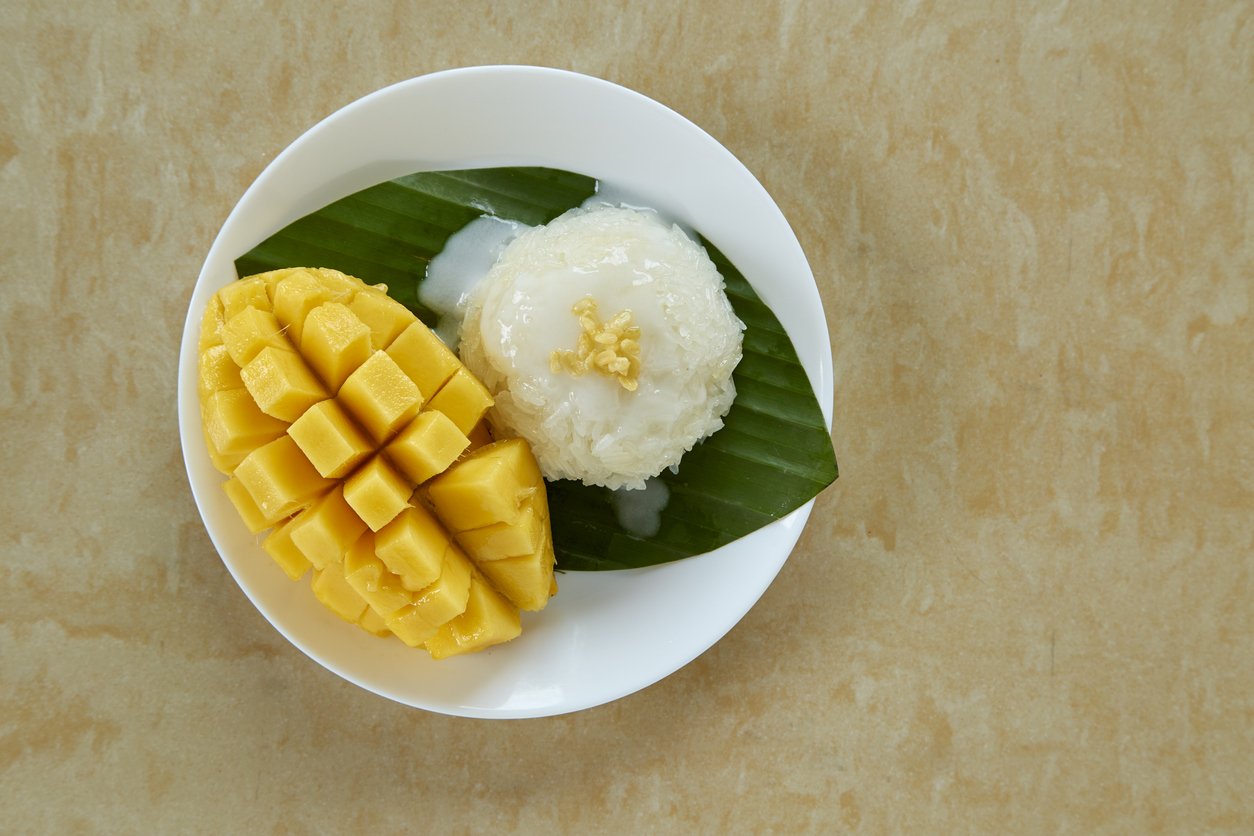 So if you any of you are heading out to Thailand anytime soon, whether it be on one of our tours or on your own adventure, make sure to try at least one of these epic dishes!
#JUSTGO