The Balinese new year, also known as Nyepi, is not celebrated as we might celebrate it back home. It's known as Silent Day, which means yup, you guessed it, a day of total silence! It falls on the first full moon of March according to the Balinese Saka calendar, and this year it falls on March 7th.
In the days leading up to it, the Balinese locals will make huge paper mâché statues of the ugly Ogoh-Ogoh, to symbolise the evil spirits and parade them around the streets. The night before the Balinese New Year, they will have ceremonies at their family temples followed by some traditional rituals. They will then bang pots and pans, light bamboo torches, let off fire crackers and even set fire to these statues in an effort to banish these evil spirits from the island.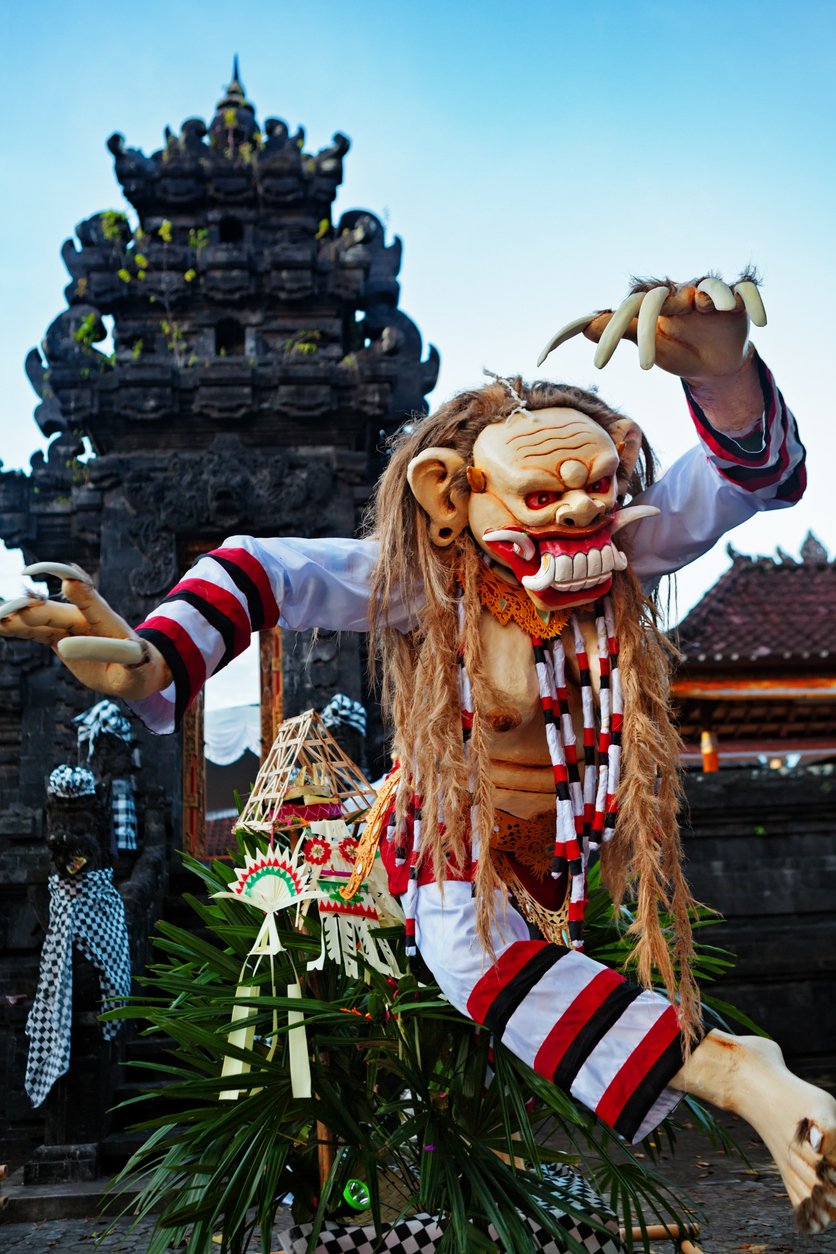 On Nyepi day itself, the Balinese Hindu's impose four prohibitions on both the locals and also tourists. This means no fire or light can be used (amati geni), no travelling outside homes or hotels (amati lelunganan), no activities (amati karya) and no entertainment (amati lelanguan). It's a day of complete silence, with only local security parading the streets to make sure everyone is abiding by these rules!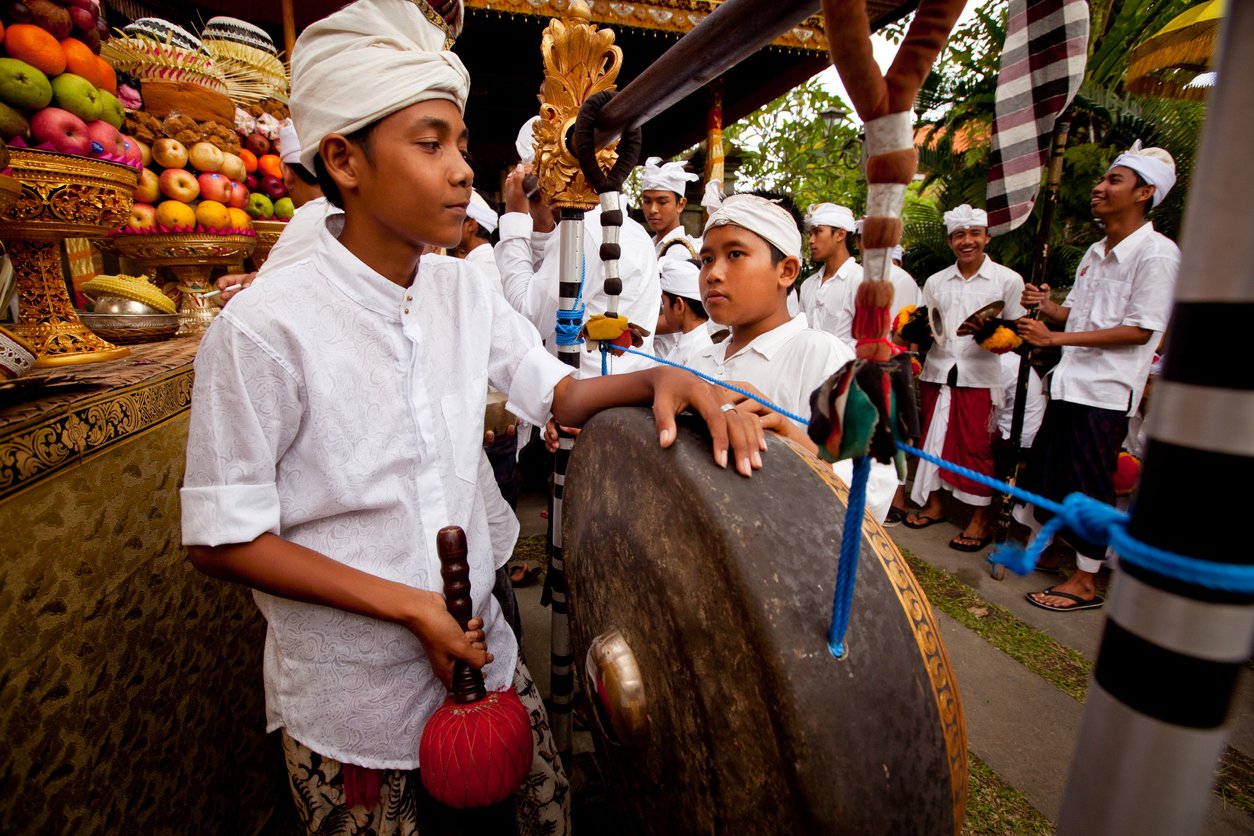 (People performing Melasti Ritual before Nyepi Day)
It's considered a time for reflection and contemplation, a way to cut down on pollution and energy use, a break from the hustle and bustle, but also a way to bask in the stars and the new moon in all their beauty. It's one of the many weird and wonderful traditions that makes Bali so unique!!