Introducing you to our awesome team of Tru legends who make all our Bali/Indonesia trips as epic as they can be! Some of you may be coming out on tour with us soon or some of you may be in the process of planning your next big adventure, so we thought you may like to meet some of the crew who can tell you a little bit about themselves, how they got to where they are today and why they love what they do!
'DADDY' DREW - OPERATIONS MANAGER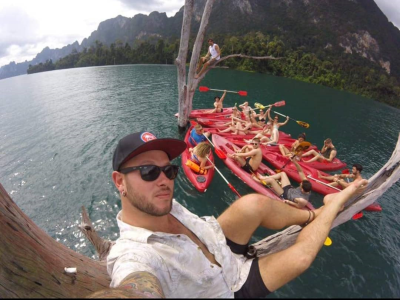 Hey guys! I'm Drew from Ottawa, Canada. My love for travel started at an early age! I was lucky enough to have a very adventurous family, travelling as much and as often as we could. When I was 19 I joined a rock band and started touring all across Canada and proceeded to tour all across the U.S. playing in 47 of the 50 states!
After music, I spent 10 years in the cooking industry ending up as the Head Chef of a great little Gastro Pub in downtown Toronto. Unfortunately this didn't leave much time to travel and explore new countries.
In 2015 I decided it was time to move on to the next adventure. I bought a backpack and a 1 way ticket to Germany! I travelled through Europe, stopping to work a season in Ios Greece, before continuing all the way east to Japan and eventually finding myself in Koh Phangan Thailand. This is where I was introduced to TruTravels! I spent my first year running incredible groups all around Thailand. Now, over 3 years later, I'm proud to be part of the TruFam and call Bali home! Definitely beats the snow and -25 winters!
'UNCLE' OLI - OPERATIONS MANAGER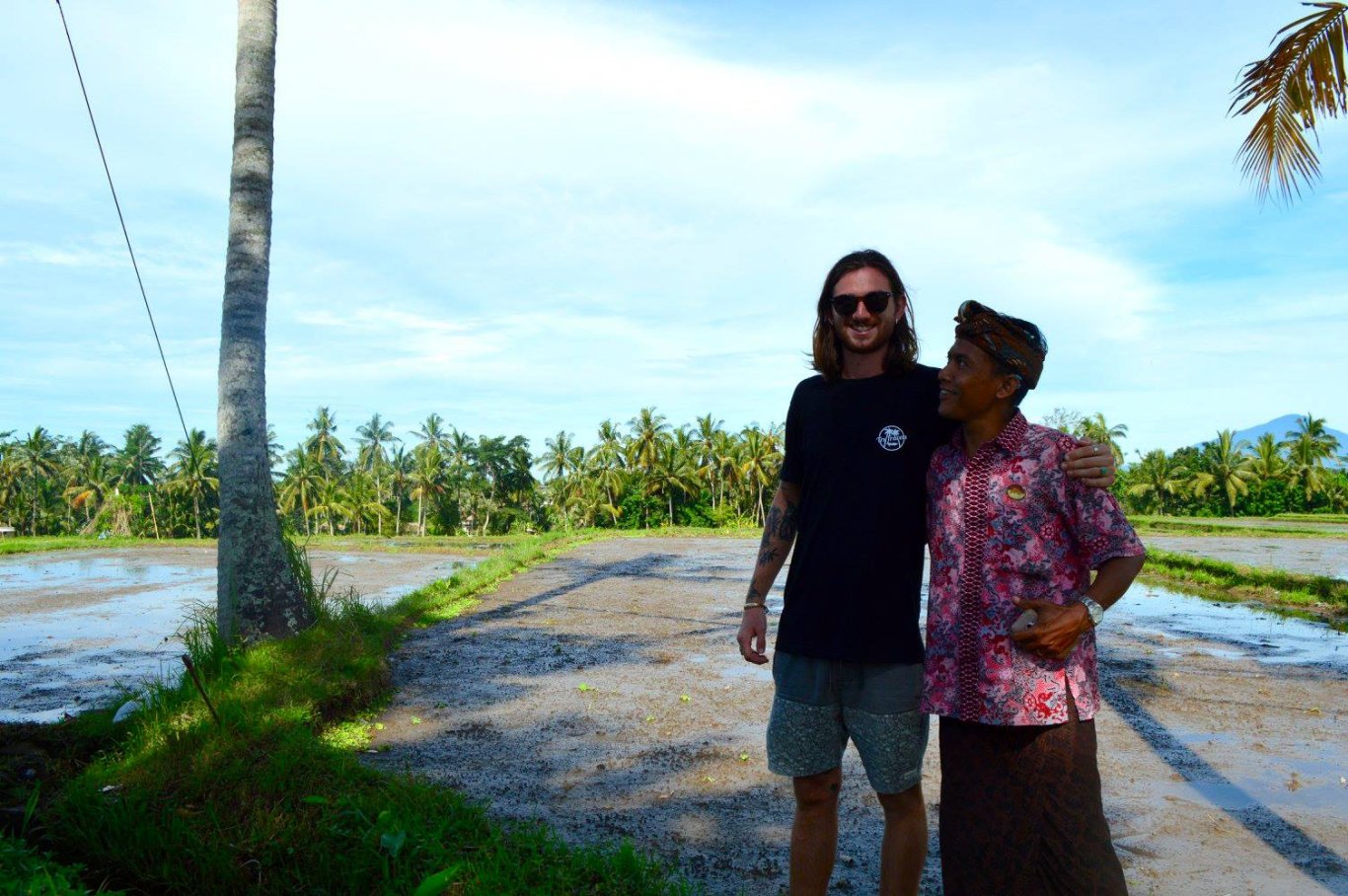 Born and bred from Essex. First real travel experience, left home when I was 18, went off to west coast Canada for the winter season to snowboard. With an open mind, a one way ticket and 3 nights in a hostel, I was willing to gain from everything that I would encounter from this trip.
Best thing about living in Bali: Balinese Hinduism & the local mindset on life!! Burning fragrant incense as part of their daily offerings adds to the already charismatic & natural aura the island offers .
Also having many varied and world class surf breaks to play with on my door step is pretty unreal too.
Best memory as a guide, the 1st Komodo Island Hopper trip we ran which i was lucky enough to be apart of. Visiting, appreciating and discovering that part of Indonesia where much of it is still untouched raw communities and nature. Specifically snorkeling with Manta rays, these curious gentle giants who would swim up to within an arms length then dance off into the currents, is a memory i was reminisce about for years to come.
'BAD GAL' RIRI - TRU EXPERT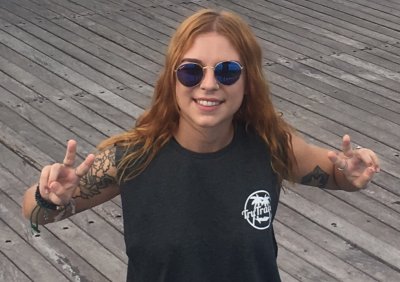 Yo I'm Ri. I'd only planned to travel around Asia for two months, and two years later I'm still here!
I was lucky enough to land a job with Tru, give people life-changing experiences, help them overcome their fears, and show them a completely different way of life. My job gives me the opportunity to do so many incredible things, see komodo dragons, snorkel with manta rays and live in paradise. I'm proud to call Indonesia home with my Tru Travels family!
FREDDIE 'SCARFACE' - TRU EXPERT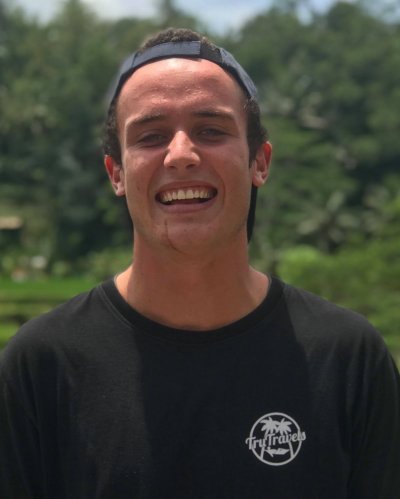 Hey I'm Freddie, I'm from the U.K but fell in love with south east Asia 2 years ago when I first started travelling in Thailand. There are so many reasons I love my job and trutravels. It's such a close knit family vibe and everyone who comes on our tours are welcomed into the family with open arms! Also some of the parties are pretty awesome... Having the opportunity to work whilst showing people round the beautiful country of Indonesia is something I count myself lucky for everyday.
PHOEBE ' P-DOG' - GROUP LEADER
Heyy I am Phoebe, from UK - always up for a laugh! I immediately fell in love with Bali and it's culture! Also a small island off Lombok - Gili T, is defiantly were I feel most at home, had some incredible memories here! Some that include a fair few joss shots.. working with Tru has got to be one of the best jobs in the world! Love meeting so many new people and helping them explore the best areas around Indo!! snorkelling with turtles around the Gili Islands is just amazing...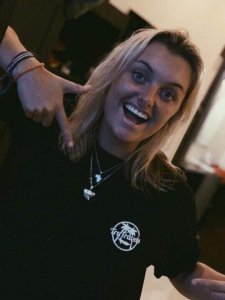 VIDEL - GROUP LEADER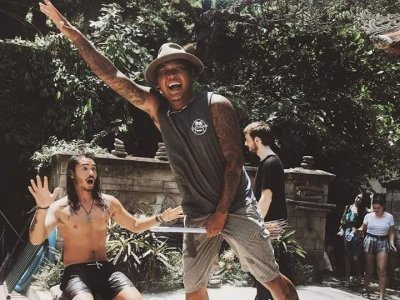 l Iike to be a guide, because I am very happy about the history of my country and Indonesian culture and I want my guests to see it's beauty.
STU ' THE POODLE' - GROUP LEADER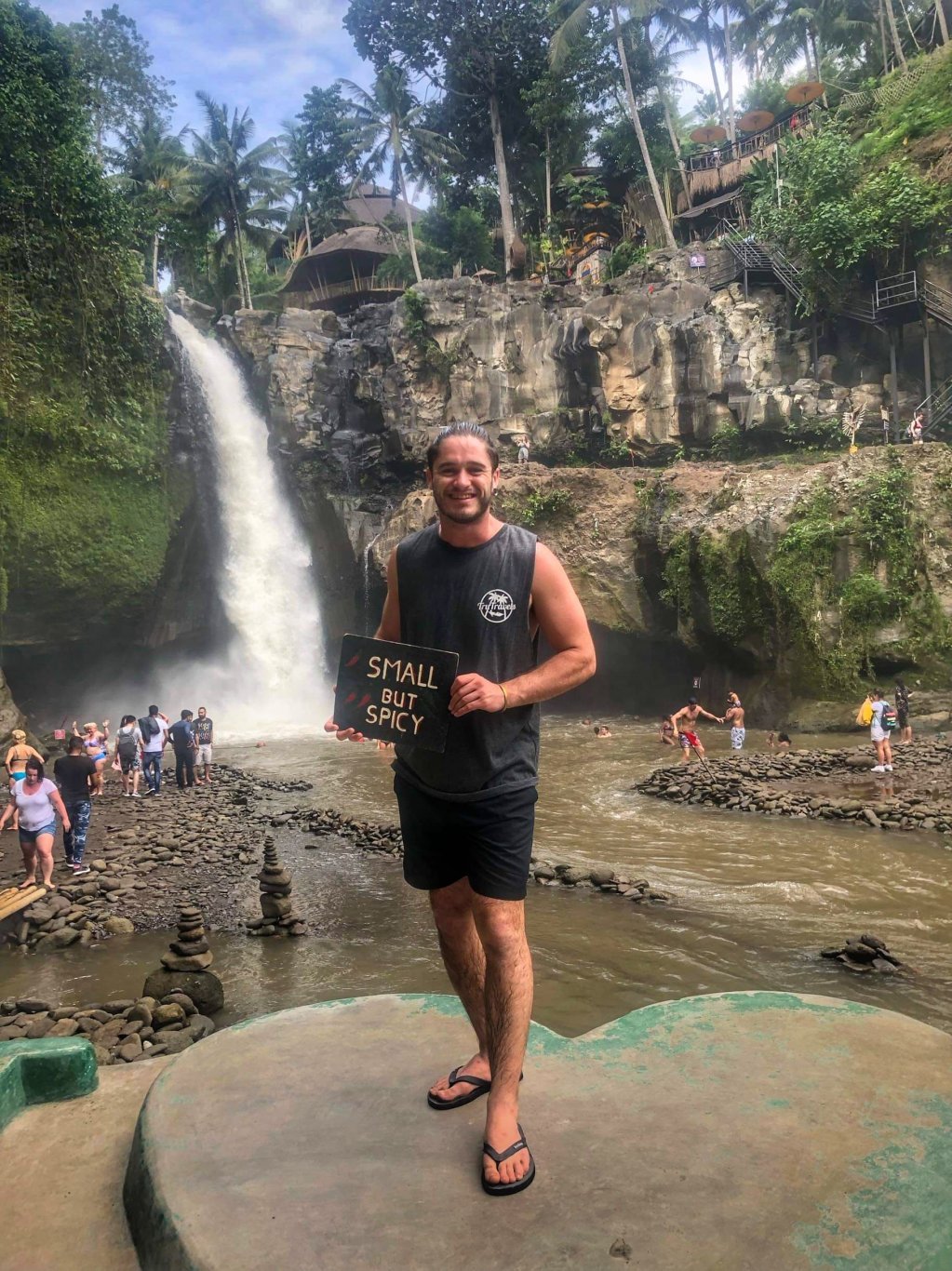 Hi my name is Stu, I fell in love with Bali, it's so rich in culture and I can't wait to share it with you. My favourite spot is the Monkey forest mainly because I'm a cheeky monkey myself. Peace out!
SMALL ' BUT SPICY' - GROUP LEADER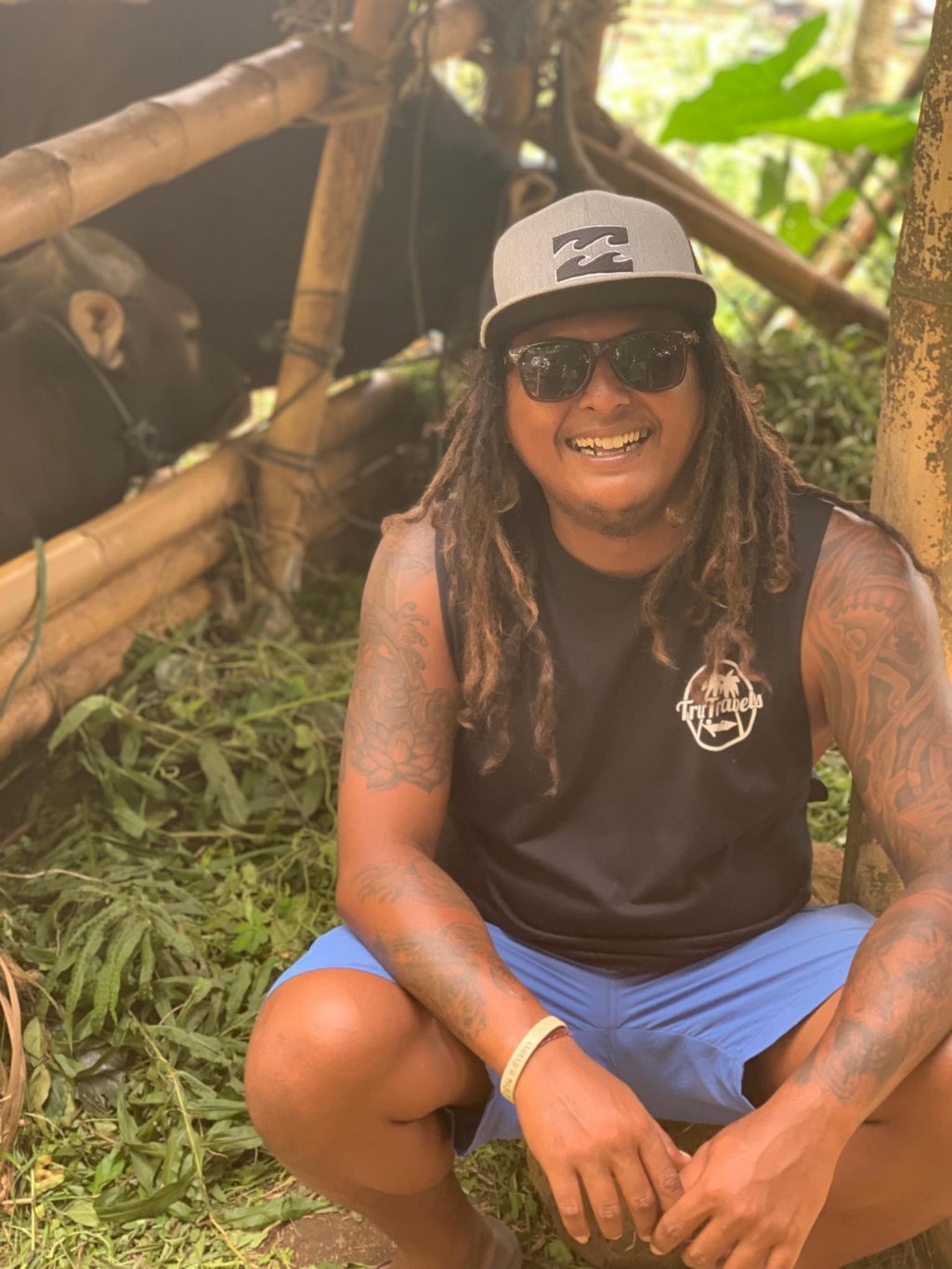 My name is Irfan Aihanri but most of the people called me Spicy Spice, so just feel free to call me Spicy. I'm originally from West Java - Indonesia. I'm an excited, humorist and quiet person but sometimes I talk lots as well, especially when I'm under control of tequila, hahaa lol... kidding!!! When I'm on the tour with the group... Love to tell them everything's about local nature and culture, love to make them happy and always feel surrounded by happy people were we never met before and become our new family.
Lots of experience, education and positive impact since I became TruTravels family member, I learn lots of things like how to be a real person who is loving and enjoy the life.
TruTravels is not only the name, there is lots of meaning behind it... Write your bucket list, build your passion, follow your heart and catch your dream.
So guys.... I'm really exited to get new family like the TruTravels family, hope to see all of you guys soon here in my country. Cheeeerrrrssss!!!!
NELLY (MAGIC MIKE) - GROUP LEADER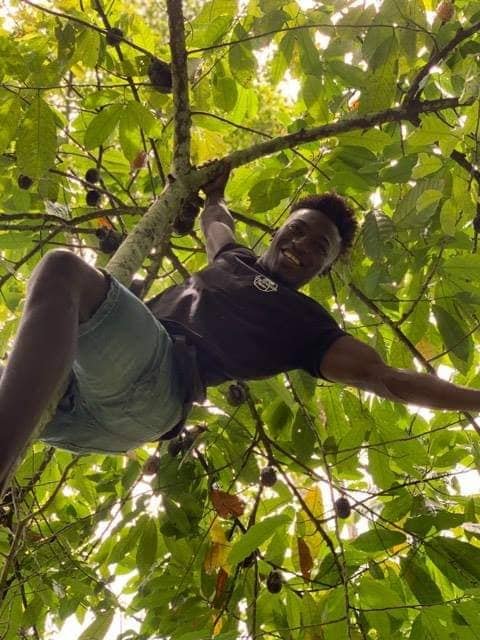 Nelly from New York. Currently part of the TruFam for 8 months strong! Absolutely in love with Bali. Favourite place on tour is Ubud - Immersed in culture, surrounded by art, saturated with live music bars and incredibly amazing food with a huge variety of cuisine options.
JOHAN - GROUP LEADER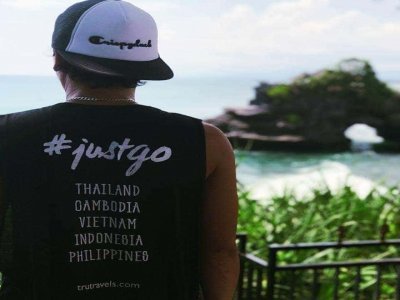 I love Bali, and I love Tru Travels! It's so nice here, and people on this island are my favourite!
ELIAS - GROUP LEADER
I have made new family with since I moved to Bali from Java. For me, family is everything, as I work I want give my best to them and the guests! I love Bali, love Tru Travels, love my family and love all of ya. So much love, and wish all the best for us. Thanks heaps, Elias :)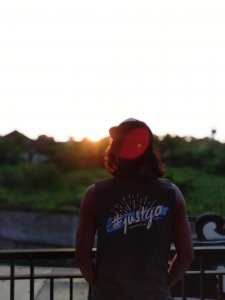 DOM ' DJ JT' - GROUP LEADER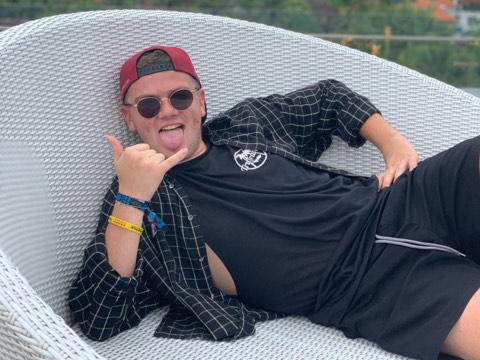 I'm Dom, I'm 20 from Milton Keynes. I've been travelling for almost 3 years and I'm happy to now call Indonesia my home with the TruTravels family. My favourite part of the tour is Gili Trawangan, white sand, clear water, turtles, and a couple drink at jiggies bar oi oi!!
EMAN ' BRUNO MARS' - GROUP LEADER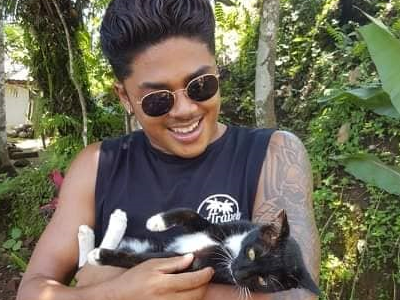 I'm Eman, I'm 20 from Lombok and I'm the happiest person on the planet. I lived on Gili Trawangan for 7 years and I'm new to the Tru family. I'm proud to be part of TruTravels and excited for the future!
BU'ONK - GROUP LEADER
Hi I'm Bu'onk, i come from west Java. I'm really enjoy playing music especially playing the guitar! I love Bali because Bali is beautiful island.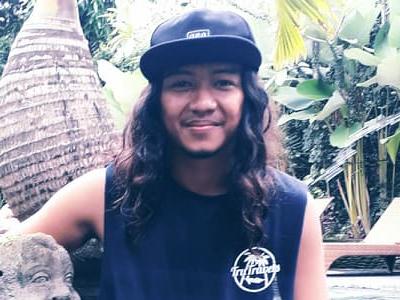 Check out our Bali trip here and be sure to have the most epic trip with one of these absolute legends!
#JustGo