UNDERRATED EXPERIENCES IN ASIA & CENTRAL AMERICA
Everyone knows the typical Southeast Asia & Central America experiences - hitting up a Full Moon party, taking a pic for the gram on THAT swing and getting that sunrise snap on the Sky Walk Suspension Bridges. Been there, done that and got the t-shirt to prove it (or I guess now "got the Instagram to prove it"). So here are 10 underrated experiences to daydream about for 2021! Guarantee you will not want to miss these...
1 - NORTHERN THAILAND TREK & LOCAL HILL TRIBE STAY
First on the list is off the beaten track, quite literally...
You get to spend a night with a local Hill Tribe and experience a night in the middle of the jungle. Before arriving at the local hill tribe for the night, you go on a trek through the jungle (the trek alone is an achievement in itself). You'll stop off at gorgeous waterfalls along the way to cool off and relax, taking in nature around you! Imagine luscious greenery and so many different types of plants, trees and wildlife.
The local hill tribe welcomes you into their home, cooking you delicious traditional meals. At the same time, you get to experience how their traditions have hardly changed from generation to generation. Getting to really experience how a local Hill Tribe family lives is a unique opportunity that you do not want to miss!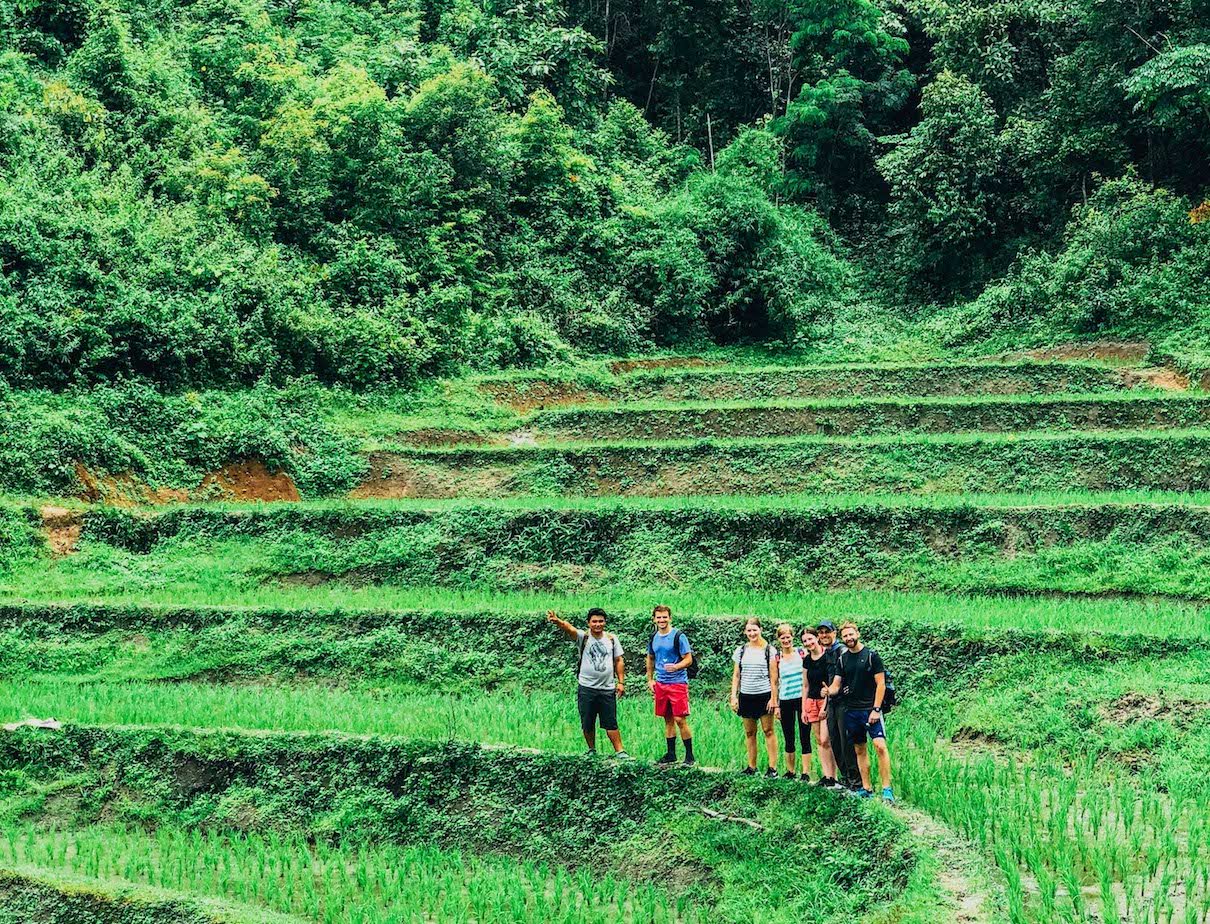 Experience Found On: 14-day Northern Thailand Adventure
2 - BOTTLE BEACH OVERNIGHT STAY
Think crystal clear blue water, a secluded beach and bungalows to match. Welcome to Bottle Beach!
This experience is on many of our Thailand tours, so whichever you go on, you will most likely get to experience this amazing overnight stay. As well as the idyllic beach and views on offer, you can spend your time sunbathing, swimming, or even some beach volleyball! In the evening, there will be a private fire show, where you could even attempt some moves, follow that up with a few cocktails and what more could you want?!
3 - CASTAWAY ISLA EXPERIENCE PHILIPPINES
One of my favourite things about travelling is island hopping and being able to explore the sea life while soaking up the sun and beautiful views! So if you are a lover of island hopping, this one's for you.
The Philippines is home to some incredible islands, Daracotan being one of them. You'll be staying in traditional Filipino beach huts that overlook the ocean, seriously giving off those castaway vibes. Unfortunately, Tom Hanks won't be there, but you can make some wonderful new friends with the piggies on the beach. After swimming with your new pals, you will be exploring shipwrecks and then have a guided tour of Daracotan Island, where there are 88 full-time residents. You'll hear exciting tales of their heritage, meet a local family and learn about the positive impacts tourism has on their lives. Get ready for a traditional cooking class in the evening, followed by a bonfire and some beers to end the evening. Make sure you take in the incredible views of the stars at night, and that's on little to no light pollution!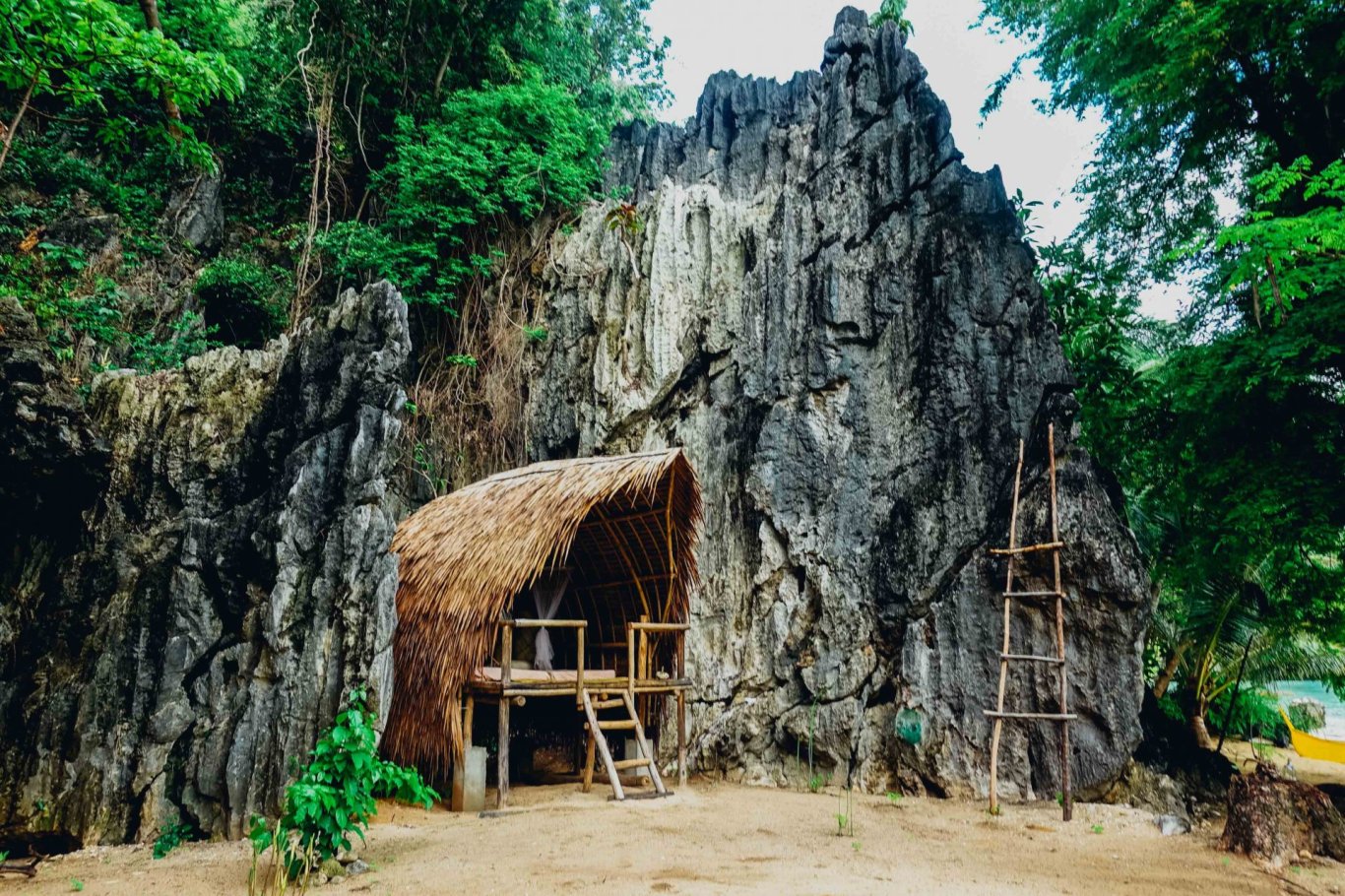 4- PORT BARTON
Get in losers, we're going to Port Barton. Another one for the island hoppers!
This time we will be exploring the beautiful spots of Palawan, on a traditional Banca boat. Want to get away from the crowds? Brownie points for Port Barton as it isn't as touristy as Coron and El Nido! Make sure to keep an eye out for turtles and the rainbow-coloured reef too! After spending time snorkelling and taking in what Palawan has to offer, you'll have a local style lunch at a small quiet fishing village before chilling out on the beach for the rest of the day. This is an experience not to be missed when in the Philippines.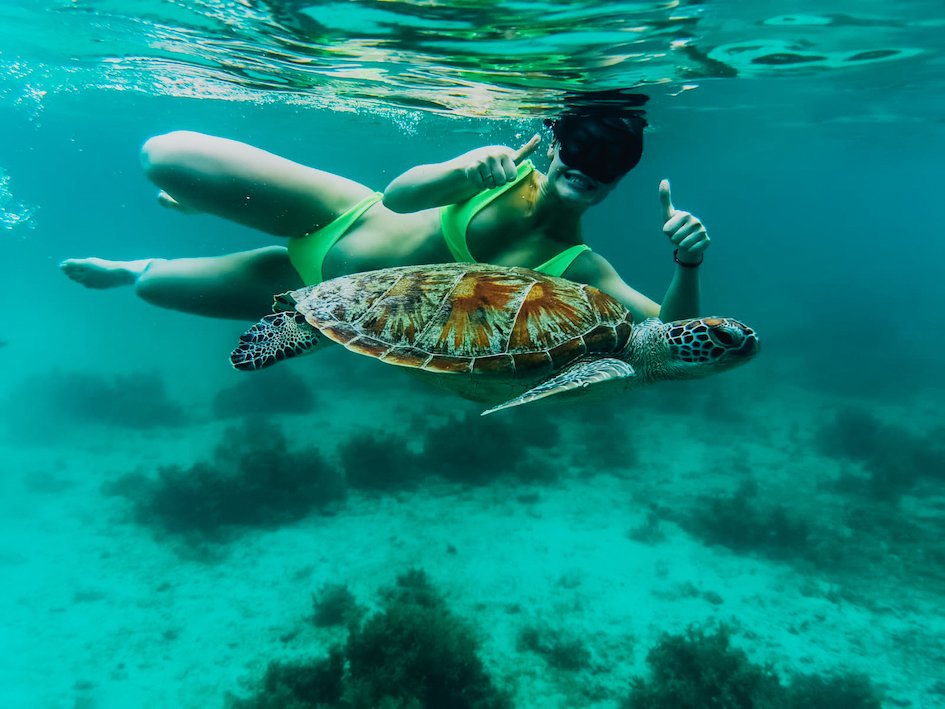 5 - KOMODO ISLANDS
Can you imagine eating your body weight in one meal? Or having a tail as large as your body? Sounds like effort to me but the Komodo dragon definitely can! The Komodo dragon is the largest lizard on earth with its home being the Komodo Islands in Indonesia.
Not only is the landscape and clear blue water incredible enough, but getting to see and learn about these amazing prehistoric creatures is the icing on the cake! You will be guided around the park with one of the local rangers, trying to spot any signs of the komodos or even seeing a few up close!
18 day Bali & Beyond tour or the 9 day Komodo island hopper.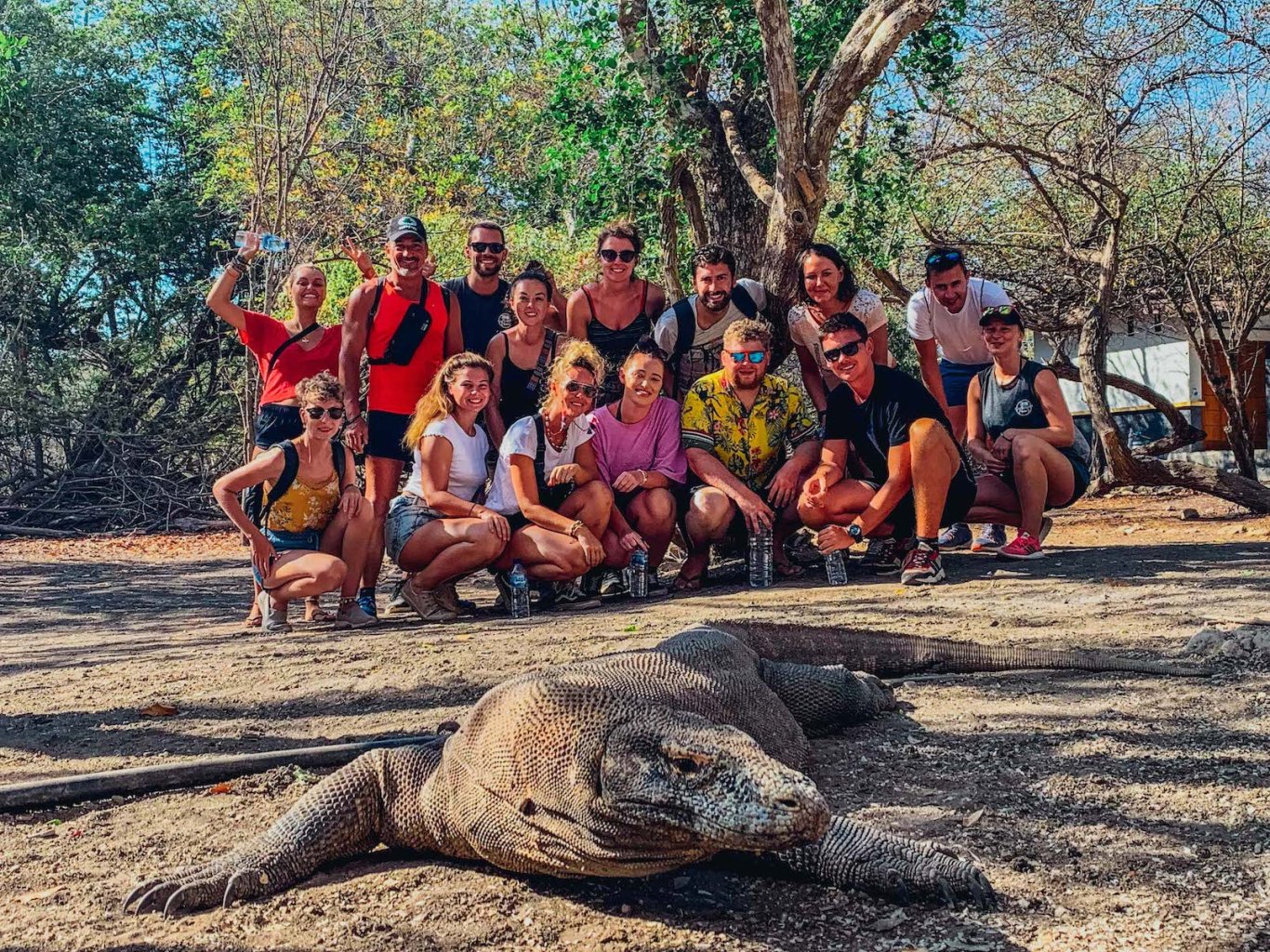 6 - LOMBOK
Now, everybody knows of Bali, but not everybody knows about the just as incredible sister island to the east of Bali, called Lombok!
When in Lombok, you'll have the chance to experience the local culture by visiting the Sasak village where you will also learn about traditional weaving techniques that have been handed down from generation to generation. Fancy listening to TLC and go chasing some waterfalls? (cue song) Then these three waterfalls that you can only get to by jungle trek are just for you! You will also be able to live your best Moana life by having a beach day, visiting two serene and clear blue watered beaches! What a dream!
18 day Bali & Beyond tour and the 9 day Komodo Island Hopper tour.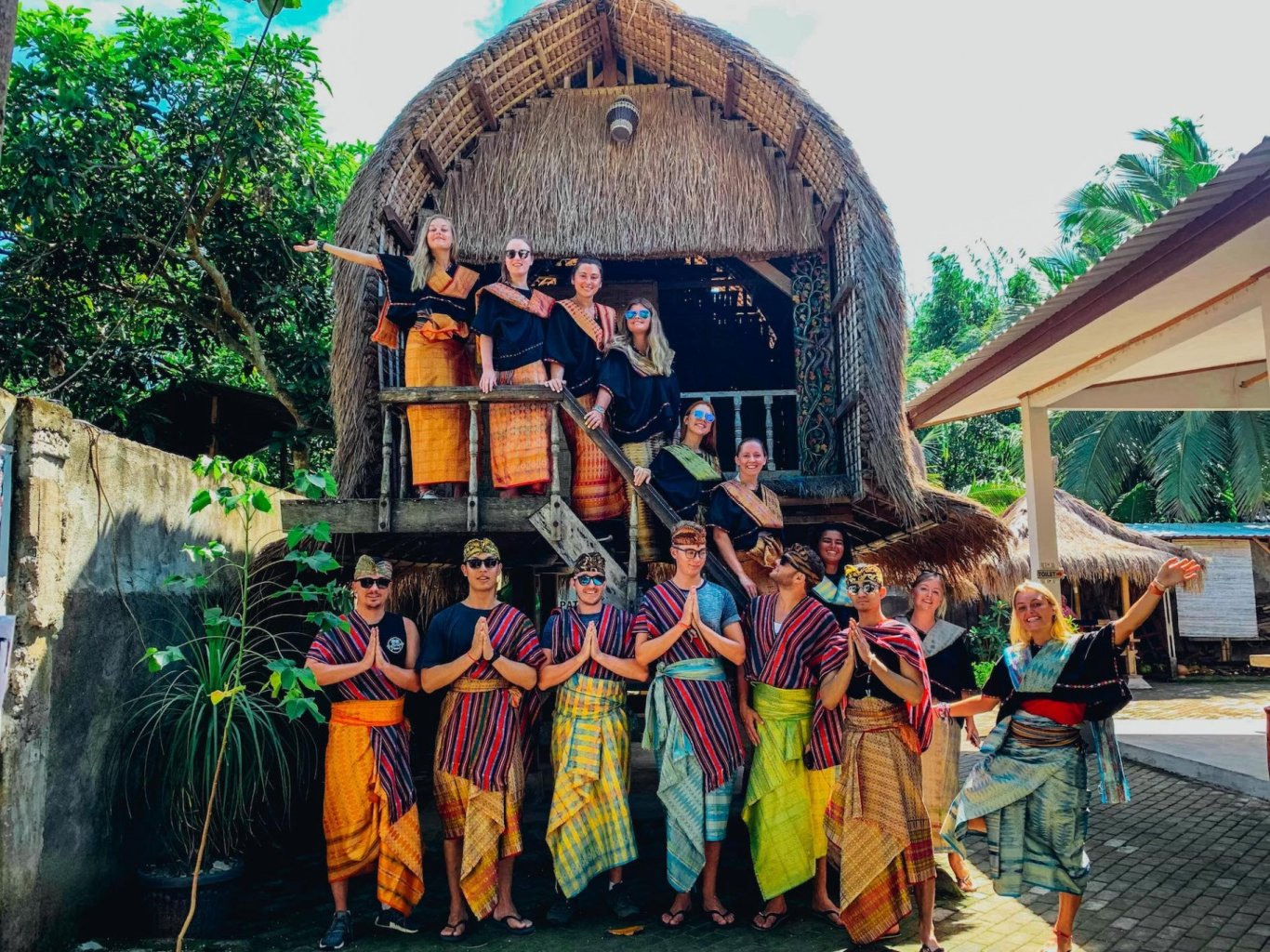 7 - GLAMPING SRI LANKA
We all love camping until you've run out of wipes, need to brave the ice-cold shower, have backache, and you haven't had a proper night's sleep for the past 2 nights! This is why glamping is the new camping...
On our 10 day Sri Lanka Uncovered tour, you will be glamping in Udawalawe National Park which is home to unique flora and fauna, including beautiful elephants! There will be lots for you to enjoy at the glamping site that evening, but not before visiting a waterfall for a refreshing dip in the morning!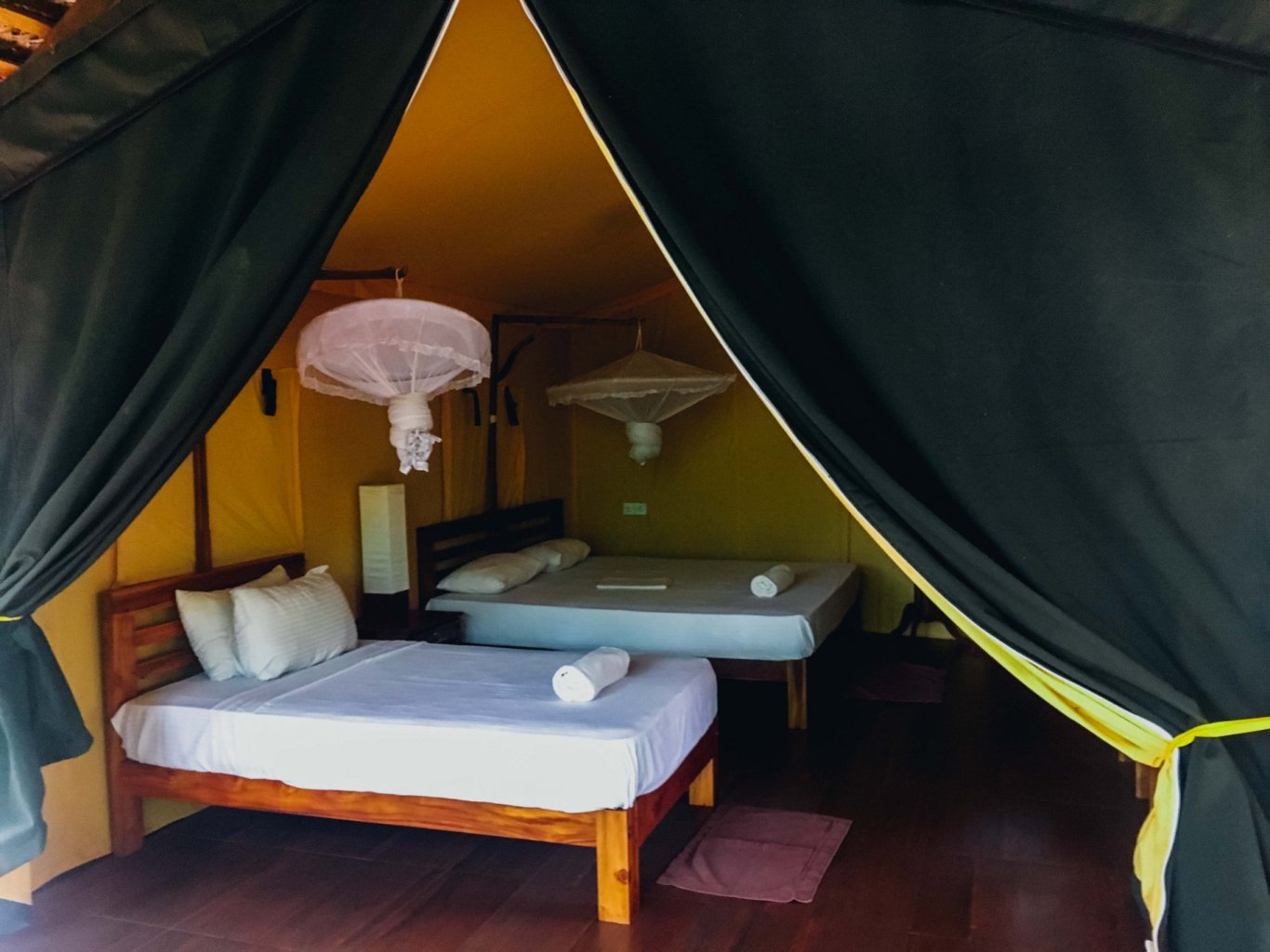 8 - NINHVANA
Ninhvana is an incredible getaway in Vietnam, one that most don't know of...
There is plenty to do when in Ninhvana. If you're feeling mindful, there are yoga classes and even massages available. If you're feeling more active, there's kayaking, paddle boarding and trekking to take part in. Lastly, if you just want to lay by the pool or have a dip in the sea, then that's an option too. What's being bored? Because you'll never get bored here! Make sure to soak up those amazing views too.
You'll be here on the 10 day Vietnam South tour and the 17 day Vietnam explorer!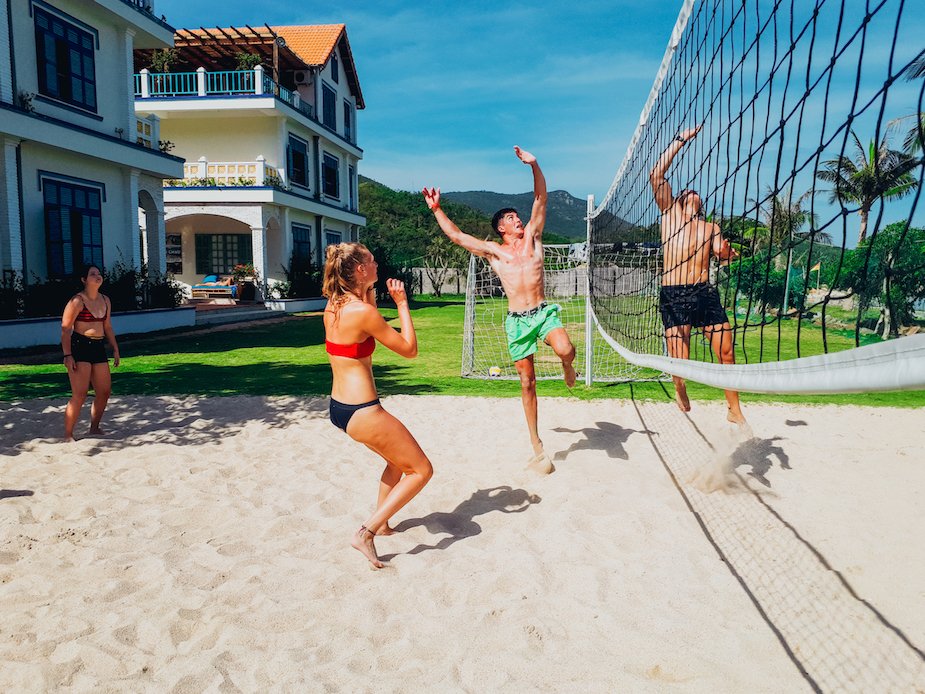 9 - COSTA RICA - LA FORTUNA
Chill out in the local hot springs of La Fortuna surrounded by jungle fireflies.
La Fortuna is well-known as Costa Rica's adventure capital, jam-packed with adrenaline-fuelled activities like white water-rafting (outrageous fun!), canyoneering, zip lines, Tarzan swings and volcano hikes.
You'll have the chance to experience all of this, but what you may not know is that La Fortuna is also home to naturally occurring hot springs that are hidden away from the crowds and often only visited by the locals.
Imagine parking up on the side of the road, bringing a towel and some flip flops for a 6-7 minute walk through a jungle trail and arriving at the hot springs, surrounded by fireflies, the stars above the jungle canopy and the welcoming murmurs of the locals to teach you how to live with 'Pura Vida'. This one really is pure life.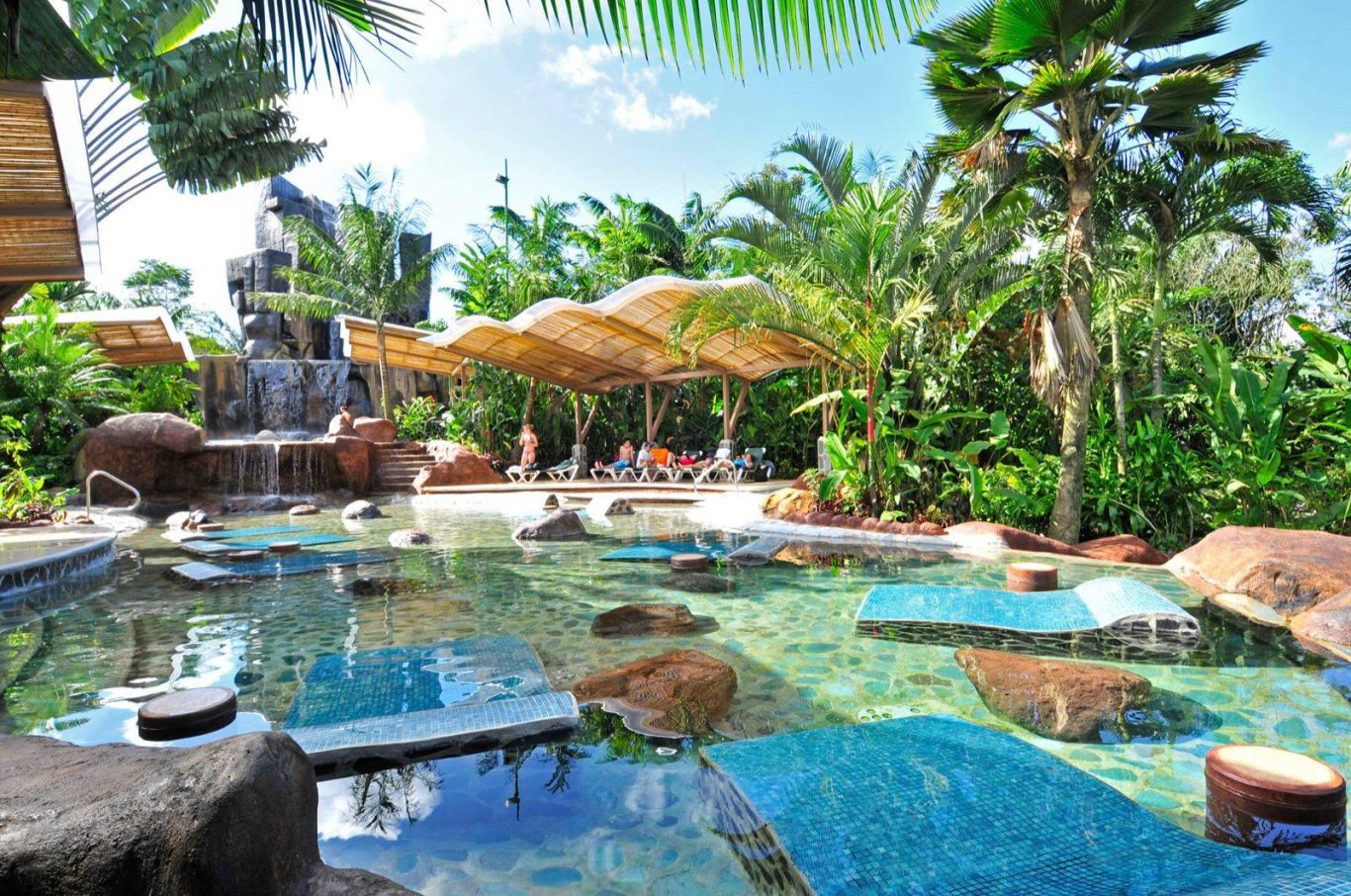 10 - HOLBOX MEXICO
Although tequila is usually what people think of when talking about Mexico, everyone dreams of white sandy pristine beaches and blue skies. No need to dream anymore since Holbox has both of those things, tequila and more! Home to tropical marine life, a car-free island, Isla Holbox sets the scene with beach hammocks and groovy beach bars with live music. The best start to your Yucatan experience!
The first on the list is bird island which is home to many different native birds, a large natural pool called "Eye Of The Water" in the middle of mangroves with freshwater springs and lastly Passion Island which is home to flocks of pink flamingos. Fancy a boat trip? Next, you'll be enjoying a few drinks watching the sunset from the boat, and you might even be lucky enough to catch the bioluminescence in the ocean once it's dark. Mexico for the win!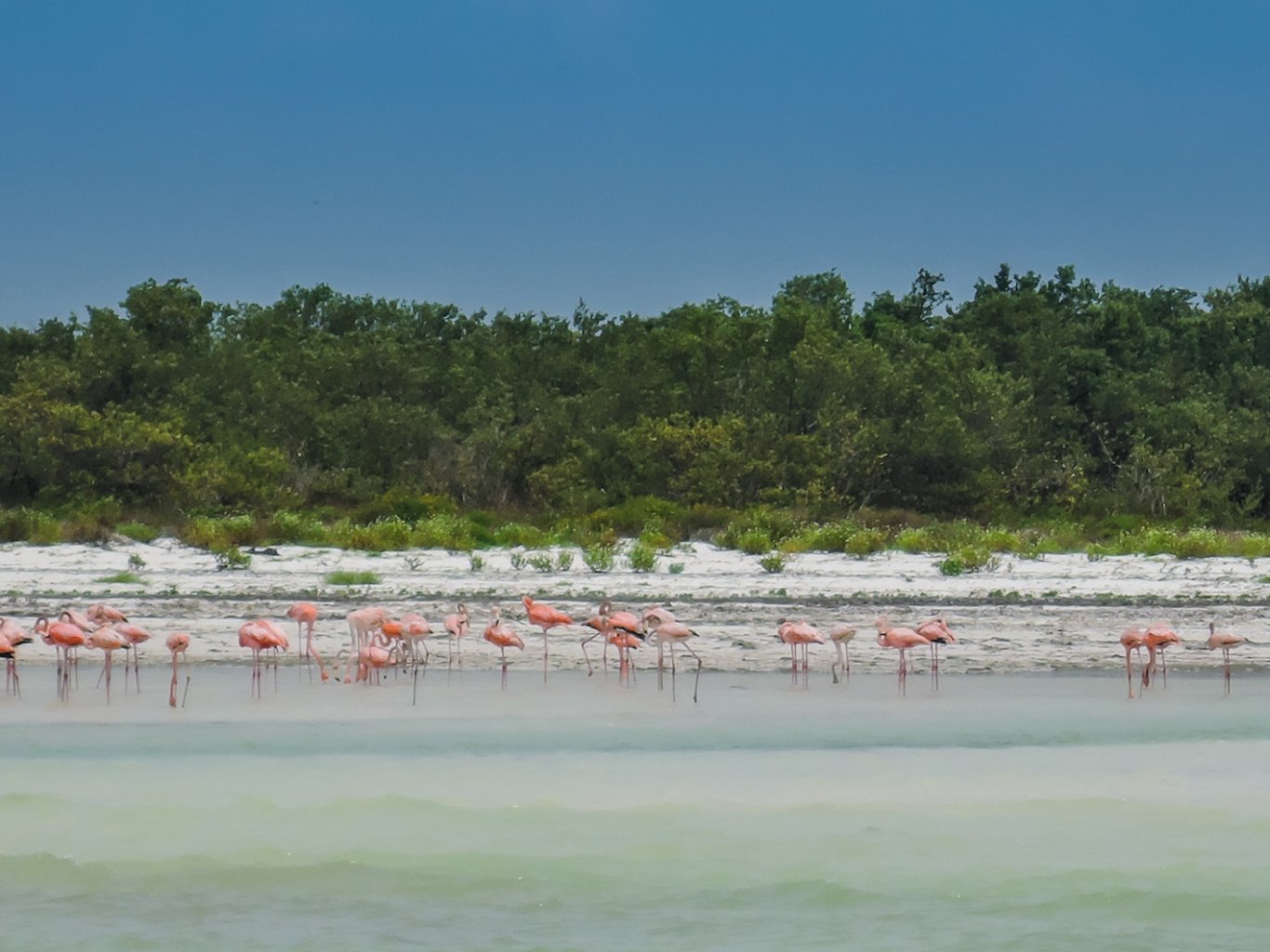 So there you have 10 underrated experiences to inspire your dreams and plans for 2021! I know i'll be dreaming of lounging on the beach, soaking up the unreal views with beer in hand.. but until then don't quit your daydream!