While we're all stuck at home, and not able to travel the world, we thought we would bring our destinations to you so you can roam from home. Travel around the world, without leaving your kitchen with our Cooking Around The World With Tru series.
Our legendary group leader Amer from the Philippines hosted an Instagram Live cooking lesson straight from Siargao in the Philippines. He opted to cook an authentic and traditional Filipino dish loved by many, Chicken Abodo. Sweet, salty, tangy and garlicky - what's not to like? Don't worry, if you missed out - we've recapped the cooking lesson below.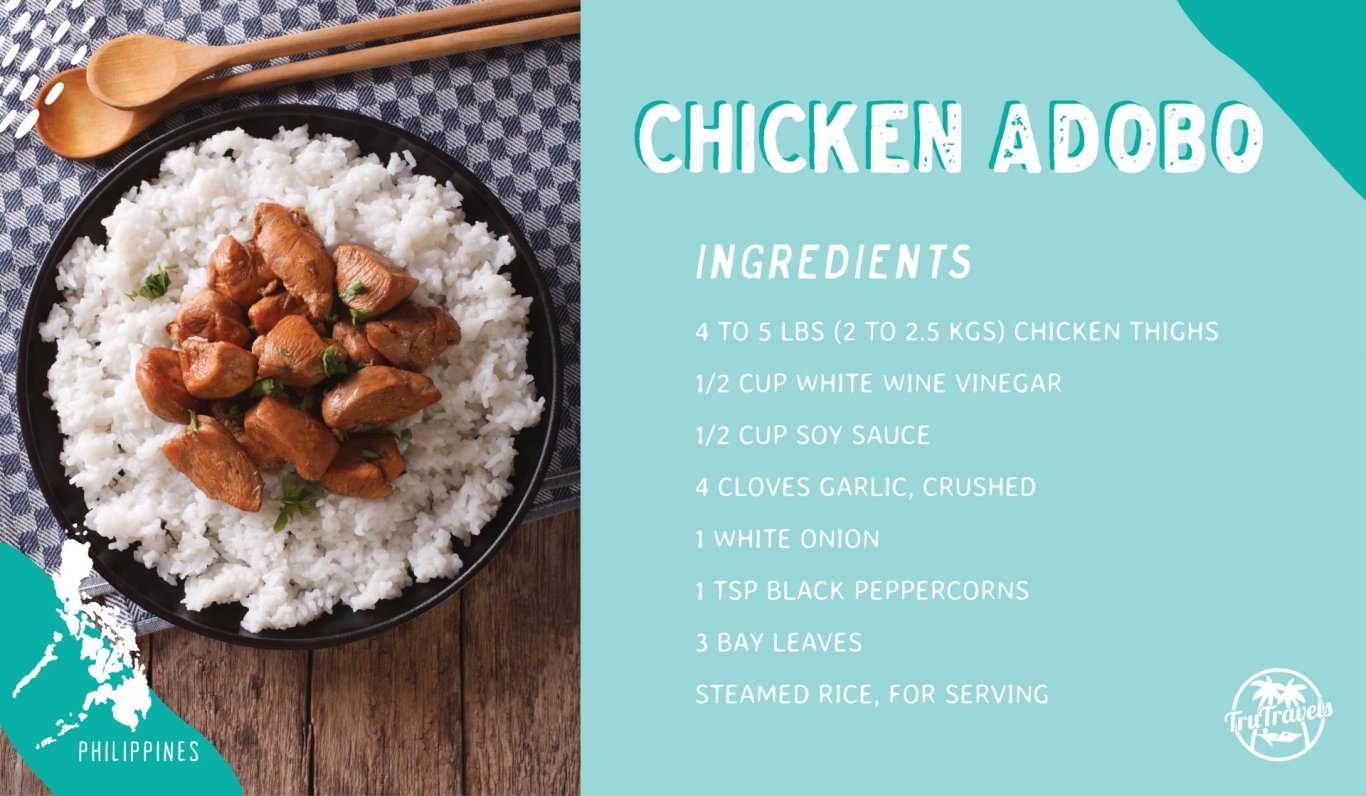 UTENSILS
Chopping board
Knife
Pan, Pot or Slow Cooker
PREPARATION TIME
1-2 hours (Marinating the chicken)
COOKING TIME
30 - 40 minutes

COOKING WITH AMER
METHOD
1. Marinate the chicken in a little soy sauce and vinegar for 1-2 hours
2. Boil/steam white rice in a pot for the recommended cooking time. Put to the side for serving later.
3. Chop white onion and crush all garlic cloves
4. In a separate pan, saute the onions and garlic for about a minute
5. Add the marinated chicken to the pan, and fry it with the onions and garlic for 5 minutes
6. Add the remaining vinegar and soy sauce. Cover for 15 minutes to simmer.
7. Add the peppercorn, bay leaf and brown sugar.
8. Simmer on low heat for another 15 minutes
9. Turn off heat. Serve chicken and sauce over white plain rice
10. Enjoy your delicious meal and give yourself a pat on the back!
Follow us on social media to keep updated with our Cooking Around The World series and for other fun activities!

FOLLOW FOR MORE