LOOKING FOR. A LAST MINUTE GIFT?
Ahhh Christmas, the most wonderful time of the year! BUT we do know that Christmas present buying can be a little bit stressful and knowing what to ask for can be even harder sometimes! So this Christmas, we want to minimise your stress so you have the BEST Christmas yet... you deserve it, right?!
We've created the PERFECT gift guide for travellers that have no clue what to ask for for Christmas and those struggling to buy for their travel-loving family member and friends. So, get your credit cards ready because we've got some goodies below...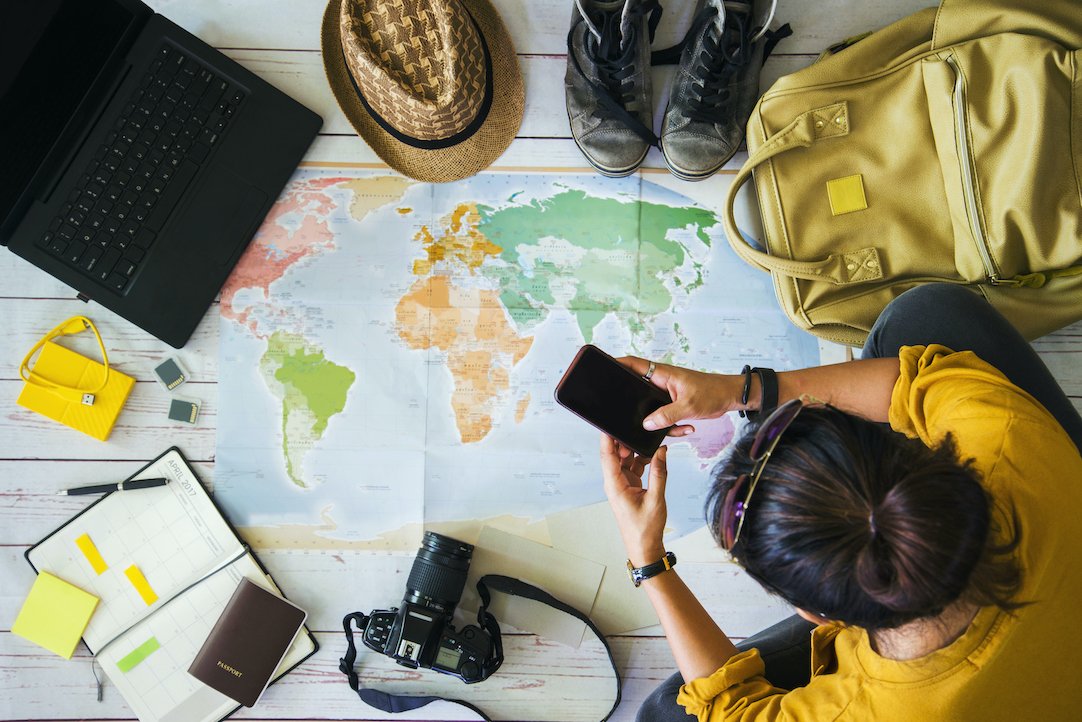 1. Personalised travel accessories
Passport wallet, travel documents folder, luggage tag... whatever tickles your fancy. Adding some initials to one of these items puts a personal touch on an otherwise really quite useful present! You can get some really schmancy ones from Aspinal of London if you've got a big ol' budget to spend. But, if you're on a tighter budget, Etsy is your best friend... and you can support a small independant seller and help make someone else's Christmas too!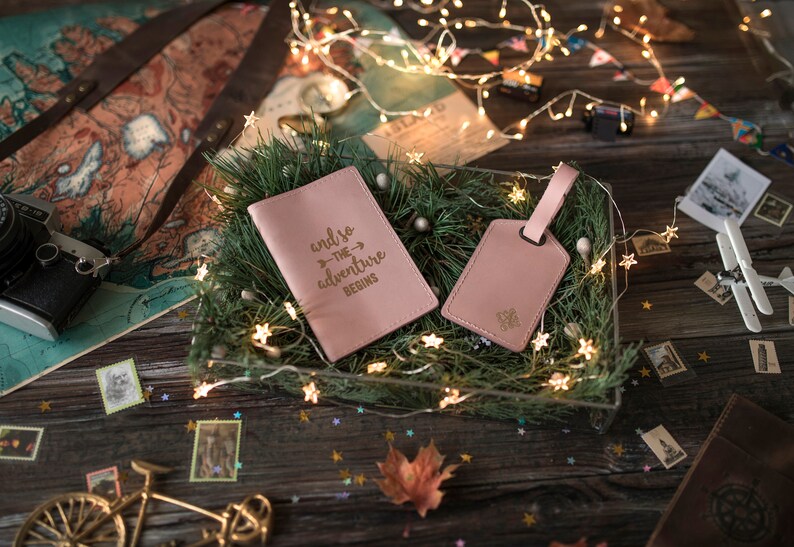 2. Scratch map
A scratch map is a great gift for any traveller, whether they're a seasoned traveller so can scratch off allllll the countries or for those with big aspirations and a lot left to scratch off. There's no feeling more satisfying that returning from a trip and scratching off a whole new country!
Starting just under £15, this is a great gift that doesn't break the bank...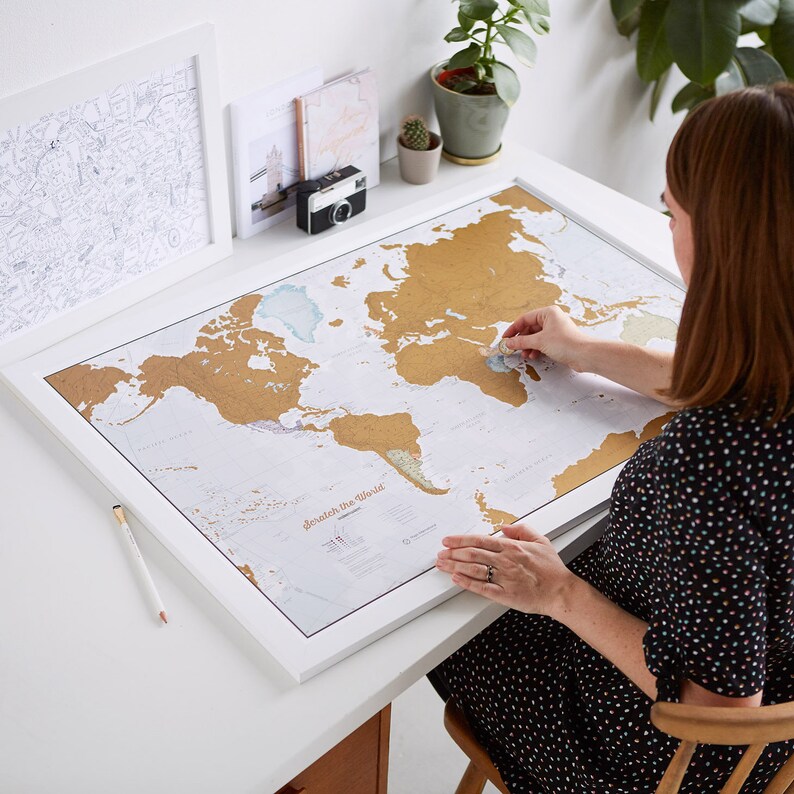 3. Travel gift vouchers
Over here at Tru, we like to give the gift of travel itself. Everyone knows that experiences trump material things every time because memories last a lifetime, ESPECIALLY TruMems. We offer travel gift vouchers and since you can custom the amount it is worth, you can help fund your loved ones trip no matter what your budget is!
Gone are the days of receiving a crappy iTunes voucher from our great great grandma when we only use Spotify! THIS is the kind of gift voucher that eveyone wants... and it fits nicely in a stocking! Win win.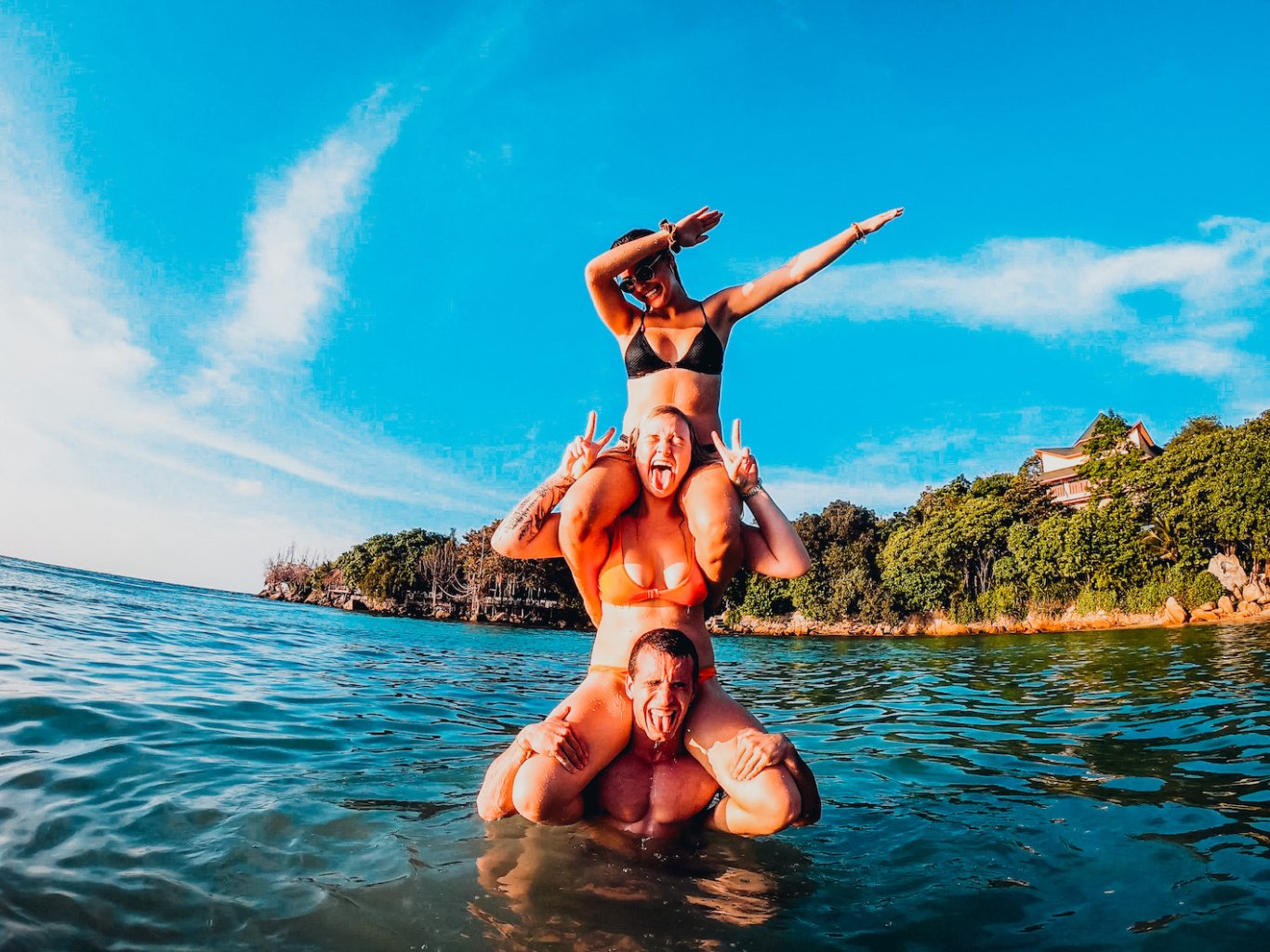 4. Reusable bottle
Ok so here at Tru, we know that we only have one earth, and we LOVE exploring it, so we want to do all we can to preserve it. We encourage all of our TruFam to be as sustainable as possible, from becch cleans to conservation visits, and we also want to encourage the little changes neccesary to make a difference, so we'd suggest a reusable bottle to cut down the amount of plastic bottles you go through when travelling! Chilly bottles are great if you want to be able to drink both hot and cold drinks (so can be used no matter what the climate is on your adventure!) and it helps that the designs are super cool! If you're looking for a reusable water bottle, we'd reccomend the Life Straw bottle, especially if you're going to more remote areas on your adventure.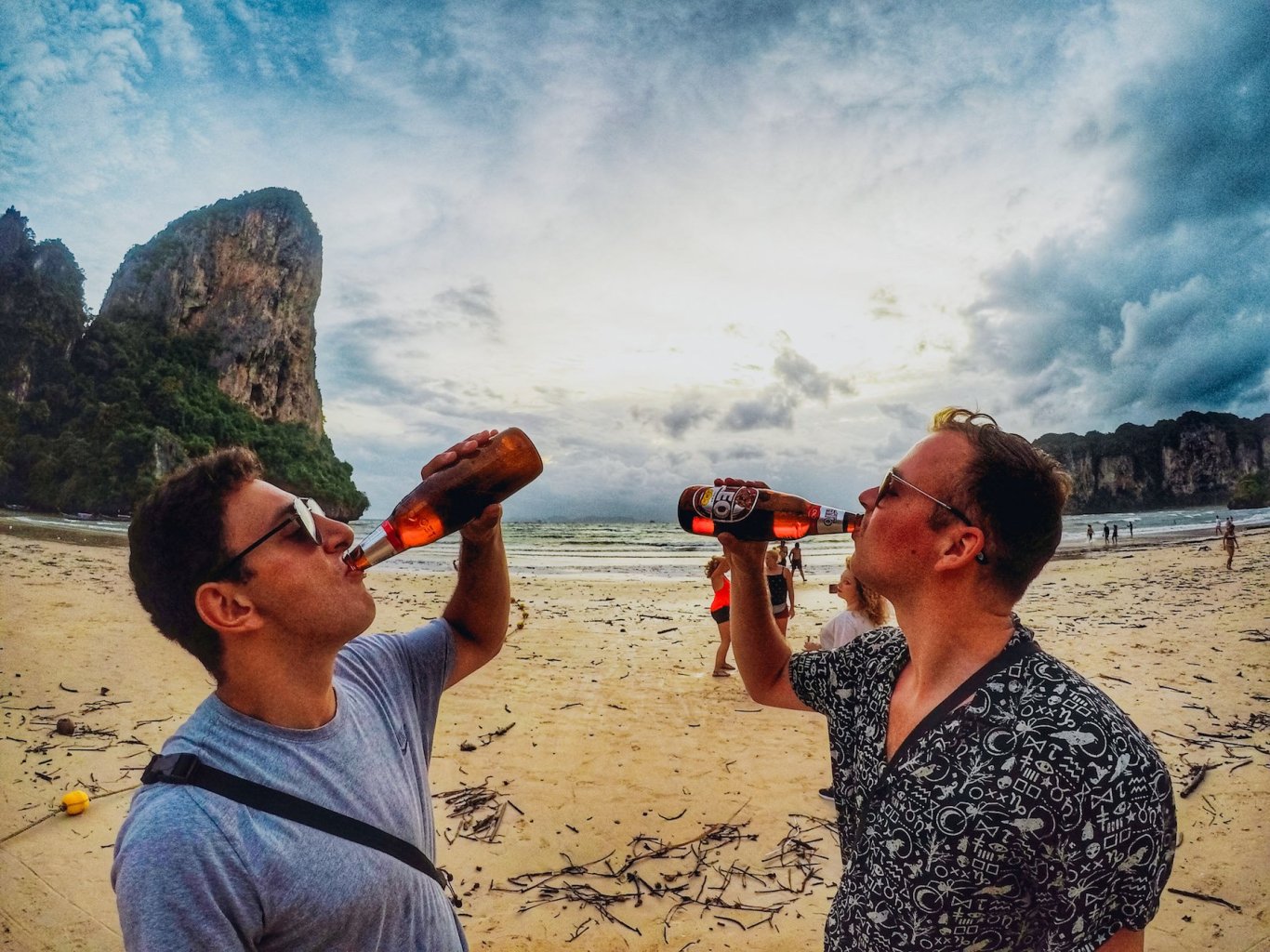 ... Chilly bottles can even keep your beers cold if you get desperate!
5. Photography gadgets
Most travellers love getting snaps while they're away, whether it's on their professional looking DSLR or their phone, so why not gift your loved ones something that'll make it easier to capture their memories? For a phone, we'd suggest this tripod stand and for a big bulky camera, a nice camera strap or camera bag would be a great gift to make it easier to carry around!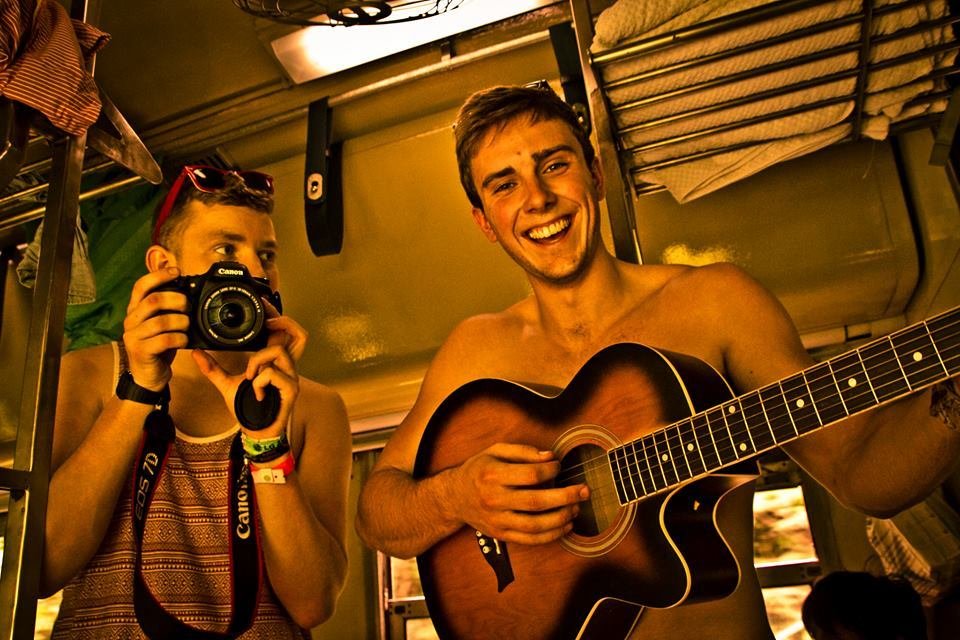 6. Rucksack
So almost all backpackers end up looking like pack horses with the amount of bags they end up traipsing around with them. Our trusty rucksacks get used so often that they're basically thread bare in the end! So, why not add a bitta style to their look by getting them a new waterproof rucksack like this one or this one, which is waterproof and is also made from recycled materials... double score!

7. A Tru adventure
If you're feeling very generous and have a big budget to spend or if you can get everyone to pool their money together, why not treat your loved one to a Tru adventure. With prices as low as £395, you can get your loved one the ultimate present... their dream trip!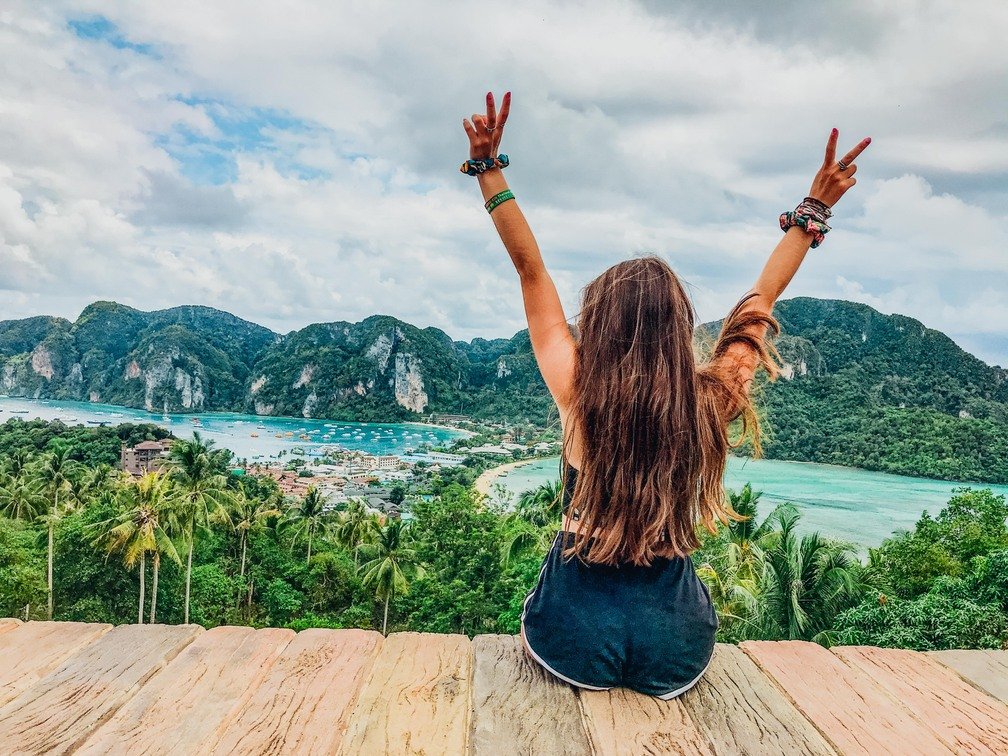 So, now that we've done the hard work for you, get buying!!