Are you looking for an incredible getaway but you are unsure where to go? Well, your problem is solved... Sri Lanka is THE place to be. With incredible beaches, rich cultural history and amazing wildlife, we think everyone neeeeeds to visit this great country. Check out our top 4 reasons why you should visit Sri Lanka!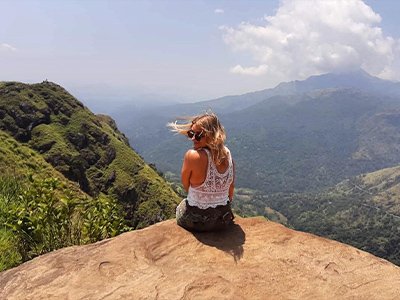 Ok, to be honest, I don't think I really have to do much to make Sri Lanka look like a top destination to travel to because it pretty much just sells itself. I'm also sure that you've already heard a million times how amazing it is from the lucky people who've already been to visit. However, if for whatever reason (you might live under a rock or something...), you are still wondering whether Sri Lanka is a good idea or not, these are the reasons that I think you should book that trip ASAP.
1. THE STUNNING BEACHES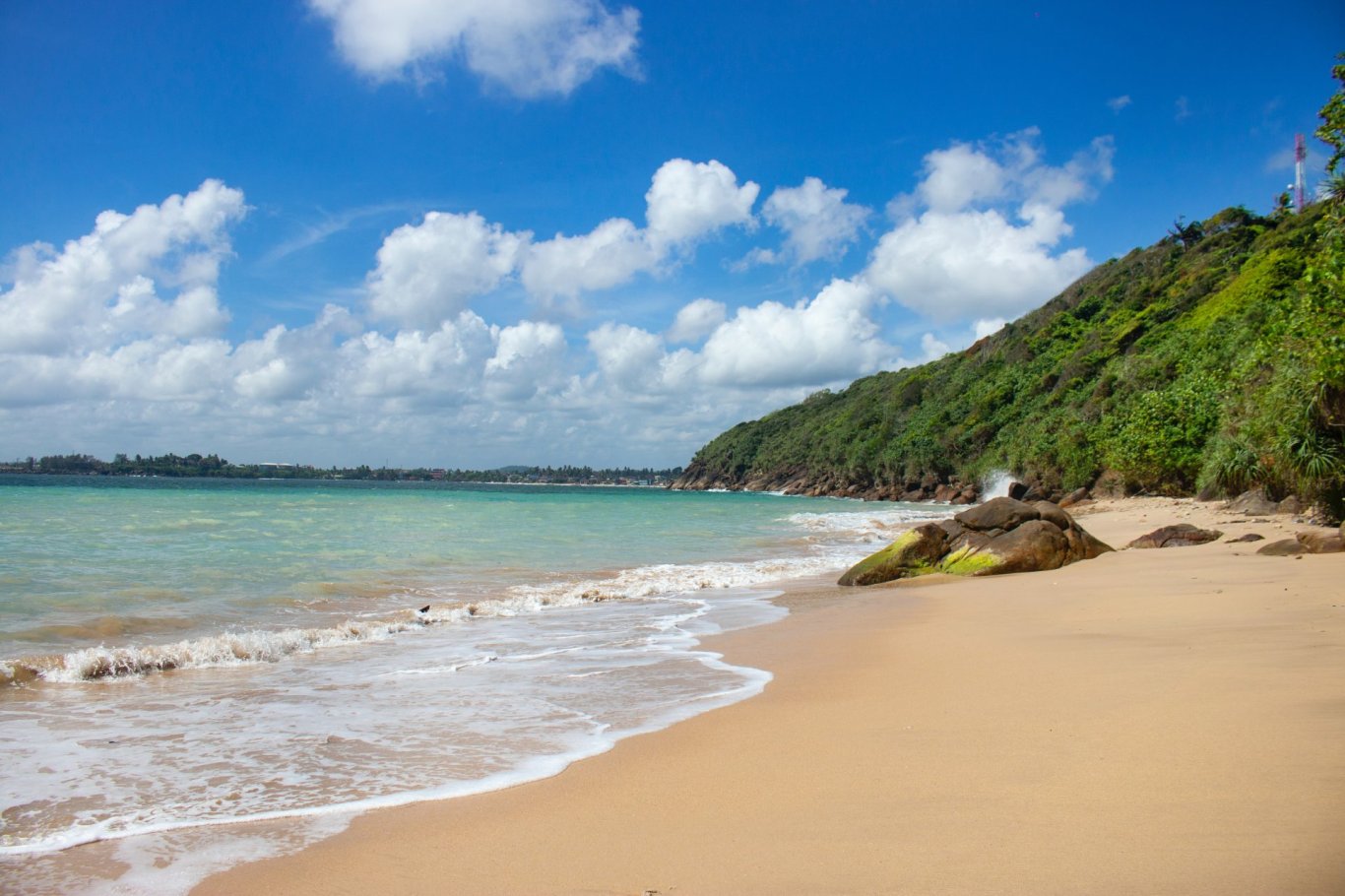 Sri Lanka, just like many of our destinations, has so many incredibly stunning unspoiled beaches. What makes Sri Lanka so special though is that, depending on the beach, you can be completely alone. When I visited the insta-famous swing on Dalawella Beach, I was completely shocked that there was hardly anybody else in sight! Sri Lanka is still off the beaten track for many travellers and so you'll be fortunate to explore some areas that aren't very busy at all! This isn't to say that all beaches are like that though... if you're not searching for a secluded beach, there are incredible beaches for partying, as well as surfing and snorkelling. You can even soak up Sri Lanka's rich culture in Galle, which is the main town in the South West (where all of Sri Lanka's best beaches are!).
2. THE FOOOOOD!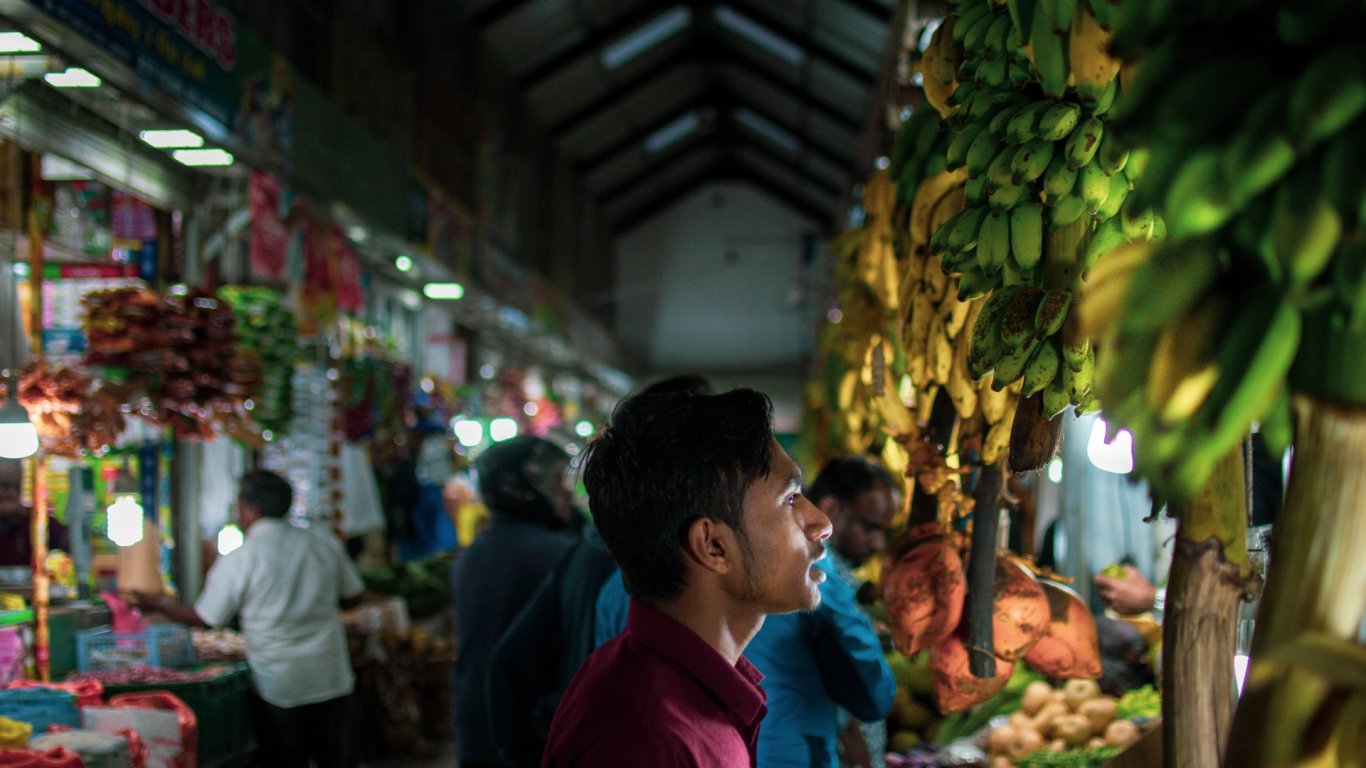 Ok, I am a huge foodie and eating local cuisine is a HUGE part of my travel experiences, which I think most people can relate to. I do tend to say that food is a good reason to travel anywhere, but with Sri Lanka I really mean it. From bangin' dahls to green jackfruit curry (you have to try this - even you avid carnivores), your tastebuds will be having a field day. My favourite dish though, which I'd recommend to anyone is Fish ambul thiyal (aka sour fish curry), which is a hugely popular dish in the South. Seafood is everywhere (especially in the South and in Colombo), and it's so cheap and tasty (beats the £30 you pay for a Seabass in London!). If you wanna stay healthy, an added bonus is that if you're eating the local Sri Lankan cuisine, it's usually such a balanced plate (and usually pescatarian or veggie) that it's actually really healthy! Score!
3. THE WILDLIFE IS SOMETHING ELSE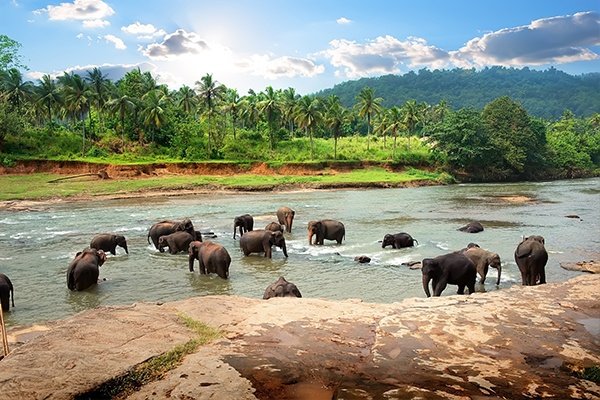 Elephants, turtles, leopards... oh my. Not only does Yala National Park have the highest concentration of leopards in the world but there are also approximately 5,000 Asian elephants that live throughout Sri Lanka, that's more than any other Asian country! You can head to various different National Parks throughout Sri Lanka to see these majestic beauties and on our Sri Lanka tours, we head to Udawalawe National Park where you can spot elephants, monkeys, buffalos, flamingos and more! Sri Lanka also boasts a rich underwater ecosystem with lots of species of turtles and dolphins and whales too!
4. THE NATURE IS AWE-INSPIRING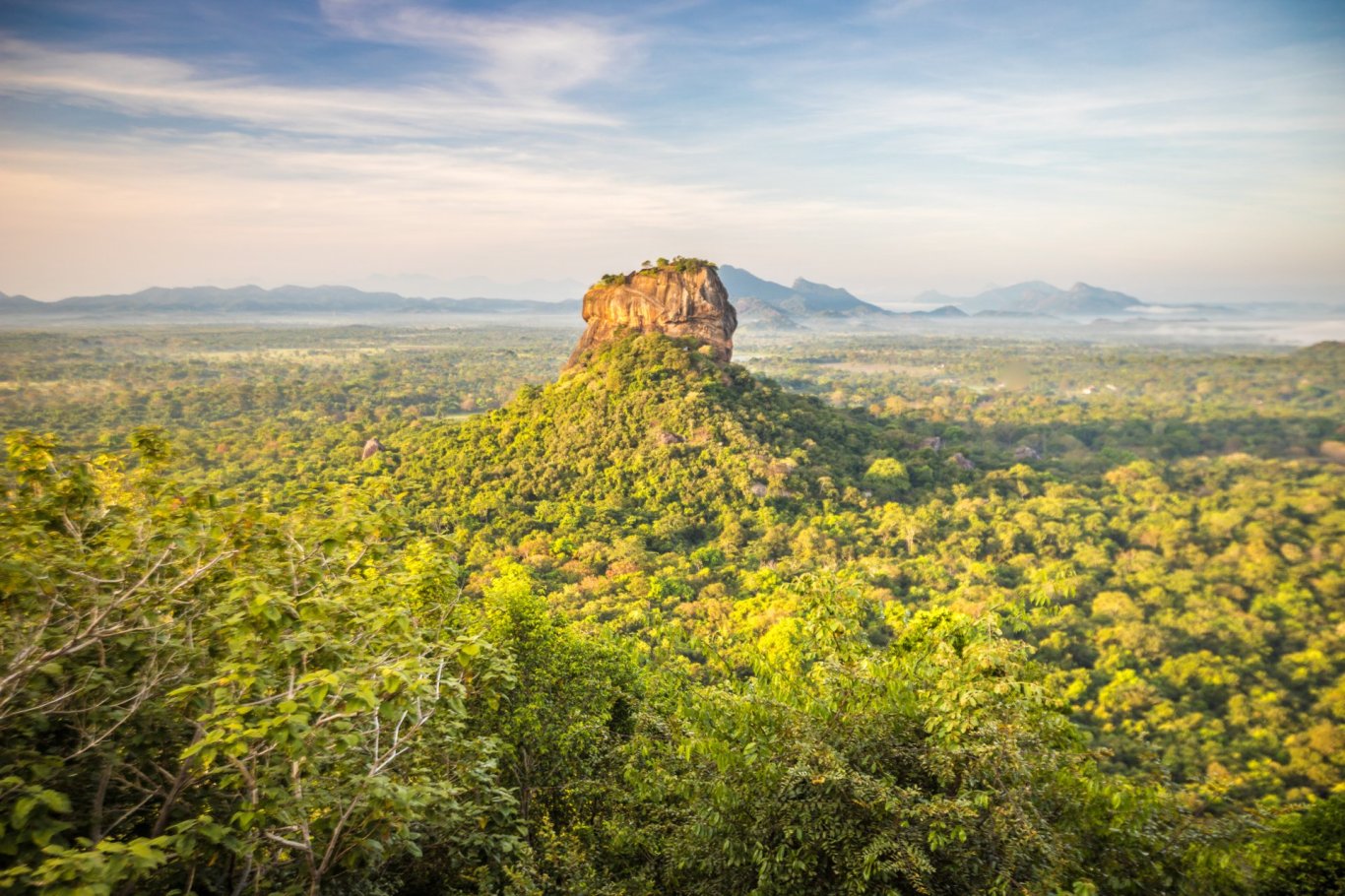 We've spoken about Sri Lanka's incredible beaches, but we thought that the inland beauties deserved their own mention! Ella is home to Little Adam's Peak, an easy climb but to some absolutely stunning views, and in the nearby town of Nuwara Eliya, people can explore the huge, impressive landscapes of green fields created by the tea plantations. Whether it's the safaris, Sigiriya Rock or the beach landscapes, you'll always be awe-inspired by Sri Lanka's natural beauty.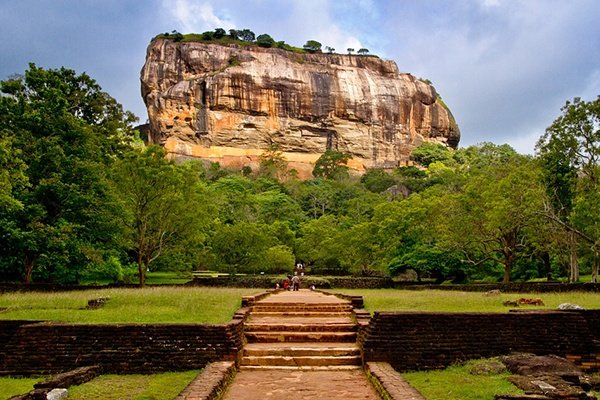 So, you know what to do. Book that flight. Book that tour. Pack that bag... and we'll see you in Sri Lanka! If you're looking for some sun and to explore the world again ASAP then Sri Lanka is a top contender!
See you in Sri Lanka!