PLACES TO TRAVEL IN SPRING PT.1
So you are ready for a break and endless scrolling on Instagram has left you feeling overwhelmed - yes we know the feeling, the world can feel MASSIVE sometimes! So then, where are the best places to visit in March 2024 you ask? Well, look no further because we've got you covered! Keep on reading so you can get planning your next adventure. We know it'll be one to remember! Here are the best places for your travels in March 2024!
We have created the ultimate guide for the best places to visit month-by-month. Everyone's avaliability for the year is different, so whether you'll be seeking sun in September or making plans for March we have your back and we'll show you the top places you should consider visiting! The world is wide and the destinations are endless but there's no need to be overwhelmed, trust us and we will show how to get the best out of your holiday - no matter when you travel! Check out the other parts of the spring travel series with our Part 2 and Part 3 blogs too!
CAMBODIA

Why hello there. Thinking of going on a trip this March? Cambodia is the place for you! The best time to visit Cambodia is between November and April, since there is basically no rain and you'll get clear blue skies and lots of sunshine! BUT if you go in March, it's also pretty damn warm so it's the perfect conditions to escape your rainy cold country and enjoy the heat whilst sitting on the white sand beaches of Koh Rong Samloem! Sounds dreamy, huh? Well, you can make that dream a reality! The best thing about Cambodia is that it has so much to offer for such a tiny country. Not only does it have idyllic beaches where you can lounge all day, but you can go on a crazy night out and drink a bucket or 5 at world-famous Pub Street (originally named... we must say), learn about Cambodia's tragic recent history at the Khmer Killing Fields & S21 in Phnom Penh, marvel at the sunrise over the temples of Angkor Wat in Siem Reap or master the Cambodian cuisine at a traditional cooking class in Kampot. SEE... we told you Cambodia has everything. It really is a 2024 bucket list destination, and we're running our Cambodia Explorer from March 2024, so you know what to do!
Cambodia Highlights:
Koh Rong Samloem Island Paradise
COLOMBIA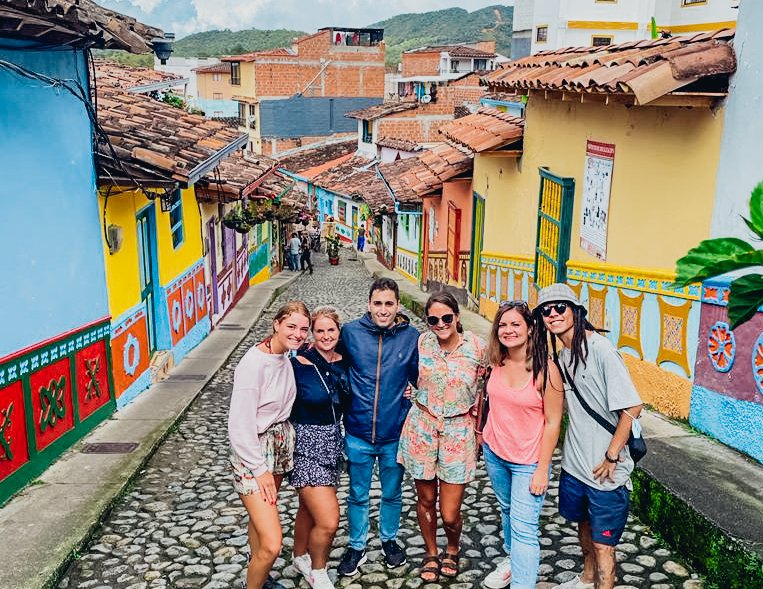 Colombia in March is bright, warm (thank you equator) and sunny AND between December and March, it has its dry season! So there really is no better time to visit Colombia than in March!! WOOP! And who wouldn't want to visit Colombia?! If you've seen Narcos, you'll know a little bit about Colombia's troubled past... you'll learn all about it, as well as its history and culture, as you explore Medellin & visit Communa 13, an area which was once dangerous but has been transformed through street art! After your brain can't take anymore culture, we'll move onto gastronomy... that's right, you'll get to sample some of Colombia's finest coffee at a coffee farm and see how it is made! What most people miss in Colombia though... is the unbelievable island hopping along Colombia's Caribbean coast! We'd say it's one of the best things to do in Colombia and most people skip it out completely! So kick back and relax this March on your own private island set deep in the mangroves overlooking the Caribbean sea, close to Isla San Bernardo! So, what are you waiting for?!
Colombia highlights:
Isla Roots Private Island Getaway
THAILAND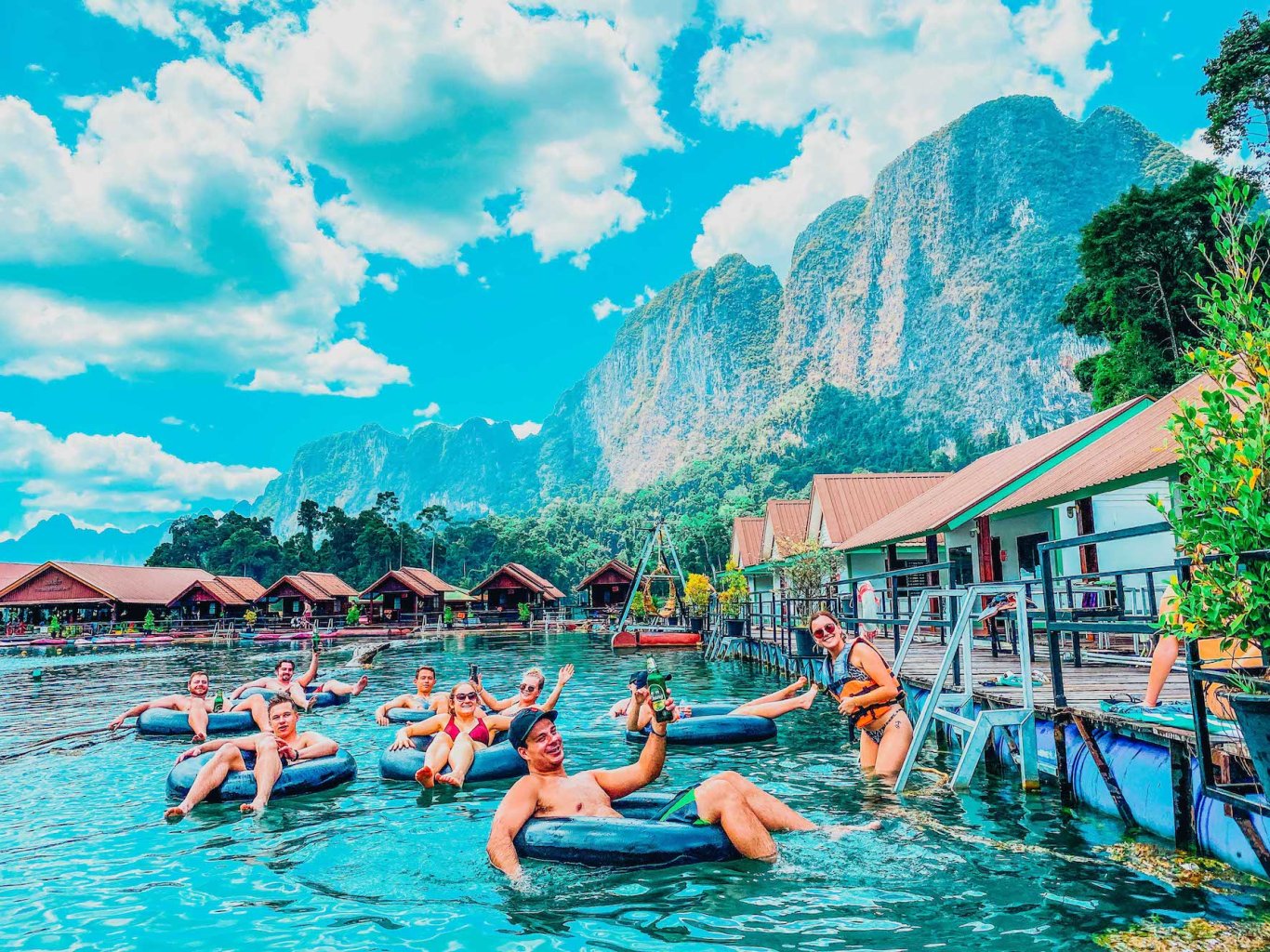 Thailand is quite literally always a good idea. We can't think of any month where Thailand would be a bad shout, but d'you wanna know why Thailand is so hot to visit in March?? Well because you can visit the WHOLE country with no worries. Central and Northern Thailand are hot hot hot in March, between 23c and 32c, but the evenings are refreshingly cool and there is basically no rain anywhere! In March, the monsoon season hasn't even started yet, so most of the country is dry af. B-E-A-U-tiful. So whether you wanna visit Central and Northern Thailand, visiting waterfalls upon waterfalls, trekking the beautiful lush forests and being amazed by the beauty of temples, or you want to visit the South, where you can island hop from one white sand beach to the next on traditional Thai boats that sail the perfectly turquoise waters and marvel at the vibrant underwater world of millions of Nemos and Dorys (or, like us, you wanna do both), then THIS is the destination for you. Sit back, book that tour and count down the days until you have a Chang in your one hand, a Pad Thai in your other and life. is. good.
Thailand highlights:
We told you that we got you! Those are the best places to travel in March 2024! Now you know what to do. Book that plane ticket, reserve that space on tour and get excited to go away... there's not long to wait! If you need any more travel inspo, feel free to send us an email on info@trutravels.com or check out our socials!
Want some more travel inspo?
Best places to travel to in May
Best places to travel to in June
Best places to travel to in September
Best places to travel to in November
Best places to travel to in December
Don't Quit Your Daydream!