BEST PLACES TO TRAVEL IN AUTUMN PT.1
It's September.. Summer has nearly come to an end, BUT there's no stopping you escaping to sunnier and warmer destinations and chase those rays for a little while longer. Tempting right?! To make things easier for you, we have pulled togehter this awesome blog of bucketlist destinations you MUST visit this Septmeber so all you have to do is pack your bags and just go! Whether you want to visit Europe or go further afield to Latin America or Australia, we've got you covered...
We have created the ultimate guide for the best places to visit month-by-month. Everyone's avaliability for the year is different, so whether you'll be seeking sun in September or making plans for March we have your back and we'll show you the top places you should consider visiting! The world is wide and the destinations are endless but there's no need to be overwhelmed, trust us and we will show how to get the best out of your holiday - no matter when you travel! Check out the other parts of the autumn travel series with our Part 2 and Part 3 blogs too!
COLOMBIA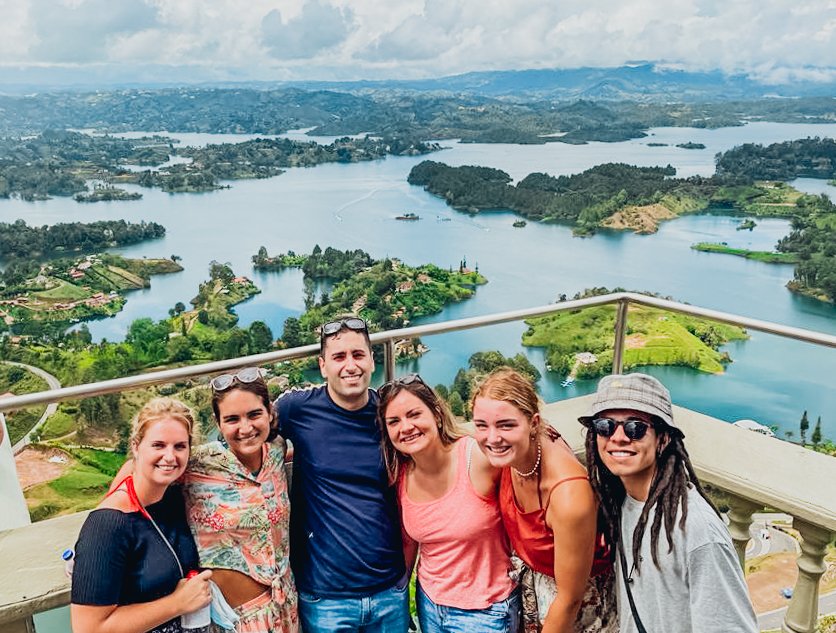 Pura vidaaa! Let's get straight into it.. Colombia has two dry seasons - December-March and July-August. Although September is verging into the wet season temperatures are spot on which means the sun will still shine on you for the majority of your time out there! To make things even better, hot spots will be less crowded.. that's a win, win if you ask us! Picture this... idyllic beaches off the stunning Caribbean Coast, 32 degrees heat, colourful towns and delicious coffe. Now, THAT sounds like a dream. We begin our journey in Medellin, take a walking tour around the vibrant Comuna 13 to discover the history of its difficult past and how it has transformed over the years thanks to the impressive street art, go coffee tasting in Guatapé before flying into Santa Marta and go off the beaten track to explore the Colombian jungle. We visit waterfalls in Minca, tube along the river, while sipping on beers, all the way down to the stunning beach in Viajero Tayrona.. Could things get any better than this? We think not! Ending the trip with an incredible and unique stay on the private island of Isla Roots near San Bernardino in Cartagena! Cartagena is Colombia's cultural hub so roam around the old town and take it all in. See, Colombia has literally everything! Rich in culture, lots of history, stunning beaches, lush jungle with impressive waterfalls... We're going, are you gonna join us?
CROATIA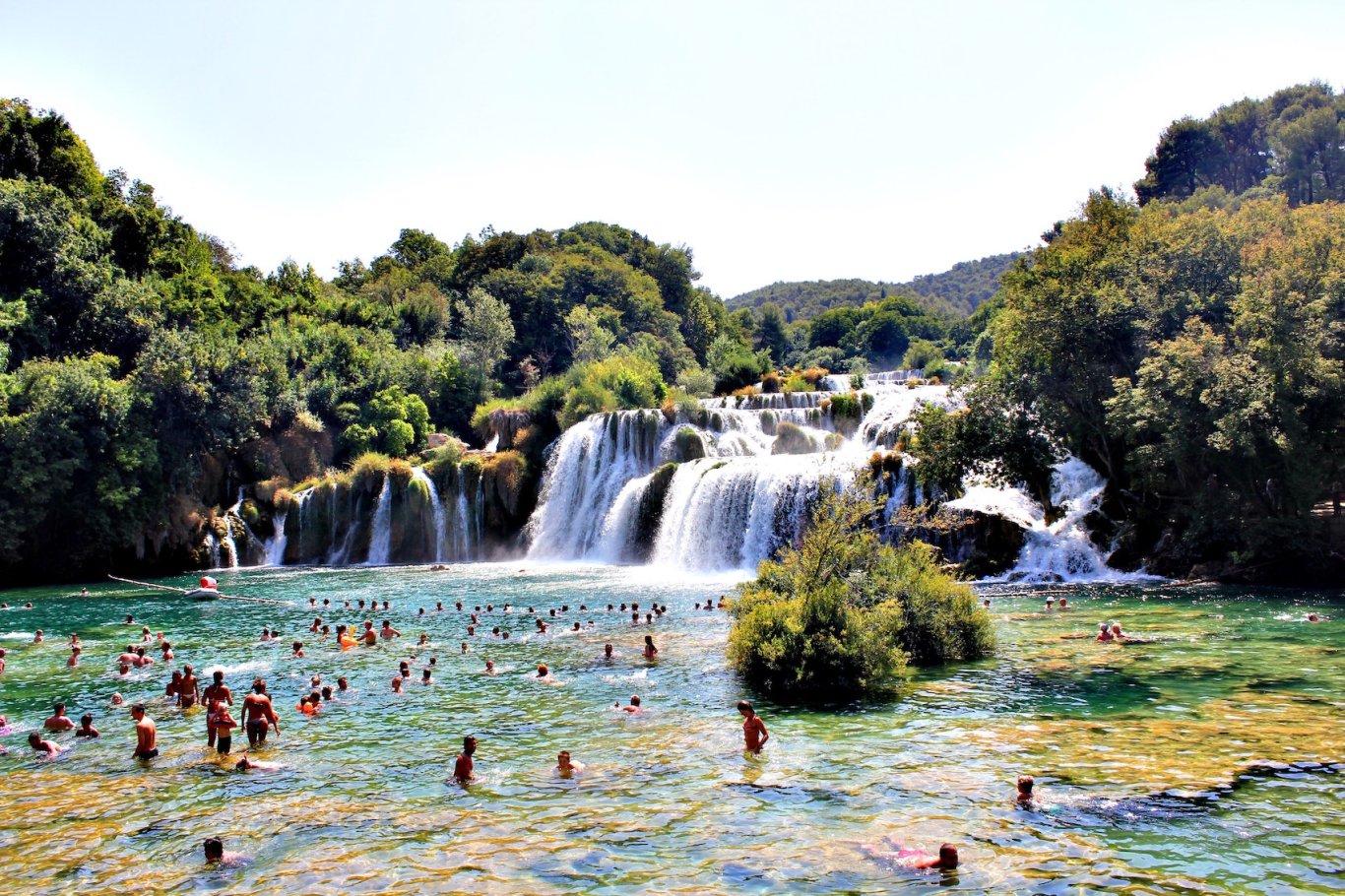 If you've not already booked to go to Croatia this summer, what are you even waiting for?! It's no doubt that Croatia should be on everyone's bucket list so if you haven't gone between the months of June-August then September is the one for you. It's still got all the benefits of the peak of high season- temperatures are perfect, the skies are blue, it's sunny alllll day long and to make things better, beaches will be quiet and we're HERE for it! So take a lil trip with us and discover the hottest places that Croatia has to offer... we're talking Dubrovnik, Mljet National Park, Hvar, Korcula, Brac. Yep, on our 8-day Croatia Sailing Adventure, we sail the Adriatic in search of the best of the best and the lesser known hidden gems. We set sail from Split, a vibrant and lively port city with a poppin' nightlife, and travel to Hvar, where we get the best of both worlds (culture and beach) by hiking to the top of a stunning Spanish fortress for unbelievable panoramic views overlooking terracotta rooftops (it's one of our favourite viewpoints in Croatia!) then, after working up a sweat, we can have our post hike cocktails at Hvar's well-known beach clubs knowing that we fully deserve them! After Hvar, we head to one of Croatia's best kept secrets - Mljet National Park - where we'll experience 10/10 ultimate zen vibes by kayaking on the tranquil still lake or cycling around the lush greenery with the lake as a stunning backdrop. As soon as you mention Croatia nowadays, one thing comes to most people's mind... GAME OF THRONES! So of course, next, we take you to the land of Dragons. We go on a walking tour of Dubrovnik, a UNESCO world heritage site famous for its spectacular walls of the old town before setting sail to the edgy and cool town of Korcula, the stunning island of Brac and returning to Split to finish up our tour. Now, tht's what you call a European summer of dreams!
AUSTRALIA
If a never ending summer adventure is what you're after then LISTEN UP! Australia might just be the place for you! Have you ever considered taking a long term trip down under? Well if you haven't, you'll soon change you mind. No matter the time of year, there are many places in Australia where the sun just keeps on shining ALL year long and temperatures never get chilly! So if that's the lifestyle you're after then you may want to consider taking some time off to tru-ly explore everything this beautiful and diverse place has to offer. Working holidays of course are a great way to ensure you get an extended visa once you have completed your travels. If this is something that tickles your fancy then stay tuned.. Good things are coming!
There ya go! Those are the best places to travel in September! Now you know what to do. Book that plane ticket, reserve that space on tour and get excited for the summer of your dreams! ! If you need any more travel inspo, feel free to send us an email on info@trutravels.com or check out our socials!
Want some more travel inspo for the rest of the year?
Best places to travel in August
Best places to travel in October