Best Places To Travel In Autumn Pt.2
October is the perfect month to go away... Autumn is in full swing, the leaves are falling and the temperature is dropping. You wanna escape the cold that's setting in? Well, look no further! You can still get some sun, blue skies, and high temperatures by escaping to some of our favourite destinations and we've pulled together the best places to visit in October so you don't have to do any thinking! Whether you wanna go to Asia or to the other side of the world in Latin America, we've got you covered... Check out the top destinations to vacation in October below and get ready for an unforgettable October!
We have created the ultimate guide for the best places to visit month-by-month. Everyone's avaliability for the year is different, so whether you'll be seeking sun in September or making plans for March we have your back and we'll show you the top places you should consider visiting! The world is wide and the destinations are endless but there's no need to be overwhelmed, trust us and we will show how to get the best out of your holiday - no matter when you travel! Check out the other parts of the winter travel series with our Part 1 and Part 3 blogs too!
CAMBODIA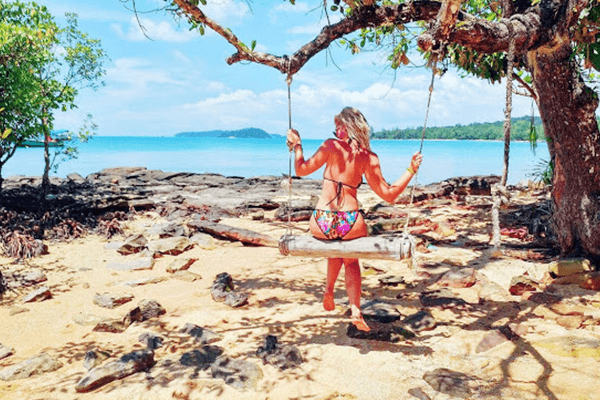 Cambodia's rainy season runs from May to September, so if you want to visit Cambodia when the rain has stopped and the clouds have cleared to reveal the stunning, warm Cambodian sun and blue skies, October is the perfect month for you to visit! As the cold is setting in in your home country, we can't think of a better way to escape reality than by heading to Cambodia and soaking in the sun on the stunning white-sand beaches of Koh Rong Samloem, one of our ultimate favourite destinations, but that is where our tour finishes... we've got a lot more of Cambodia to explore before we get there! Our epic 10-day Cambodia Explorer starts in Siem Reap, the cultural hub of Cambodia, where you'll tick off the ultimate bucket list activity with a visit to Angkor Wat at sunrise. After pretending to be Lara Croft for the day, exploring the UNESCO protected ruins of the Buddhist temple complex, we go to Pub Street to get our drink on! After Siem Reap, we head to Phnom Penh to learn about Cambodia's unfortunate and extremely upsetting recent history at the Killing Fields and S21 prison. Before heading to our final destination of Koh Rong Samloem, we head to the buzzing little town of Kampot for a traditional cooking class and to be a kid again at Arcadia Water Park, which is super fun! See, Cambodia has literally everything... culture, history, beaches etc. If you're not thinking about heading to Cambodia in October, (Angkor) Wat are you thinking?!
PERU


The best time to visit Peru is during the dry season (between May and October), so if you haven't visited Peru yet this year... what are you waiting for?! In October, Peru is sunny and has gorgeous bright blue skies, the perfect condition for hiking the Inca Trail to Machu Picchu and trekking to the less well-known (but no less impressive) Lake Humantay. With it being peak season though, it's best to get things booked in early so you don't miss out. We'd suggest joining us on our incredible, life-changing 9-day tour because we'll sort out all the logistics and you can just sit back, relax and enjoy the ride! On our Peru - Inca Adventure, you'll start in Lima, a vibrant and lively city where you can stuff yourself full of delicious Peruvian food, before arriving in Cusco to discover the traditional charm of Peru and learn about the heritage of the former capital of the Incan empire (you'll be left gobsmacked when we visit the ancient site of Sacsayhuamán!!). Then, we head to the impressive Andes, where we hike to Lake Humantay, a majestic pastel blue-green lake that is a sacred and spiritual area to the Incas, and trek the Inca Trail to the famous and impressive Machu Picchu! Talk about ticking off your bucket list... in Peru, we've got you covered.
INDONESIA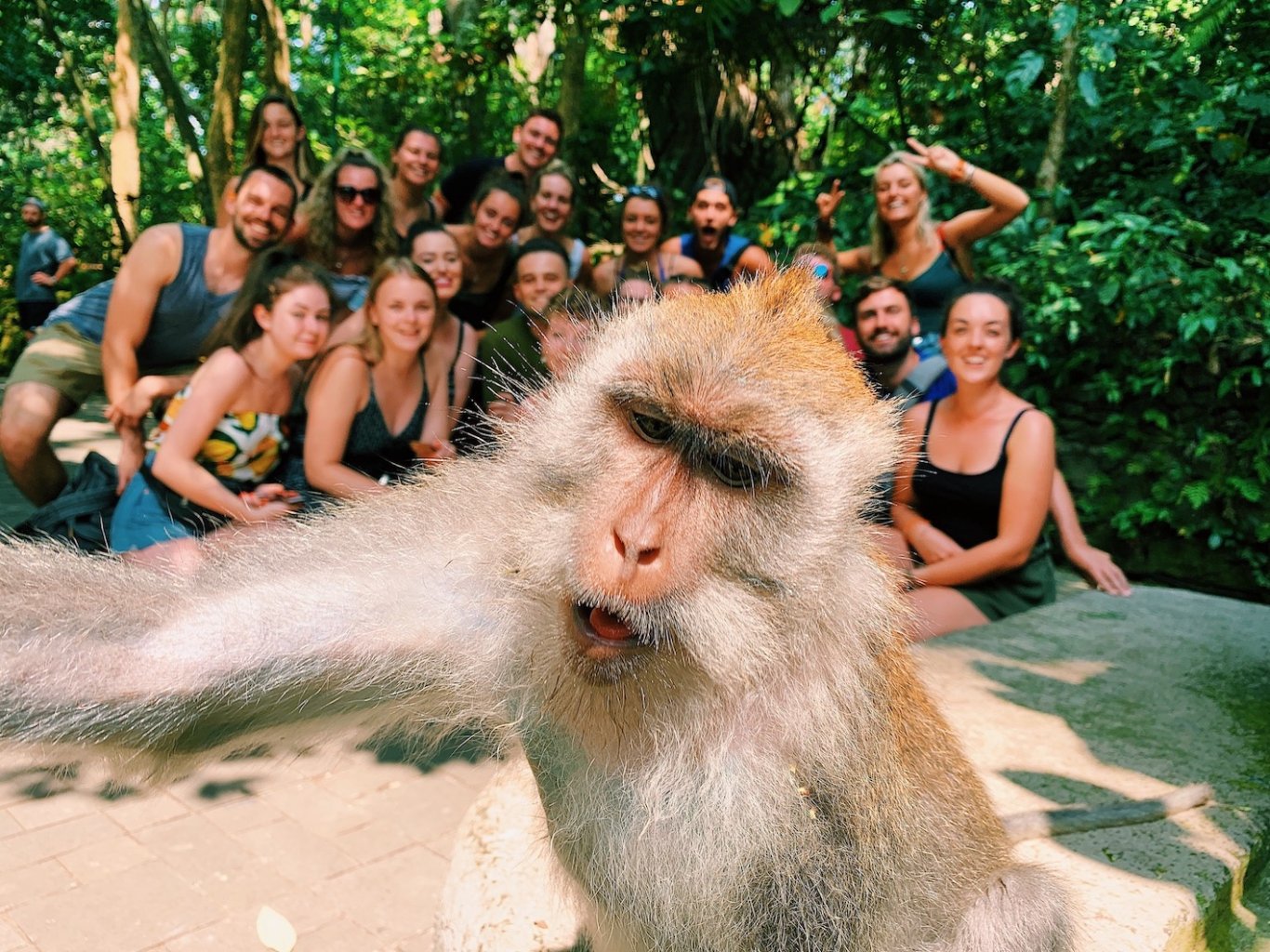 October is the perfect time to visit Indonesia as the weather is perfect for island-hopping, snorkelling, and beach relaxation and it's the last month before the rainy season hits (although we consider Indo a pretty year-round destination!) Not only can you go to Bali and the nearby Gili Trawangan, but if you really wanna make the most out of your trip out there, you can also visit the incredible Komodo marine reserve, which is so breath-taking. On our 10-day Bali Experience, first, we'll visit epic traditional Balinese temples in the morning and watch surfer dudes hit the waves in the afternoons in Canggu (we'll even have a little go at the waves ourselves with a surf lesson). Then we'll swap the coast for some lush greenery by chasing waterfalls and exploring rice paddies in Ubud, visiting the famous Monkey Forest and having a traditional Balinese cooking class. We end this epic 10 days in Gili Trawangan, where we'll island-hop, soak up the sun on idyllic Gili T beaches, snorkel with turtles (and maybe sharks) and cycle around this sleepy island. On our 9-day Komodo Island Hopper, we journey from Lombok to Flores, hitting all of Indonesia's best-kept secrets (we visit Moyo Island, which literally only allows 50 tourists a day.. so this place really is unique and off the beaten track!) and the unbelievable experiences that everyone is dying to do - the fire-breathing Komodo Dragons (ok they're not really dragons so there will be no fire!). In between, we hike to the stunning viewpoint on Padar Island, we visit one of the top 7 prettiest pink beaches in the world and we snorkel with manta rays... what more could you want? If we were you, we'd do our 18-day Bali & Beyond tour which combines our Bali Experience and our Komodo Island Hopper and get the best of both worlds. It'd be rude not to!!
There ya go! Here are the best places to travel in October! Now you know what to do. Book that plane ticket, reserve that space on tour and get excited for the summer of your dreams! If you need any more travel inspo, feel free to send us an email on info@trutravels.com or check out our socials!
Want some more travel inspo for the rest of the year?
Best places to travel in August
Best places to travel in December