Machu Picchu is a real highlight when travelling around Central and South America however, there is so much more to see and do across this awesome part of the world. Definitely make some time to explore Machu Picchu because it will absolutely blow you away, but here are ALL of our top things to do across Central and South America.

NO.1 TREKKING AROUND MACHU PICCHU, PERU
Impressive, spectacular and mind-blowing are the only words needed to describe this world heritage site - it's no doubt exploring Machu Picchu is our number one activity to do!
It's been said Machu Picchu is one of the most visited attractions in the world, which you can understand why it is one of our best things to do in Peru. However, don't let the word 'most visited' put you off as there are a limited number of 2,500 people that are allowed to visit each day, meaning you won't feel like you at a busy tourist attraction. Enjoy a scenic train ride from Cusco as you head into the Sacred Valley of the Inca, before entering into the impressive site that's surrounded by the emerald green mountainous backdrop. A day you'll cherish forever.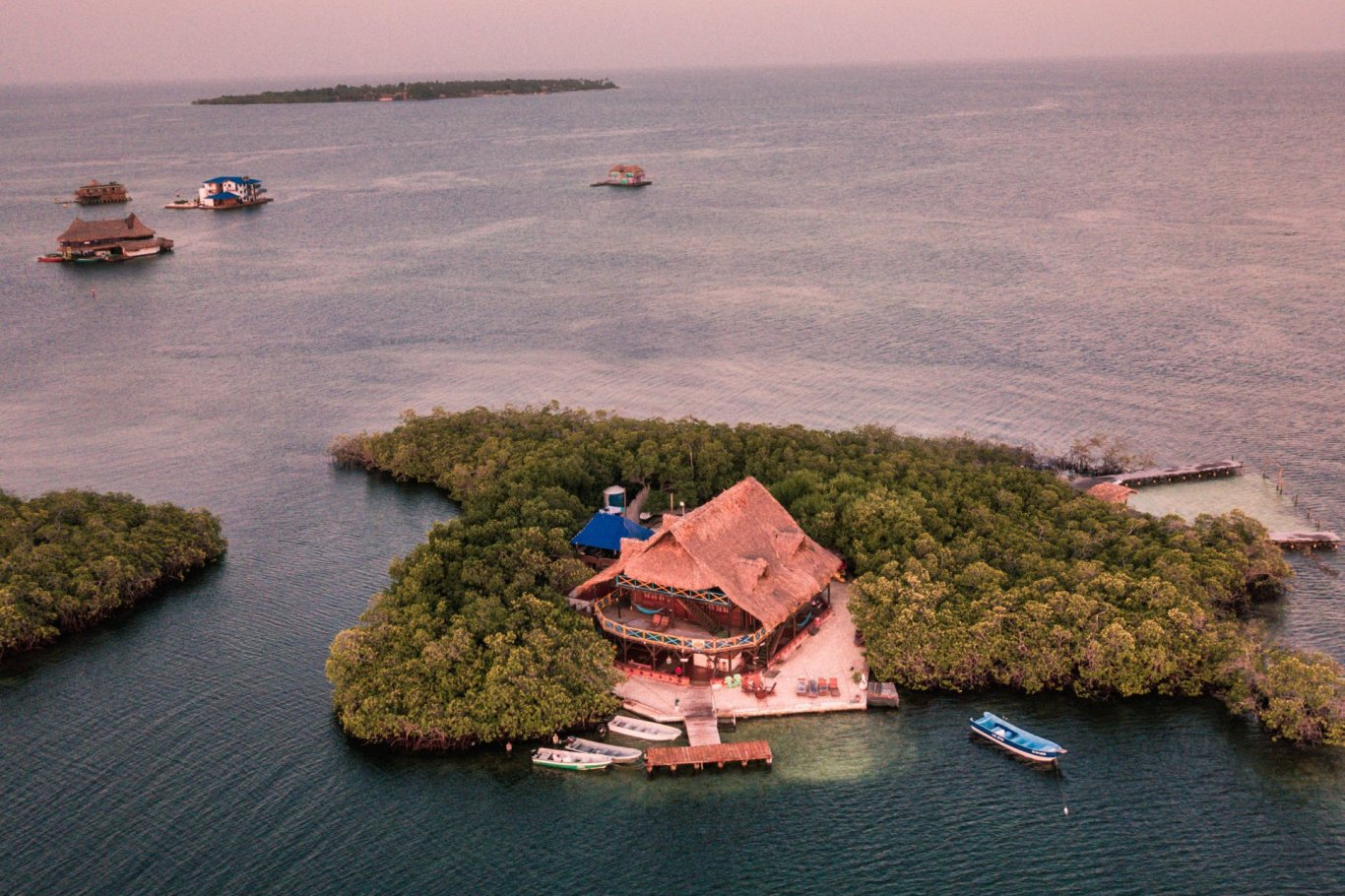 NO. 2 PRIVATE ISLAND GETAWAY, COLOMBIA
When most think of Colombia you'll most likely think of quirky, colourful cities and lush green jungles, you're not wrong there, but this exotic destination has many more hidden gems than you might think. Lying along the Caribbean coastline, you'll find the charismatic city of Cartagena. Cartagena is a great stop off before heading off on a paradise private island getaway. Hop on a short ferry ride (approximately 2.5 hours) before arriving to Isla Tintipan. This stunning island is one of our Colombia highlights in our Colombia travel guide, and you'll understand why when you see it for yourself. Sunbathing, swimming in the sea, snorkelling, boat trips, water sports and reading your favourite book, it doesn't get much better than that.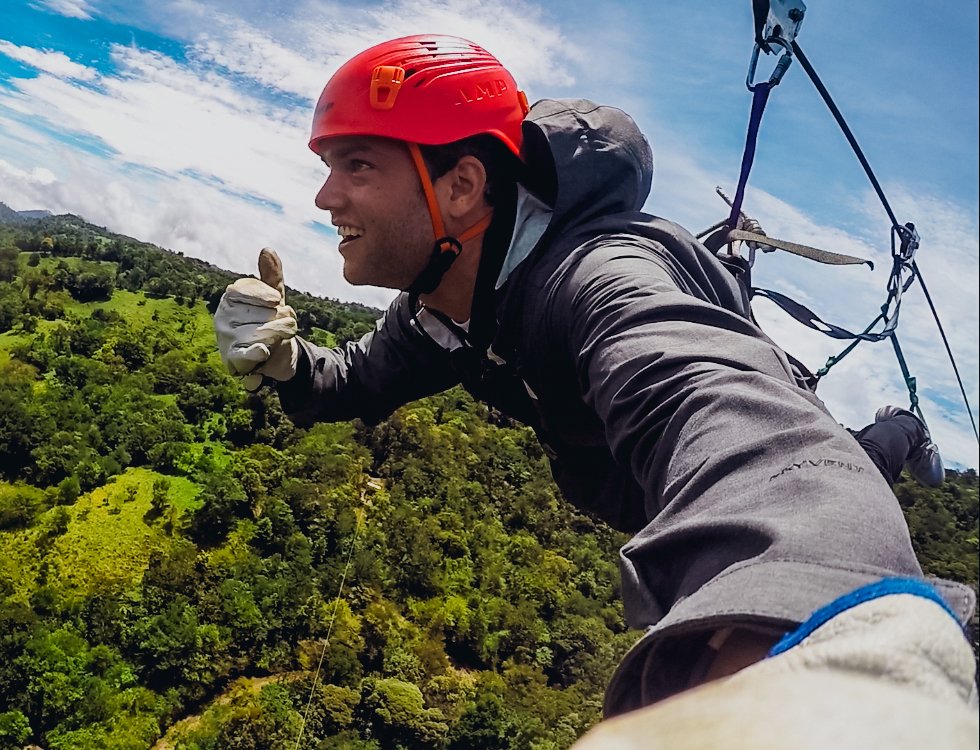 NO. 3 ZIP LINING IN MONTVERDE, COSTA RICA
One of the top things to do in Costa Rica is ziplining, and there is no better place to do it than Monteverde. There are many places you can zipline in Monteverde, and whichever area you choose, you won't be disappointed. Ziplining in Costa Rica is a real adrenaline-fueling activity while at the same time, you'll body will be filled with goosebumps from the incredible views that surround you. A top activity to do on your Central America travels.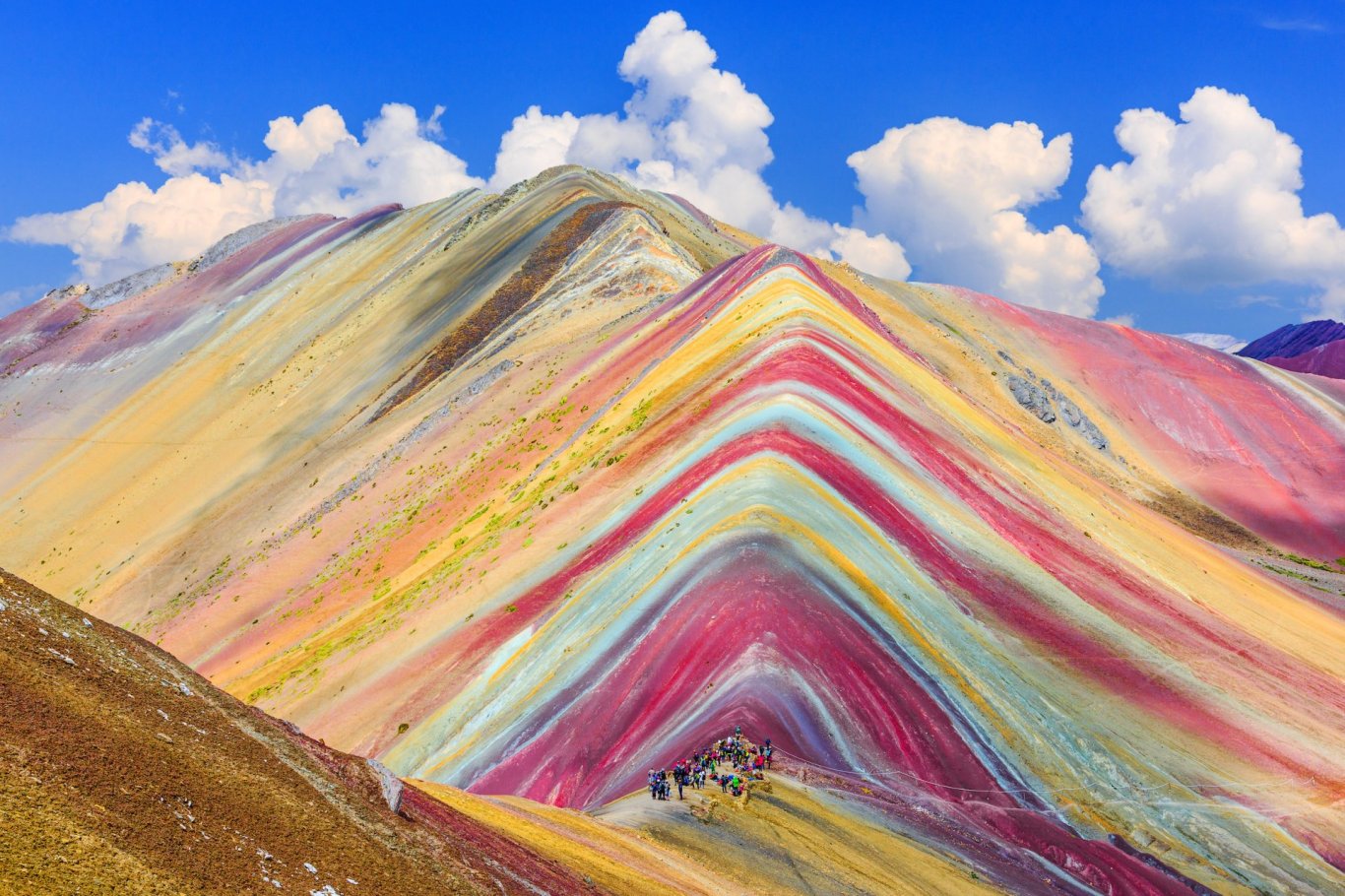 NO.4 EXPLORE RAINBOW MOUNTAIN, PERU
There isn't a more Insta worthy place than Rainbow Mountain in Peru! Also known as Vinicunca Mountain or Montaña de Siete Colores, exploring the Rainbow Mountain will honestly blow you away. The perfect day trip from Cusco and if you are feeling daring enough you can take on a full days trek, but so you can get a feel of the challenge ahead, Rainbow mountain is nearly as tall as Mount Everest base camp sitting at 5,200 metres high, but is definitely worth getting your sweat on.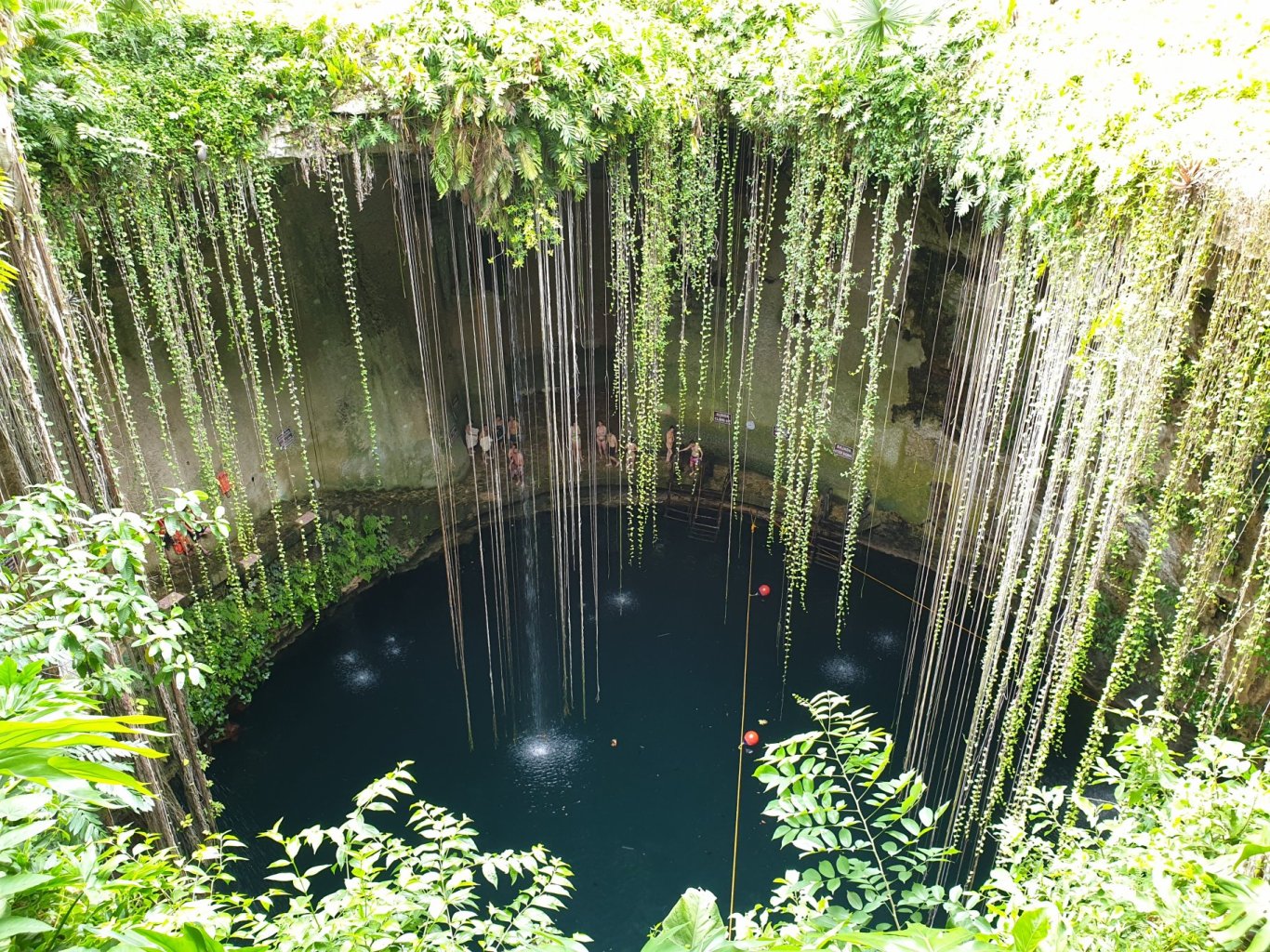 NO.5 SWIMMING IN CENOTES, MEXICO
Although most travellers love Mexico for trying their local cuisine (&tequila), swimming in cenotes is a top thing to do travelling in Mexico. There is nothing that will quite dazzle you than the natural swimming pools known as cenotes, found in the Yucatán region. Even if you don't like swimming that much, you'll want to dive into these refreshing pools. There are thousands of cenotes spread all over the Yucatán-region, made from collapsed limestone bedrock, previously admired by the ancient Mayans and is now a top tourist activity, suitable for all.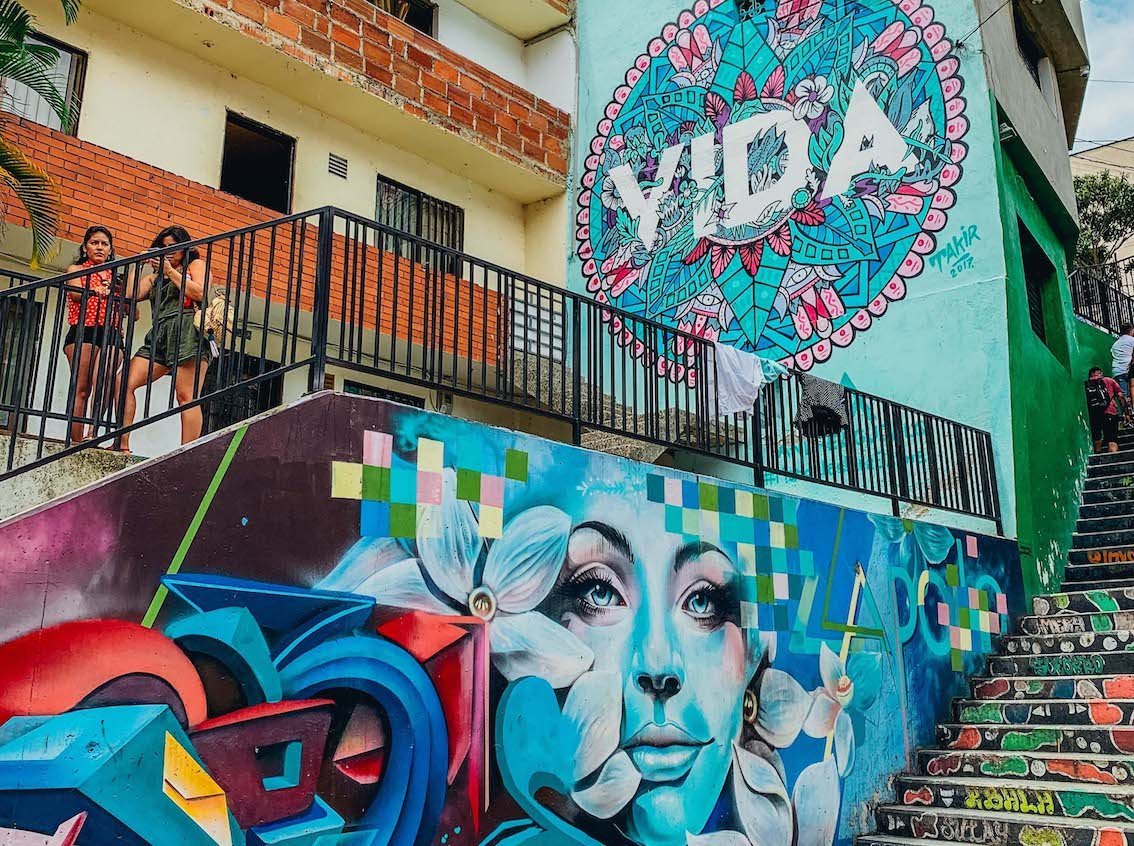 NO.6 MEDELLIN CITY TOUR, COLOMBIA
Did you know that Colombia is now safer than ever to travel?! Although once considered a dangerous place to visit Colombia in particular Medellin, has completely transformed over the years. The city is no longer related to crime or violence and is a popular tourist attraction full of vibrant graffiti and street art. Head over to the once-notorious Comuna 13 to snap some vibrant photos and travel the escalators into the lively neighbourhood.
*Have a read of our Colombia Travel Guide to get your ready for your trip here.*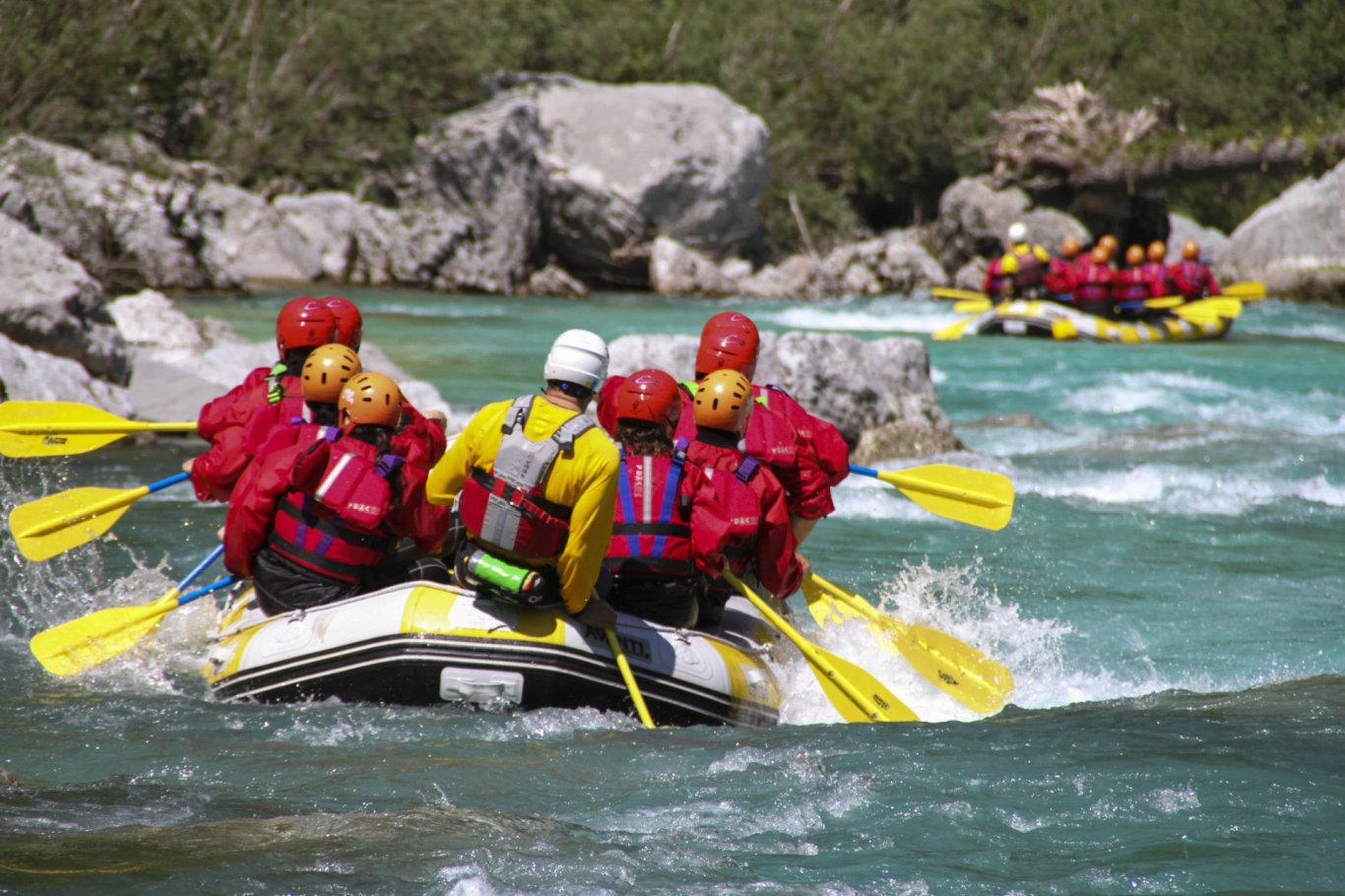 NO.7 WHITE WATER RAFTING, PERU
One of those activities that should be on everyone's bucket list, white water rafting is a super fun adrenaline-fueled activity that is a must on your Central and South America travels! Although to some it may seem a tad bit scary, however, it is, in fact, extremely safe to do. You'll get a brief beforehand of what to do, as well as top-notch equipment to wear to keep you safe. All you've got to do is enjoy the ride!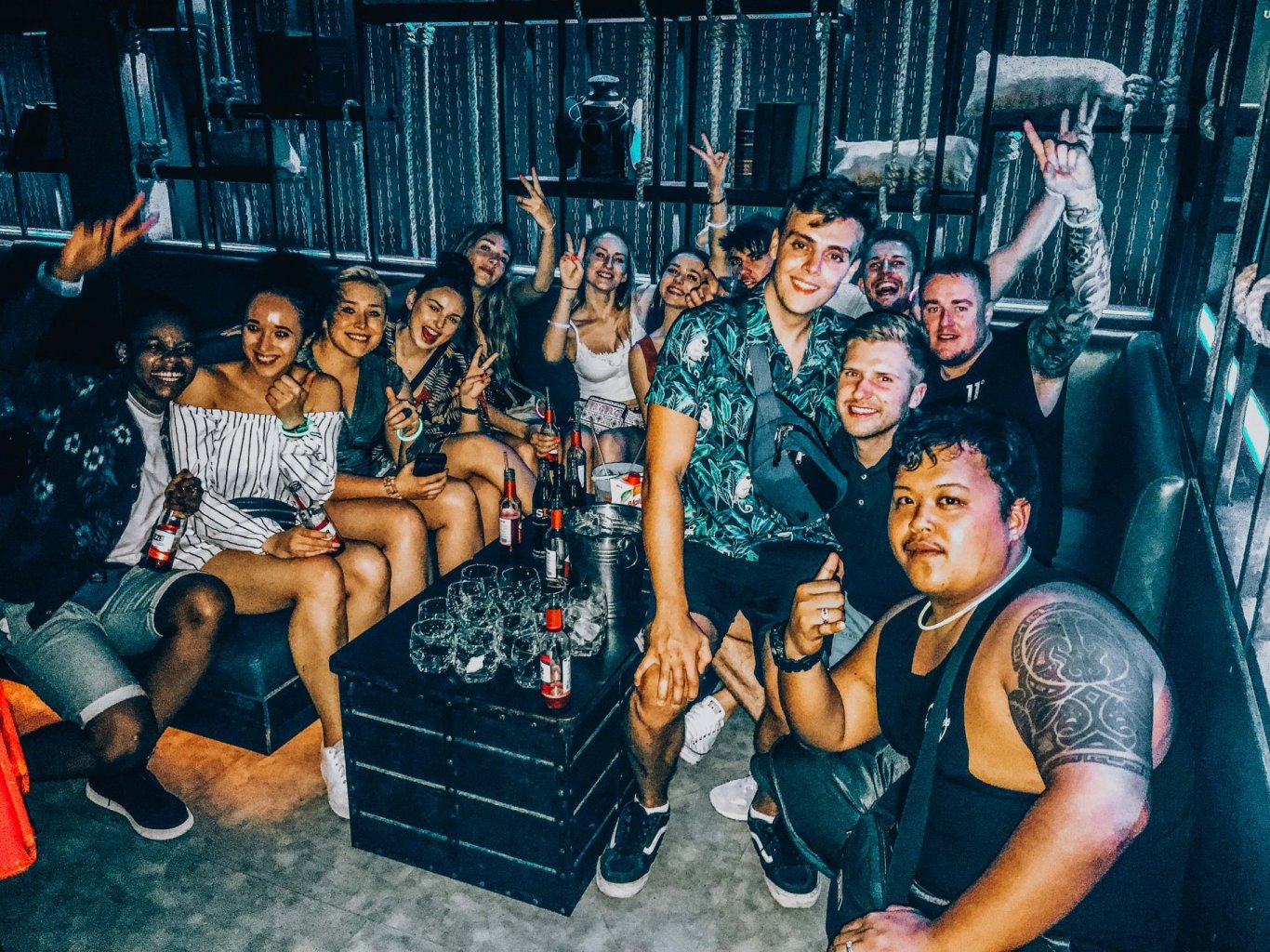 NO.8 PARTY IN CANCÚN, MEXICO
One of our top tips for travelling Latin America is to be wild, and you can definitely BE WILD in Cancún. Of course, travelling is all about exploring new places, but you have got to have fun at the same time, right?! Cancún is the ultimate beachside party town which you've got to experience for at least one night on Central and South America travels. A few of our favourite bars to visit in Cancún is Coco Bongo, Mandala Beach club and Antique if you are up for partying till sunrise! Cancún is a party destination that you won't want to miss out on.
NO.9 SALAR DE UYUNI, BOLIVIA
Also one of our best places to visit in South America, Salar De Uyuni in Bolivia is one of the most popular things to do, not only in Peru but across Central and South America. This spectacular site is not only the worlds largest salt lake, but it's dry and the lake is pure white, there isn't view quite like it. You've just got to see it for yourself to understand how spectacular it really is.
As you can see, you will not be disappointed with the number of things there are to do in Central and South America. To help you out getting ready for your travels, have a read of our Tips for Travelling Latin America - then all you'll have left to do is pack ya bags and say Adiós!