8 BEST COUNTRIES FOR SOLO TRAVELLERS
Are you ready to take the leap and get out of your comfort zone? Stop waiting around for the perfect someone to join you on an adventure and book yourself on that trip you've been dreaming of doing for what feels like forever.. It's time to follow your dreams, make memories and do life on your own terms. Here are the BEST 8 countries we know you would love as a solo traveller. LET'S GO!!

Philippines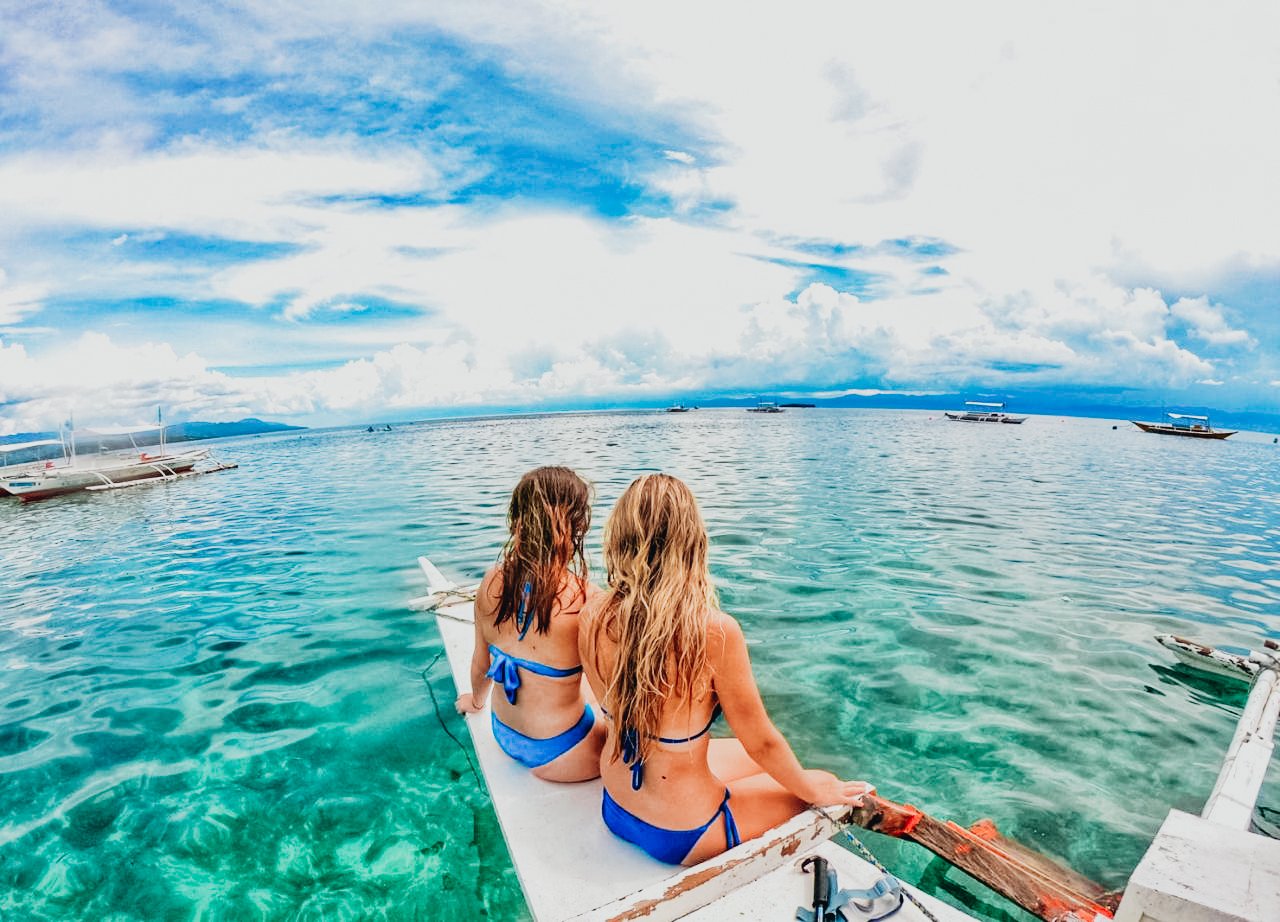 If paradise is what you're dreaming of, then the Philippines is the place for you. With over 7,000 islands, this country is filled with beautiful sandy beaches, incredible scenery and the most delicious food. Here is where you'll swim and snorkel in the clearest waters, sail the days away island hopping and let loose in the wonderful party capital that is Boracay. Sounds dreamy right? To make things better, the Filipinos are some of the loveliest people you will ever meet, who will go above and beyond for you, making this a country you MUST visit as a solo traveller. We promise you it won't disappoint!

Mexico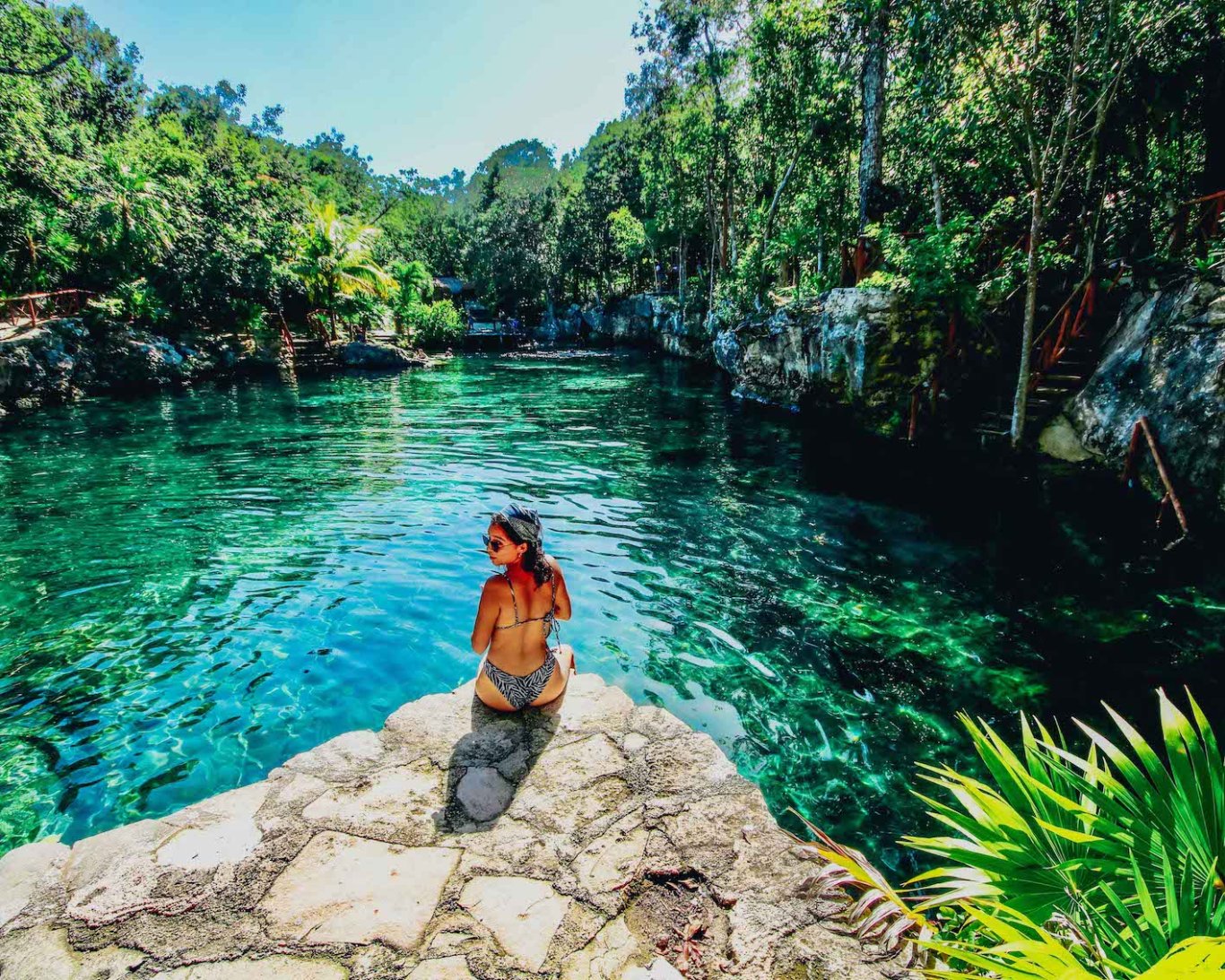 Mexico, the country that's known for its wild nightlife, ancient ruins and tropical beaches. Where you can spend your days exploring lagoons, eating your way through food markets and spending your evenings drinking all things Tequila with your new besties. If this doesn't make you want to visit Mexico, then surely having the once in a lifetime opportunity to tick off one of the 7 wonders of the world will. Visiting the UNESCO World Heritage site of Chichen Itza should be on top of your travel bucket list when travelling South America.
Thailand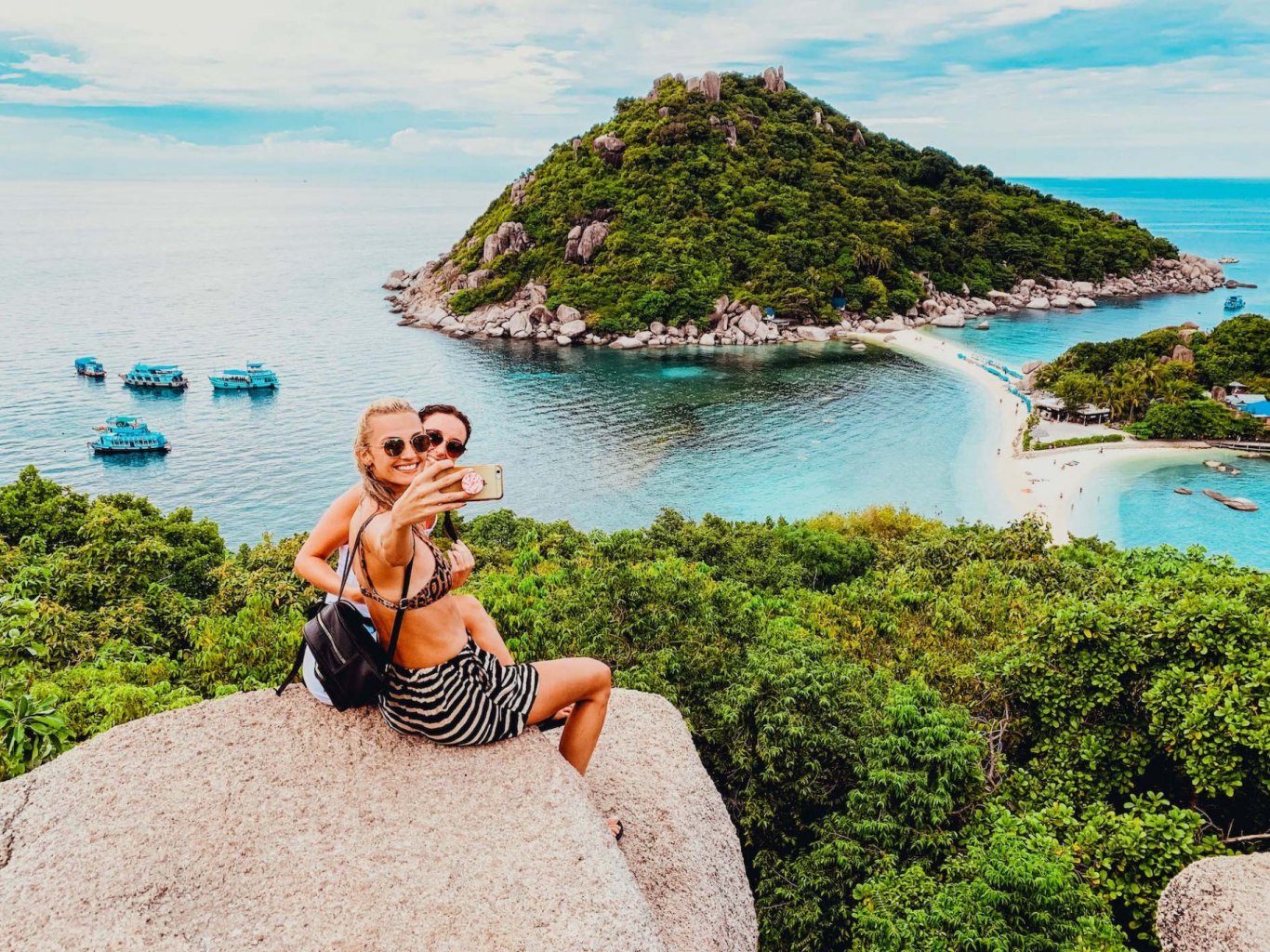 With Thailand being one of the most popular destinations for solo travellers, we are confident in saying that you will make friendships for life here and that's the most important thing, right? Whether you want to spend your days relaxing on a beach, wandering through the chaotic markets, exploring in the mountains or even kicking ass in a Muay Thai class, Thailand has got it all! There's really only great things we can say about travelling solo in this crazy but wonderful place. What are you waiting for? Thailand is calling!

Greece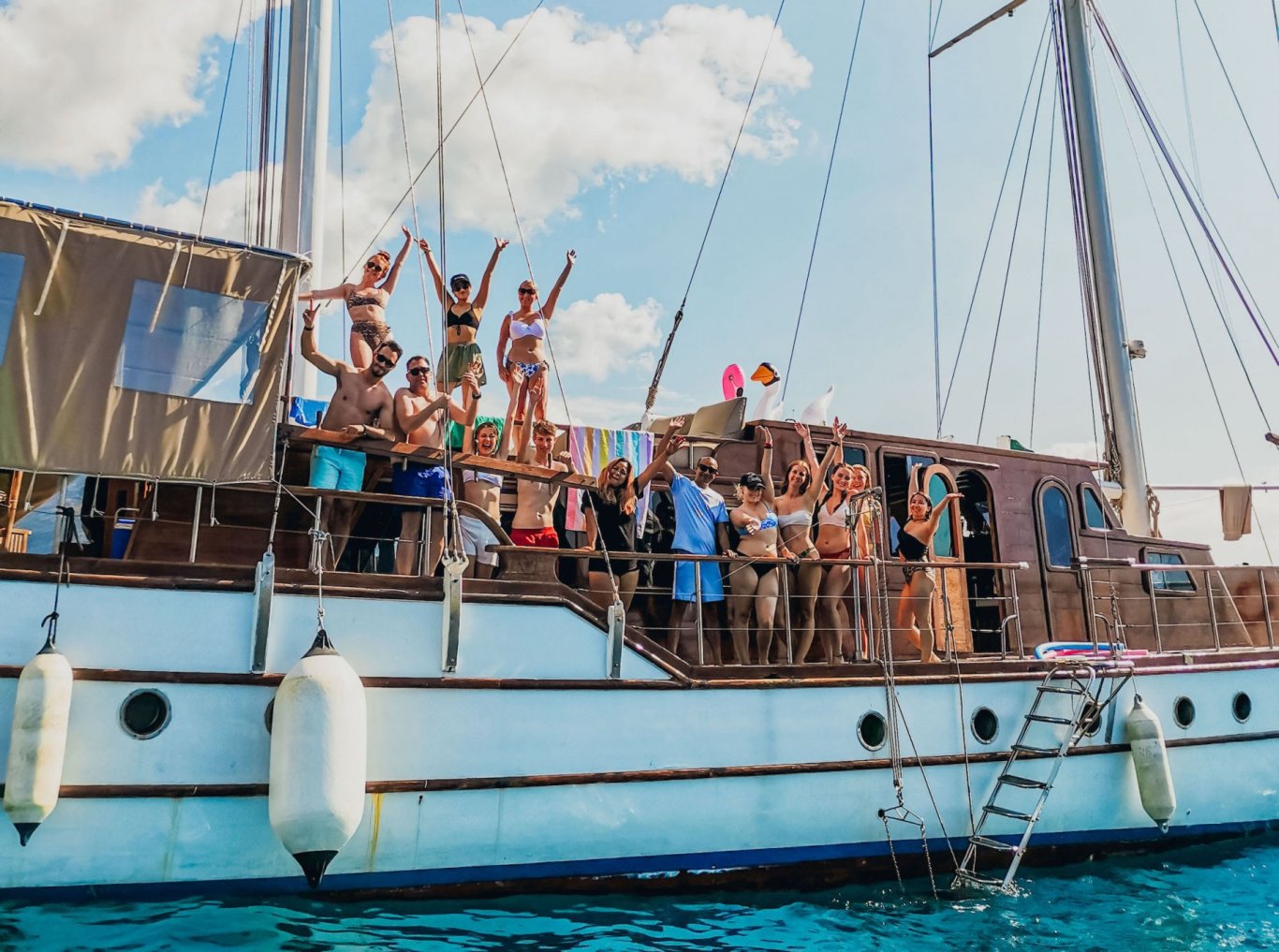 If a European summer is on your mind then say no more! There's no better way to start your solo adventure than setting sail in Greece. Prepare yourself to live your best Mamma Mia life, beach hopping around the most beautiful european islands and eating endless amounts of Gyros. Sounds unreal if you ask us! And if insta worthy pictures and chasing sunsets is what you're after, then get those flights booked because you're flying out to Greece!
Costa Rica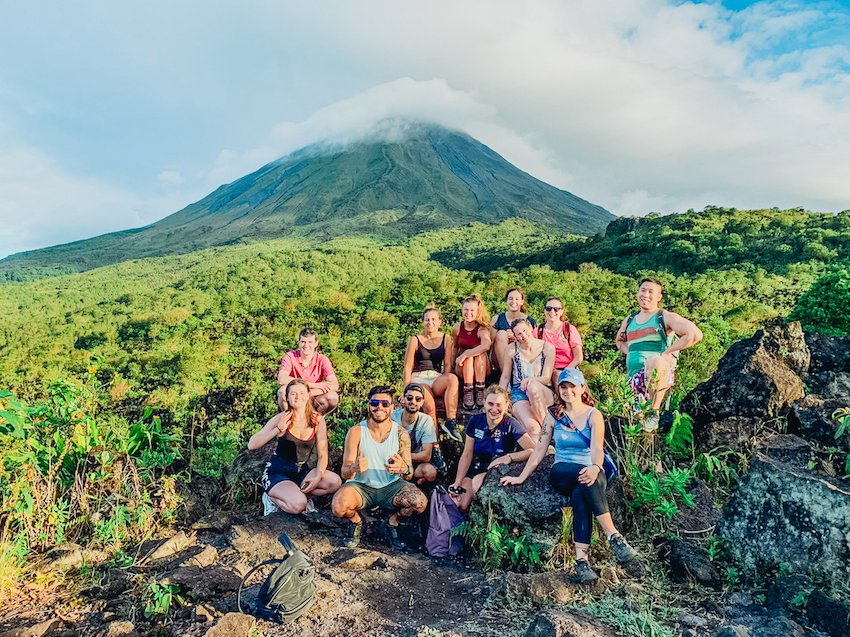 Dreaming of a tropical state of mind? Not only does Costa Rica offer insanely biodiverse wildlife, there are so many activities for solo travellers to enjoy. Spend your days ziplining, hiking volcanoes, chasing waterfalls and forever getting lost in tree-mendous rainforests. Pun intended, you know we had to. What more could you want?
Cambodia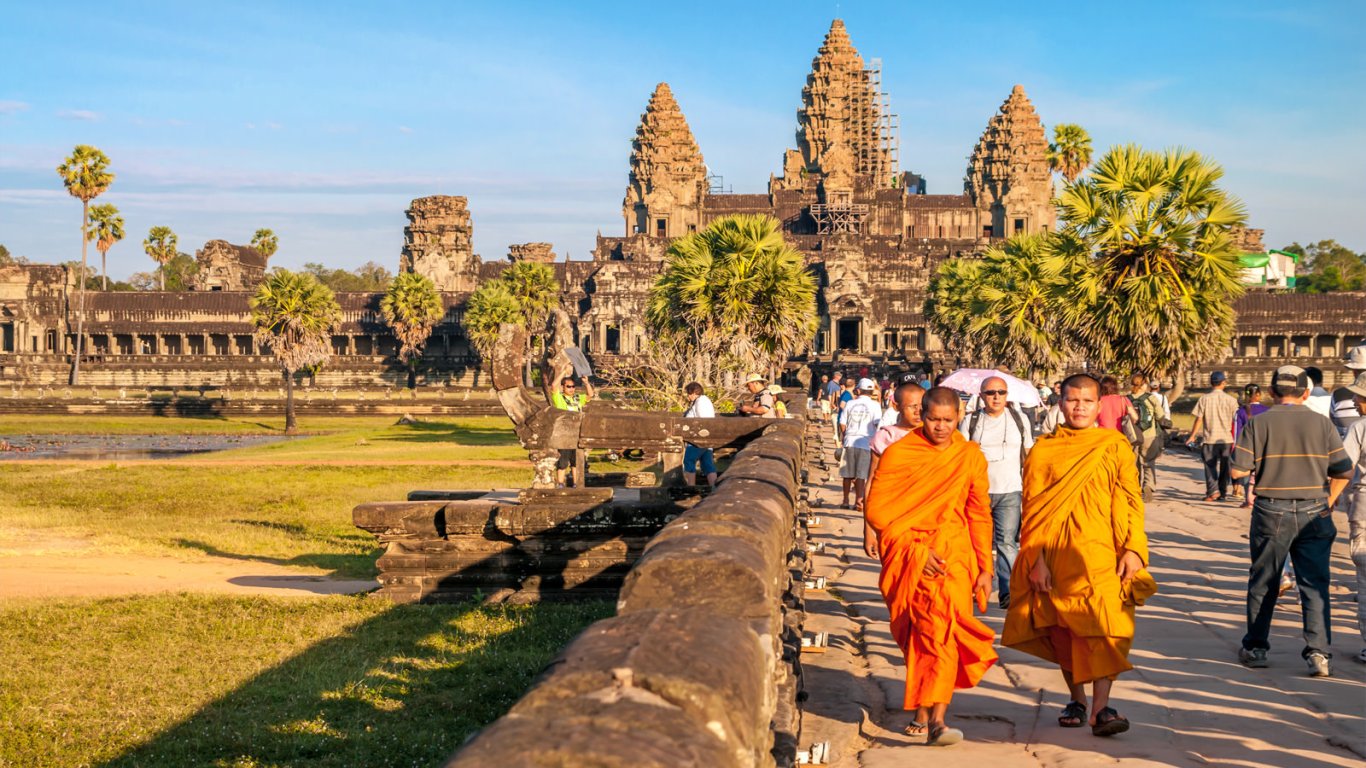 With the perfect balance between partying, culture and adventure, Cambodia is THE place to go on your solo adventure. Still not convinced? We're talking, gorgeous sunrises at yet another UNESCO Heritage site, cooking classes, snorkelling, waterparks, neon lights and over 4000 temples to roam around. That's insane right? Get ready to be templed-out, you're off to Cambodia.

Peru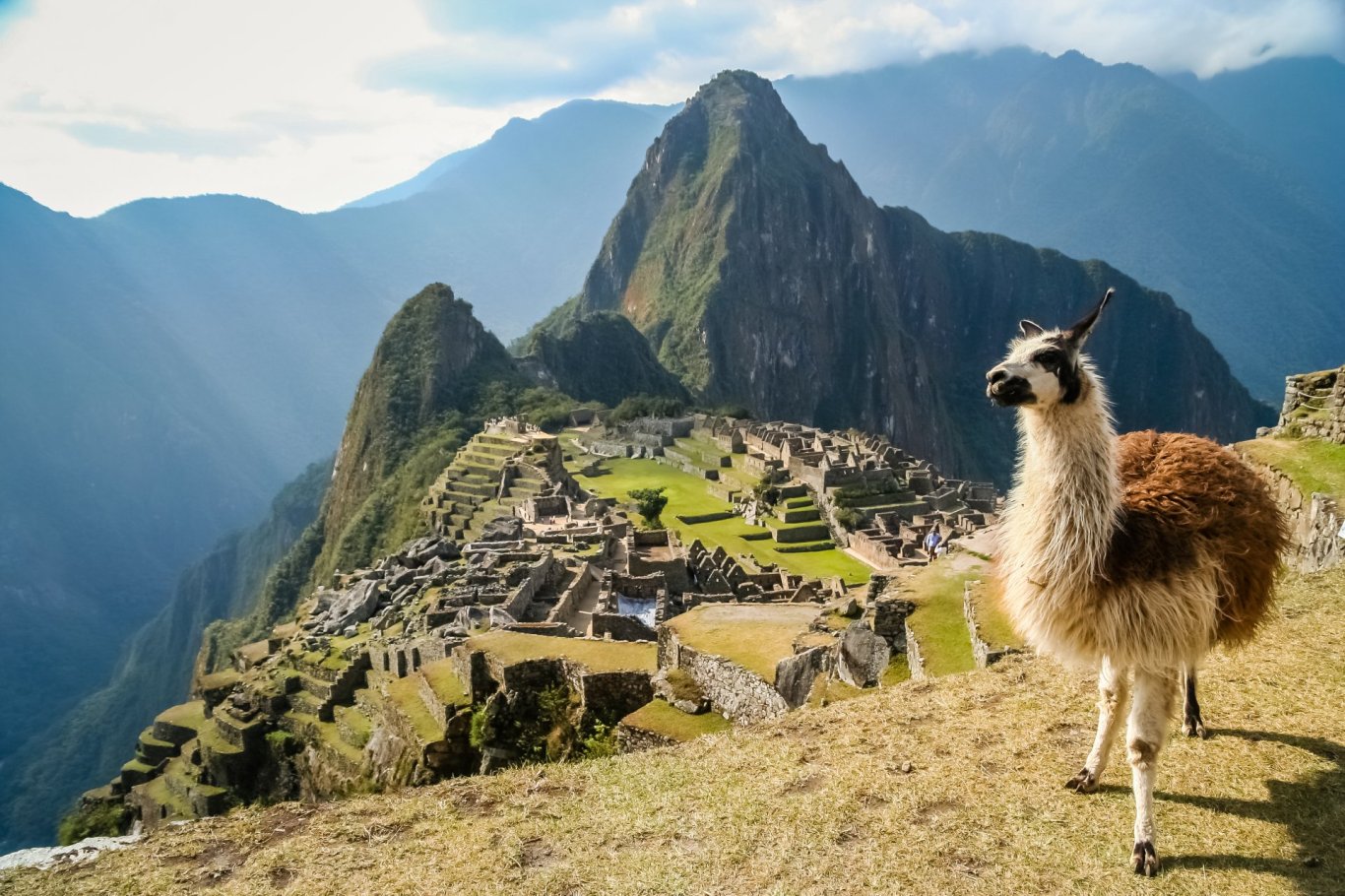 If you're in need of a change of altitude then say no more. Known as one of the safest counties in South America, Peru is the perfect place for solo travellers. They do say that the best views come from the hardest climbs so unleash your adventurous side and hike the iconic Machu Picchu. One of the 7 wonders? Completed it mate! Continue on and trek through the wonderfully colourful Rainbow mountain and spend your days exploring the vibrant city of Cusco. I mean, it doesn't get much better than this!

Vietnam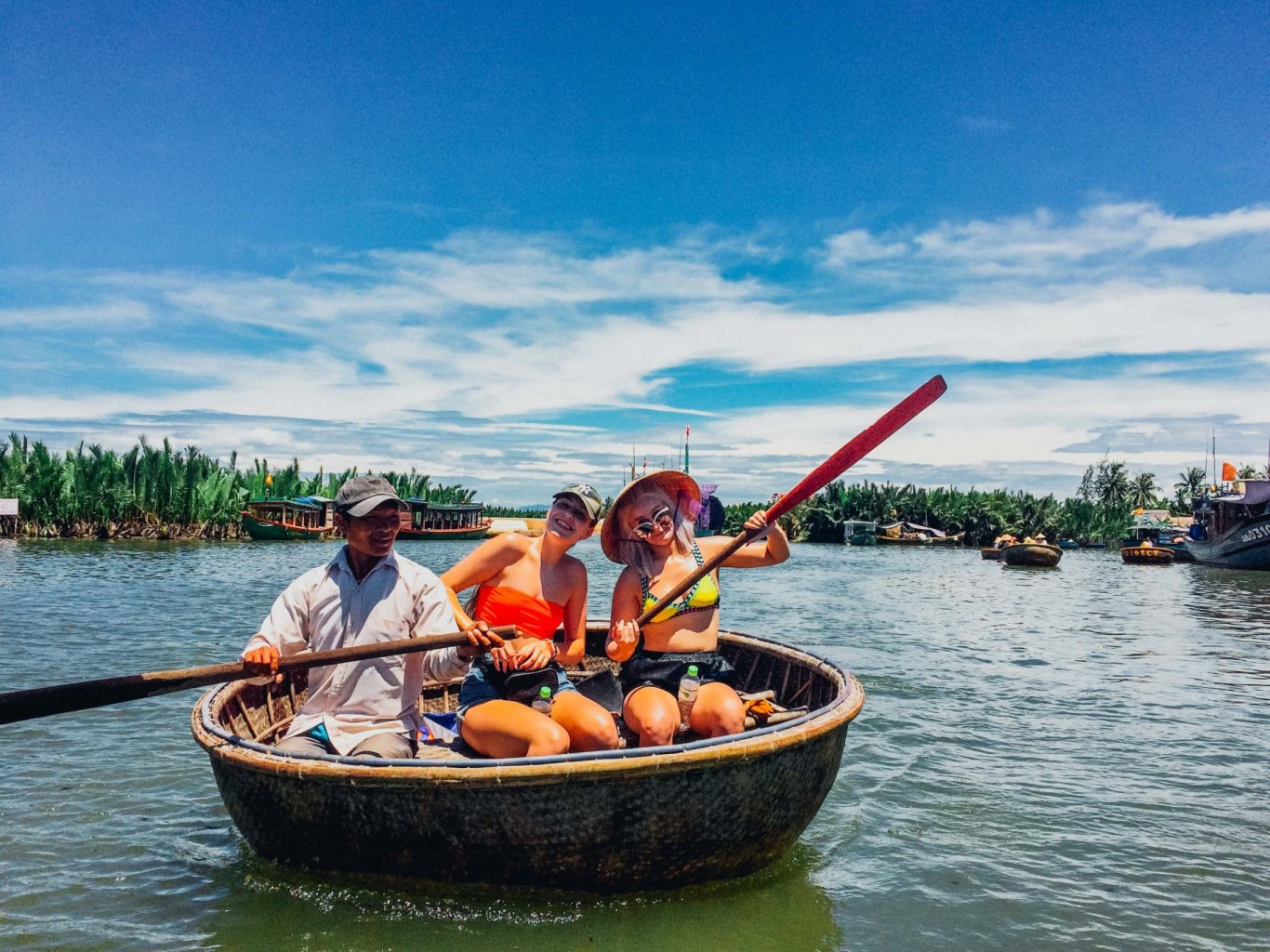 Catering to all types of travellers, Vietnam is by far one of the most enchanting destinations in South East Asia and visiting as a solo traveller is a must! Drop into the world's largest cave, visit the stunning limestone towers in Halong Bay and duck around at the Duck stop where a ducking good time is guaranteed! Full of hidden gems, activities and delicious foods, VietNom should be at the top of your bucket list.

There you have it! We have given you not one, not two, but eight of the best destinations for your next solo adventure. No more messing around.. Life is short, the world is wide, book those flights and make some memories!