TRUTRAVELS X MAD MONKEY

On the 10th of May 2023, Trutravels and Mad Monkey came together for an epic pool party fundraiser in Bangkok with the aim to raise money for the incredible Karen Hilltribes Trust, as well as having having an AWESOME time doing it of course!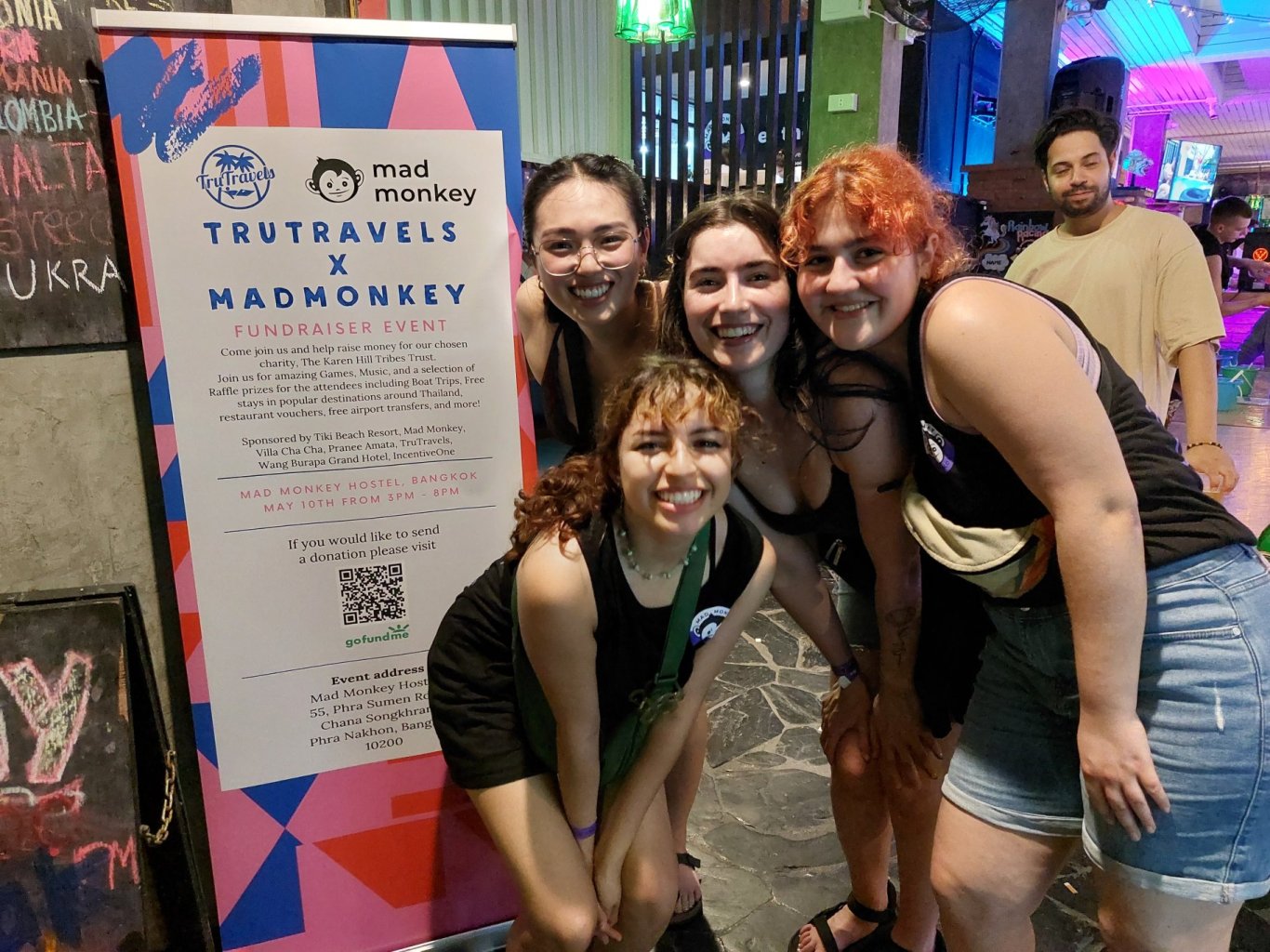 So who are the Karen Hilltribes Trust they and what do they do?

The Karen people are an ethnic minority tribe who live in Northern Thailand often in small villages in the jungles. They have an incredibly rich culture but often live below the poverty line and have limited access to health care and education facilities. The Karen Hilltribes Trust aim to improve their livelihoods and improve their quality of health!
Since the Karen Hilltribes Trust was launched in 1986, they have benefited over 48,000 people with clean water and sanitation and 15,000 kids and young adults with access to education to help their opportunities in the future. And since we visit them on our Northern Thailand Adventure tour, we thought it would be a great project to support as they are a cause that is Tru-ly close to our hearts!
We decided to do what we do best, raise money whilst having the time of our lives. Our incredible Thailand team partnered with Mad Monkey Hostels in Bangkok to host a pool party to raise money. We played some intense games of volleyball, flip cup and beer pong to get the party started and also had some raffle prizes to give away. Prizes included stays at Tiki Beach resort with a bar tab in Koh Phangan, a few nights stay in Chiang Mai, a boat trip in Koh Tao, restaurant vouchers and some epic TruTravels merchandise!!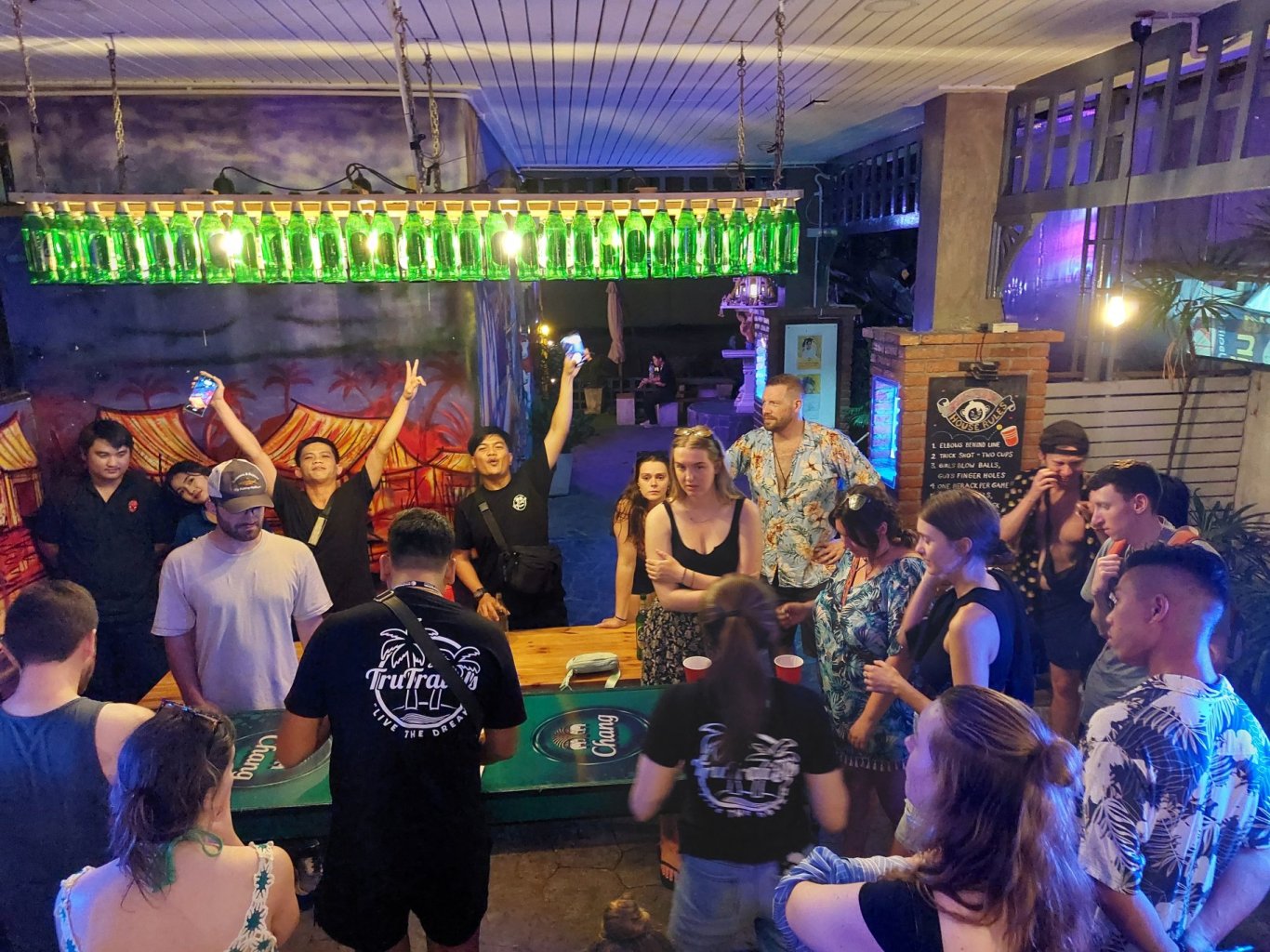 Our Tru Fam raised over 11,860 THB (£281) for the Karen Hilltribes Trust. The money will go towards installing clean water systems and sanitation units so the tribes are less vulnerable to diseases from drinking or using unsafe water which also impacts their health and education. They also focus on hygiene education to help improve the communities health for generations to come.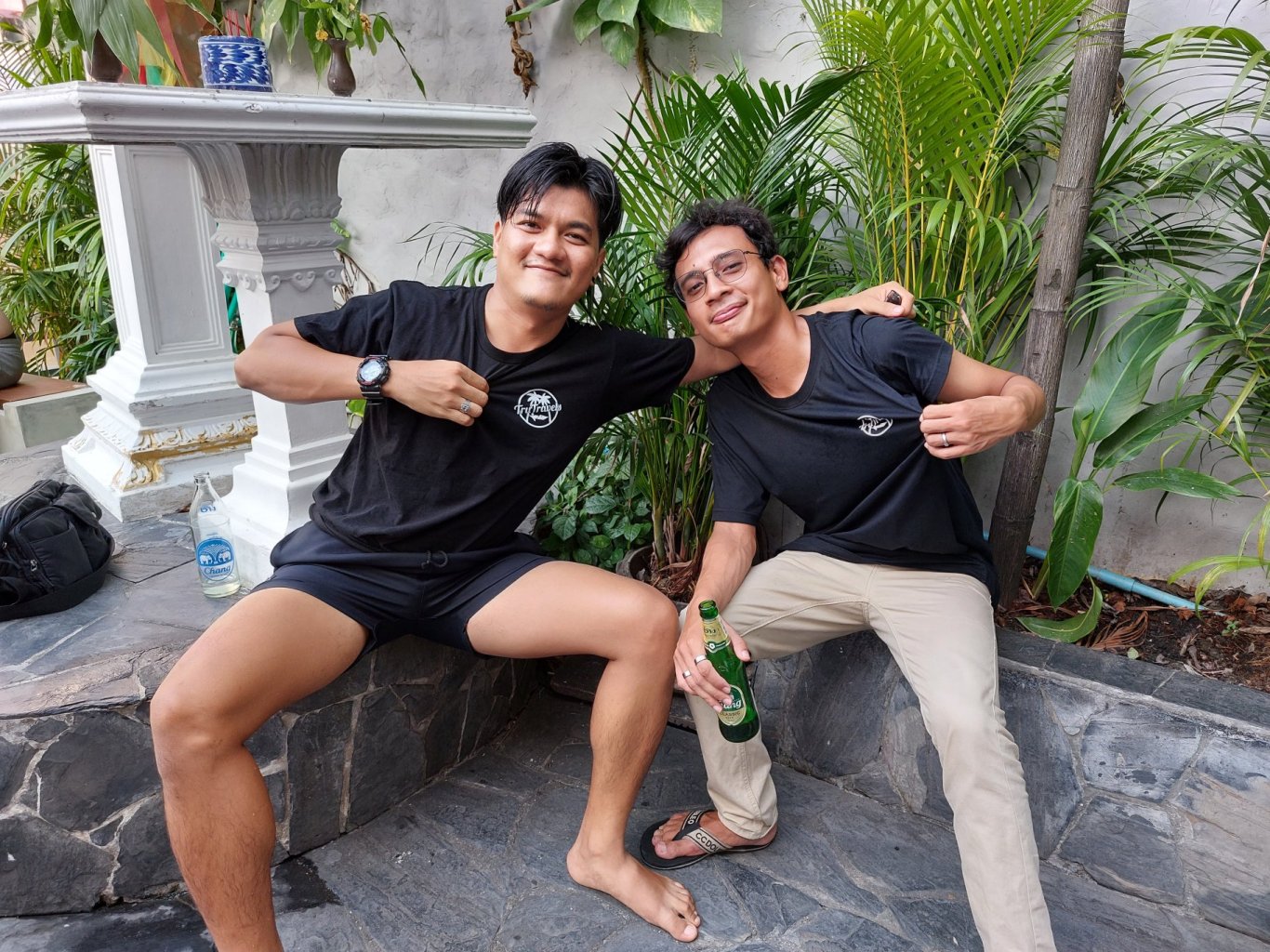 We hope this money raised can have a positive impact on the Karen tribes. If you want to help support us in this project you can donate here.
For more information about the Trust, please visit their page here.
Thank you for your continuous support!