6 MUST DO THINGS IN THE PHILIPPINES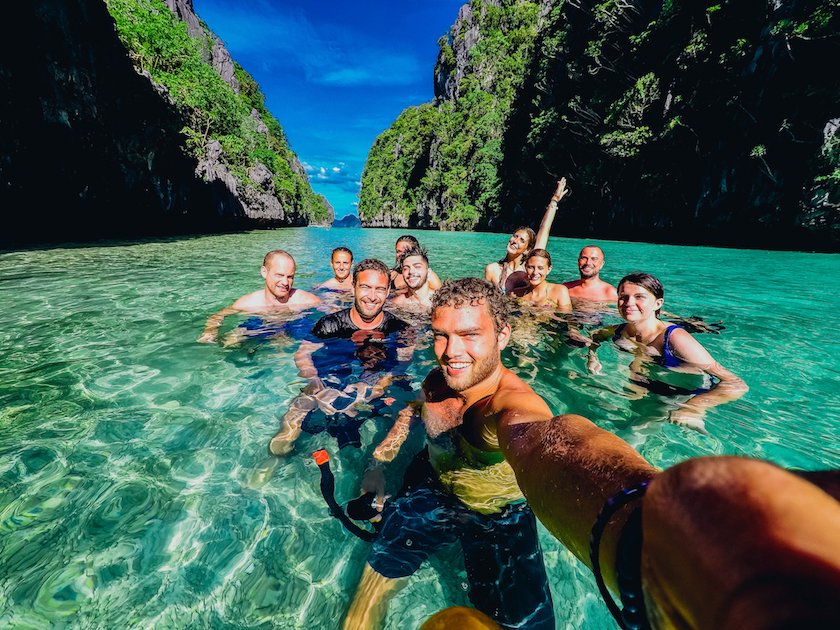 Based in the crystal clear, cerulean waters of the Pacific Ocean, the Philippines is a tropical haven that you just have to visit! From spectacular views, pristine sandy beaches, delicious food, the Philippines has it all. But where do you start? Well, don't worry yourself 'cus we've put together the best guide for the top 6 things to do on your travels!
WHIZZ THROUGH THE JUNGLE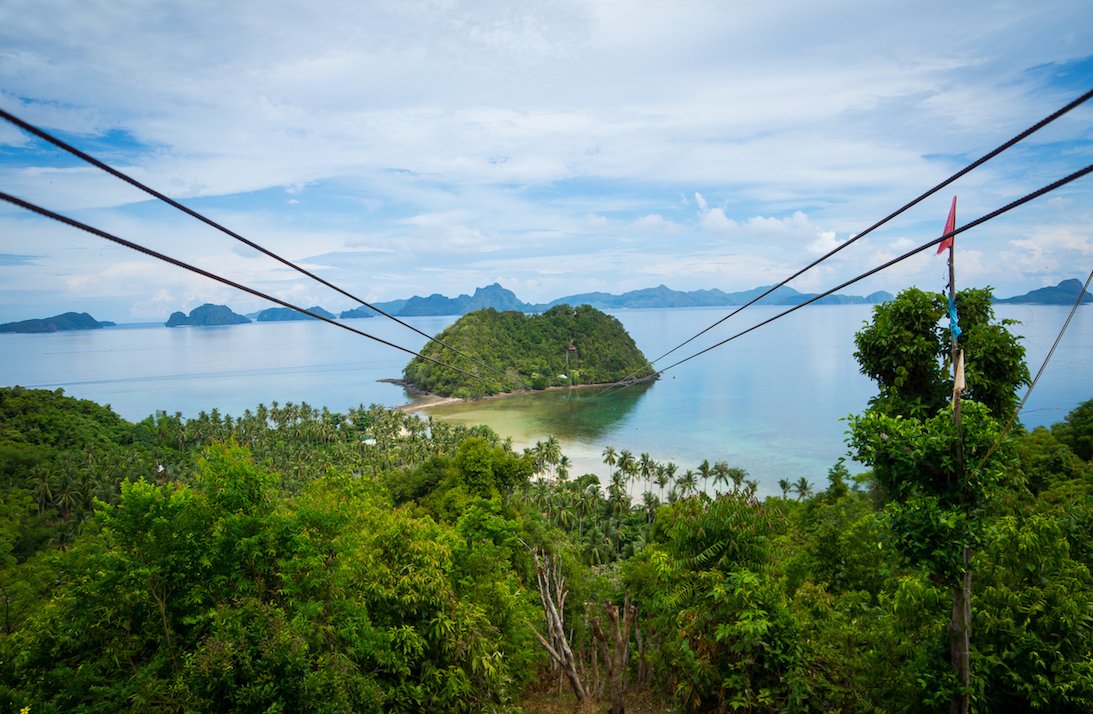 Embrace your inner Mission Impssible and get on that zipline. You can get on the zipline and see naturee like never before (you will be called a chicken if you don't do this btw). You can walk with a group to the most stunning viewpoints, so you do need to mak sure your cameras are charged and ready to snap. When you're at the top you can strap yourself in and soar through the air, it's one of those activities you can tru-ly brag about (see what we did there?)
SCUBA DIVE
It's an incredible experience and the Philippines is one of the best places for water activities. Scuba diving feels like one of thos activities where you need to be an expert and have all this knowledge to do, but you don't! In the Philippines you can learn from one of the diving experts and take part in a PADI scuba lesson. They'll teach you all of the basics, breathing, how to swim with the equipment on, and what sort of marine life you'll be able to spot. Trust us when we say if you don't do this one, you'll definitly regret it.
BOARD SOME B*TCHIN' WAVES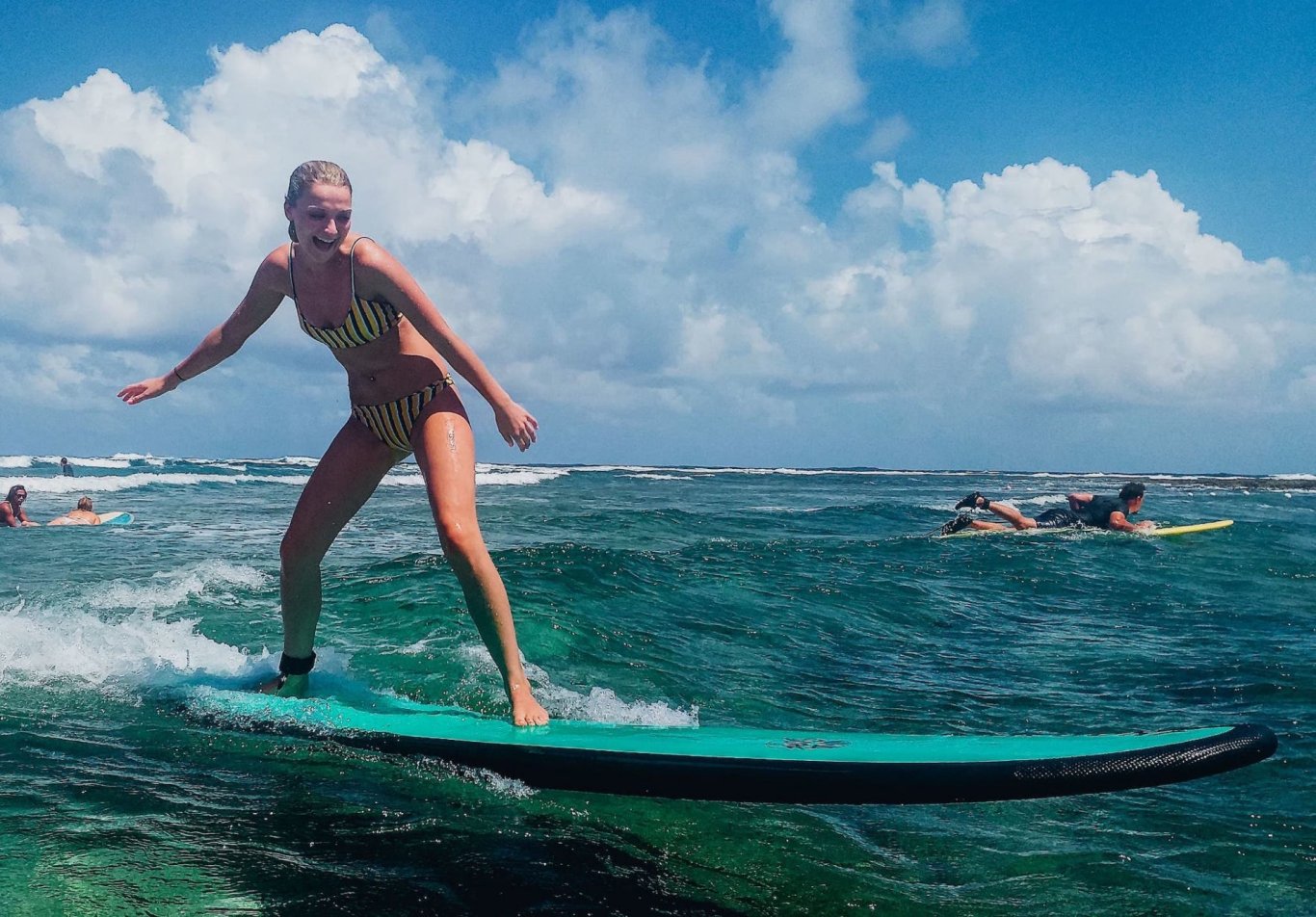 Surfs up! Right, surfing looks cool but it is bloody hard to do sometimes. In the Philippines you can get local professionals that can teach you how to surf -or in our case, just stand up on the board. If you wanna feel like one of those badass surfere babes you see on Pintrest, then we highly recommend doing this.
TURTLE TIME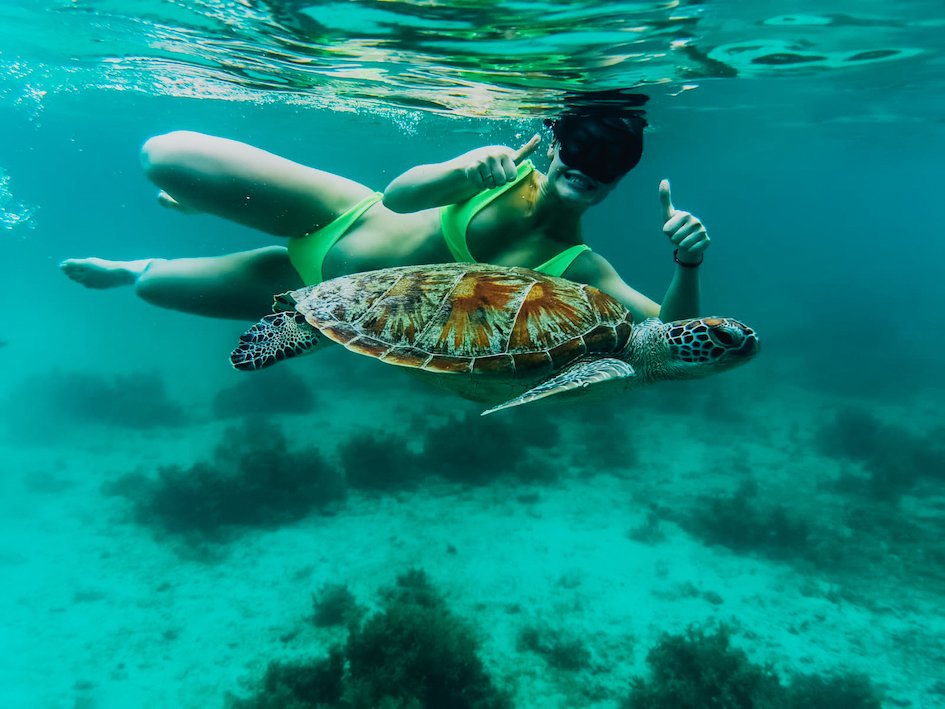 Can you imagine a better afternoon than swimming and snorkelling alongside turtles?! We think not. There's a reason why people say that the Philippines have the best beaches and the most spectacular waters. There are so many spots that are perfect for snorkelling and swimming, and so much marine life to see. From yellowfin tuna, angelfish and turtles, we recommend you getting a dispoable underwater camera (you can get oned between £5-£10 in Boots!) so you can capture the magic of the ocean.
WEAVE A TRADITIONAL BASKET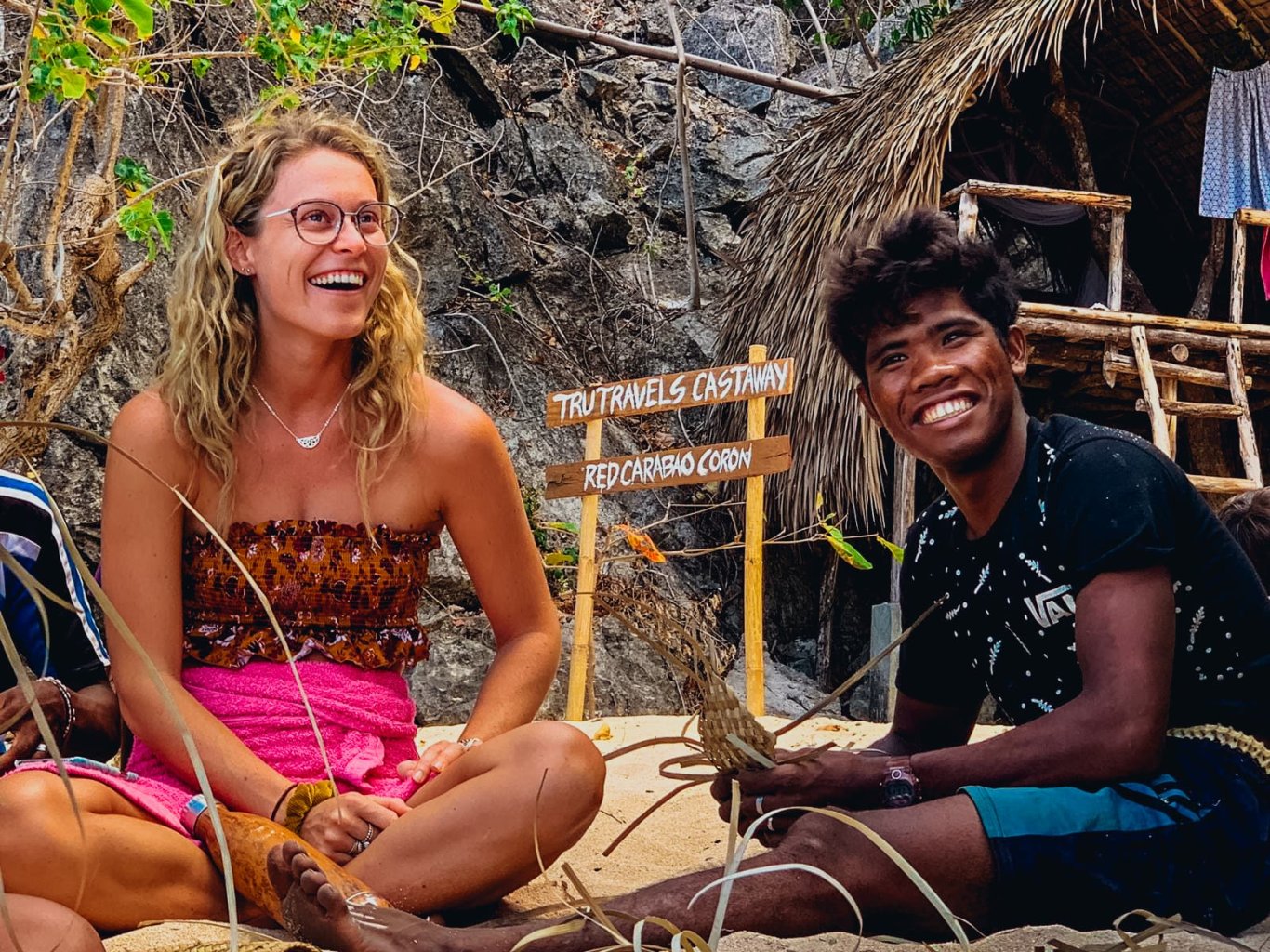 This is one of those bucket list moments and isn't one you can do in many places, this is one of those special Tru Exclusive activities. In Siargao you can head to Ihayas, a local farm, and meet the locals. You'll learn all about their experiences, listen to their stories and connect with them. They'll teach you how to weave traditional Filippino baskets or mats and teach you about the importance of them. We personally really recommend doing this, it's incredibly rewarding, educational and fun. Connecting with the locals and people who actually live in the country you're travelling to reallly allows you to see the country differently.
If you fancy experiencing these life changing things yourself, we havee different tours to the Philippines depending on what you want to do. We've just launched our BRAND NEW premium, flashpacker tour, Philippines Dream! It's a dreamy tour that's jampacked of unforgettable things, its backpacking but boujee. Feel free to get in touch with us here, or email us any questions that you might have at info@trutravels.com!