WELCOME TO THAILAND, THE LAND OF SMILES!
First off, congratulations on a terrific decision to visit the truly amazing country that is Thailand. Before you start running around Khao San road, crushing buckets, munching on fried scorpion, ripping through the streets of Bangkok in the infamous "tuk tuks" or touring through the over 40,000 temples, here is a couple tips on a couple things to expect and how NOT to be a dick while enjoying your time in this beautiful country! If you fancy experiencing this all for yourself, join one of our life-changing travel tours in Thailand!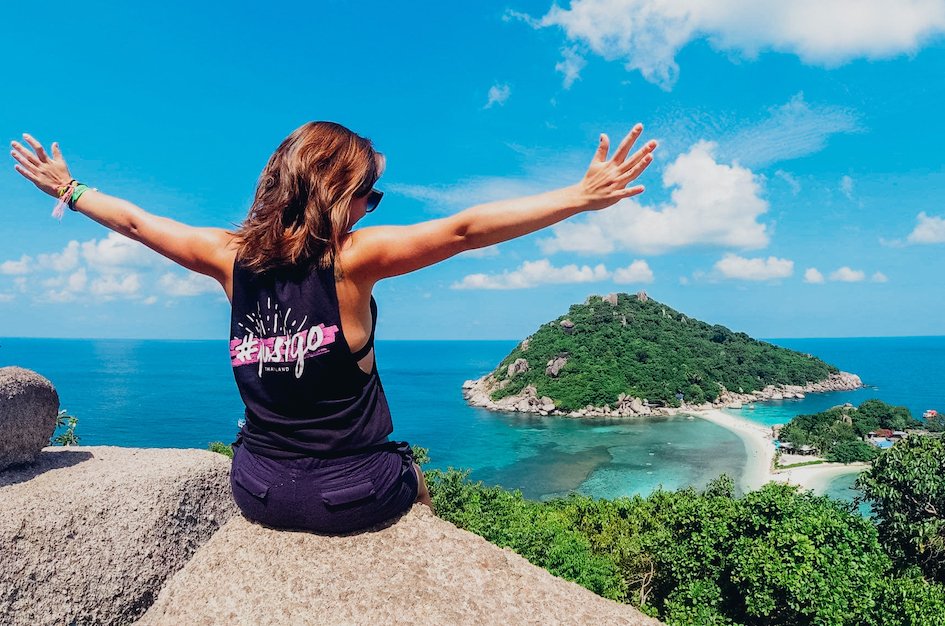 WHERE TO START?
Let's begin with Thai transportation and "Thai time". This will become a popular phrase in your daily vocabulary, the longer you stay and the more you decide to travel throughout the country. Thai people are not necessarily in as much as rush as us "farangs" (Thai word for westerners). This basically means sometimes you hurry up to wait. Not as big of an issue in the more major cities, but if you're cruising to the islands (which you obviously should) it is not a bad idea to keep it in the back of your mind. Don't stress!! You'll get there eventually, ha!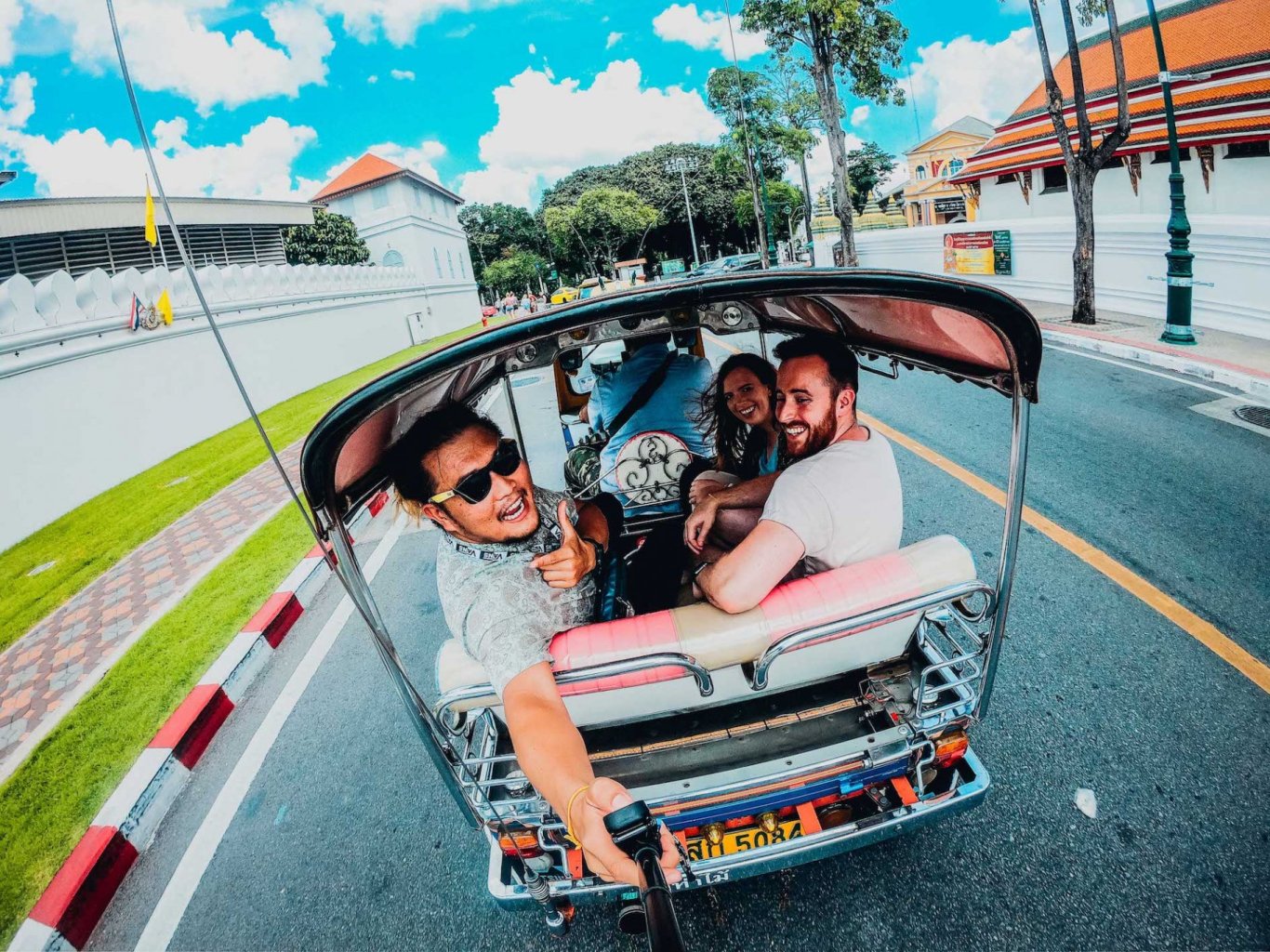 CABS & TUK TUKS!
Always, always, always negotiate before even stepping foot into one of these notorious traps of Thailand. Tuk-Tuks are a Thailand must, especially after a wild night of partying. Beware though…If your driver says he "knows a club" for a crazy after-party. You may end up dancing solo with your mates after paying a potentially pricey entrance of which your driver will get a cut. Been there, done that! Ooops.
When jumping in a cab, ask if they will run the meter. Won't happen all the time, but if you're solo or with a friend you have a better chance at getting a better price.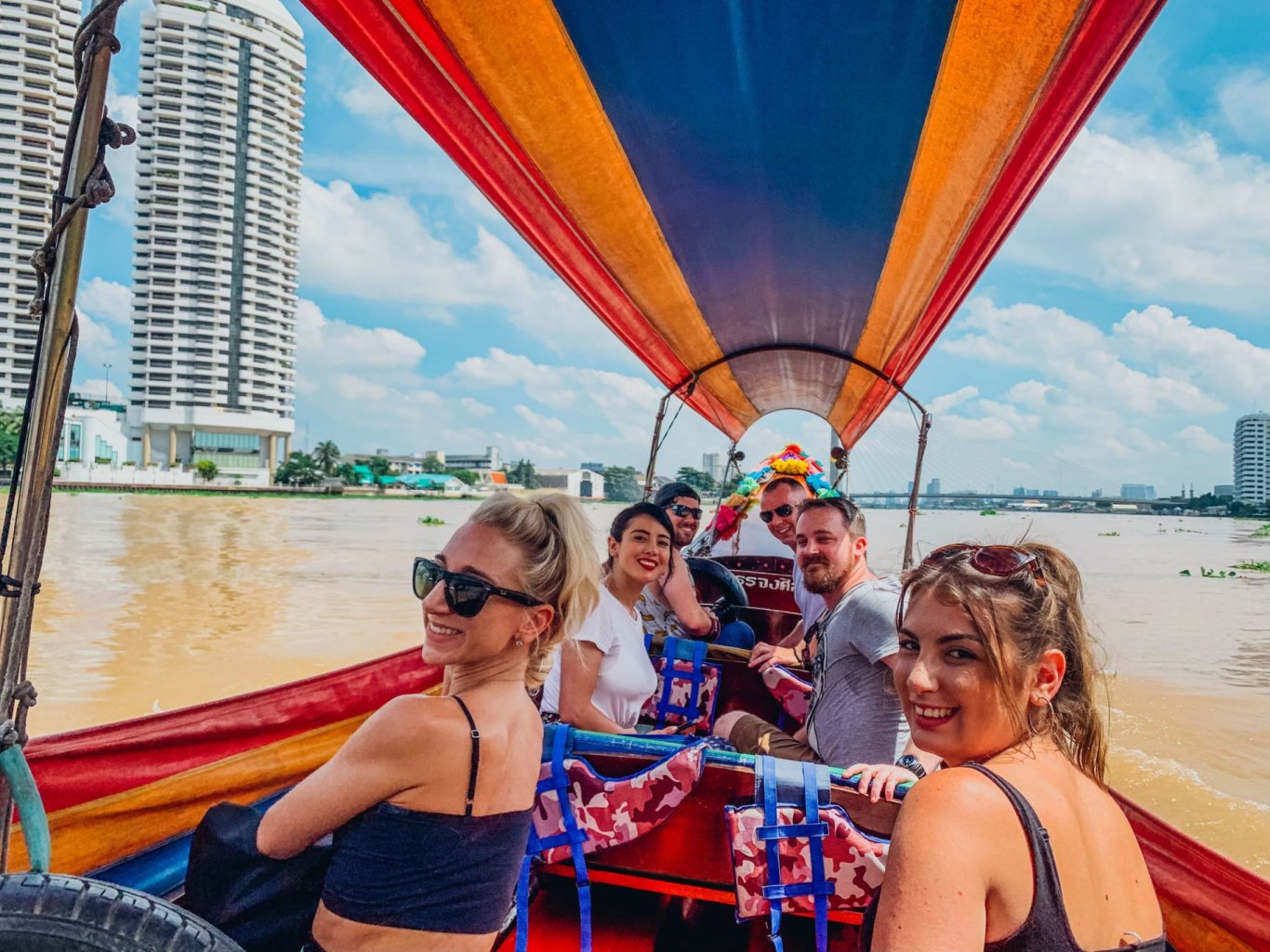 BUSSES, TRAINS & FERRYS
Mostly on time, sometimes late and sometimes broken down! A popular way to maximize your time and save a nights accommodation is to travel overnight. With varying degrees of quality, you may either sit 10 hours on a wooden seat in a 3rd class train car, have a cosy snooze on a decent bunk bed while rocking gently (or violently) through the Gulf of Thailand (seasick tablets!!) or stretching out on a plush VIP coach listening to Thai soap operas.
If possible, book early and consider getting to your station early as traffic can be unpredictable. Do a little research to ensure as comfortable a ride as possible. Bear in mind, sometimes it's just luck of the draw.
Again, don't stress…Things could always be worse!
WHAT ON EARTH IS A BUM GUN?
Now on to a more sensitive topic Bathrooms in Thailand! If you have not yet heard of the potentially delightful "bum gun", it won't take long for you to become well acquainted! Make sure to practice your squats before arrival, as western toilets are sometimes few and far between.
Mix a squatter toilet with a high-pressure bum gun, and you have the makings of an interesting journal entry. Icing on the cake, the large pail of water next to your toilet just waiting for you to reach in and grab the scoop to flush down whatever you have left behind. Toilet paper in the bin please, that is if you can find any. Not a bad idea to keep a pack of kleenex on ya in case you haven't taken a shining to the "bum gun".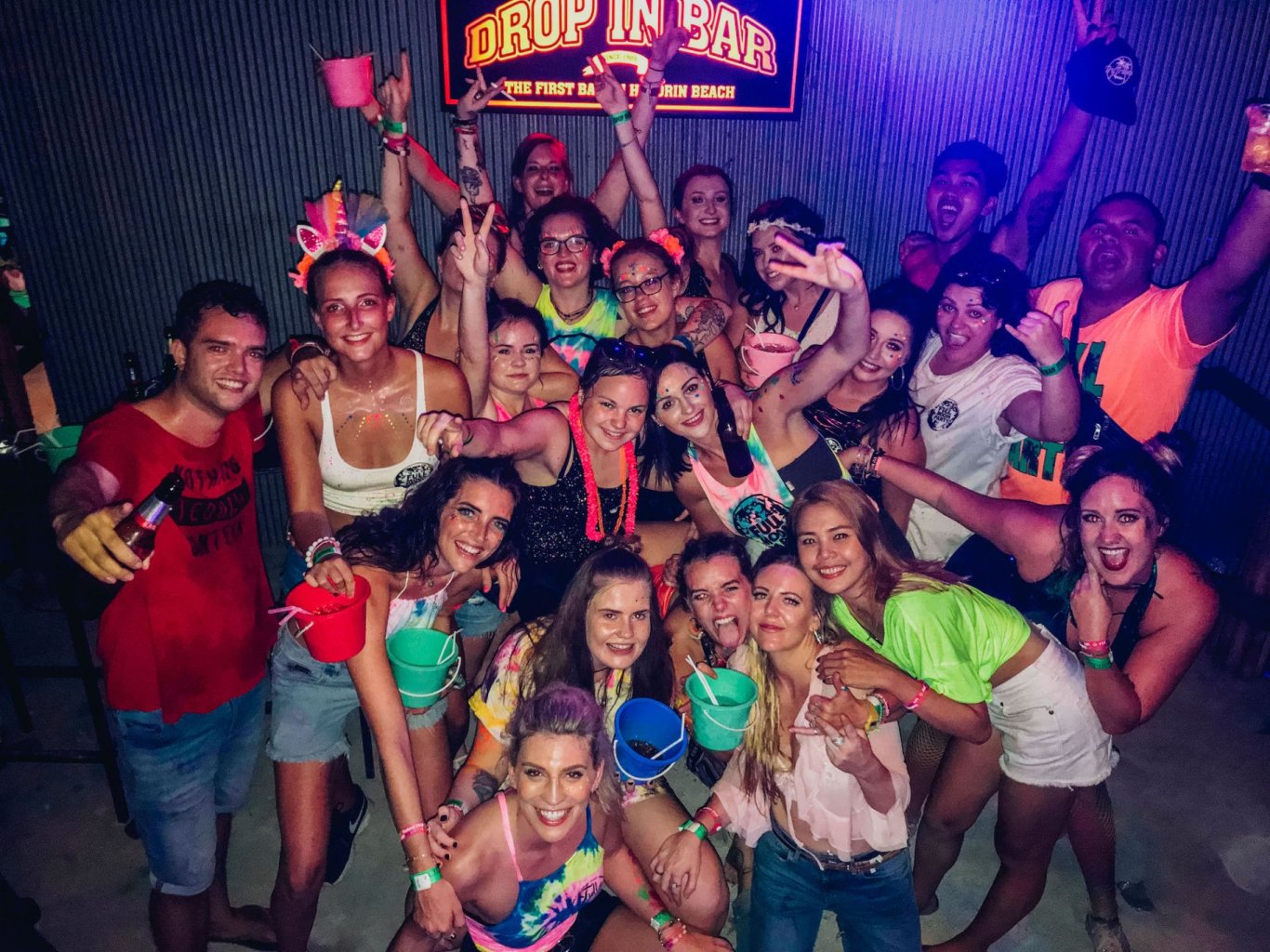 PARTYING & PING PONGS
When it comes to partying, Thailand definitely sets the bar pretty fucking high! Whether you're clubbing in Bangkok, cruising Walking Street in Pattaya, Bangla Road in Phuket or the world-famous Full Moon Party on Koh Phangan there's a little something for everyone. Of course, for the more adventurous, you can always hit the strips of GO-GO and LadyBoy bars/cabaret or pop your head into a Ping-Pong show. Keep in mind, these type of venues do try and squeeze every penny out of ya. But there really is nothing more legendary than the Full Moon Party on Koh Phangan; it's a must-visit, a bucket list experience.
So there you have it, couple tips and tricks to hopefully help you on your journey through Thailand! We've also put together the Do's & Don'ts when travelling abroad so check it out here! If you want some more info check out our Thailand travel destination page or drop us an email at info@trutravels.com!
SEE YOU ON THE BEACH!