Welcome to Thailand, the Land of Smiles!
First off, congratulations on a terrific decision to visit the truly amazing country that is Thailand. Before you start running around Khao San road, crushing buckets, munching on fried scorpion, ripping through the streets of Bangkok in the infamous "tuk tuks" or touring through the over 40,000 temples, here is a couple tips on a couple things to expect and how NOT to be a dick while enjoying your time in this beautiful country!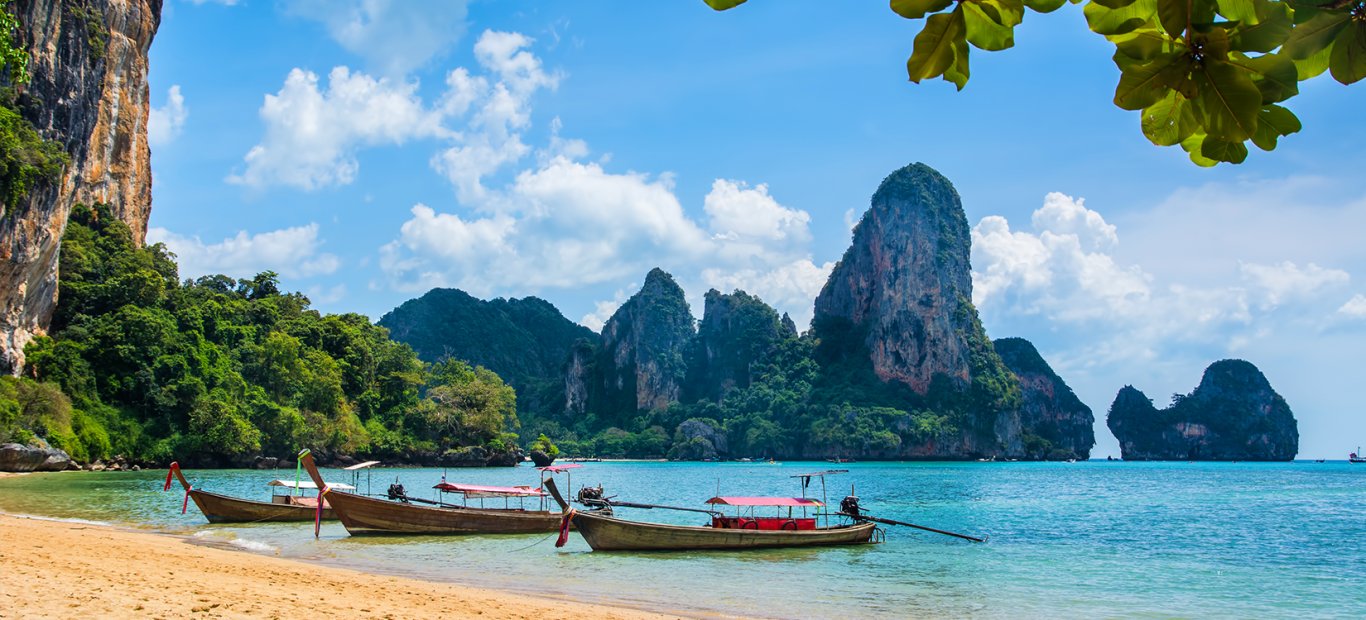 Now just where to start?!?
Let's begin with Thai transportation and "Thai time". This will become a popular phrase in your daily vocabulary the longer you stay and the more you decide to travel throughout the country. Thai people are not necessarily in as much as rush as us "farangs" (Thai word for westerners). This basically means sometimes you hurry up to wait. Not as big of an issue in the more major cities, but if you're cruising to the islands (which you obviously should) it is not a bad idea to keep it in the back of your mind. Don't stress!! You'll get there eventually ha!
Cabs and Tuk-Tuks.
Always, always, always negotiate before even stepping foot into one of these notorious traps of Thailand. Tuk-Tuks are a Thailand must, especially after a wild night of partying. Beware though…If your driver says he "knows a club" for a crazy after party. You may end up dancing solo with your mates after paying a potentially pricey entrance of which your driver will get a cut. Been there, done that! Ooops.
When jumping in a cab, ask if they will run the meter. Won't happen all the time but if you're solo or with a friend you have a better chance at getting a better price.
Busses/Trains/Ferries.
Mostly on time, sometimes late and sometimes broken down! A popular way to maximize your time and save a nights accommodation is to travel overnight. With varying degrees of quality you may either sit 10 hours on a wooden seat in a 3rd class train car, have a cozy snooze on a decent bunk bed while rocking gently (or violently) through the gulf of Thailand (sea sick tablets!!) or stretching out on a plush VIP coach listening to Thai soap operas.
If possible, book early and consider getting to your station early as traffic can be unpredictable. Do a little research to ensure as comfortable a ride as possible. Bear in mind, sometimes it's just luck of the draw.
Again, don't stress…Things could always be worse!
Now on to a more sensitive topic Bathrooms in Thailand! If you have not yet heard of the potentially delightful "bum gun", it won't take long for you to become well acquainted! Make sure to practice your squats before arrival, western toilets are sometimes few and far between.
Mix a squatter toilet with a high pressure bum gun and you have the makings of an interesting journal entry. Icing on the cake, the large pail of water next to your toilet just waiting for you to reach in and grab the scoop to flush down whatever you have left behind. Toilet paper in the bin please, that is if you can find any. Not a bad idea to keep a pack of kleenex on ya in case you haven't taken a shining to the "bum gun".
There are a wide range of accommodations in Thailand. The star rating system, though present, doesn't necessarily reflect the same standards you have become accustomed to in western society. Keep in mind you're in a tropical environment and pests are more common and persistent. Even going to great lengths can never guarantee you won't see a sneaky cockroach dash across the floor or some ants crawling around looking for any treats you may have left laying around. Keep your room tidy, keep as much food out of the room as possible. Reviews can also be your best friend. If you seem a common trend towards bed bugs or general cleanliness, maybe spend the couple extra bucks and find something a little more reliable.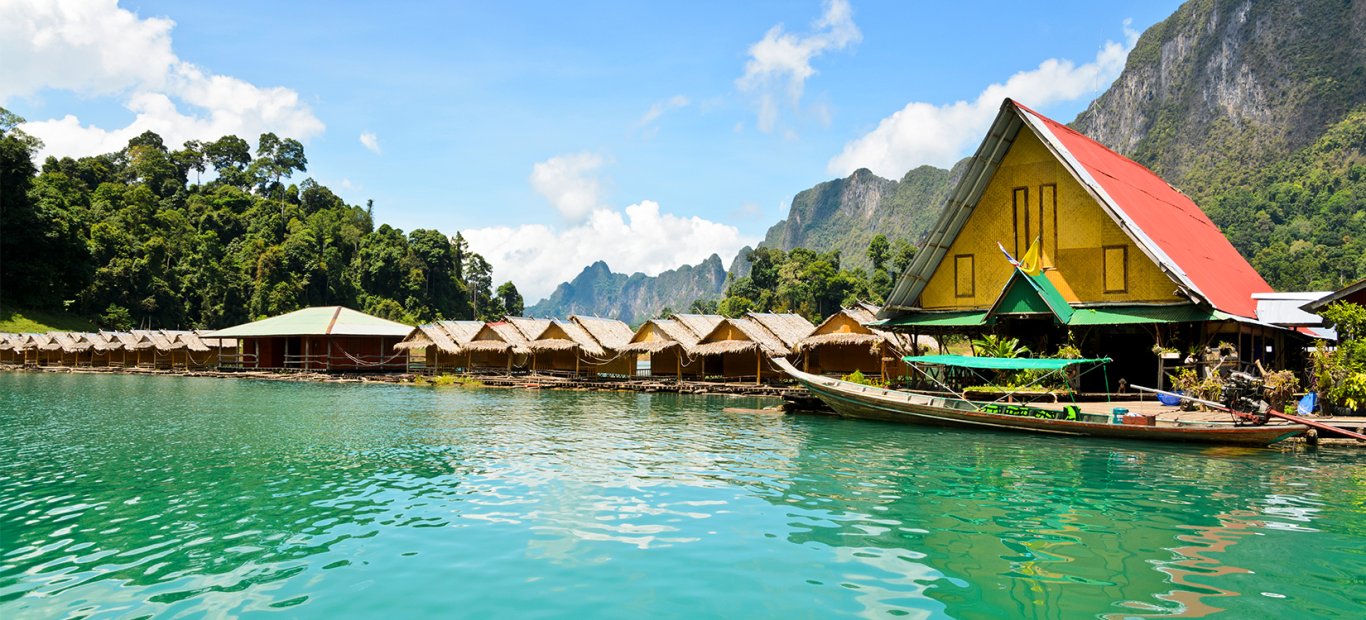 The last thing you want to do is come to a new country and offend the local people! Do yourself a favour and read up a bit up on Thai culture.
While wandering the streets of Thailand, make sure to keep covered up. This is a personal pet peeve of mine! It is incredible rude to walk around topless or cruise around window shopping in your bikini. I'm sure all those extra crunches and push ups have really payed off in the previous month's boys and girls, but save it for where it belongs…The beach!
In Thai culture, the head is the most sacred part of the body and the feet the lowest. Never pass something over top of the head. Even worse, never ever touch a Thai person on their head! Very important!!
Seeing as how feet are the lowest point of the body, never point your feet towards someone. More importantly, especially if you're in a temple, never point your feet towards Buddha!!
Speaking of temples, let's talk about attire.
Men, get off a little lighter on this subject. Shorts and t-shirt are cool as long as their an appropriate length. Please don't stroll in with your deep cut singlet sportin your freshest snapback. Not cool!! Loose the cap!
Gals, sorry but you're gonna have to cover up a bit more. Shoulders must be covered as well as your knees. Nothing to tight and revealing, so leave the lulu lemons at home. This is a holy place of worship, not your wednesday morning yoga class. If you don't have anything to cover up, there usually are sarongs or the fashionable elephant pants available before you enter. Unless stated, take off your shoes as well.
If you are fortunate enough to have the opportunity to be blessed by a monk, here's two important things to remember.
Sit with your feet facing behind you and as you approach the altar keep your head below the monks.
Don't rush, everyone gets a turn and be respectful of the people around you. He will start by splashing the group closest to the altar with holy water, and saying a general blessing for all in the group.
One by one you can approach him for your personal blessing.
Ladies stick out your left arm and you will receive a small bracelet tied around your wrist. DO NOT MOVE!! Monks are not allowed to have any contact with the fairer sex.
Gentleman, you will stick out your right arm. Again, remain as still as possible. When you're done, keep your head down and move off to the side.
The name of this bracelet is "Sai Sin" or sacred thread. In this ceremony it represents welcoming, safety in onward journeys, good luck, good health, and wards off evil spirits.
Not required but not a bad idea to leave a small donation for the temple. 20-50 baht is fine.
Alright, now for a more serious topic. Drugs and partying Thailand.
Let's start with a quote from the Thai Customs Department of Thailand…
"Violators of laws related to illicit drugs, e.g., having and holding for use, or being a producer, seller, or transporter are subject to the death sentence."
That's right folks, punishable by DEATH. Now that I have your attention, obviously there will always be drugs and opportunities to purchase them. Whether it be the beach for Full Moon Party or drunkenly stumbling down Khao San road. Maybe think twice if you really really need that fix. You have no idea who you are buying from or what you are actually getting. They may also have a friend in uniform waiting for you to seal the deal so they can throw you in cuffs and drag you to the nearest ATM. Point being, drugs in Thailand, probably not the best idea!
Other laws to keep in mind. It is illegal to be out in public with no underwear and you must wear a shirt while driving any type of vehicle. These obviously not punishable by death, just a hefty fine!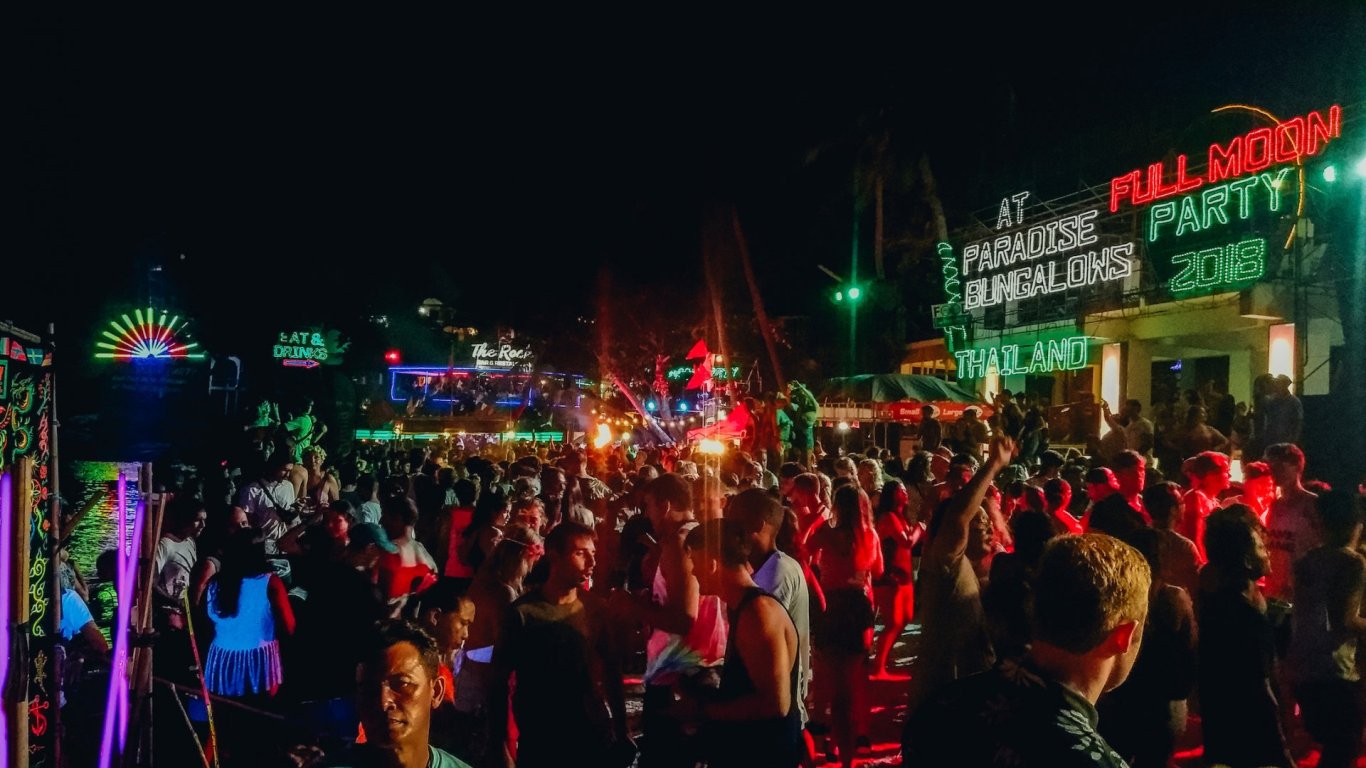 When it comes to partying, Thailand definitely sets the bar pretty fucking high! Whether you're clubbing in Bangkok, cruising Walking Street in Pattaya, Bangla Road in Phuket or the world famous Full Moon Party on Koh Phangan there's a little something for everyone. Of course for the more adventurous, you can always hit the strips of GO-GO and LadyBoy bars/cabaret or pop your head into a Ping-Pong show. Keep in mind, these type of venues do try and squeeze every penny out of ya.
Drinks are pricier with options to buy the ladies a drink for the pleasure of their company. Before ya know it, ping pong balls will be flying! They charge per "trick" so be forewarned. Your bill can rack up before ya even have your first sip of beer, and it's quite futile to try and argue. Ask for a receipt with each beer purchase and be direct and somewhat blunt before the balls start flying. Negotiation is always an option in Thailand.
If you do get stiffed with a large bill, take it as a learning lesson. Not always a good idea to argue with the bartenders or bouncer. You won't win, and they're not afraid to put you in your place if you're being a belligerent asshole. Just pay and walk away. If it is astronomically ridiculous, the more touristy areas will have "Tourist Police". Find them, be respectful and try work out something in favour for both parties. Very important to keep your cool! Hotheads are considered dangerous to other people in addition to a danger to themself, and can be dealt with by a decisive and swift display of force.
Same rules apply when dealing with any situation in everyday local life. If you have a disagreement with a shop owner, waitress or whoever, keep your cool. You will find it is much easier to resolve the situation and come to a mutual agreement if you're calm, polite and don't loose your temper.
So there you have it, couple tips and tricks to hopefully help you on your journey through Thailand! Please don't let any of this deter you from visiting this wonderful country! Just merely a small heads up of some of the do's and don'ts while in someone else's country. I guarantee it will be an incredible journey as long as you keep your wits about you and a little common sense. Three months in and still having the time of my life!
See you on the beach!
Drew Harwood