We are well and truly into our Christmas countdown and feeling pretty festive in the TruOffice. The Christmas songs have been on replay, the Christmas tree is up and Christmas parties are in full swing. So we thought we would spread some Christmas spirit this week by exploring how our many friends in Asia celebrate. Some of you may even be lucky enough to be out there to experience it with us this year!
Vietnam Christmas Tradition
Christmas eve is more of an important day in Vietnam as Christmas day isn't counted as a public holiday so there is no real Christmas tradition on the day itself. The Vietnamese gather the streets on the 24th to kick start their celebrations by throwing confetti, taking pictures, and enjoying the glistening festive lights and decorations. As Vietnam used to be part of the French empire, their traditions are also influenced by them. Their Christmas feast main attraction is the 'reveillon' and has a 'bûche de Noël'. This is a French chocolate cake in the shape of a log.
The Vietnamese are lucky enough to have the sun shining around Christmas however this can be very uncomfortable for Santa Claus. Therefore a common name to call Santa is 'Ông già Noel', which means Christmas old man!
Crafts and creations in Bali
Streets decorated with coconut leaves
Most Christian villages are located in the southern part of Bali.
A Christmas tradition here is for residents to wear traditional clothes and decorate the streets with penjor – bamboo-like yellow coconut leaves.
The decorations are said to represent Anantaboga, a mythical Balinese dragon.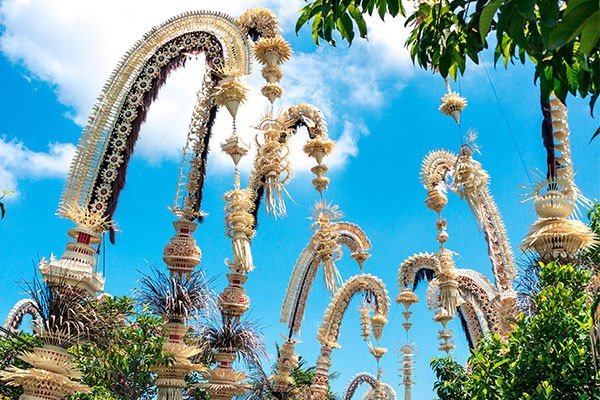 Christmas trees made of chicken feathers and chocolate
In Bali, many local people make their Christmas trees out of chicken feathers and put a huge amount of effort into creating them!
Perhaps the tastiest variety of Christmas tree in Bali though, is the edible Christmas tree –crafted by some of Indonesia's top chocolatiers and made entirely with chocolate.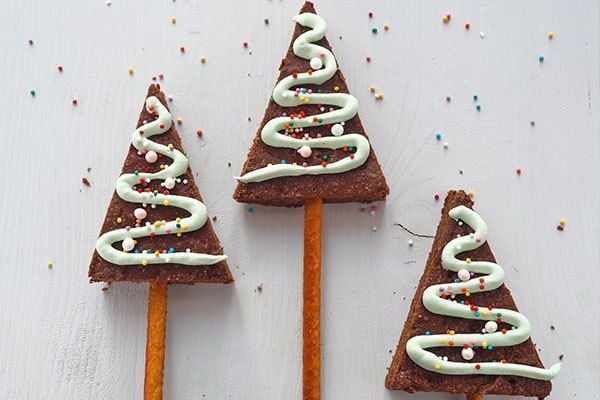 Festive sweet treats
In Indonesia, cookies are a must-have at Christmas time and include Nastar – a butter cookie with pineapple jam filling, cheese cookies called Kastengel and Putra Salju – a butter cookie covered with sugar and cheese.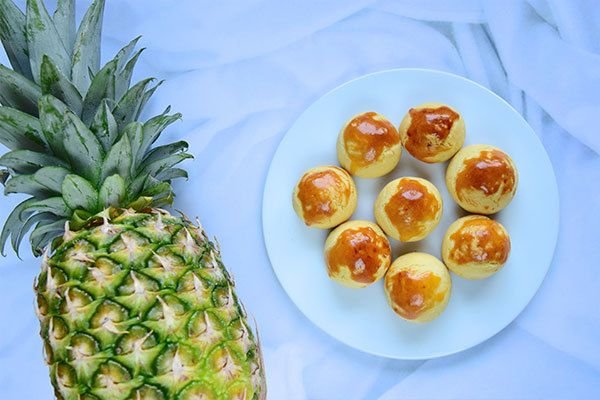 Get festive in the Philippines
People in the Philippines like to celebrate Christmas for as long as possible. In fact, celebrations can begin as early as September! 'Maligayang Pasko' or as we may know it as 'Merry Christmas' takes place on Christmas eve, as many people stay awake all night into Christmas day. During Christmas eve evening, Christians go to church to hear the last 'simbang gabi' or the Christmas eve mass. This Christmas tradition is followed by a midnight feast, called Noche Buena. A common feast in the Philippines includes lechon (roasted pig), ham, fruit, salad and rice cakes.
Christmas festivity is expressed through Santa Claus, Christmas trees, Christmas cards and Christmas carols, just the same as western countries! They do have their own Christmas traditions as well such as the 'parol'. This is a bamboo pole or frame with a lighted star lantern on it. It's traditionally made from bamboo strips and coloured Japanese paper, which represents the star that guided the Wise Men.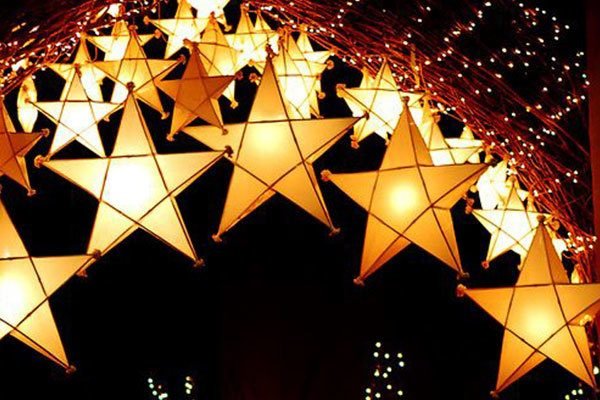 Celebrations in Cambodia
Instead of celebrating Christmas, Cambodians celebrate Vesak. Vesak is celebrated on the full moon and marks the birth, enlightening and death of Buddha.
Vesak celebrations are held in May or June each year with Buddhists assembling in the early hours of the morning at temples before dawn.
Those celebrating lay flowers and candles at the feet of Buddha and release birds, insects and animals in a 'symbolic act of liberation.'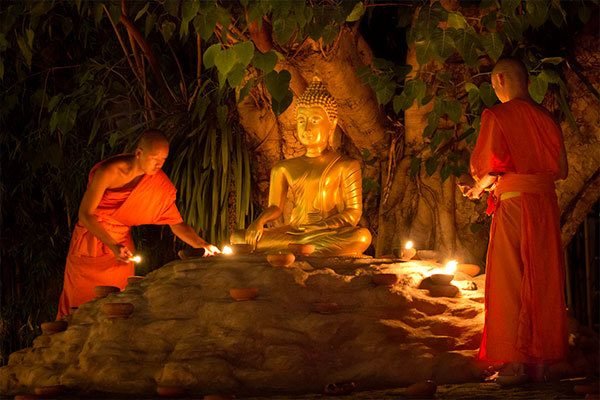 To check out more of our blogs, click here.