As we begin to embark on a new year many of us will take some time to re-centre ourselves and think about what it is we want to achieve in 2020. For some that might be the inevitable weight loss or financial security that follows us all into each new year. But for some, there will be the need to broaden horizons further than a figure on a scale or a number on a bank balance. Inside some of us is a longing to not only feel and look physically well but to deepen our mental and spiritual capacity too.
YOGA & TRAVEL
How many years have passed where you promised yourself you would look after 'you'! You'd promise to:
Eat well
Drink more water
Sleep
Grow
Be still and be silent
And yet come February the mania of your life continues on without a second to catch your breath. Well this year, instead of empty promises and failed resolutions, give yourself some time to truly re-focus by jetting off to some well-needed yoga in an exotic destination.
When you combine yoga and travel, you not only enjoy the benefits of a retreat but also gain exposure to new cultures and ideas that will only help you on your journey. And if you're worried that a yoga retreat isn't quite for you, then the perfect way to overcome this is to combine yoga amongst other activities on a group travel tour. Gone are the days when these places were only populated by vegan hippy types and the ferociously flexible. Today everyone is welcome, from the rigid novice to the intermediate yogi looking to expand their training.
SANTA TERESA, COSTA RICA
Yoga classes in Santa Teresa, Costa Rica, suit all types of travellers, especially those spiritual seekers looking for a taste of yoga in a tropical destination. You can't beat feeling zen, listening to the sound of waves, with the sun coming down, right?!
Whether you're a beginner, intermediate or advanced at yoga, but you're just looking to have some more you time, Costa Rica is the destination that will for fill your needs and more.
RISHIKESH, INDIA
Set in the historic palace of the Maharaja of Teri Garwal, a short drive from the 'world capital of yoga', Rishikesh this is one of India's and the worlds most expensive retreats – Brad Pitt and Oprah are even clients here! And it is easy to see why; peacocks and monkeys meander about the grounds and the views of the Ganges at the foot of the mountains is breathtakingly beautiful. All in all, there are many must-see places in India, but Ananda is one of the most scenic places to unwind, ever.
Here group Hatha classes take place outside each morning so there is plenty of opportunity to connect with others during your stay, yet if you are looking for some private and reflective time you can take one-on-one lessons in the marble pavilion just outside the palace itself.
India is not only the perfect place to unwind and feel relaxed in a yoga class, but there is no better place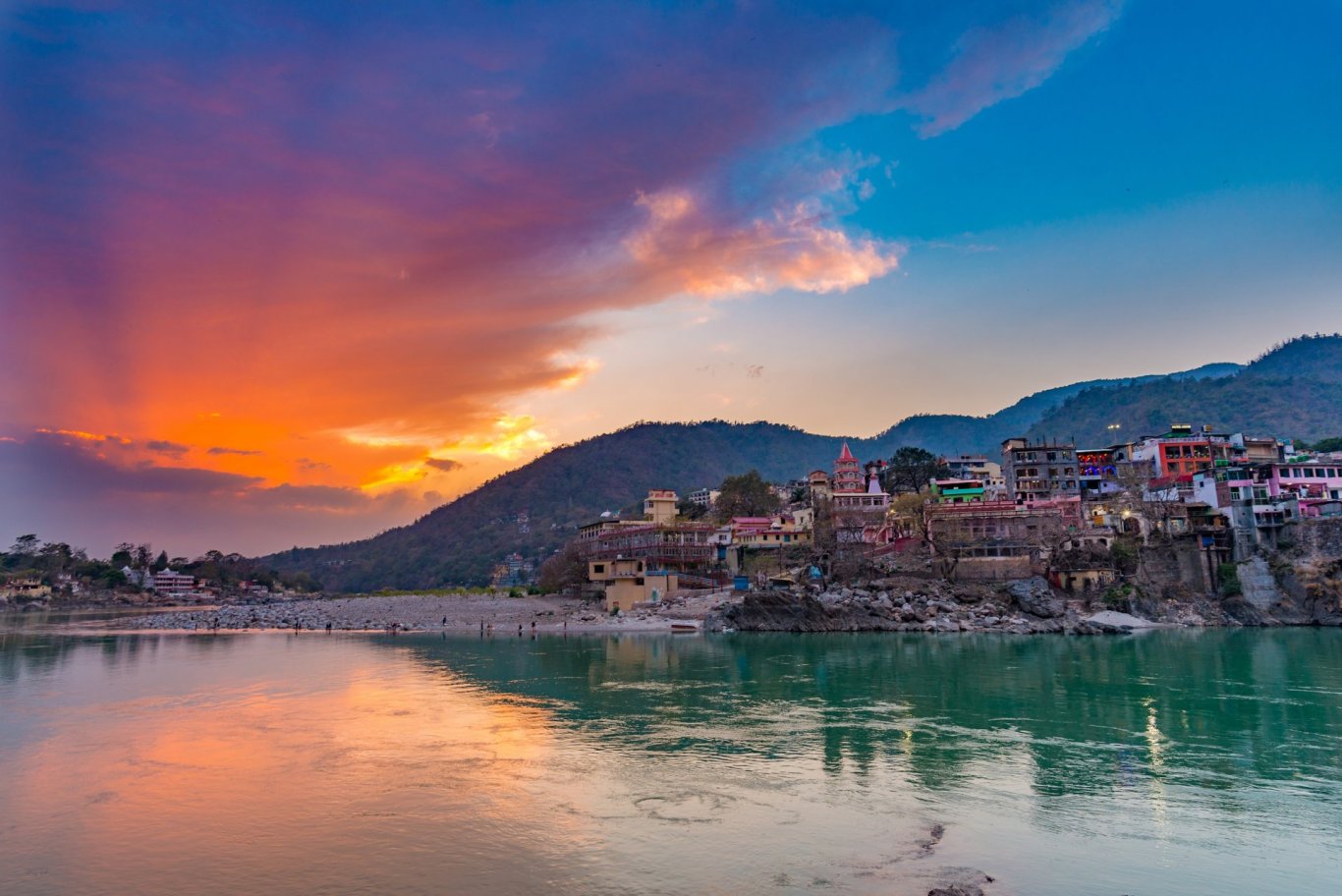 The Yoga Barn Yoga Retreat, Bali
Situated amongst lush green paddy fields and rolling mountain scenery, The Yoga Barn is not only a treat for the body, but for the eyes too. Set in the quirky Ubud in Bali, this yoga retreat is amongst one of the most popular yoga meccas for spiritual seekers and those looking to delve into the vegan lifestyle.
The retreats on-site café, of 'Kafe' as they call it severs what is known as living vegan food; raw foods much more sophisticated sister. The location also means that instead of the off the grid intensity that can come along with many retreats, guest can venture out to the plethora of restaurant's and boutiques in the area during downtime from classes. Classes here are also on the larger scale, so if you prefer a more one on one style this might not be the place for you. But if connecting with like-minded people in a free and fun environment is what you are looking for then Yoga Barn is the place of you.

Samahita Yoga Retreat, Thailand
Koh Samui might not seem like a place for enlightenment at first sight but look past the party scene of Chawang and make your way to Laem Sor beach on the south coast and you will find a haven in the form of the Samahita retreat. Not of the faint-hearted this one though, yoga and fitness are taken very seriously here and guests tend to be extremely devoted to their practice. Many of whom are gaining their yoga qualifications or learning about the deeper yoga philosophy.
Many of our southern Thailand tours finish in Koh Phangan, making Koh Samui the perfect place to stop off at, after your adventurous tour with us. You can fly from Koh Samui back up to Bangkok making it en even more desirable place to go!