Anyone who has been on one of our Bali tours will have met the absolute legend Wayan and his family. We have been working with this local family for three years now and they really make our tours special! They are always happy, smiling and giving our guests the best experience possible.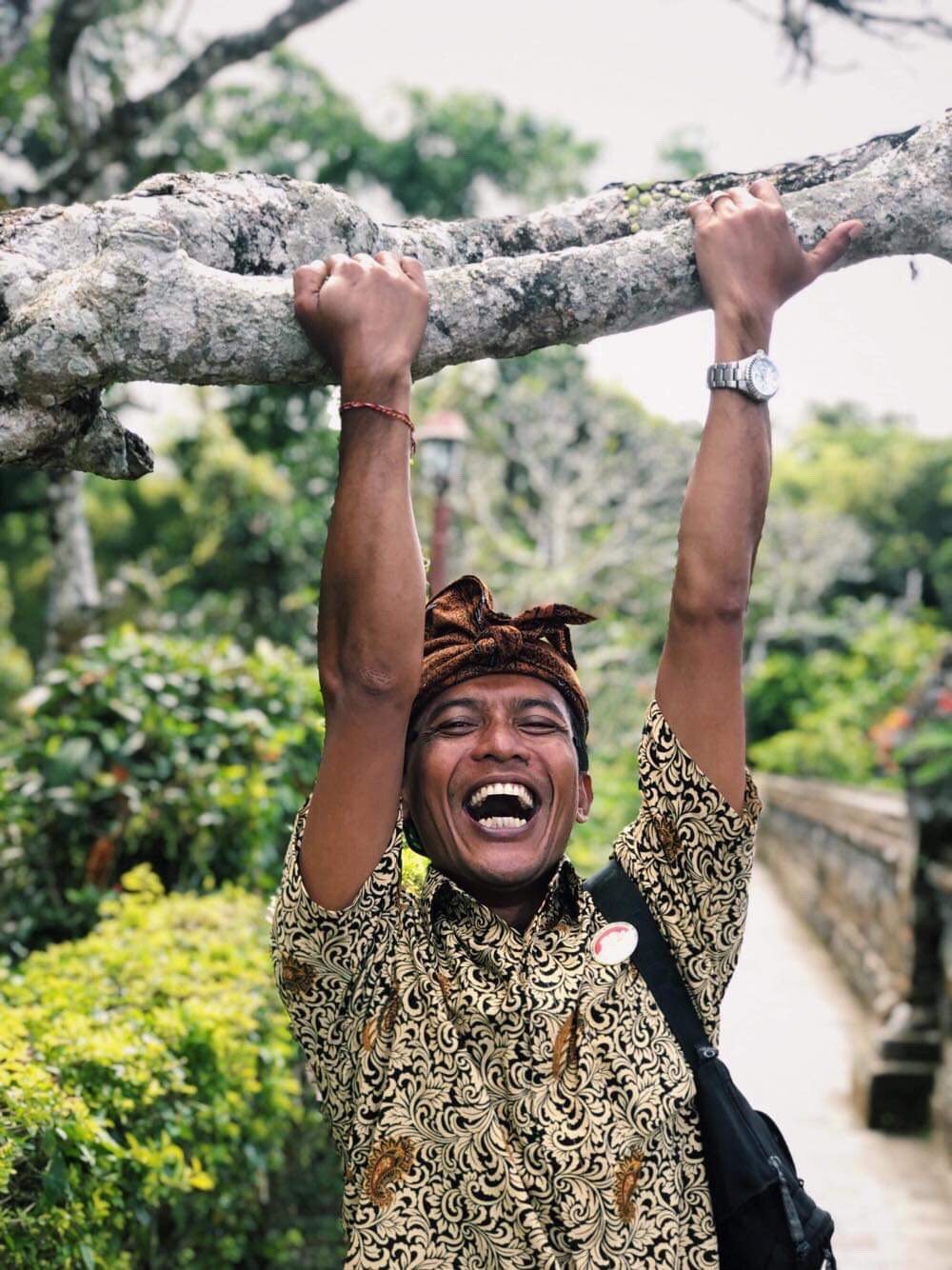 Wayan leads our groups to check out some iconic temples on day 2 of the Bali Experience, and he tells us about the local Balinese culture, the traditions and ceremonies that make Bali such a beautiful island, and tells lots of jokes with a cheeky smile thrown in too (one joke makes you one year younger, as he says!)
We asked a few of our group leaders to tell us their favourite things about Wayan and why they love working with him, so here we go...
STU TAYLOR:
"Wayan's beautiful smile and kind heart really resonates with me and is the reason why I fell in love with Bali and it's culture. If you're lucky enough to ever meet Wayan and spend time with him, not only will you leave with a better understanding of this island, but you'll also leave with a warmer heart. He lives by the motto 'that a smile is for free', and he'll love to make you laugh. #Wayan"
LEE WILSON:
'It's always a delight working with a family who always give us a warm welcome. They really go out of their way to make us feel at home and answer any questions. They give us a great insight into their family and the Balinese culture. They take personal pride in teaching us to make their local dishes and we have the privilege of visiting their family home where the older and younger ones live together. This gives us a great insight into their lives. It's a great honour to get to know a local family so well and work with them. That's what makes working with TruTravels so special.'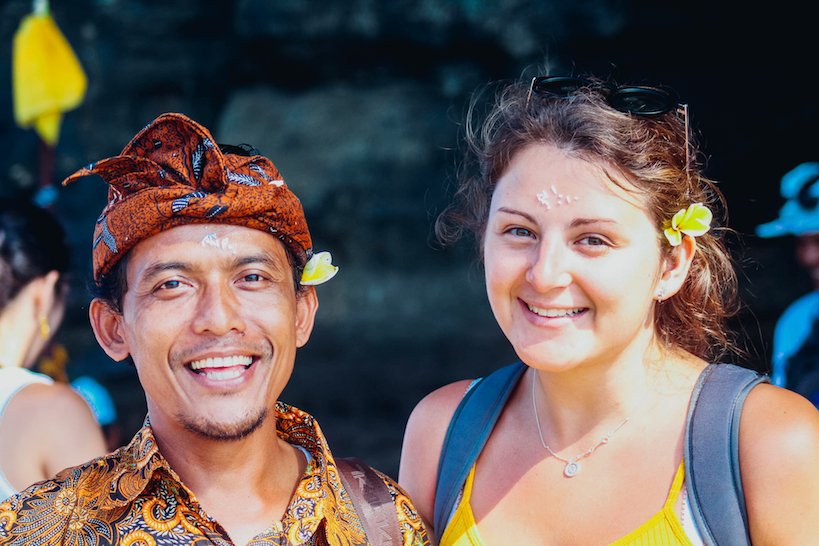 WAYAN ALSO WANTED TO SAY A FEW WORDS...
'I love being a tour guide because I can share our culture to other people from different countries, and I would like other countries to be peaceful like Bali. Now Bali has become the 3rd best island in the world I can't believe it. I love TruTravels because they have great teamwork. From the beginning I knew this company will grow up very well. This company really cares about our people and our nature in Asia. For myself, I feel Tru have helped the economy of my family so much. Thank you for this company'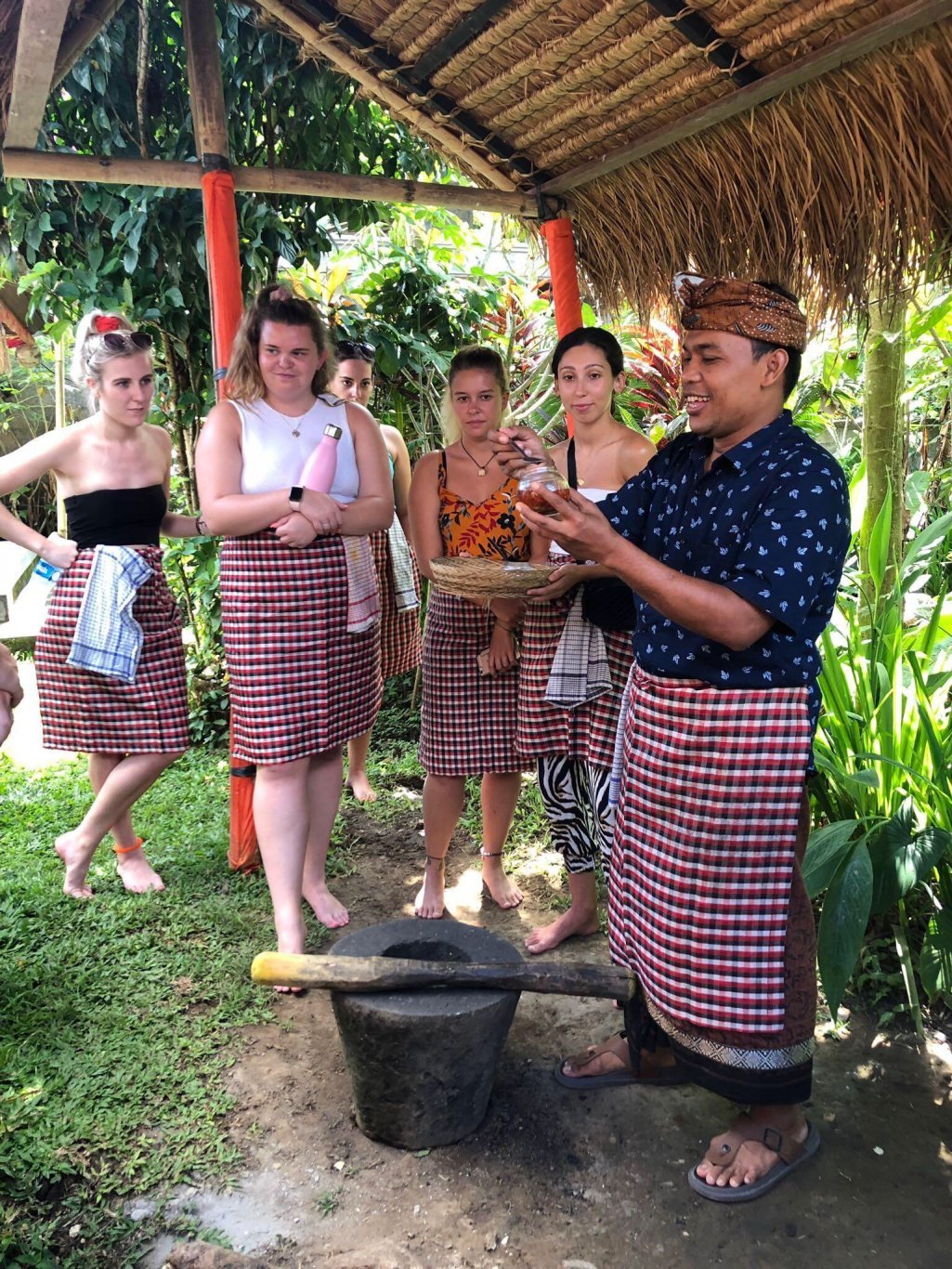 Wayan's brother Nyoman also works with us running our cooking class in Ubud on day 4 of the tour. He shows us around a traditional food market to teach us about the local ingredients before taking us back to their traditional Balinese home. There we get the priviledge of meeting Grandma and Grandpa, little Wayan and the whole family who are all super accommodating and lovely!
It was only when Bali Ops Manager Daddy Drew stumbled across Wayan's family's cooking class in Ubud by accident, that he knew instantly he wanted to work with them. Although they had already had their business for almost two years, the market was competitive and they could only accommodate 10 guests per class!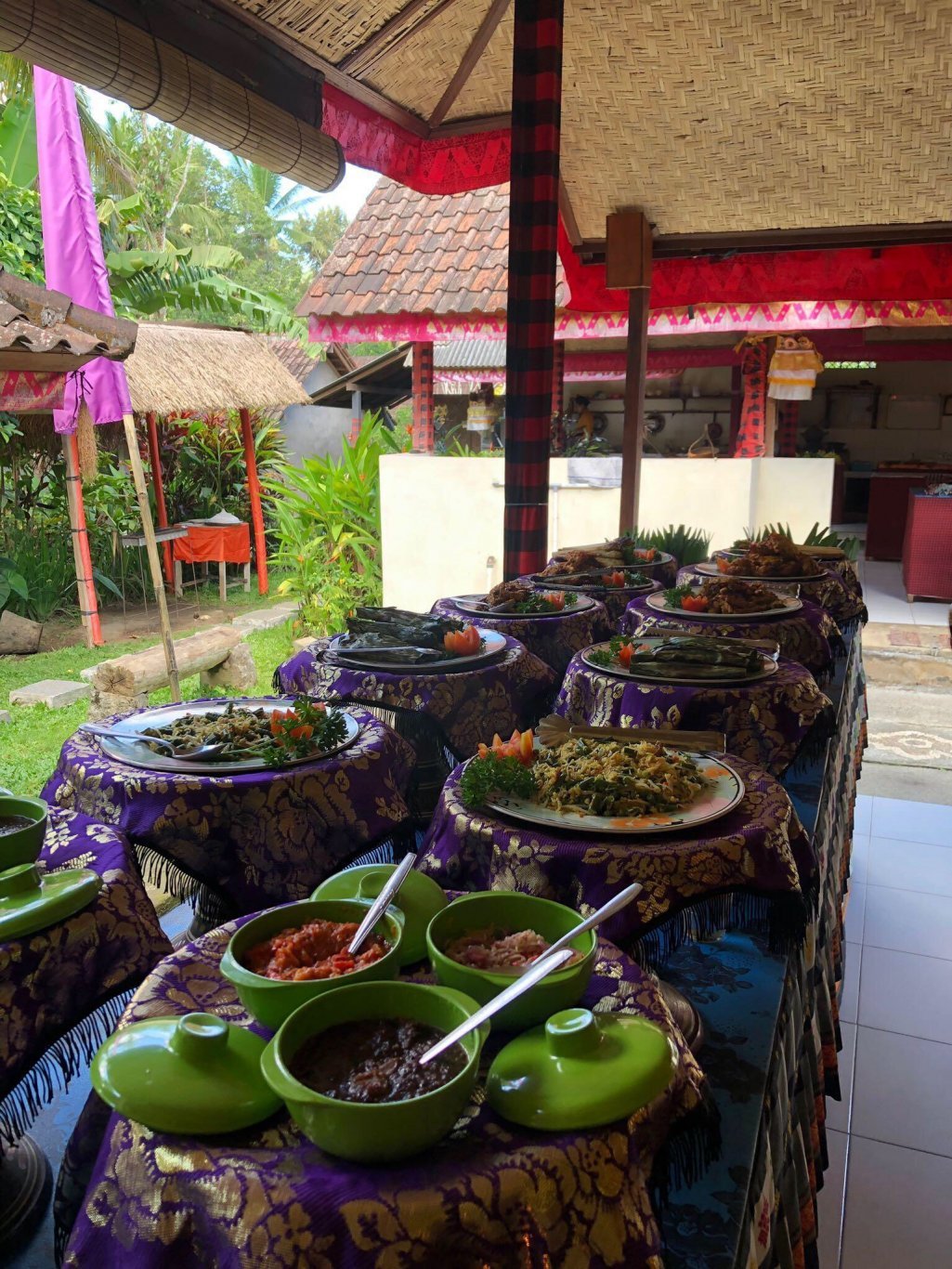 Our constant business of bringing our groups to cook with them meant that they were able to extend their kitchen to accomodate a whopping 45 guests. We pride ourselves on working with as many locals on all of our tours as possible, supporting them anyway we can. That's what TruTravels is all about after all!
So what's next..? Wayan and his family dream of opening their own guesthouse in Ubud. By our customers coming on tour and visiting us in Bali, we can continue to help give back and help them reach their goal which would be incredible!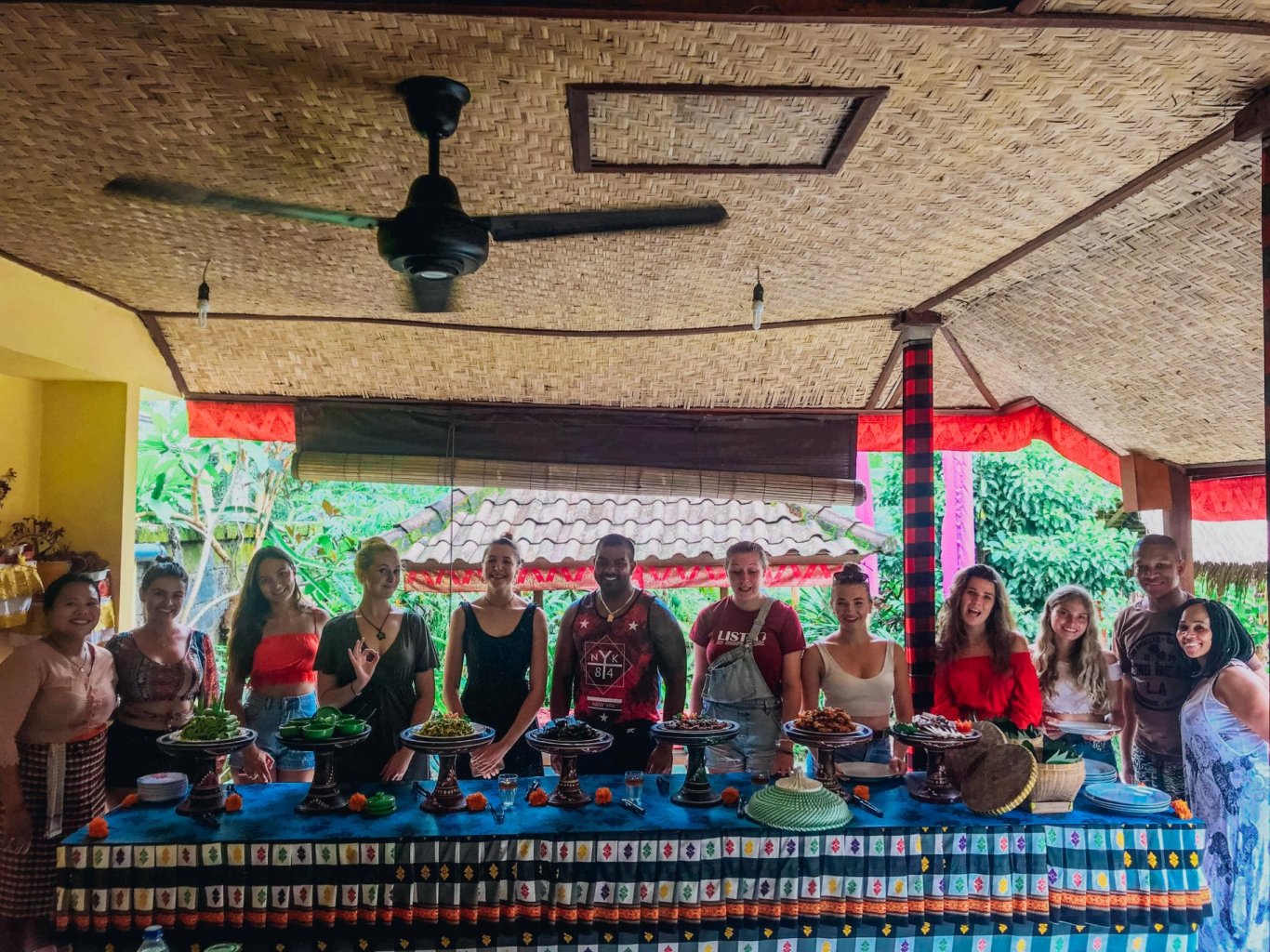 So thank you to Wayan and family who make our tours so magical! A family who is so hardworking and always striving to give our guests the most unfortgettable memories. We love you!