As part of our 2019 Christmas Mission, in December 2019 the TruCrew in the Philippines did a Christmas fundraiser party in Siargao. All proceeds from this fundraiser party went to Siargao Masaya, a non-profit NGO who actively support the less fortunate families of Siargao. This organisation is close to our hearts as not only do they improve the lives of the children on the island, but they support them in having a brighter future, educate them, and most importantly, put a smile on their face!
PHILIPPINES FUNDRAISER PARTY
The fundraiser party took place at the Hillside Resort, Siargao. The event kicked off with local acoustic singers, as well as our legendary Amer singing us a few hot hits which got everyone up on their feet singing and dancing. Although we love to party, our very own Justin Saunders gave a little speech about the TruTravels 2019 Christmas Mission and how important it is to use our business as a force for good, as well as talking about the other fundraiser events that we have been doing.
During the event, we ran a raffle with a total of 30 prizes to give away. The local business donated a variety of prizes, and we ended up raising a massive £421, which is incredible!
SIARGAO MASAYA'S MOBILE LIBRARY
Later in December we also took a few of the TruCrew to Siargao Masaya's Mobile library at the town of Malinao. The team read with the kids, had some art sessions, played some games and most importantly put a smile on their faces.
The kids enjoyed a delicious meal after their afternoon of activities, with finishing off with a bit of karaoke. After all, what's a Filipino party without any Kareoke, hey!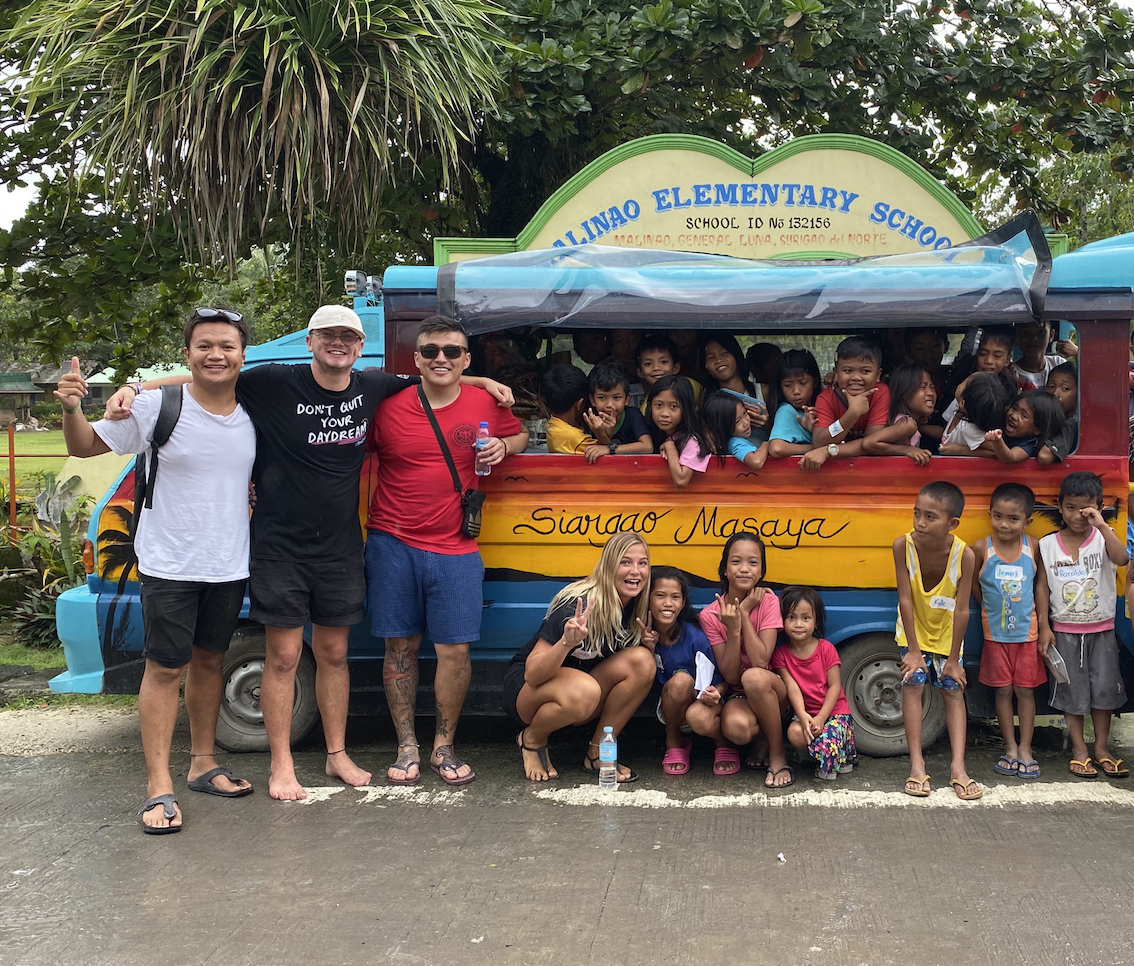 To check out more of our 2019 Christmas fundraiser events, have a read of our 2019 Christmas Mission blog and how you and how you can donate your spare pennies!