CAN I TRAVEL TO INDONESIA?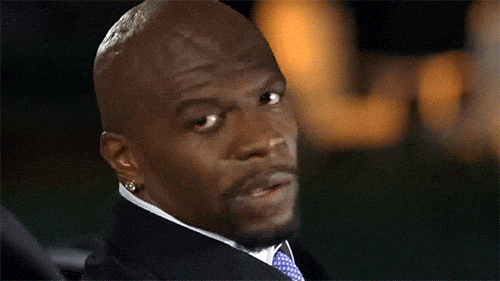 Last Updated July 29th, 2021
WHAT IS THE LATEST TRAVEL UPDATE FOR INDONESIA?
What The Indonesian Government Says:

Unfortunately for us all, visa-free and visa-on-arrival entry for all foreign travelers to Indonesia remains suspended. The government has not indicated a timeline for when the restrictions on international visitors will expire.
What The UK Government Says:
The UK government has introduced a traffic light system in which countries will be categorised based on risk & restrictions in place for travel. The categories include red, amber and green. Indonesia is on the Red list at the moment which means you cannot travel to Indonesia for leisure, and if you do, you will be subject to a 10-day quarantine and will have to take a COVID test on day 2 & day 8. However, every 3 weeks these lists will be updated and countries may differ, so fingers crossed Indonesia makes it onto the green list soon. A new four-step plan to ease England's lockdown could see all legal limits on social contact lifted by the 19th of July. Check here for more information on travel to Indonesia.
Check for more information from the UK Government here and our Traffic Light Policy page
Our Verdict:

Unfortunately, we will be waiting just a bit longer to get back to Bali. If all goes to plan then things should be open this summer, so keep an eye on this space for updates!

WHEN SHOULD I VISIT INDONESIA?
Indonesia is pretty much THE place to be all year round but the best time to visit is from March-early October. The weather is perfect for island hopping, snorkelling and pretty much spending all day on the beach. Top up that tan baby! Indonesia bridges the Equator, so it's hot all year round. Still, between December to March, the country sees a lot of rain. Particularly in the south!
There's so much to do in Indonesia, and if you don't mind a little rain you can hit some of the hotspots with half the tourists! Hit up Indonesia in the low season, and you'll experience some of Indonesia's rich culture with only half the tourists. If you venture further afield into the highlands, the temperatures are cooler, and with Indonesia's humidity, you might prefer it!
BALI, BIKINIS & ALL THINGS BEAU...TIFUL!
The list is endless of what you should do and where you should visit in Indonesia. Still, I'm going to give you the inside scoop with all the MUST DOS and MUST VISITS to be able to maximise your experience whilst you're visiting this beauty of a country.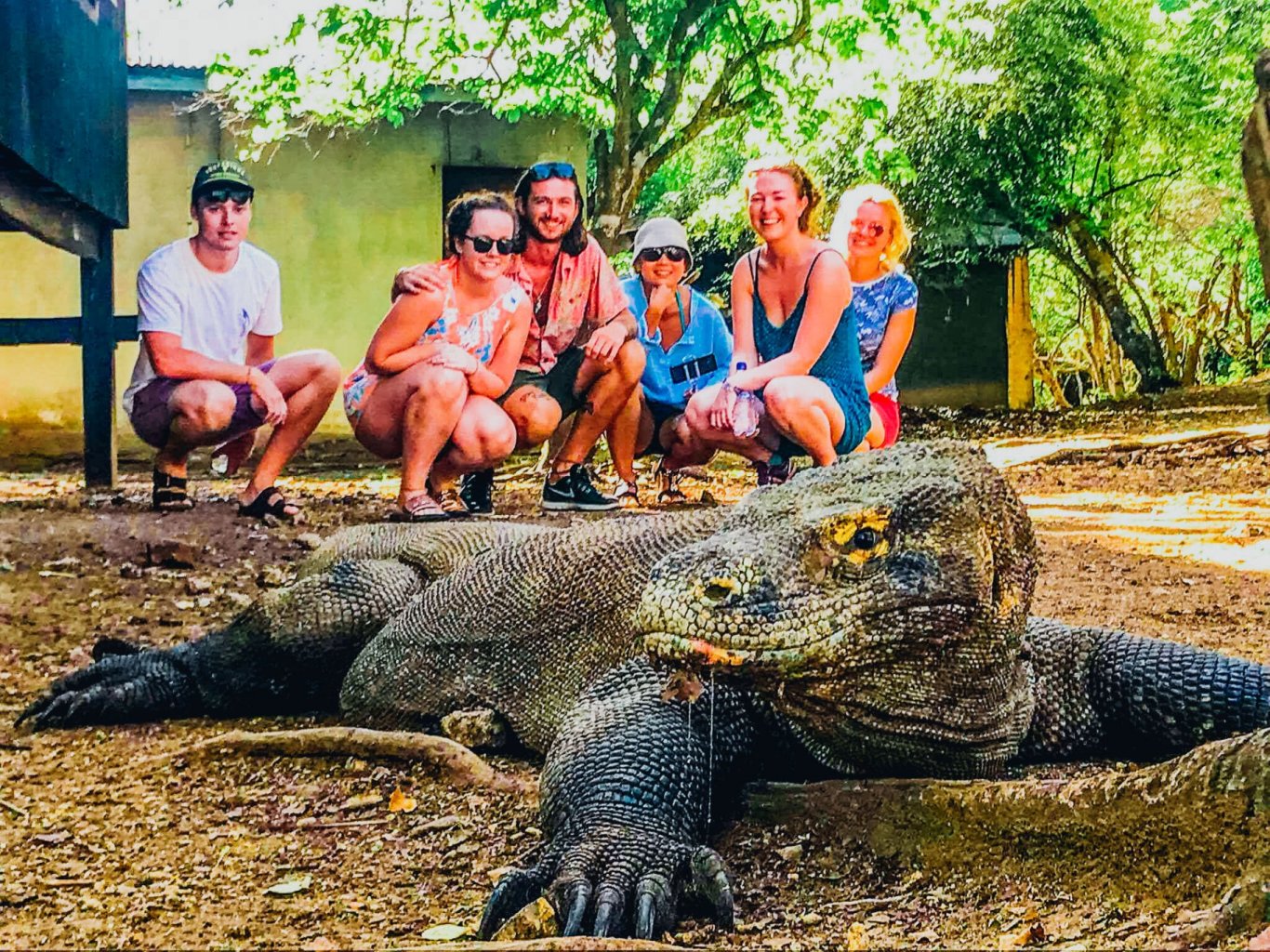 Komodo Dragons - Ok, so this should deffo be on your bucket list! Stay on a liveaboard boat for 3 days/2 nights and spend your time between island hopping watching the sunset at sea and falling asleep under the stars. The days are just as good as the nights. Trek to viewpoints, snorkel in crystal clear waters but the most amazing part. VISIT KOMODO ISLAND. These prehistoric Jurassic Park style dinosaurs are only found in the wild in Indonesia. It's a surreal experience to get up close with these giant lizards and 100% a day you'll never forget.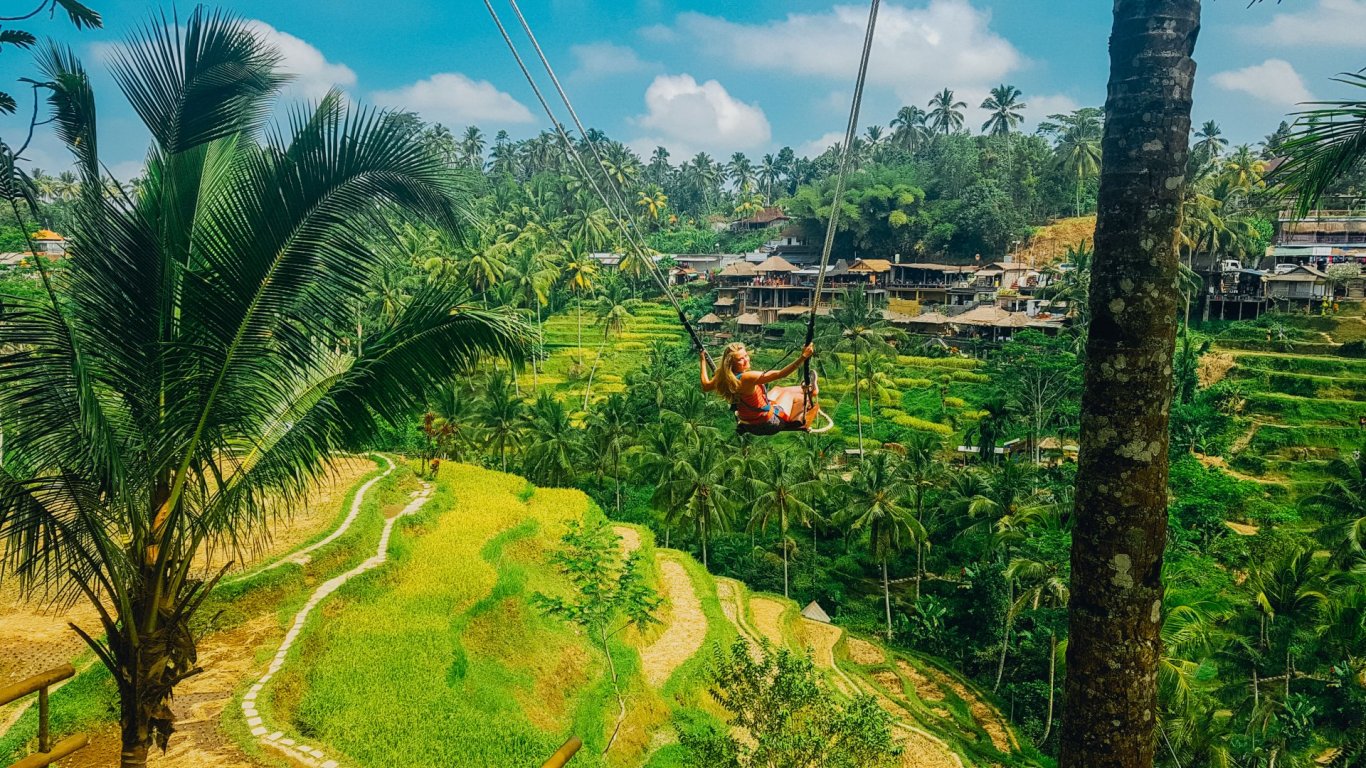 Tegalalang Rice terraces - So if you're looking for the ultimate insta snap then look no further than the rice terraces. A UNESCO World Heritage site it's every nature lover and painter's dream. Learn how these beautiful formations play an essential role in the local's way of life. Because have you even been to Bali if you haven't visited the rice terraces? A hot spot for tourists but a great cultural learning experience, grab a coffee in one of the local cafes, buy a straw hat from a local vendor or just simply take in the fresh air of Bali's ever-growing greenery. However, you choose to spend your day, it's a must-visit.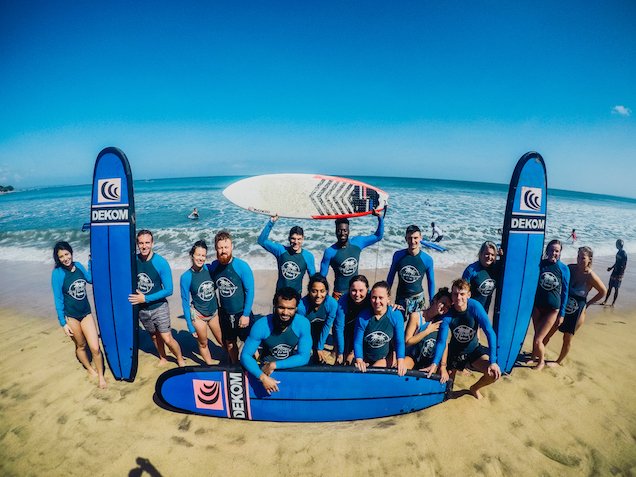 Surfing lessons - TIME TO RIDE THOSE WAVES BABY! Have you ever wanted to learn to surf in Bali? Of course you have. Dreaming of riding those waves, shaka's up, flipping your hair backwards as you walk out of the sea, board in hand like the beach babe you are. Ok, so you may not be the next big thing at surfing but head to Kuta and team up with one of the local surf instructors to learn the basics. Surfing in Bali is next level. After a morning surf, take some time to chill on the beach coconut in hand. If you want to learn to surf, there really is nowhere better in the world.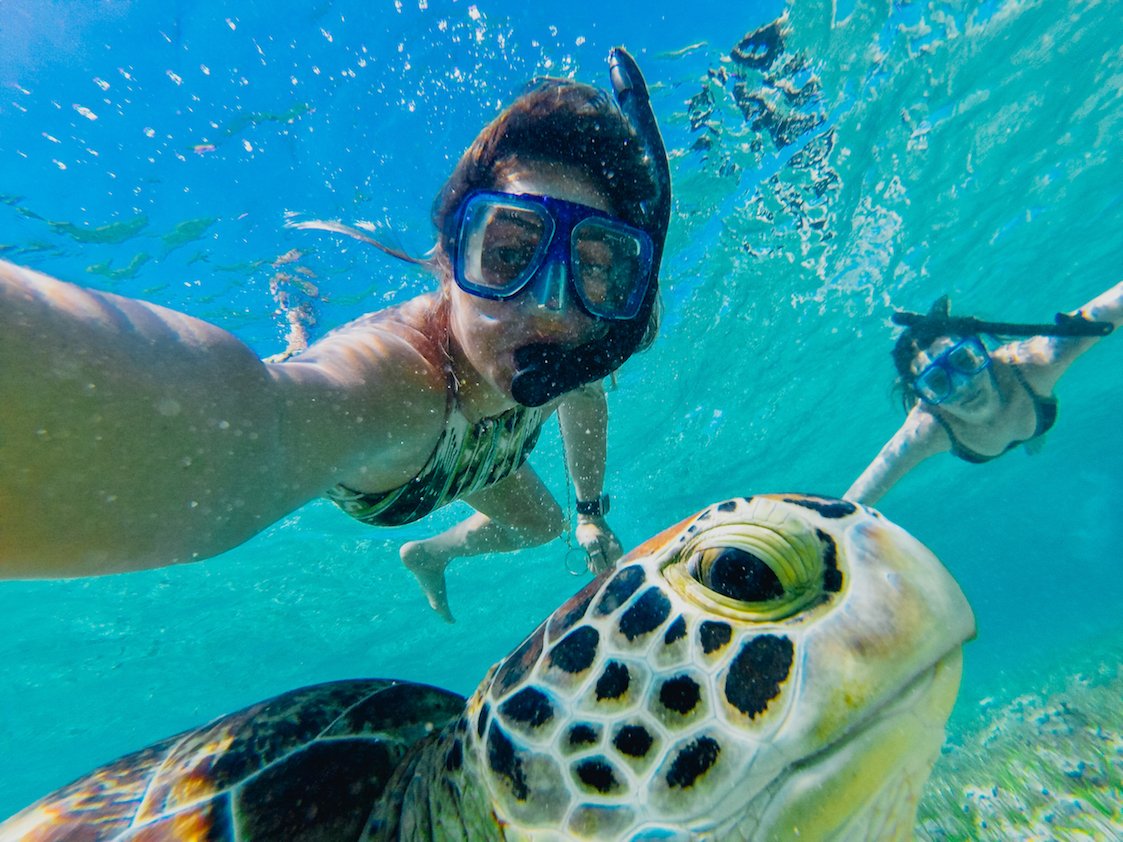 VISIT THE GILI ISLANDS - You have to visit the Gili Islands if you're in Indonesia. That's right, I said it. YOU HAVE TOO. Whatever your fancy, there is a Gili Island for you. Made up of 3 islands, Gili Trawangan, Gili Air and Gili Meno. Whatever tickles your pickle, one of the islands will have them. If you're looking for the lively scene, a few too many drinks in an island bar then Gili T is the place for you. If you're looking to run off with the new backpacker love of your life you met a week ago head to Gil Meno. Gili Meno only has a few restaurants on the island and the most secluded beaches of the 3! Gili Air is the ultimate chill-out spot. You can lay on the beach and gaze into Lombok's mountainous landscape without a care in the world. Ideal.
The list is endless and with so many islands in Indonesia to experience it you'll really have to jump on a flight to see it for yourself. Although we can't run away right now, the best thing to do is plan, plan, plan. It's been a crazzzy year, and you deserve a holiday after this!
Don't Quit Your DayDream
If you never go, you'll never know, right?