HOW TO STAY FIT AND HEALTHY WHILST TRAVELLING!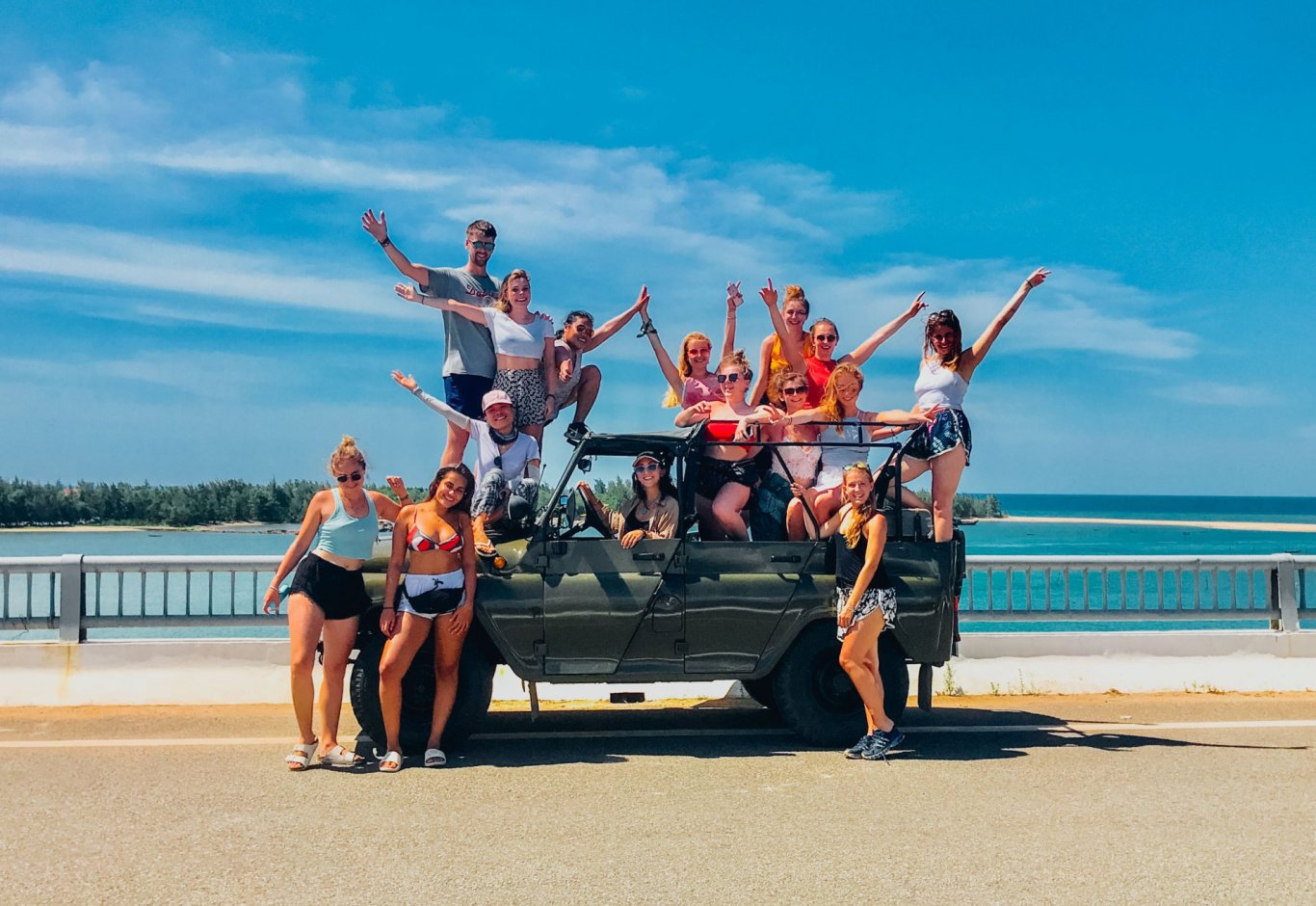 C'mon we all have those thoughts, we head on holiday and get a little loose. Noooo not in that way, well.. Who knows. The cocktails are flowing, there's 10/10 delicious food everywhere and after a few days you start to feel a little grotty. Hey, we're all for treating yourself. You're on holiday after all and life is for L-I-V-I-N-G! But there's a few easy tips and tricks you can do to make sure you're staying active whilst living your best life on holiday. The post flight bloat is very real so here's 10 ways to have you feeling good on the inside and outside!


8. TAKE THE SCENIC ROUTE
This probably sounds like an obvious one but one of the best parts about travelling is seeing new destinations and places, choose the scenic route and take a walk! So many destinations have free walking tours and experiences in cities. Or if you're an early bird, get up early and take a beachfront stroll as the sun comes up. Trust us, you won't regret it.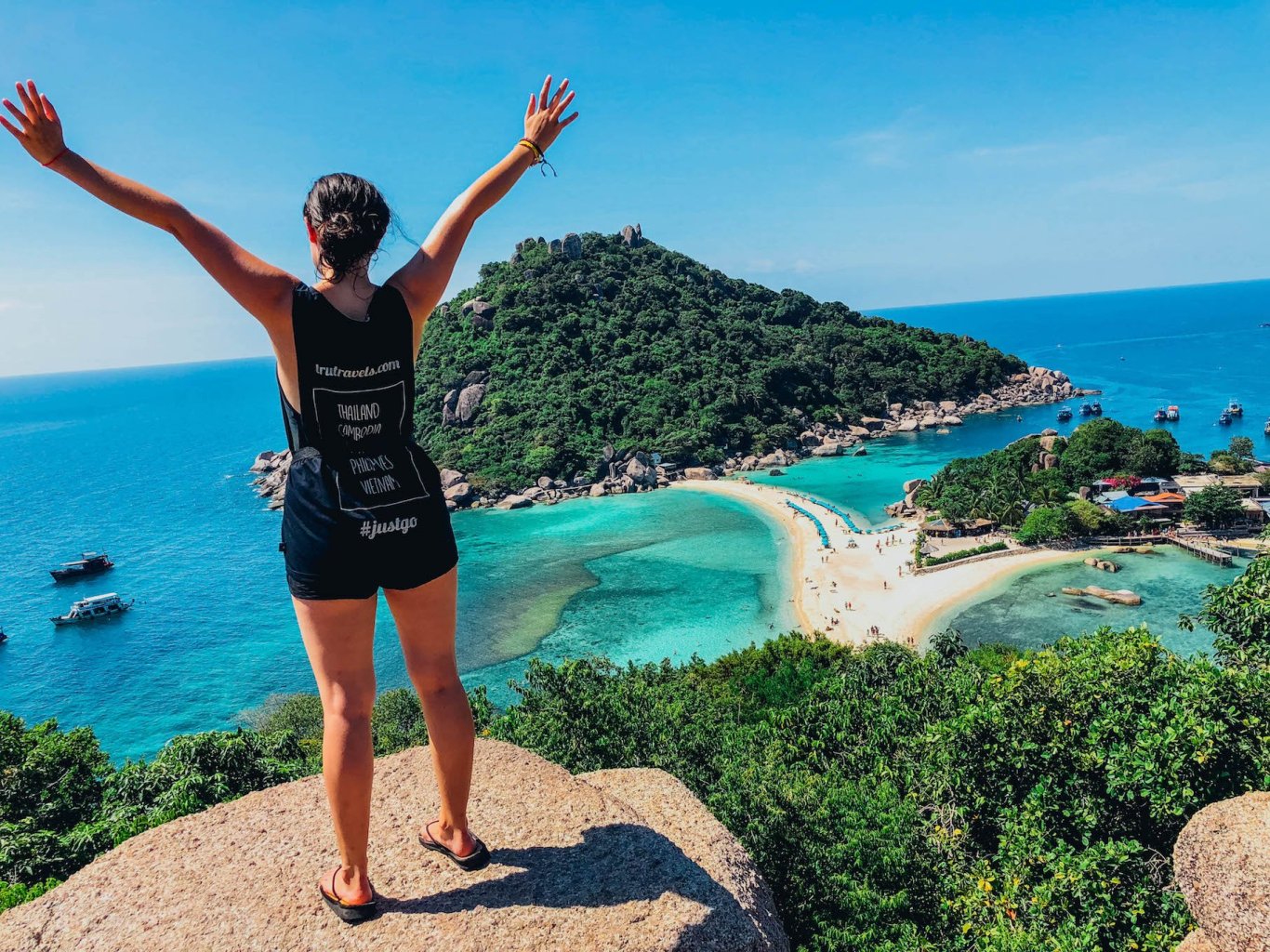 7. HIKE TO VIEWPOINTS
The word hike in itself seems hard, we don't know why but there really is no better reward than a view from up top. Some of our biggest and best tours are to unbelievable heights to views that are out of this world. They're really worth the walk up, plus it gets your blood pumping and your body moving and that's a good enough reason from us!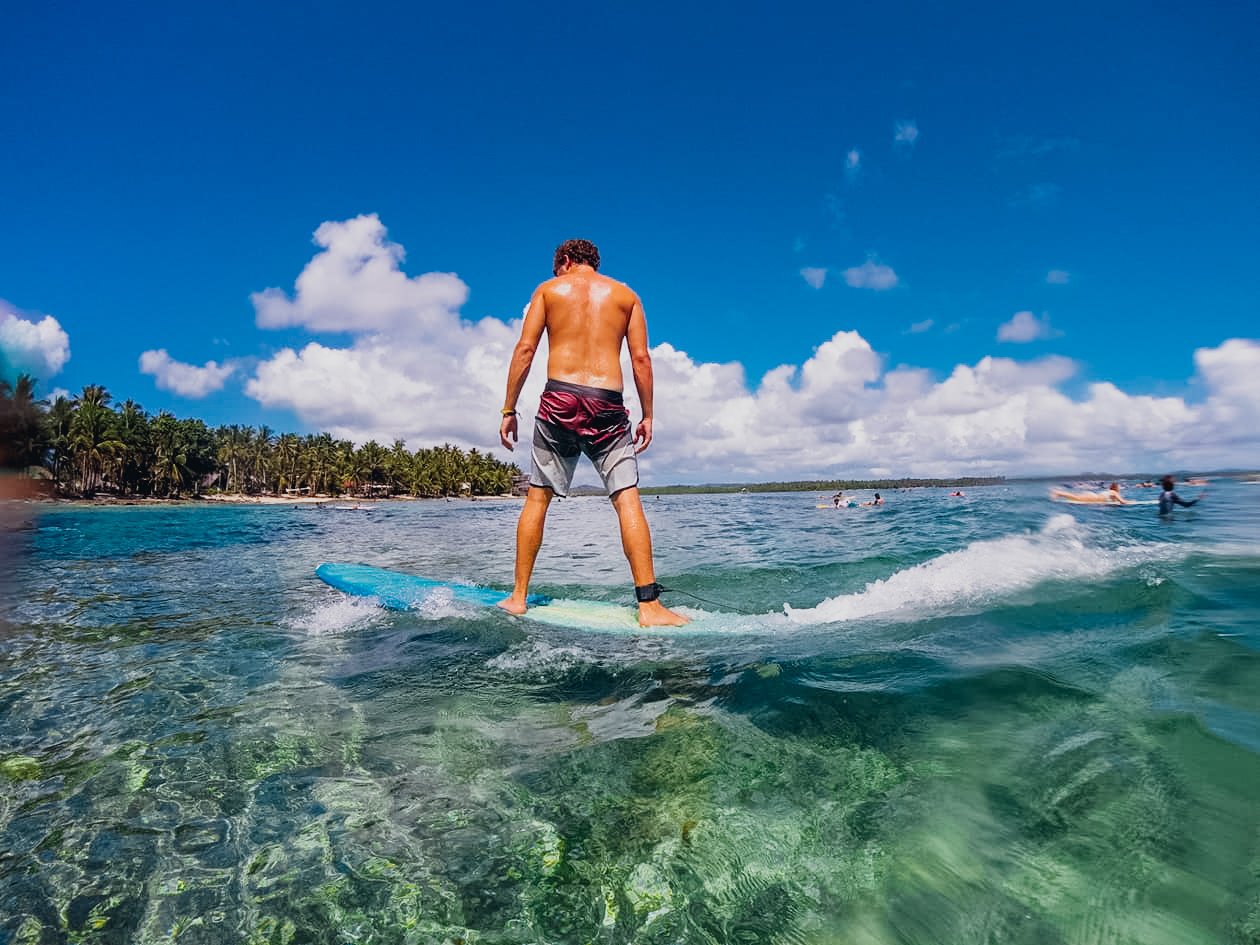 6. GET WET!
We don't mean splash your fellow TruTravellers vigorously in the pool, or partake in a competitive water fight, unless your mate is being a dick or you're in Thailand for Songkran. We mean get wet! Jump in the sea and go swimming. Swimming and snorkeling are some of the best ways to keep fit and healthy whilst on holiday and it doesn't just stop there. There's a whole range of water sports that get your body movin and grooving. Kayaking, paddle boarding, even doughnutting has your arm muscleings moving as you hold on for dear life. 10/10 for watersports. 11/10 for fun.
5. TAKE A COOKING CLASS
We're foodies, we admit. We love all cuisines! But the desire to eat everything and anything whilst abroad is very real. So much so we don't actually know how much we consume. Taking a cooking class not only teaches you amazing skills you can show to your mates when you get back home but it also gives you the opportunity to make healthier choices. We try to add cooking classes to most of our tours,firstly because it's a great way to learn about local cultures, secondly because we're down for being everyone's taster..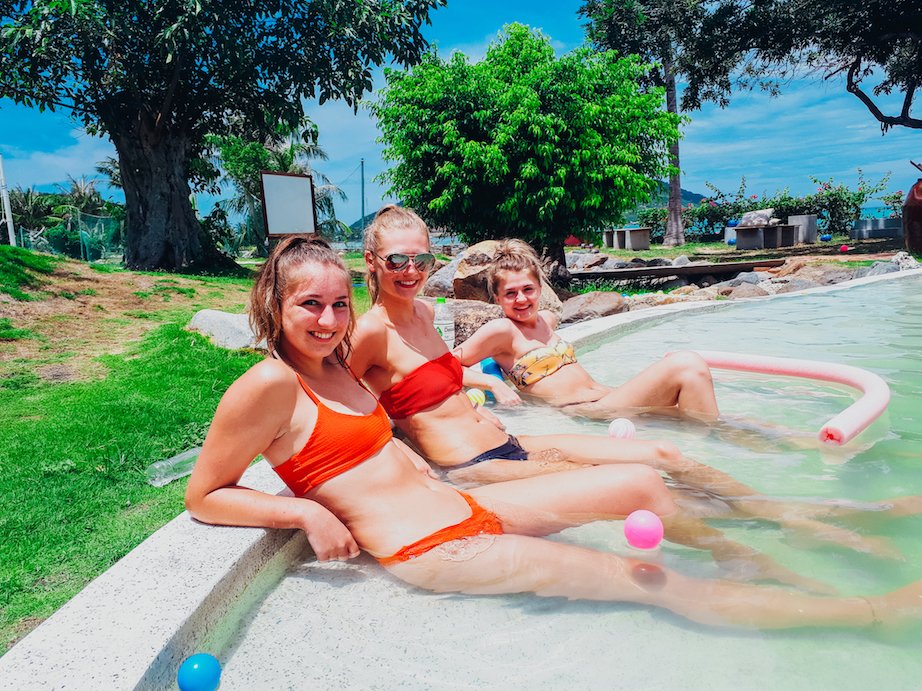 4. TAKE A BREAK HAVE A KITKAT.. AND BREATHE
You might be thinking I'm on holiday. I'm already taking a break but are you really disconnecting and switching off? We all do it, sign in to our work emails, check in with back home, post 24/7 on our social media that we're having a sick time but taking time to put your phone on airplane mode and taking a second to breathe is more beneficial than you think. Take a break from social media watch a Wim Hof breathing video or take a cold water swim. Trust us your body and mind will be thanking you after.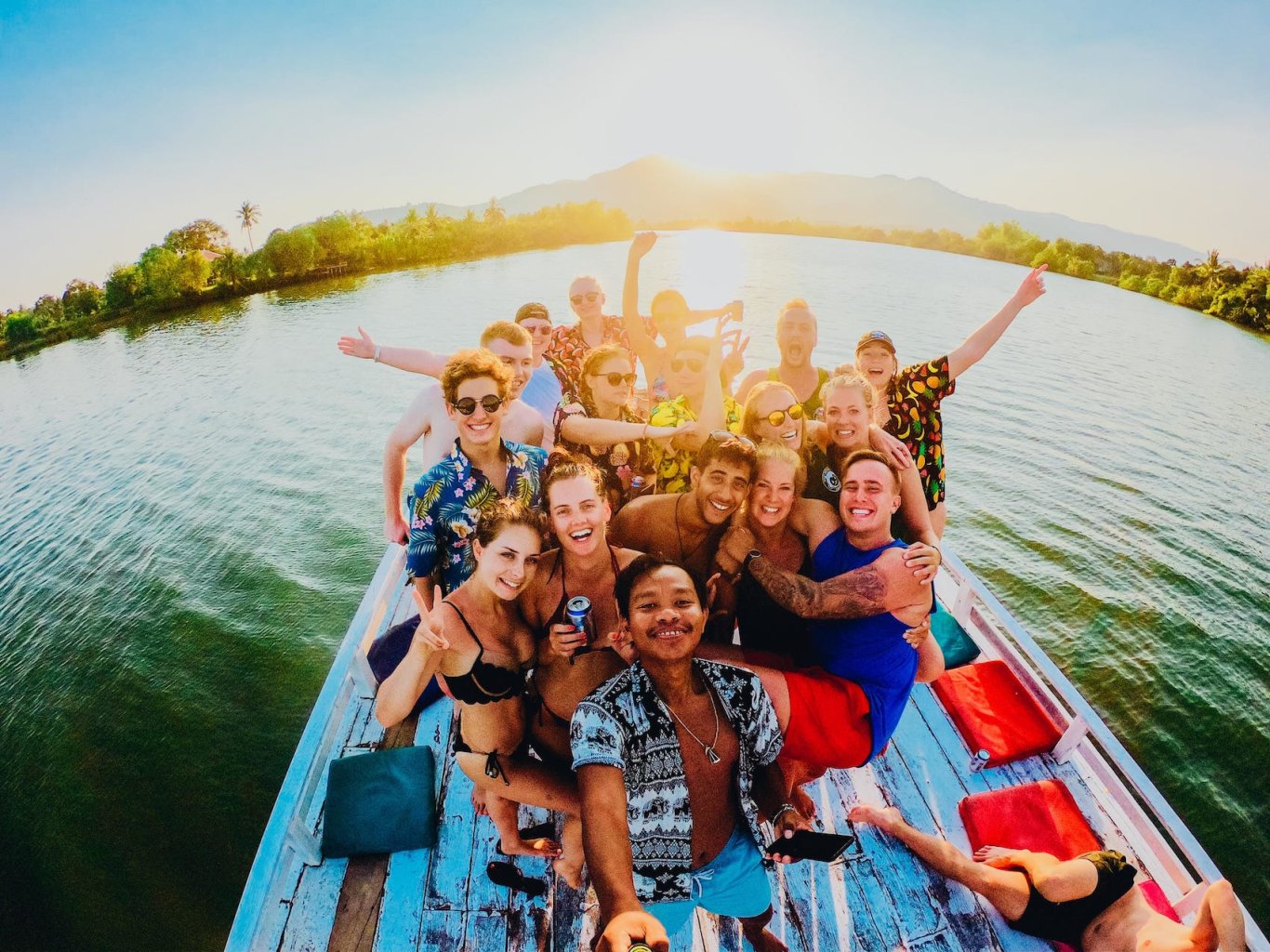 3. DRINK A SHIT TON ON WATER
Ok, we're not your parents but staying hydrated is key in tropical destinations and when travelling. Most of us get off an aircraft and feel dryer than 160 days walking through the desert. The filtration system on a flight dries out your skin, eyes and soul. JK, but it's important to drink loads of water to stay healthy and hydrated. If you're planning on being super active, sunbathing the day away or kicking ass in a morning bootcamp there's quite better for you than a big old gallon of water.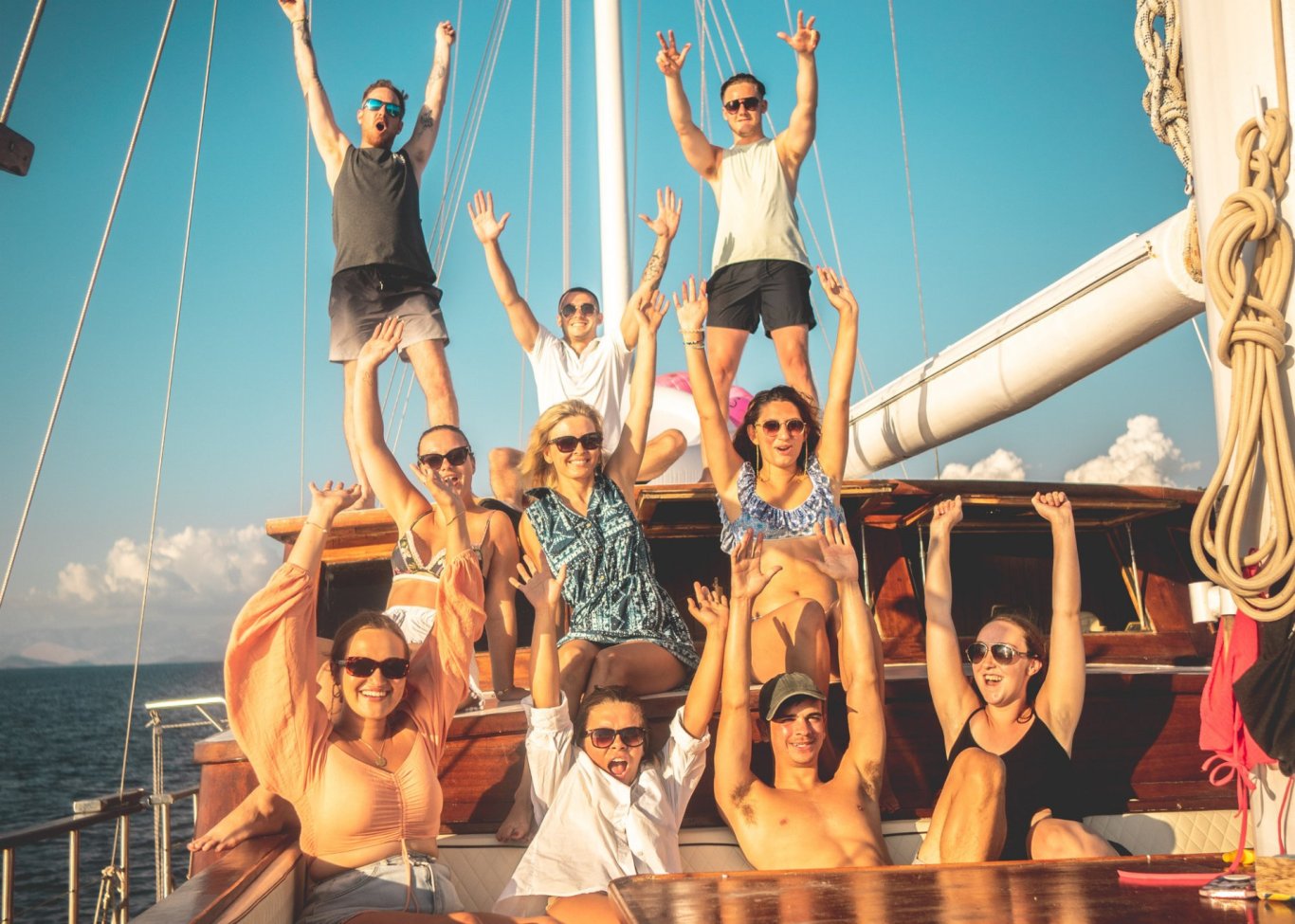 2. TRY SOMETHING NEW!
One of the best parts about travelling is trying out new things so immerse yourself. If you're heading to Thailand try out Muay Thai the national sport of Thailand and it's guaranteed to work up a sweat plus it's super fun too! Whether you want to kick some ass in Muay Thai or just want to relax in a traditional Thai massage. Nurture your body and you'll be feeling good all round. Why not try something new, some of the best experiences are when you step outside your comfort zone!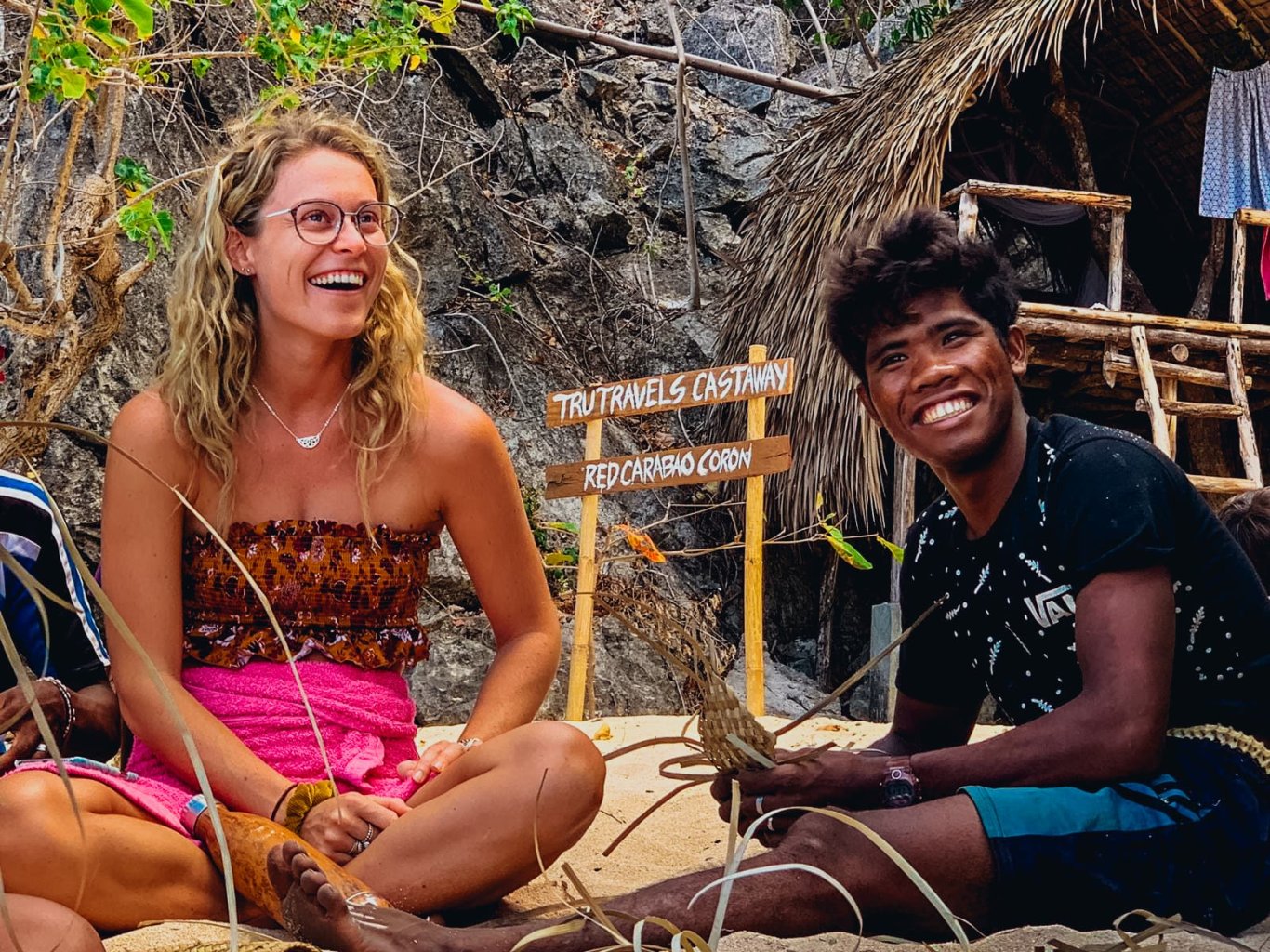 1. LIVE YOUR LIFE
The best way to be healthy is to live your Tru authentic life. So do you. Live your best life and go to places you've always dreamt of.
See you on the beach!