10 PLACES YOU HAVE TO VISIT BEFORE YOU DIE
Alexa defines 'bucket list' as 'A number of experiences or achievements that a person hopes to have or accomplish during their lifetime' Ok, got it. We all talk about ticking this, that or the other off our bucket list, but as I sat down last week to write down my 30 before 30 list last week, I kind of had a mind blank. (I'm 28 btw) So I started thinking, where do I want to visit? I'm not expecting to smash out 30 countries in the next two years unless... Tru wants to send me on a two-year extravaganza *hint hint Mark & Joe* Jk. But it did get me thinking about ten destinations I'd like to visit before I die. So here's a mixture of a few places I've been and a couple I'm itching to head to!

10. KHAO SOK NATIONAL PARK - THAILAND
If you've travelled with Tru to Thailand, you've probably been to this unbelievable place. Floating bungalows on blue waters surrounded by luscious greenery and limestone mountains. Now that's what I'm talking about. I want to spend my days floating away in a rubber ring with my friends under the golden sun, and for that, Khao Sok hits ten on my list!
Ahh, to be back in the Philippines. I can honestly look back and say my ten days on tour in The Philippines were some of the best days of my life. El Nido is picturesque, idyllic and paradise all in one. Aqua blue waters, golden sandy beaches, incredible 10/10 food and the locals are some of the nicest I've ever met. I went off the beaten path here for a Castaway style experience. I slept in a wooden beach hut, took a beachfront cooking lesson as the sun went down. Perfect. I then spent the evening sipping locally made drinks whilst devouring the incredible cuisine I'd just cooked earlier. No electricity, just authentic, genuine connection. 10/10 a must-visit.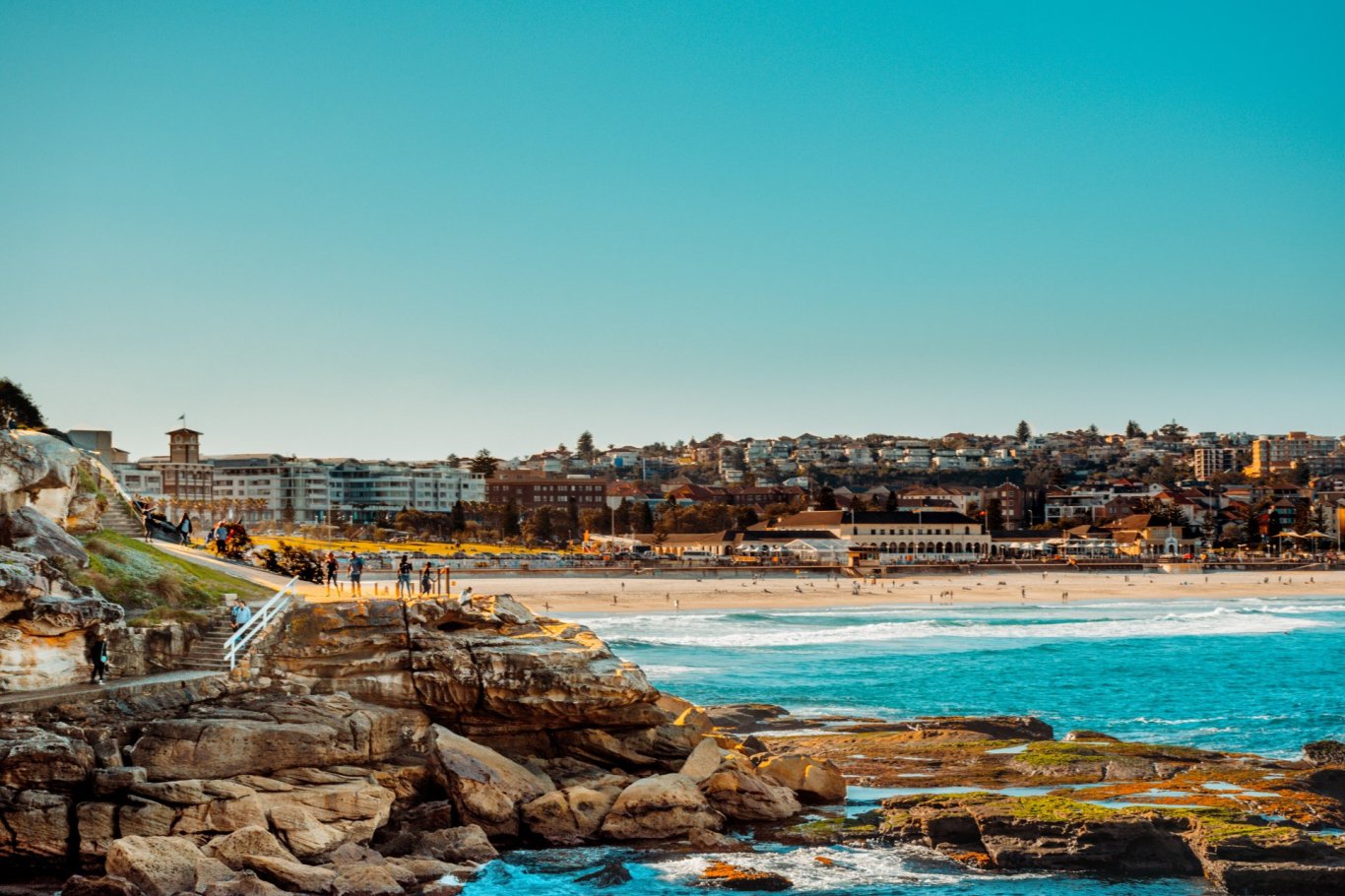 8. SYDNEY/ BONDI BEACH - AUSTRALIA
I'm not a big city girl; I'm more of a sit on the beach, explore the jungle, spend the day under the sun kind of vibe but Sydney, Sydney's different. The cafe's, the bars, the beaches. It's a diverse place. Sydney is a must-visit for anyone. From foodies to backpackers to those looking to start a new career in a vibrant city. Travel to Australia, visit Sydney, and I can guarantee you won't regret it. Plus, how many big cities can you go shopping in the morning and visit one of the most famous beaches in the afternoon? Not too many… My recommendation, do the Coogee to Bondi walk, eat the food, meet the people and live your best life. Come on; it's been a wild ride lately.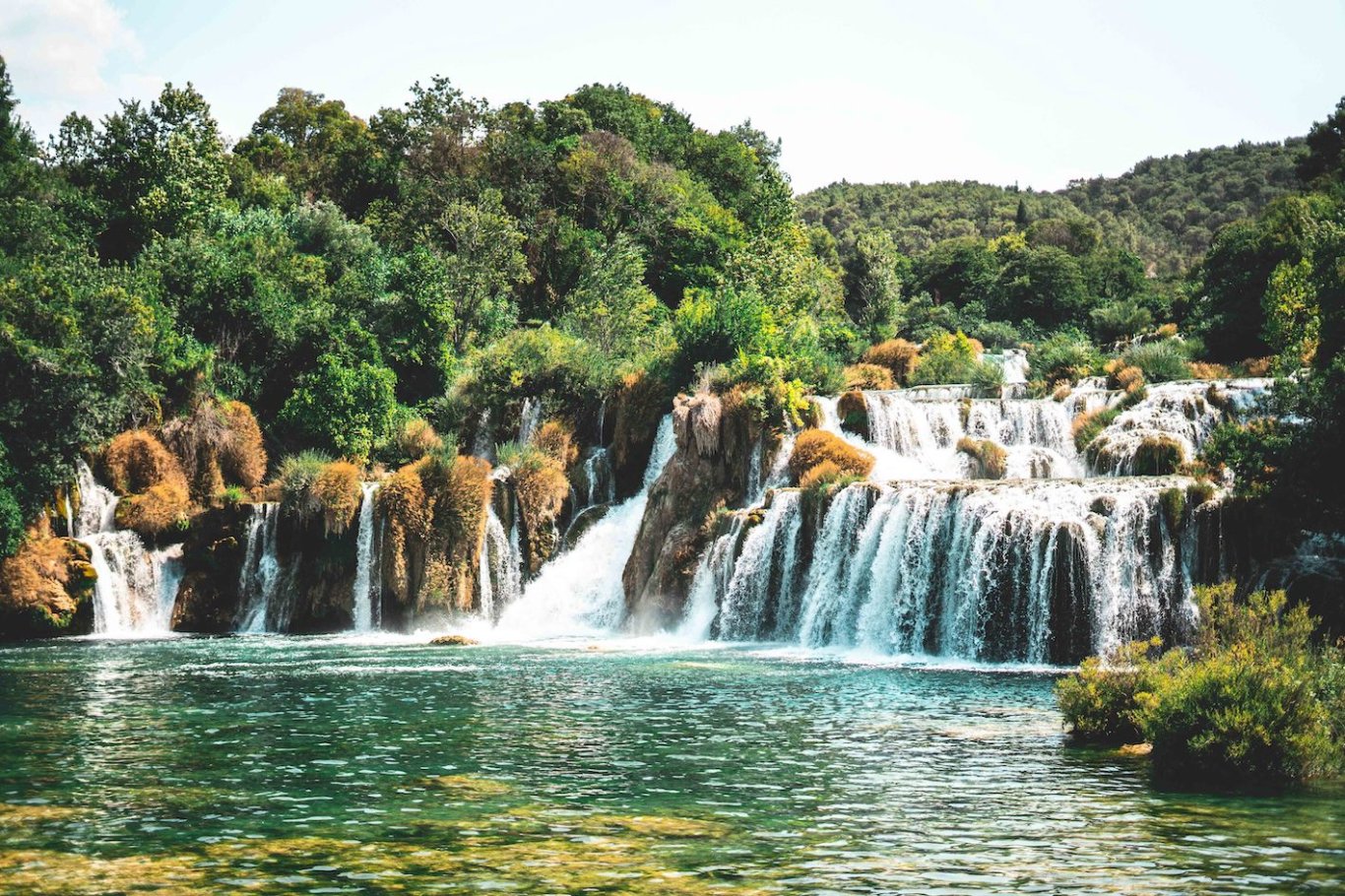 7. KRKA NATIONAL PARK - CROATIA
If you saw this place without the location tag, you'd think it was somewhere in Asia or South America, but nope, it's right on our doorstep! It's in Europe. Croatia, to be exact, and a visit here should be on everyone's bucket list. I mean c'mon look at it. Krka National Park is a sick day out, and you can spend hours walking the boardwalk taking in this natural beauty. Although you can't swim in these waters, there are some incred surrounding waterfalls which you can! Head up to Roski Slap or Skradini waterfall to get all those insta shots.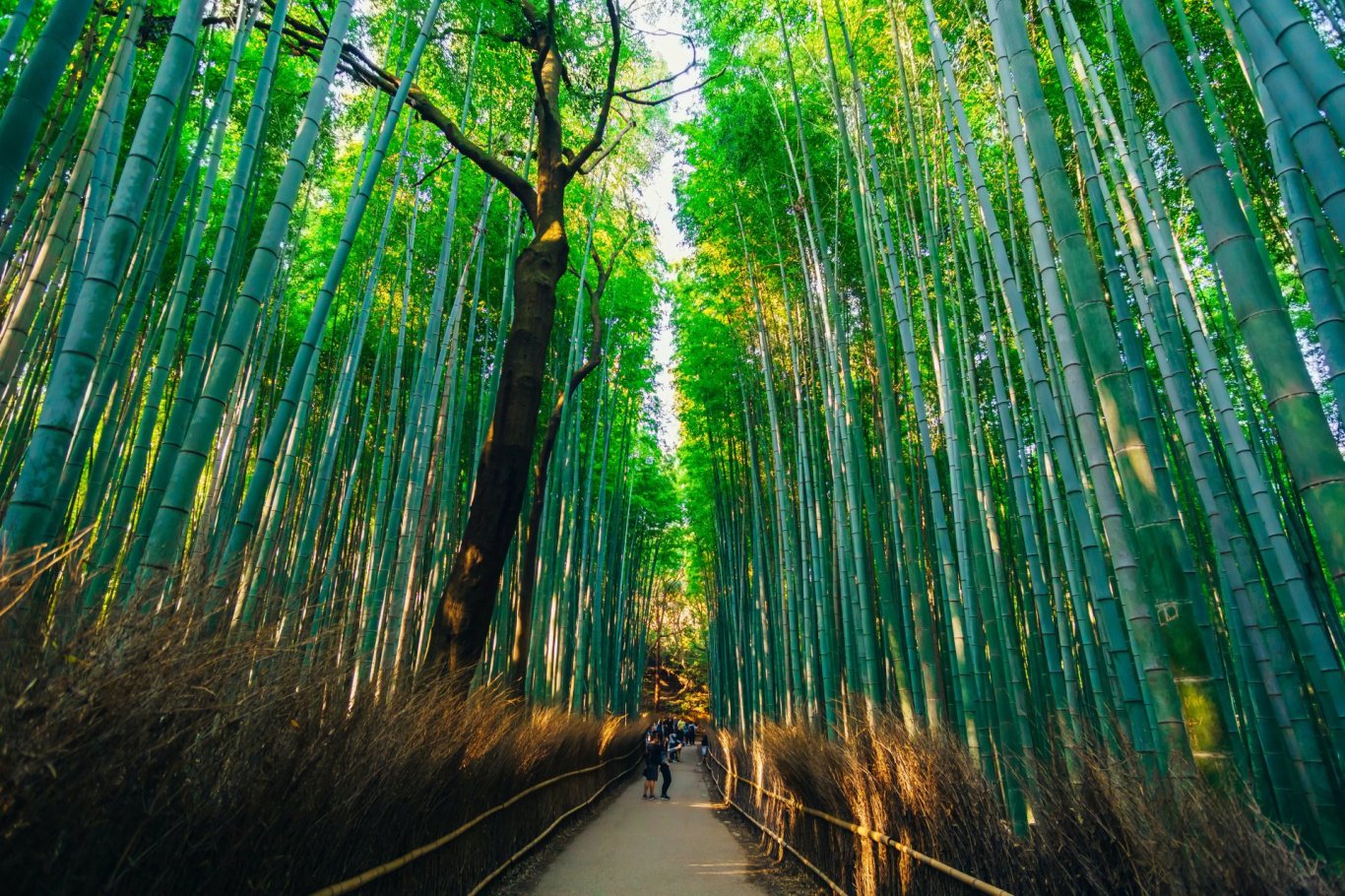 6. KYOTO - JAPAN
Japan's been on my bucket list since forever. The food, the culture, the quirky restaurants, the rich history. I'm in. I'm sold. Kyoto is a bustling city with such diversity, and I want to absorb it all. Traditional tea ceremonies, incredible street food, the famous bamboo forest, it looks insane. Kyoto is famous for many things and is a must-visit in my opinion and one that should be up there on your bucket list.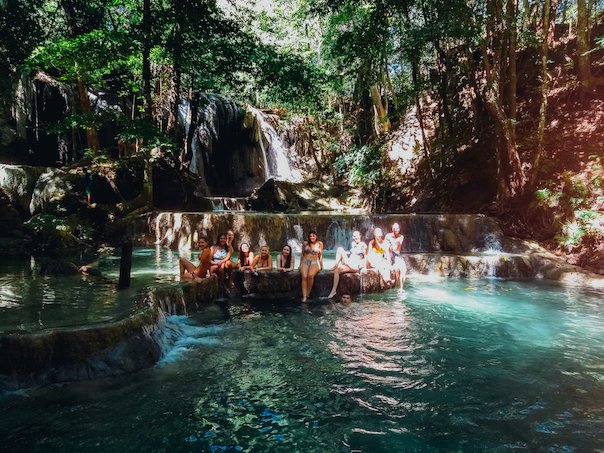 5. MOJO ISLAND, SUMBAWA BESAR - INDONESIA
Mojo island… Have you heard of it? Unless you've seen our Komodo Island Hopper trip, then no, you probably haven't! Mojo island is only accessible by boat and only allows around 50 visitors per day, which means it really is the definition of off the beaten path. When I say, it looks like paradise. I mean it: cascading waterfalls, rich palm tree-lined jungles. Urghhh, a girl can dream, right? As soon as I can travel to Indonesia, I'm heading on our Komodo Island Hopper tour!


4. CINQUE TERRE - ITALY
I've wanted to visit Italy ever since watching Eat, Pray, Love. To spend my days indulging in pasta, pizza and learning Italian. All I can remember is Dulce far Niente - The sweetness of doing nothing, and that is kind of my vibe when travelling. Days at the beach, relaxing but a visit to Cinque Terre has to be up there on my bucket list. The panoramic views, the array of multicoloured buildings coming alive at night. It's breathtaking. Cinque Terre is a string of centuries-old seaside villages along the Italian Riviera coastline. A string of vineyards, steep terraces, and harbours lined with fishing boats.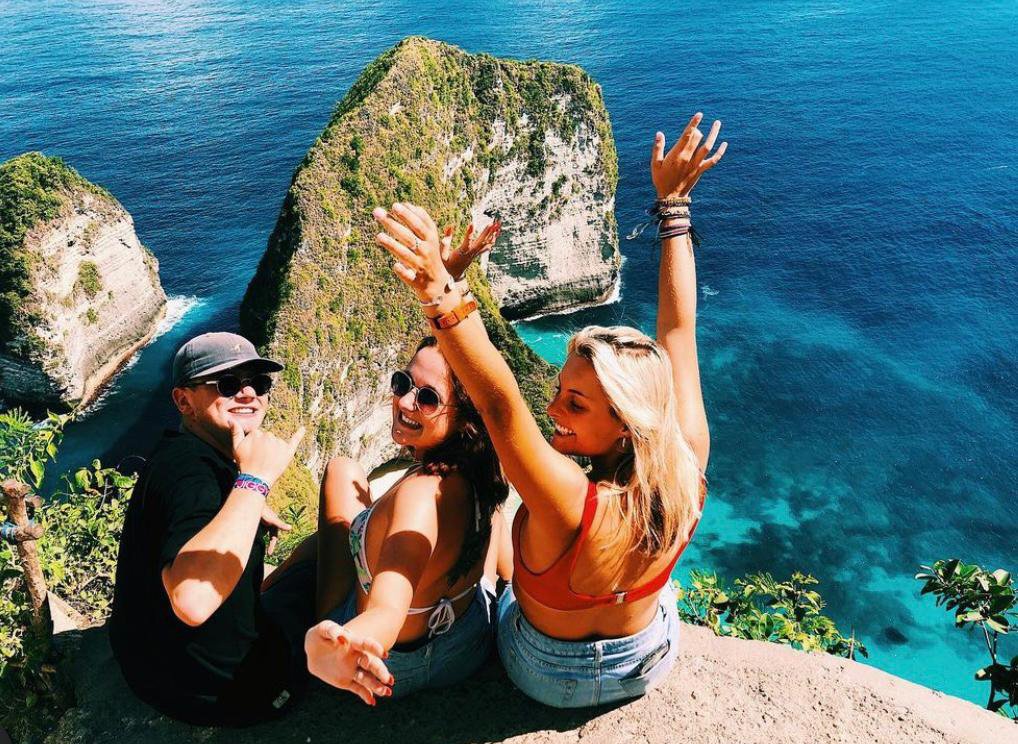 3. DIAMOND BEACH, NUSA PENIDA - INDONESIA
Diamond Beach, the names in the title. Visiting the beach wasn't made possible until late 2018, which means it doesn't have that typical over-tourism vibe. The views are incredible and are that of a postcard. Nusa Penida is an island off the coast of Bali known for its rainforest hills and crystal clear waters, and Diamond beach is no exception. Diamond beach is the perfect day out and a sick place to grab those Insta shots. You can also grab a picture-perfect view on one of those famous Bali swings and nest made from wood and branches. You can get a few snaps in for a small fee. We visit here on our Bali Bliss - Flashpacker tour and in my eyes, it's a must.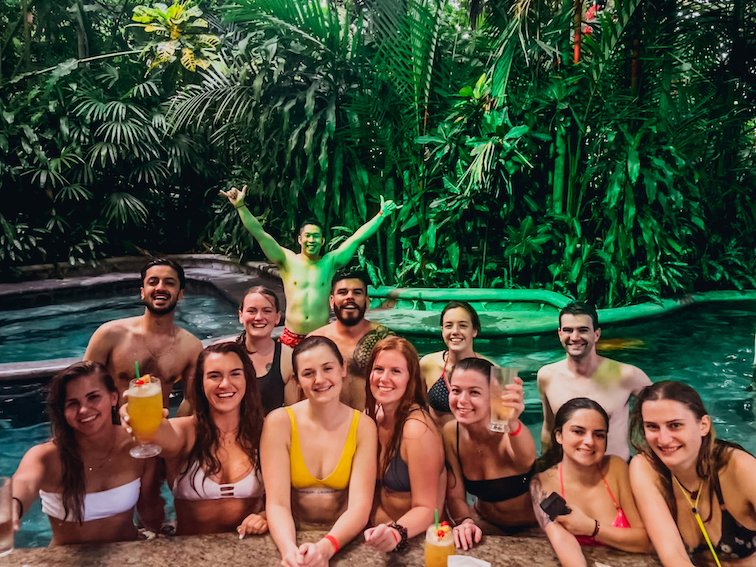 Welcome to the Jungleeeee! La Fortuna is any nature lovers, adventurers, explorers dream. There really is something for everyone. Cascading waterfalls and hot springs, ATV-ing and ziplining, nature and wildlife walks. It's the perfect place to reconnect with the world. Relax, meditate and find your zen. Costa Rica's tourism slogan is Pura Vida, meaning pure life, and that's exactly what you'll get here!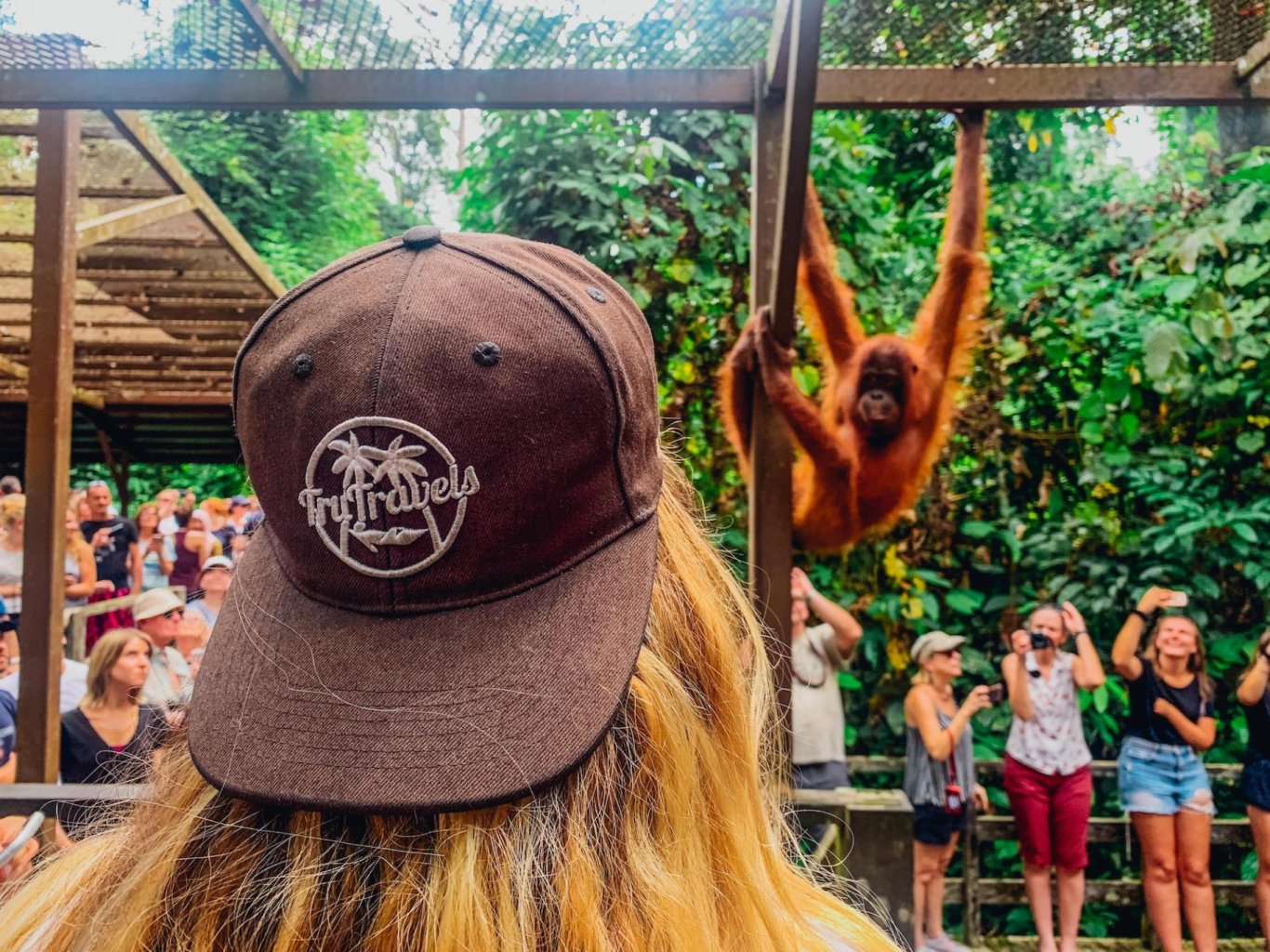 1. SEPILOK - BORNEO
Dun dun dunnnnnnn! The number one place on my bucket list and my travel goals for 2022. I'm dreaming of heading to Borneo! River safari, Orangutans in their natural habitat, scuba diving along vibrant reefs, I'm in. One of the destinations in Borneo I'm super keen to visit is Sepilok. Home to an Orangutan and Sun bear rehabilitation centre. Around 80 Orangutans who swing and go about like these, please. What a dream, right? Borneo is up there on my list, and I hope to see you there! Hey, maybe we could share Tuak or two together. That's the local drink btw.
And that's it! Ten places you have to visit before you die. I, for one, am keen to tick them all off in the next few years and if you're currently screaming at this blog like 'WHY DIDN'T YOU INCLUDE ….' Well, hit us up. Where else should we visit?
Until then!
Don't Quit Your Daydream