The Philippines is one of the best countries to visit in Southeast Asia and the perfect place to plan a tropical getaway. But a trip to the Philippines doesn't come without a few surprises as well. Take a look at the 8 things that you need to know before visiting The Philippines so that you can be fully prepared for your trip!


1. Plan ahead!

The Philippines is made up of thousands of islands… (seriously!! There are around 7,640 islands) so flights and ferries are a huge necessity to hop from place to place. If you're hitting all the hottest spots in The Philippines, I'd say you'll be taking a minimum of 6 ferries and flights and trust me they get booked up. I wish I knew this tip before my trip to The Philippines because when I went to book a flight a few days before I needed to travel, there were no seats left on the flight I needed, so I had to fork out $80 (for a flight that is usually $20!) Money that could have been spent on cocktails!
The best thing about our Philippines tours is that you don't have to sort out anything! We do it all for you… so if you want maximum adventure with minimum hassle, we got you covered.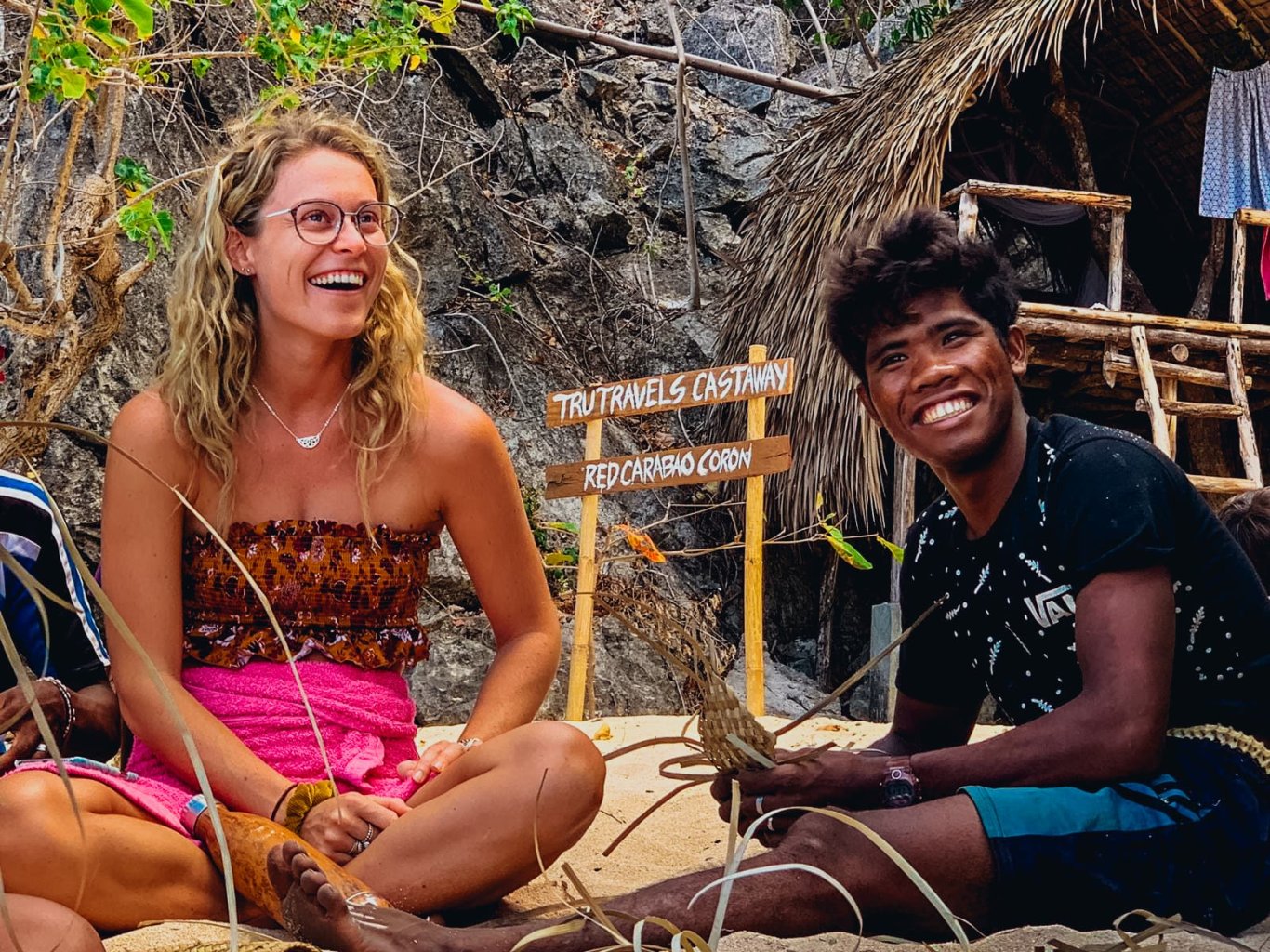 2. English is an official language of The Philippines

English is actually one of The Philippines' official languages (along with Tagalog), so as long as you speak a bit of English, you'll be able to get by in The Philippines with no problems! No need to learn "can I have a beer, please?" in Tagalog then, but if you do want to learn some Tagalog, then there's no harm and we're sure the locals will love the effort. We've got a great beginners guide to learning Tagalog here if you fancy getting to grips with the basics before your big trip...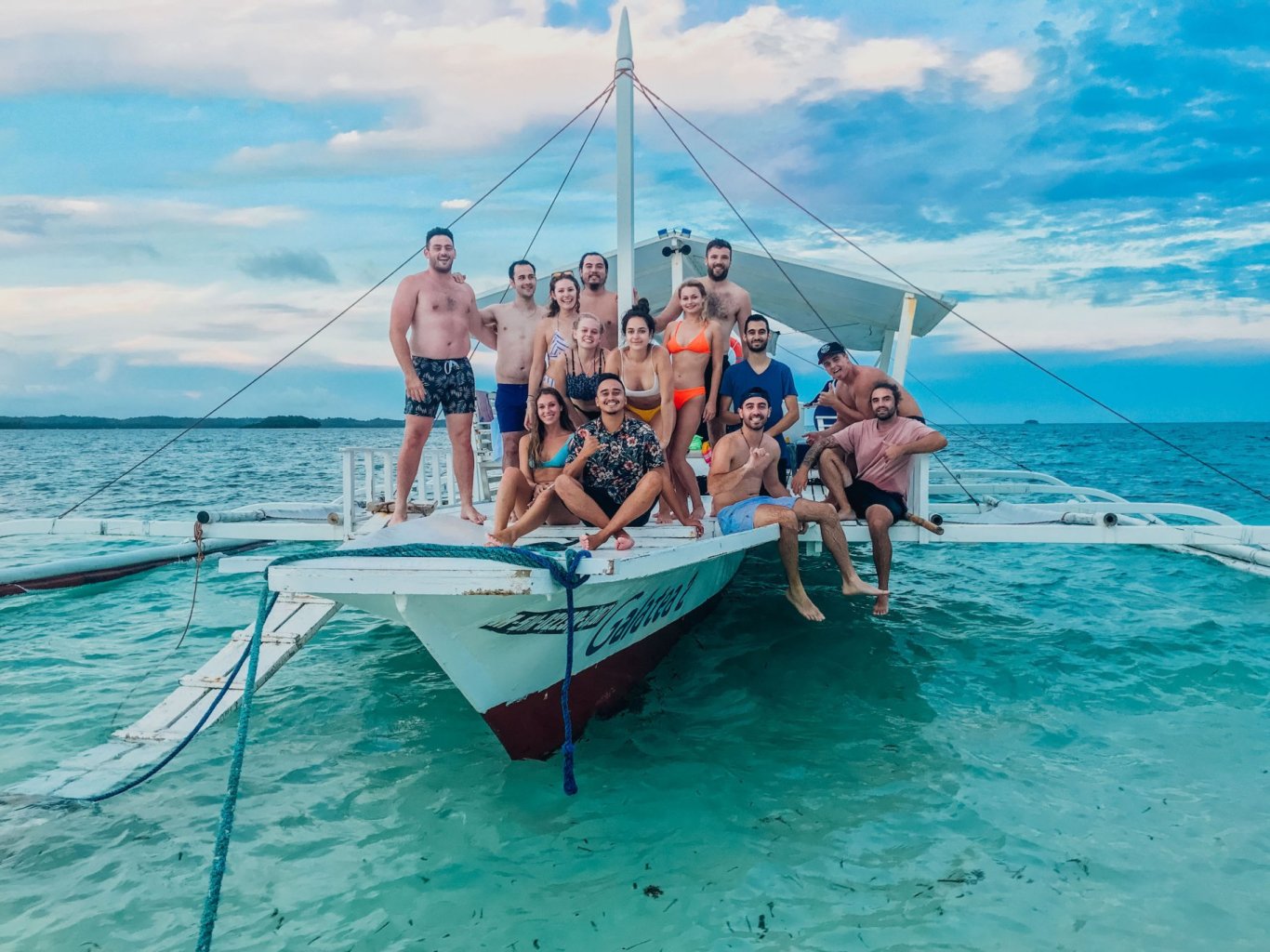 3. Ferries are weather dependant

So we know that point numero uno was to have everything sorted out ahead of time (and that is still our top tip!) BUT don't be annoyed when a ferry inevitably gets cancelled because of bad sea conditions. Grab a beer, chill out and live life on Filipino time… you'd rather be safe than sorry anyway. You've got nowhere to rush to, just enjoy what life throws at you and enjoy the incredible location that you're already in, you'll get to your destination in no time and without needing a massage to relax again.
Anyway, if you're on tour with us in The Philippines... like we said we've got you covered ;)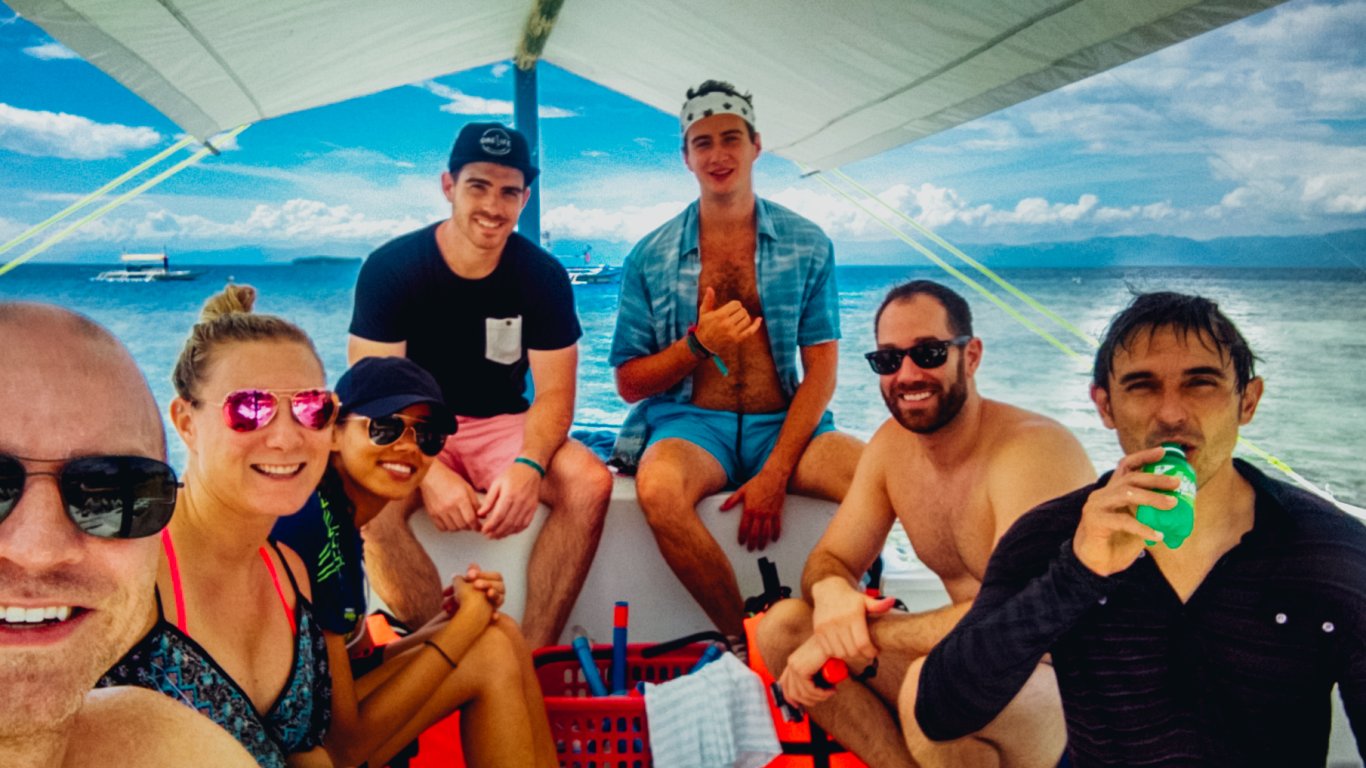 4. Kareoke is HUGE in The Philippines
Yep, The Philippines is big on karaoke! Karaoke, singing, humming… you name it, if it's melodic, it's a vibe over here and everyone loves it. So expect to hear a lot of singing and if you can definitely allow time for a karaoke session one weekend, you won't regret it. Be sure to belt your heart out though, Filipinos take their karaoke game very seriously so you have to close your eyes and give it all you've got!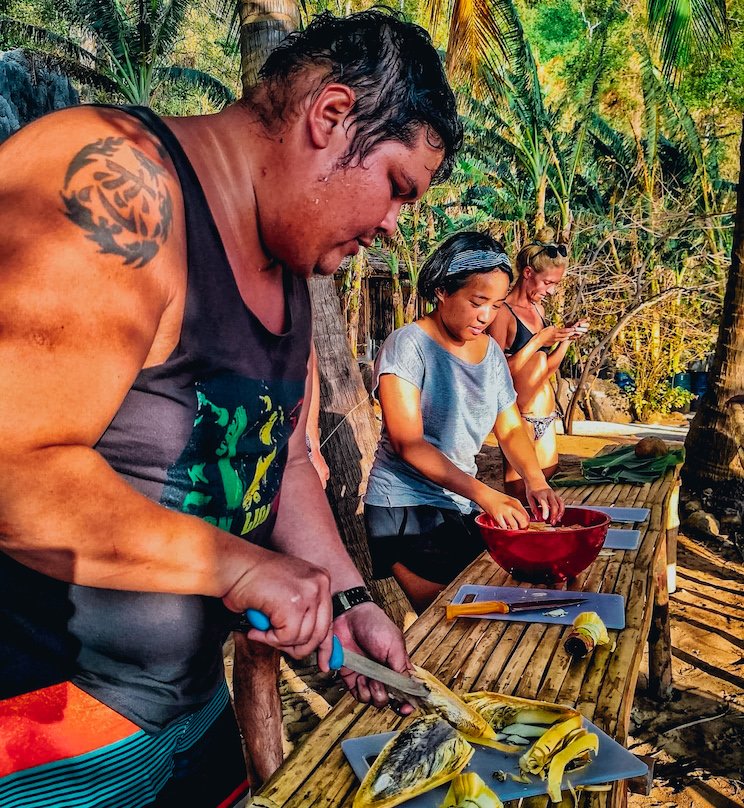 5. They have some very unique street food

So imagine you're walking down the street and a guy comes up to you and tries to sell you a boiled egg… a bit strange but no harm done. He's a sweet man and I do like boiled eggs, so I think "what the hell?" and buy a boiled egg to tide over my hunger before I go for dinner a bit later. I get a tap on my shoulder and this guy warns me that it's not what I think it is and wow is he right. There is a Filipino delicacy called Balut that is a fertilised duck egg and from the outside, it just looks like a boiled egg! This is one of the more unusual street food snacks, and no judgement if you wanna try it (if you do, check this out). Trying local cuisine is one of the best ways to learn the local culture so go for it!
There are so many more street food options to try so make sure to sample them all. The best thing is that they're all super cheap so make sure you give them a go and be sure to break up your bigger bills before you order!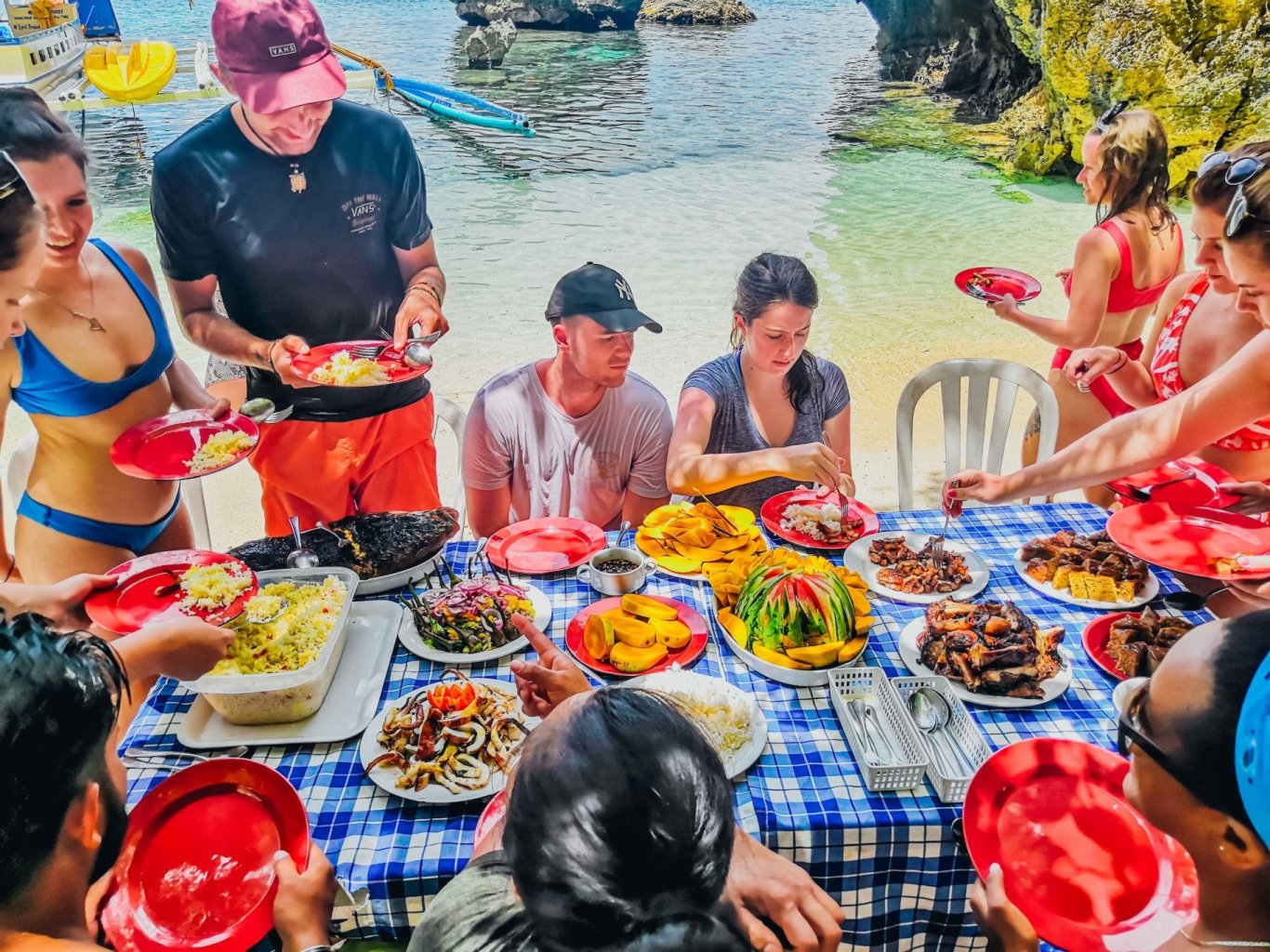 6. You'll be eating a lot of pork & seafood

Ok tip number 2 about food… can you tell that I'm a foodie? Pork is huge in The Philippines, whether it's on skewers on the BBQ or a Lechon (aka roasted pig, which is considered the unofficial national dish of The Philipines) pork is eaten all the time and by everybody. Given that The Philippines is a collection of thousands of islands, it's pretty obvious that the other key meal is fish and other seafood. Can you imagine anything more amazing than being on a white sand beach, looking at the crystal blue water lapping the sand and eating fresh fish straight off the barbecue? No, I can't either.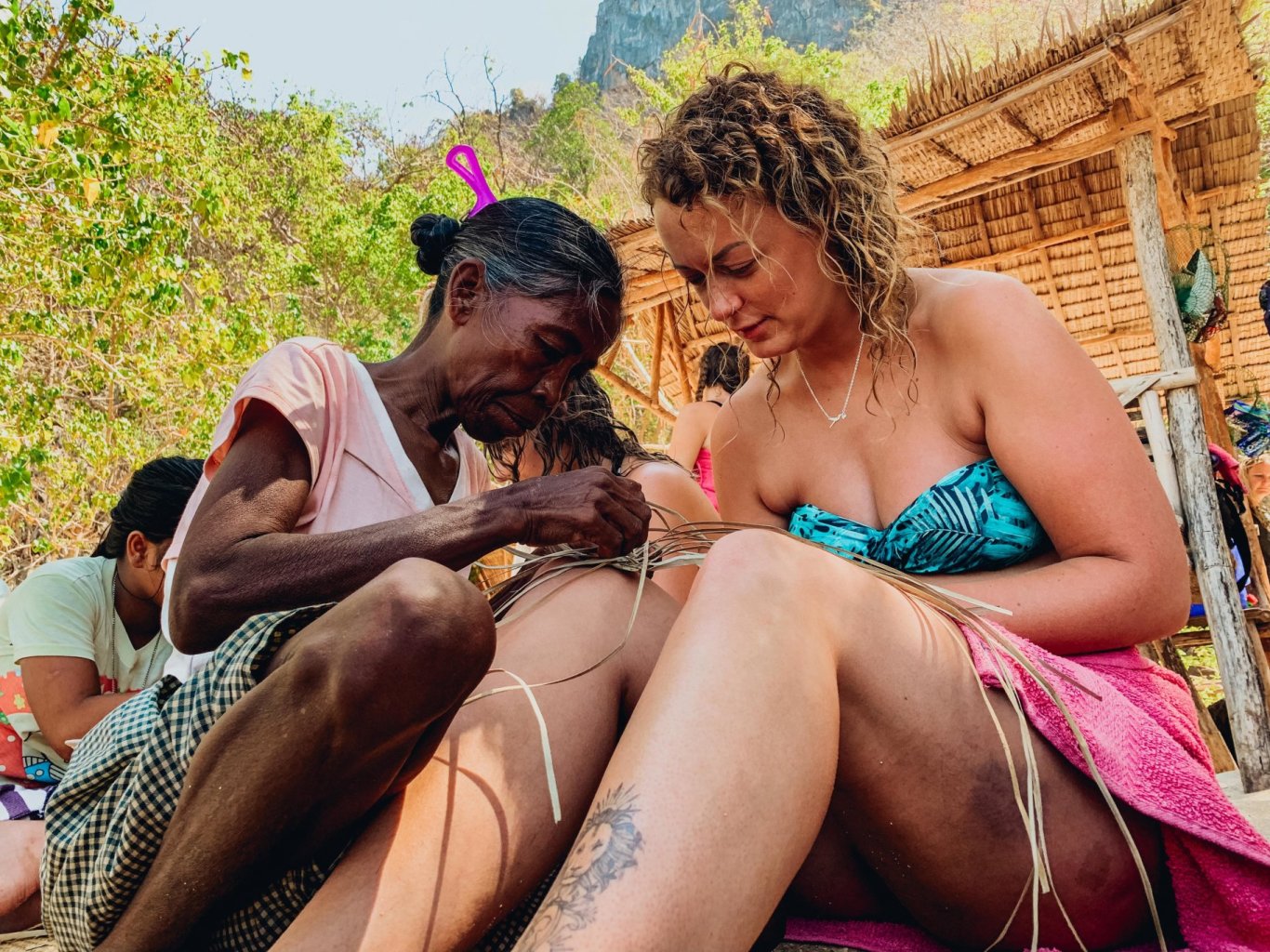 7. Filipinos are some of the most lovely, friendly & generous people ever

My experience with Filipino people has only ever been positive. They're welcoming, kind, warm, generous and friendly. You'll get lots of waves and smiles in the street and the people in hospitality that you'll meet are so friendly. The most important thing is to be as polite as possible - so wave and smile back at the very least and if you can, tip! It isn't a necessity but it's greatly appreciated by the people who work in hotels and restaurants etc. Another way to be polite to Filipino people is to use respectful terms like "Po" and Opo" for older people (and definitely don't call them by their first names!). Lastly, don't refuse food or hospitality when it's offered to you!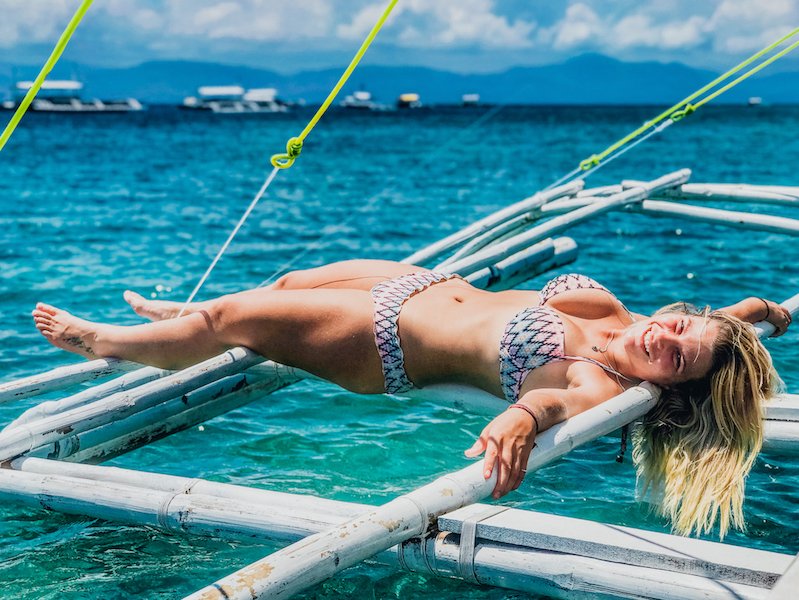 8. Enjoy every minute!

The Philippines is home to some of the most beautiful islands in the world. So enjoy every single minute in paradise. You'll find yourself falling in love with this incredible country and adding it to your yearly holiday destination list! Explore, Immerse yourself and never look back!
So, now you know all the things you need to know about The Philippines before you go, book that flight, book that trip and get excited for an adventure of a lifetime.
The Philippines was recently hit by Typhoon Odette causing destruction across many islands. The victims of this tragic event, many of them being our TruFam, need our help! If you want to support the recovery of this incredible country, please donate to our GoFundMe page. Donations of any size will make all the difference! Together, we can help support the victims of this awful event and help them get back up and running so that in the second half of 2022 and into 2023, we can fully enjoy all the incredible things that The Philippines has to offer once again!
#DONTQUITYOURDAYDREAM
See you on the beach!