10 Bucket List Experiences You Must Do in Greece
Greece is a dream destination for SO many reasons... the gorgeous beaches, the unique culture and impressive history, the fun nightlife, the tasty food. We could go on!! We're gonna get back out there as soon as the summer season starts, and you can't stop us. There are so many amazing things to do across Greece and its 2000 islands and, obviously, within just one holiday you can't do them all, so what are the activities that you MUST tick off that bucket list? We've listed our top 10 experiences below, including some that'll take you off the beaten path to some of Greece's best-kept secrets and some tourist favourites! C'moonn, let's go!!

1. Watch the sunset in Oia, Santorini
It's no secret that the Greek sunsets are incredible, in fact, they're pretty famous for it. But have you seen a Santorini sunset? If you haven't, get that on your bucket list! Sunsets in Santorini are another level and people, both tourists AND locals, flock in the hundreds to the Greek village of Oia, where they can enjoy the best sunset in Greece, if not the world! With a backdrop of the stunningly white rooftops, the 360 views of the calm sea and the various isolated islands, the sun's orange, pink and red hues as it sets over the horizon, the sunset in Oia is perfect. We can't think of a better place to sit back, grab a Mythos or a local wine (more on that later!!) and admire the view. This is definitely an experience that you shouldn't miss when you're out in Greece - what a perfect way to end your day!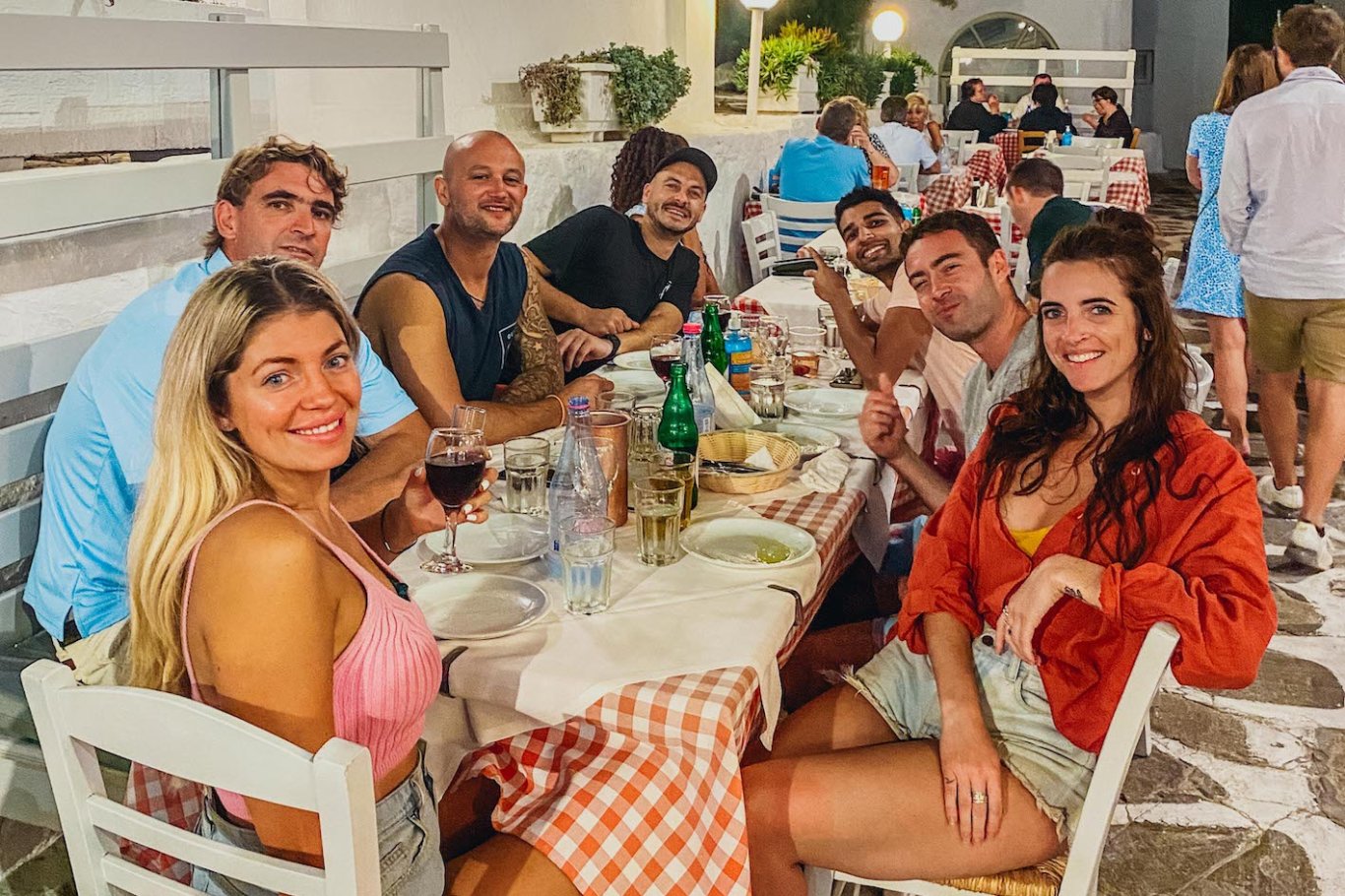 2. Try an authentic Greek Gyros
We're not sure about you, but we're HUGE foodies, so any trip we take, trying the authentic local cuisine is an absolute must. There are so many incredible options for food in Greece - Souvlaki, fresh fish dishes, greek salad, Moussaka, Kleftiko... the list goes on! But our staple Greek dish is of course a gyros! A filling, easy lunch, snack, dinner... this versatile meal is the perfect mix of meat and veggies... you could even maybe call it healthy? Either way, no trip to Greece is complete without trying good, authentic Greek gyros. If you try it towards the beginning of your trip, we're absolutely sure it'll become a new staple of your Greek diet. They're just too good to just have one!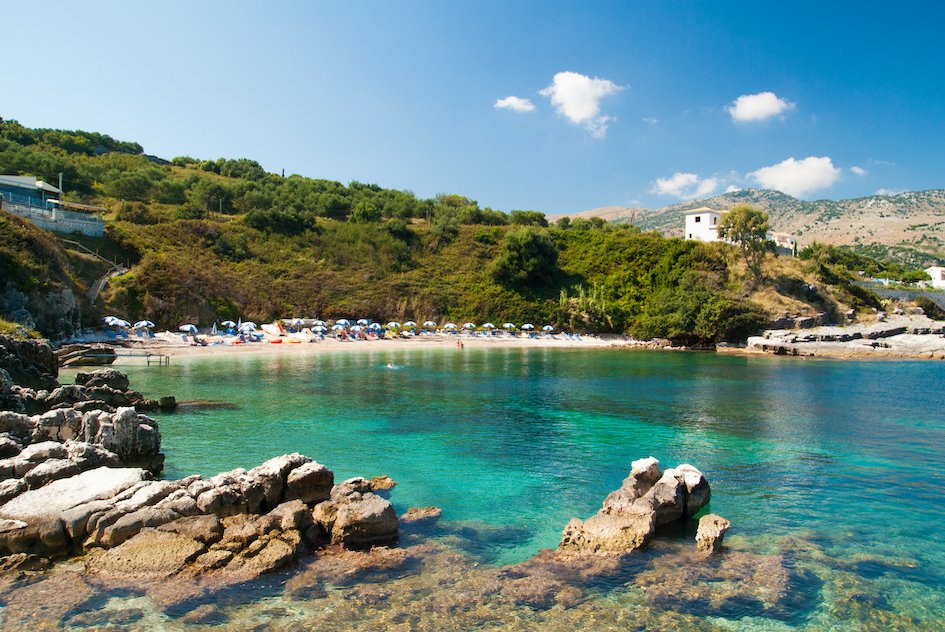 3. Blue Lagoon, Sivota
Sivota's Blue Lagoon has been referred to as the most beautiful beach in Epirus... and if you haven't heard of Epirus, then we're not surprised. It's a seriously underrated area of Greece, which is more rugged and mountainous than other areas. The mountains paired with this stunning practically untouched area of the Ionian Sea means that this part of Greece is seriously stunning. This is the home to the Blue Lagoon of Sivota. It's got its name from the colour of the water (duh), which has a stunning mix of light green and light blue shades. The lagoon and its beach are only accessible by boat but, of course, we take you there on our Greece Sailing Adventure so you can see one of the best beaches in the whole of Greece with your own two eyes! Nothing beats getting off the beaten path, avoiding crowds and visiting stunning hidden gems!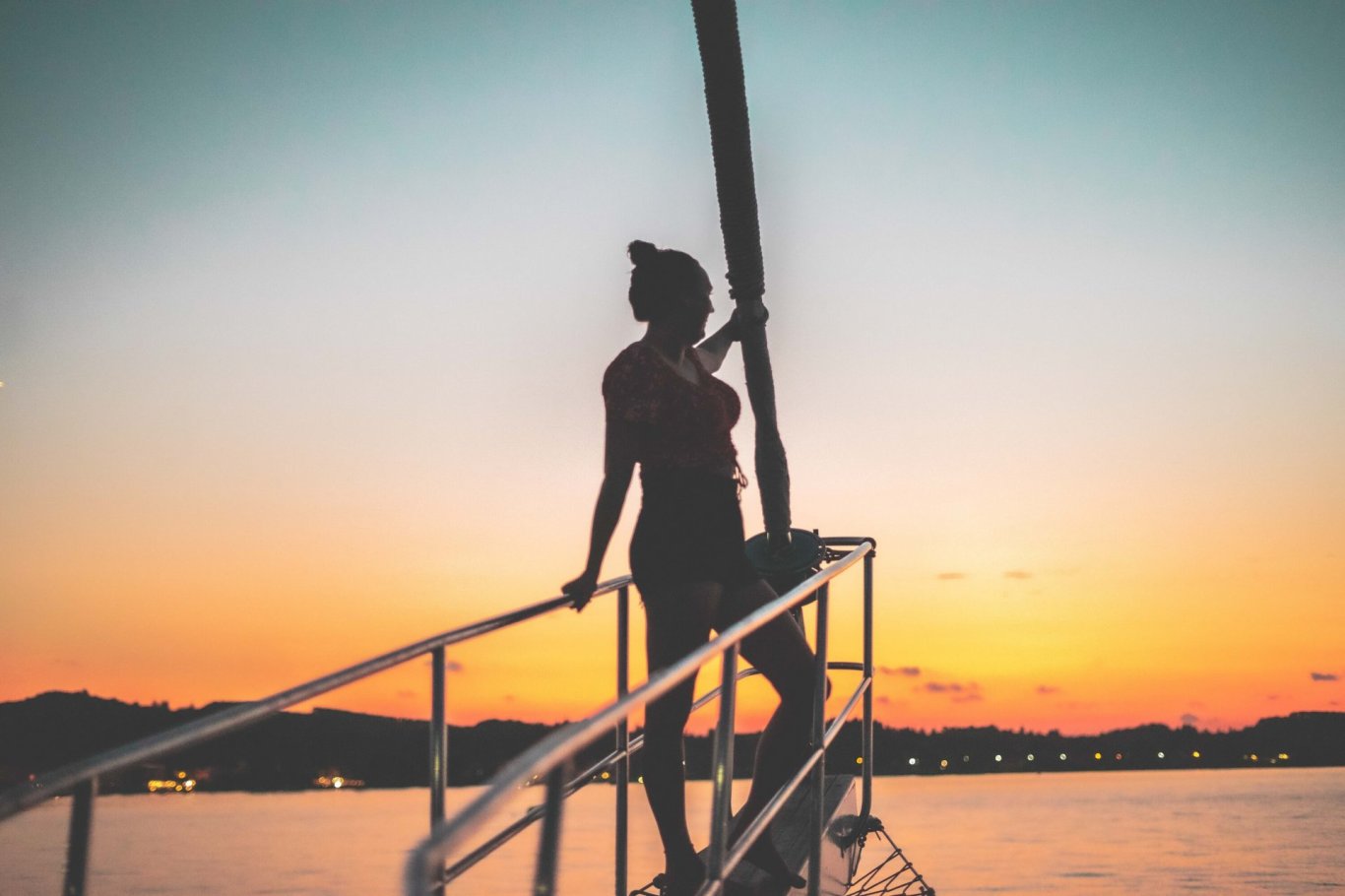 4. Dinner with the Captain of your own Private Boat
Ok, so, you want boujie? Well, we'll give you boujie! Private TruBoat? Check. Private dinner? Check. With your own captain? Check. Nothing beats this! As we sail back to Paxos, we spend the evening on the back of the boat, watching the golden sun set beyond the horizon, sipping on a Mythos and munching on some delicious and authentic home-cooked Greek food. As we finish dinner, the stars come out and we enjoy some star gazing. Talk about romanticising your life, ey!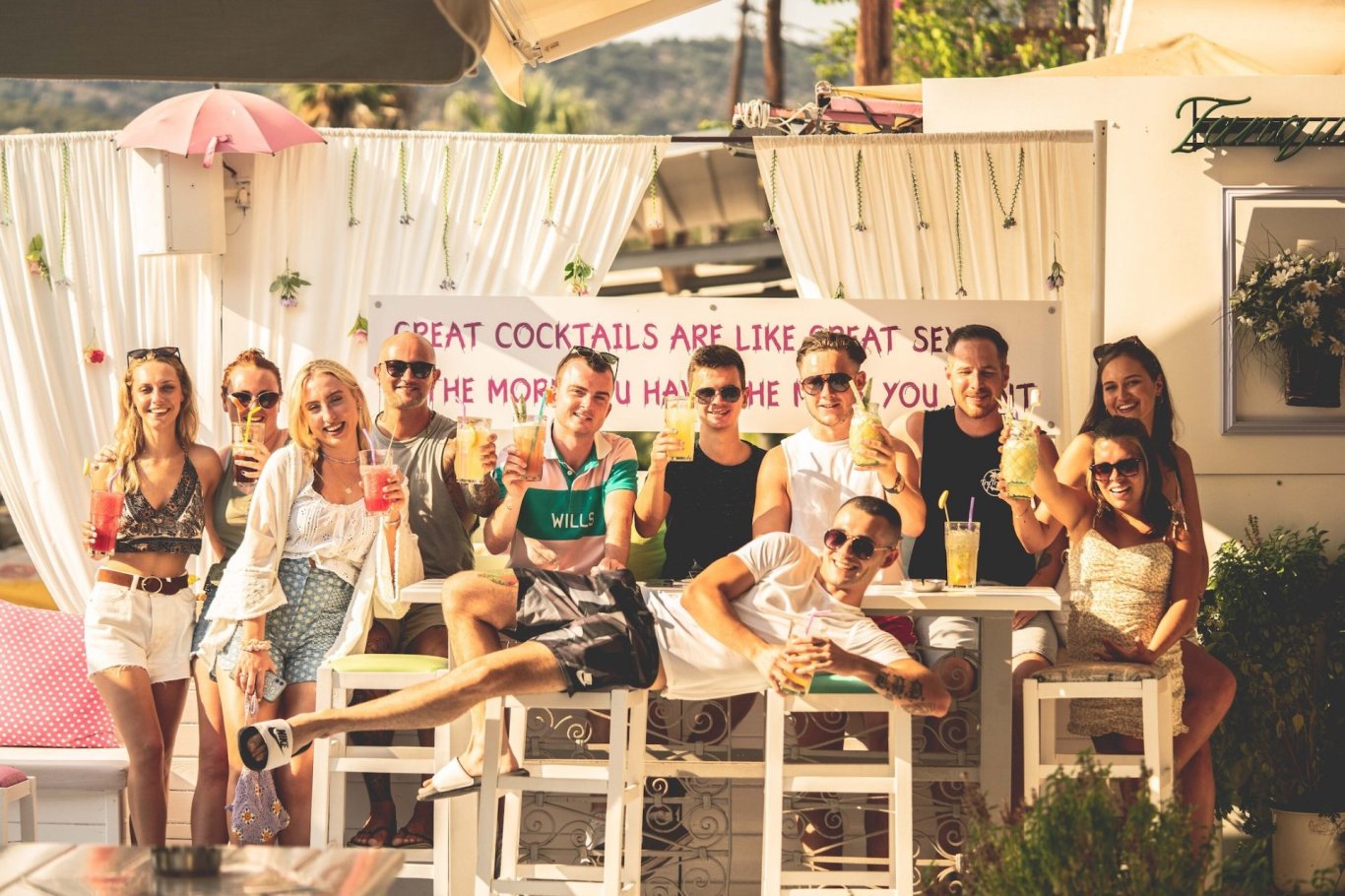 5. Mykonos Beach Clubs
From wholesome, to a little less wholesome... but that's what life is about, right? Balance. The Mykonos beach clubs are a whole lotta fun and are famous for being some of the best in Europe, AND the world. So grab your nicest sandals, your coolest swimwear and let's head to the best beach club Mykonos has to offer. We head to Paradise Beach Club, which has been voted the 14th best club in the whole world, so we'll spend the day here, sipping on tasty mojitos, dancing (or at least trying to) on the beach and having a Tru-ly incredible time. Partying at the beach clubs in Mykonos until the early morning is certainly something you must experience at least once in your life, and will have you coming back year on year for more!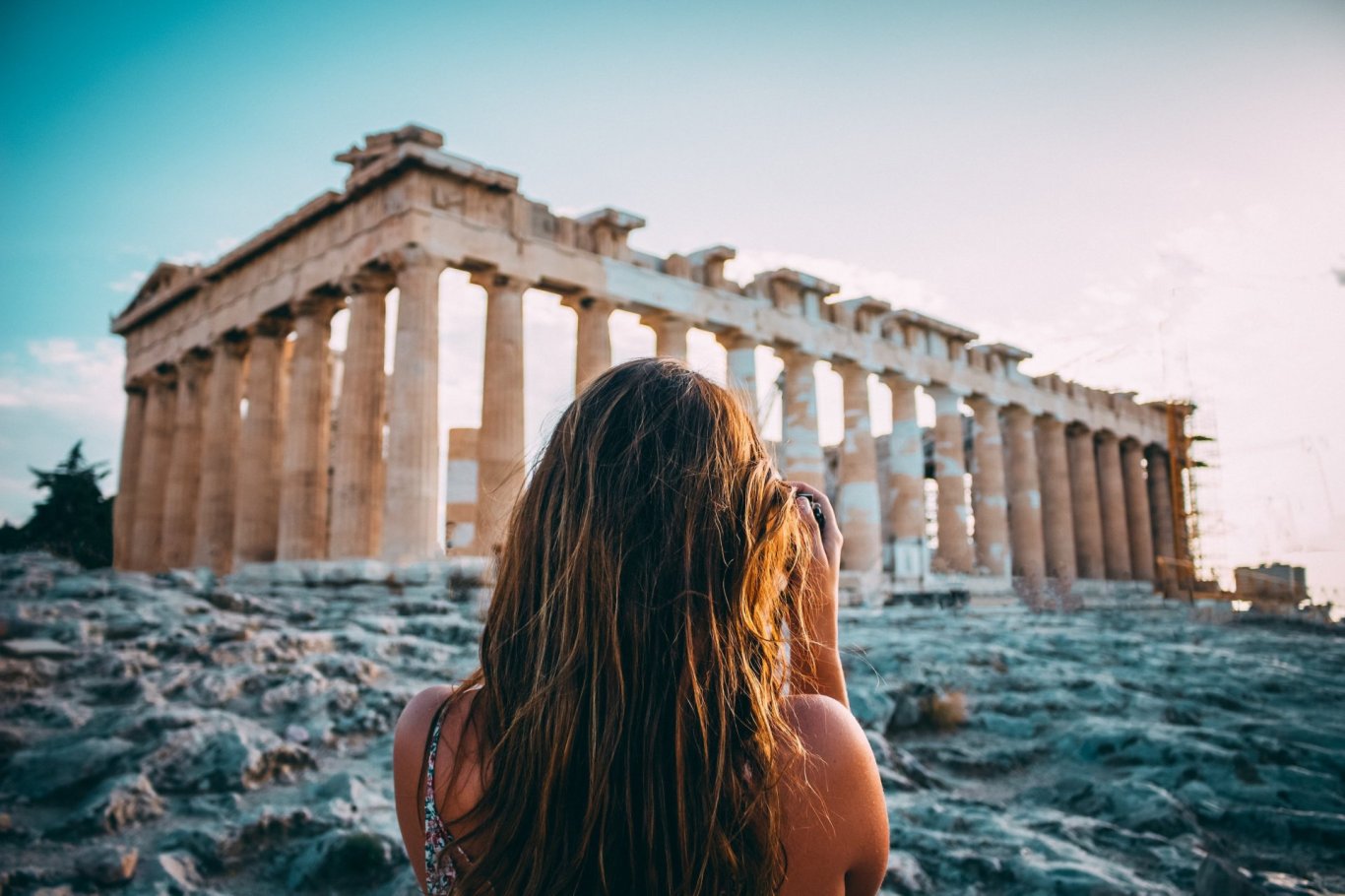 6. Acropolis in Athens
Ok, so we've already covered food, beaches, clubs, stunning nature... but something that Greece is famous for is its ancient history and the culture it started to build thousands of years ago. A visit to Athens (or even Greece) wouldn't be complete without a tour of the stunning Acropolis Parthenon site. It is iconic and the epitome of Greek heritage today. People travel from all around the world to marvel at the Acropolis, so during our walking tour of Athens, we take our time to enjoy this impressive ruin and take it all in. It really is something to tick off your bucket list... even if you're not a history geek.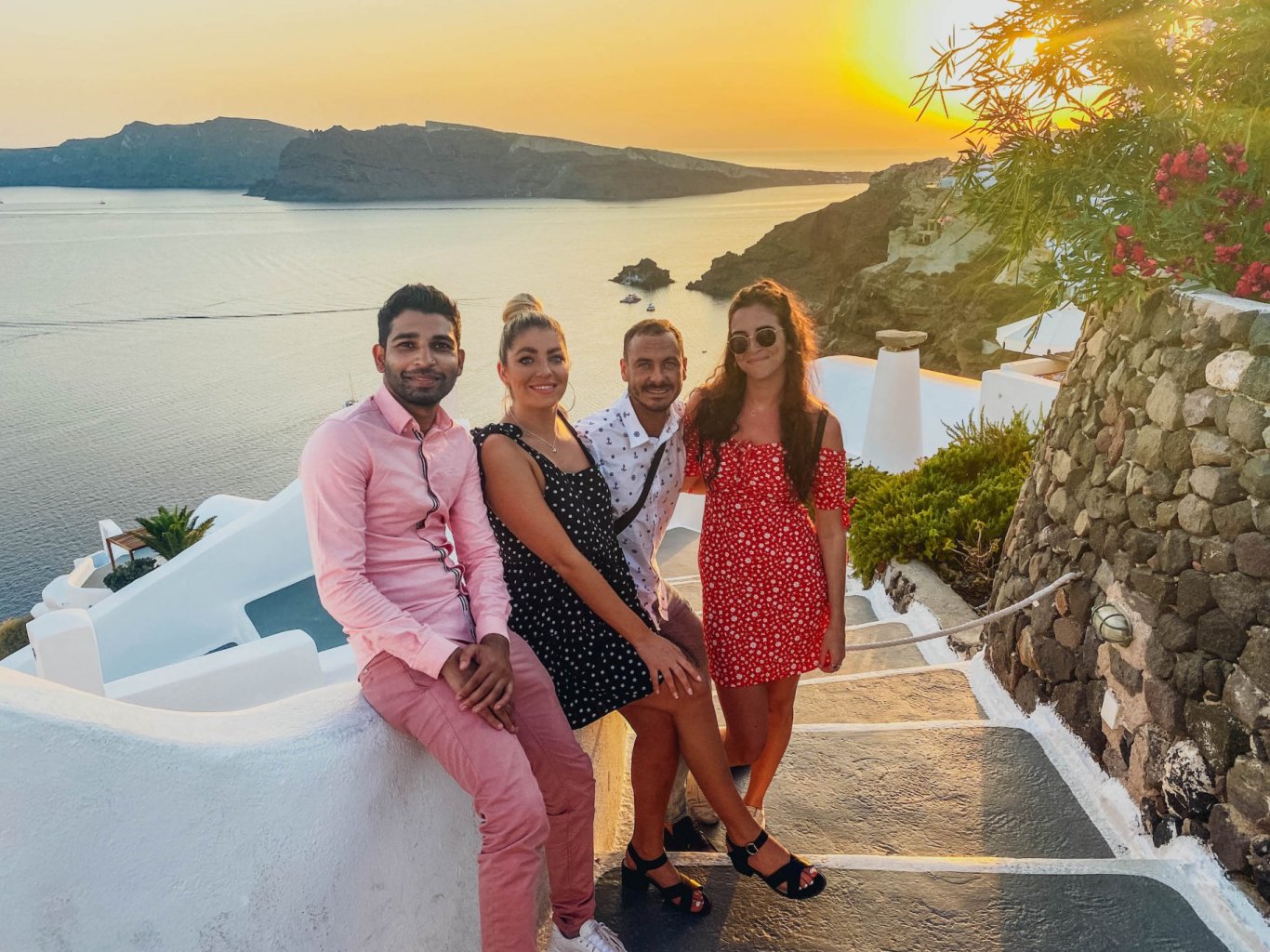 7. Santorini Wine Tasting Tour
Santorini is well-known for its iconic white villages, dreamy sunsets and impressive panoramic vistas... what most people don't realise is that Santorini actually produces some of the most delicious wine in the world! And so of course, another activity for the bucket list that you must try on any trip to Greece is wine tasting! After all of the cocktails and Mythos that we'll have had on tour, it just makes sense that we'd also try the finest wines that Santorini has to offer. Have a tipple or two, have a go at being a first-class sommelier and watch the sun go down over the caldera!

8. Ios Boat Trip
Exploring Ios by sea is the ultimate way of exploring the beauty of this island! We jump on a small private boat and sail the crystal clear waters and stop off to cool down by jumping off the boat. We swim to hidden caves where we snorkel in the glistening waters and we discover ship wrecks... pretty cool huh. When we're all snorkelled out we head to a stunning, secluded beach where we'll chill and soak up the sun for the rest of the day. This boat trip takes you to all of Ios' best hidden spots, only accessible by boat and gets you off the beaten track!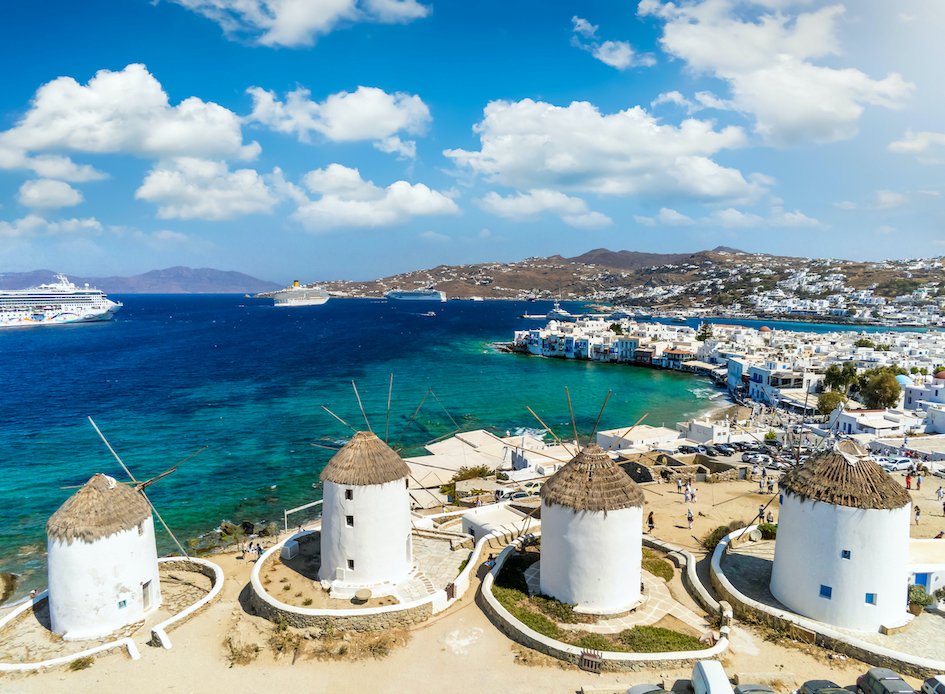 9. Mykonos Old Town
You'll have seen pictures of Mykonos Old Town for sure. Instagram is flooded with pictures of its cobbled streets, the quintessentially Greek white and blue painted buildings and the stunning, iconic 5 white windmills that peer above the town. After partying all day and night and Mykonos' top beach clubs, nothing beats wandering around the Old Town, weaving in and out of the picturesque narrow streets with an ice cream in hand. Head for a tasty dinner while the sky above turns from blue to red, and finish your night by grabbing a cocktail if you can handle round 2!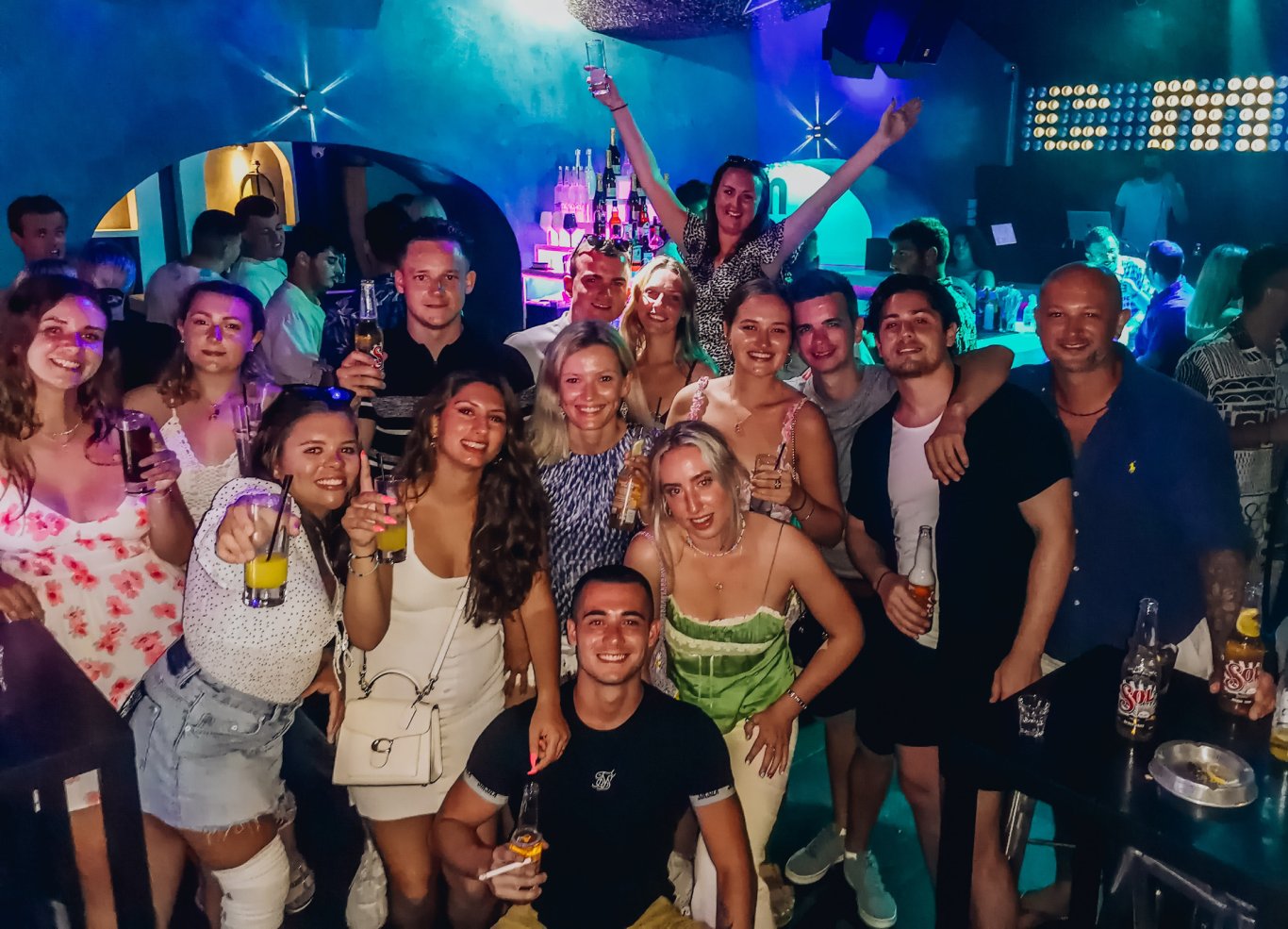 10. Get drunk on Raki or Ouzo
So this is a very achievable bucket list activity and will no doubt be ticked off within the first 24 hours of you being in Greece!! You've probably heard of Ouzo, the anise-flavored liquor, as it's the drink that is basically symbolic of Greece. You might not have heard of Raki if you haven't been to Greece before.. it's Ouzo's stronger, more lethal Turkish cousin. Raki is often given to travellers, especially after meals as a little post-food digestif, but beware, unlike Ouzo, it's super strong stuff so within a shot or two, you'll really feel it. It's also rude to leave it untouched, so everyone should have at least a shot (if they can stomach it!) Let's get our party on!! No one likes to say no to free booze anyway...
So there you have it, the top 10 bucket list activities you MUST experience in Greece.
Don't Quit Your Daydream