CAN I TRAVEL TO THAILAND?
Is anyone else daydreaming of laying on golden sand beaches, clear blue waters and a freshly cut coconut in hand? What a stupid question. We ALL are. We're all wondering, desperately searching for answers. Can I travel to Thailand yet? What's the latest travel advice for Thailand? As much as I'd love to jump on a flight to Thailand, sit down, have a beer with the Prime Minister and King and get the inside scoop for you, whilst playing a few games of Uno. I can't quite give you an exact date as of yet...
THAILAND TRAVEL ADVISORY
Don't pack away your bikinis & shit shirts just yet!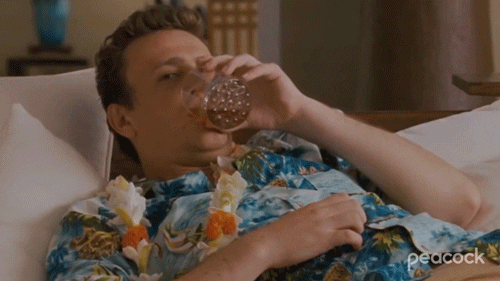 WHAT THE UK GOVERNMENT IS SAYING

At the moment, the FCO is advising against all but essential international travel to Thailand. In order for a country to be exempt from this advice and be on the UK Gov's "Travel Corridor List" it must be reporting lower than 20 new COVID-19 cases per 100,000 people in the population. Those that have infection rates lower than that are deemed safe to go to and whacked back on the list. But beware, Boris and his pals have a habit of taking things off the list at short notice so keep checking and watch the trends in each country for an indication…

WHAT THE THAI GOVERNMENT IS SAYING (WE THINK)

Ok, so just because the UK government put a country on it's magical list, does not mean that this country will automatically start letting people from the UK or anywhere else in straight away. Mainly because the UK, USA and a host of other countries around the world have much higher infection rates, so why would they? Right now, no one's getting in unless they are a Thai national or have a work permit, non imm-B visa or are the spouse or child of a Thai national. Furthermore there's only embassy flights entering the country right now so you gotta get on one of them too. Or swim.
Recently, they have been talking of issuing a special tourist visa which would allow up to 100 people a day or 1200 per month into the country, however they would all have to jump through about 457 hoops and still do a two week quarantine in a hotel in Bangkok somewhere which is very unlikely to be a fun 14 days.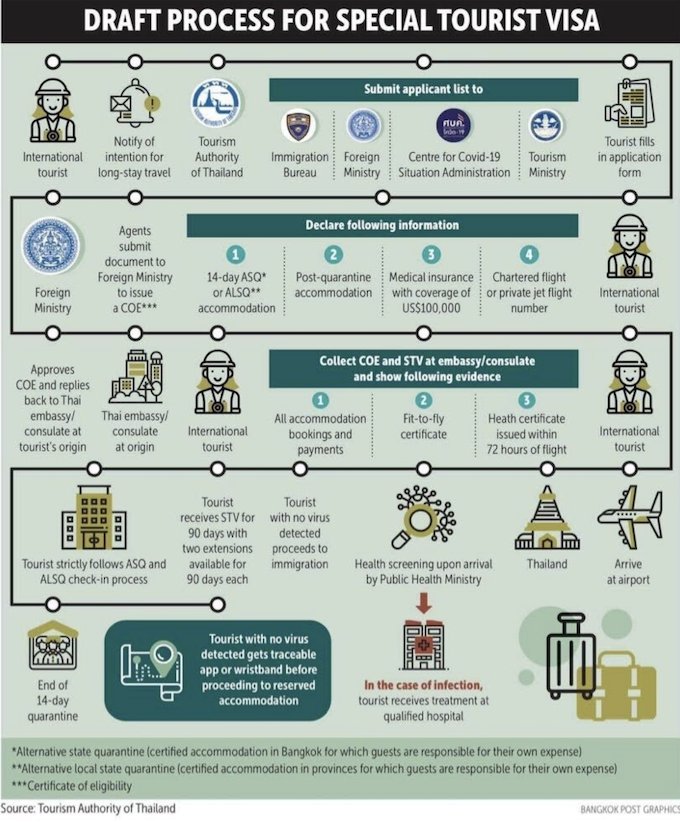 Here's a fun little diagram from Thailand Authority of Tourism site showing how "simple" it will be to get this special visa. Easy, right? Ha.
OUR VERDICT

Thailand is a safe place to go right now as it has barely any covid cases, however they are worried that people will come in from overseas and mess that up by infecting them so are reluctant to let international tourists in yet. Which we can understand. They are thinking of letting a few people in but not many and it looks like it will be a ballache to actually get one of these special tourist visas.
Thailand we love you with all of our hearts. But we'll wait until you make it a bit easier for us to come back until we attempt to rekindle our relationship x


THE BIG QUESTION - WHEN SHOULD I VISIT THAILAND?
I mean it's completely down to where you visit in the country in terms of weather. Still, overall you'll get the best weather in Thailand between December to April. The northeast monsoon is blowing cold, dry air which deffo helps in the heat. During this cool (we can't say "cold" when it comes to Thailand weather) season, the temperatures range from 18-32 degrees Celsius in Bangkok. But in northern and northeast Thailand it can be a little cooler.
After that, it gets HOT, HOT, HOT. If you're a sun addict like me, head to Thailand anytime between March-end of June and you'll be floating poolside, mojito in hand catching some rays allllll day long. Temperatures are averaged around 34 degrees but can often hit up to 40 degrees! SO. Don't forget to pack that factor 50! (We're responsible after all)
In general, Thailand has some of the most beautiful weather in the world, which is why it's easy to see people visit and never want to come home. The rainy season is still warm and most activities you can do all year round!
THAILAND TRAVEL INSPIRATION
Is It Just Buckets, Beaches & Babes?

Straight answer - absolutely not. There are so many amazing things to do and see in Thailand, try not to spend every night drinking buckets on the beach. Sure, seawater is scientifically proven to cure any hangover. (That's if you'd call a college-educated, 27-year-old blogger a scientist then yeah it's scientifically proven) But, there's SOOOO much more to see and do out there!
Here's some of the best "What to do in Thailand" suggestions courtsey of yours truly.
Get yourself off the beaten track, away from the crowds and stay overnight with a local hill tribe - a once in a lifetime experience and a TruExclusive. Fall asleep to the sounds of wildlife, hear about their culture and heritage. You may even learn a thing or two ;)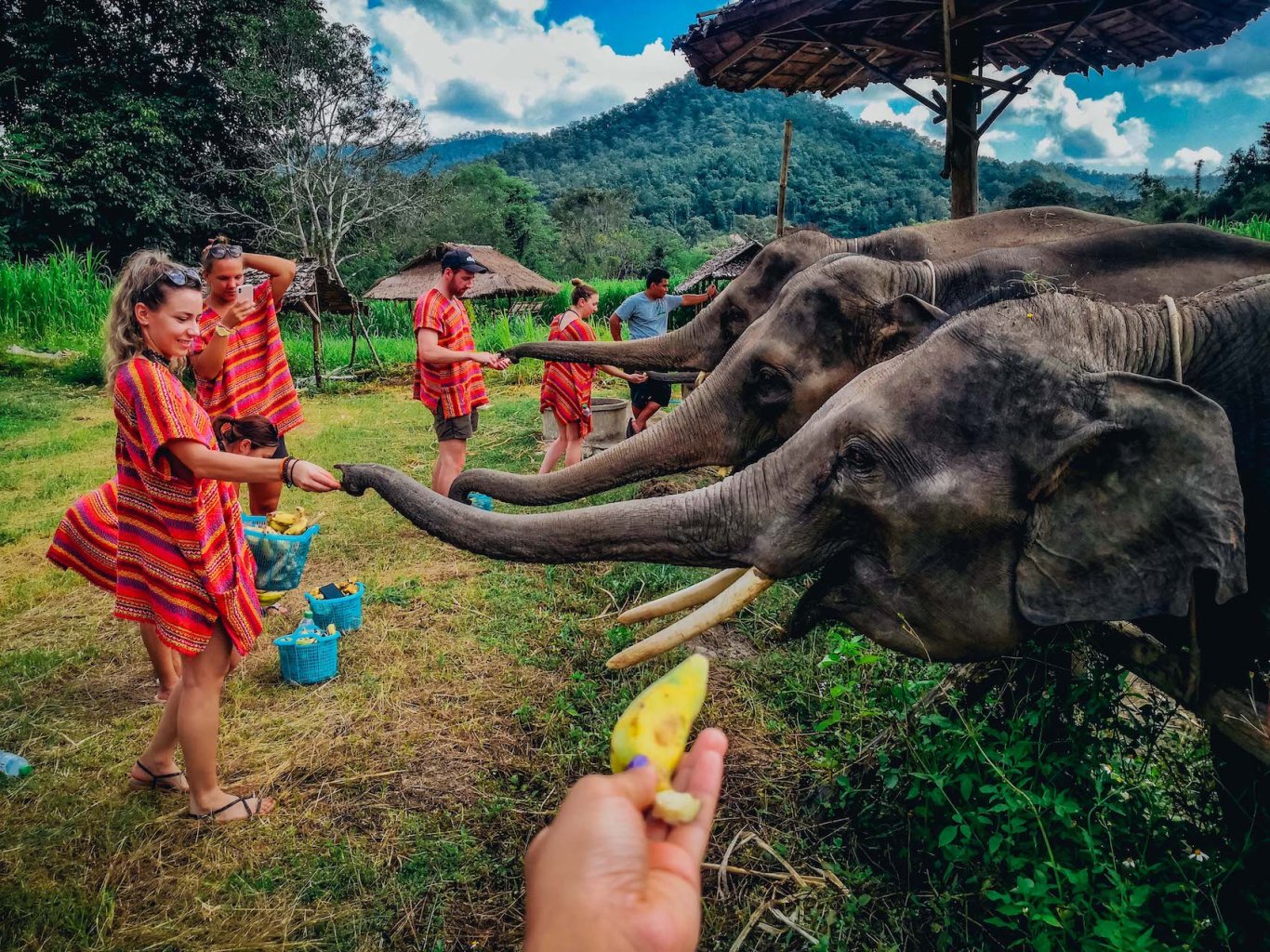 Care for Elephants. The keyword being CARE. Volunteer and help out at an Elephant Sanctuary for Elephants affected by the dark tourism side who have been rescued from the logging industry and tourism parks. Do good, be good & spend ya money making a difference. It's the future guys! You may even get to feed a watermelon to an Elephant, and if that's not the cutest thing you've ever seen, then I don't know what to tell you.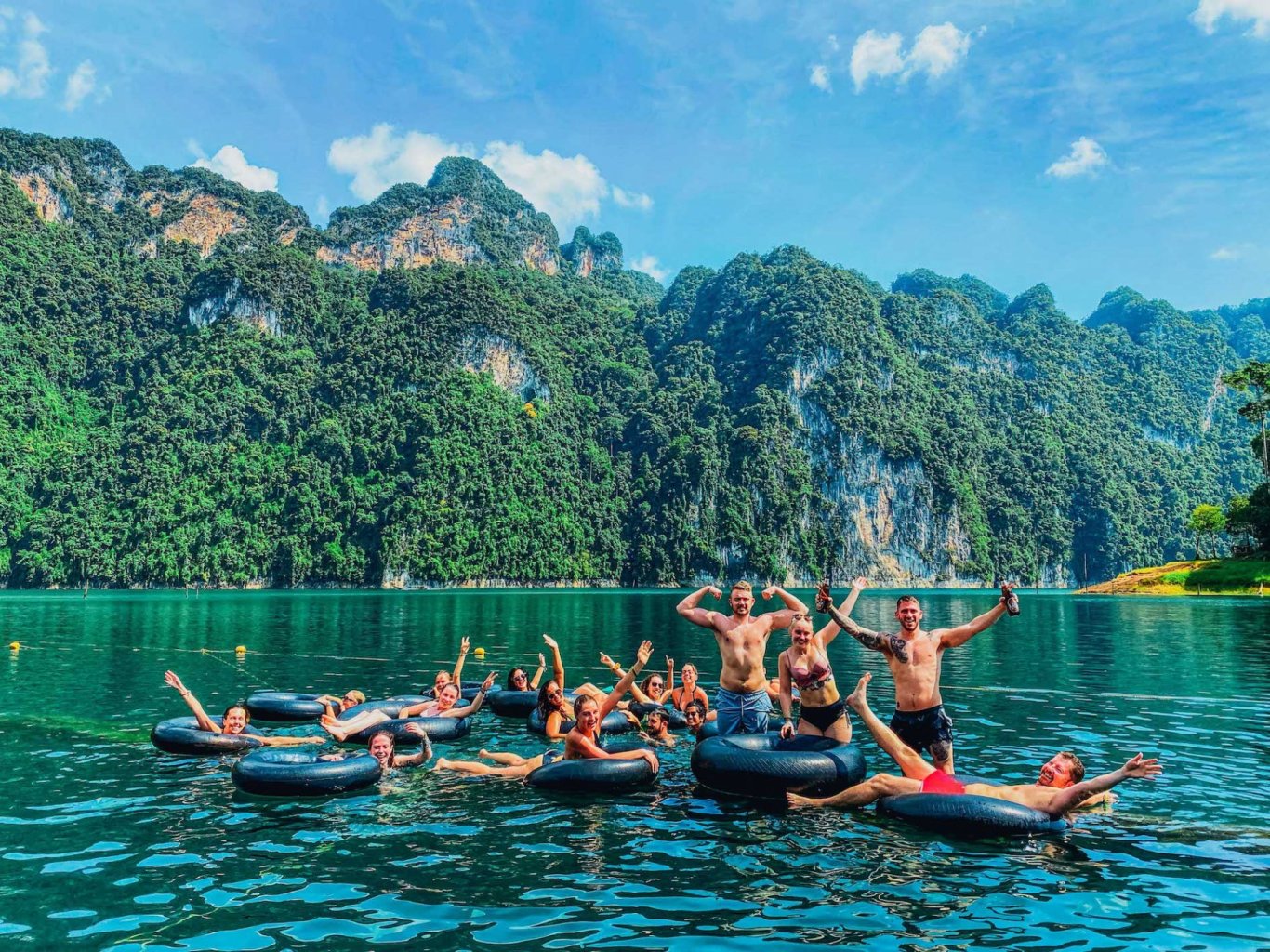 Visit Khao Sok National Park - Get your pencil out and write this on your bucket list! Spend your day kayaking on the turquoise lake, or floating with a beer in hand in a rubber tube. In between swimming, crying because you're so happy, you're in paradise and watching the stars go down on your very own FLOATING BUNGALOW. Sit back and enjoy dinner in amongst the most scenic backdrops. Because that's right, you're in between a limestone mountain range.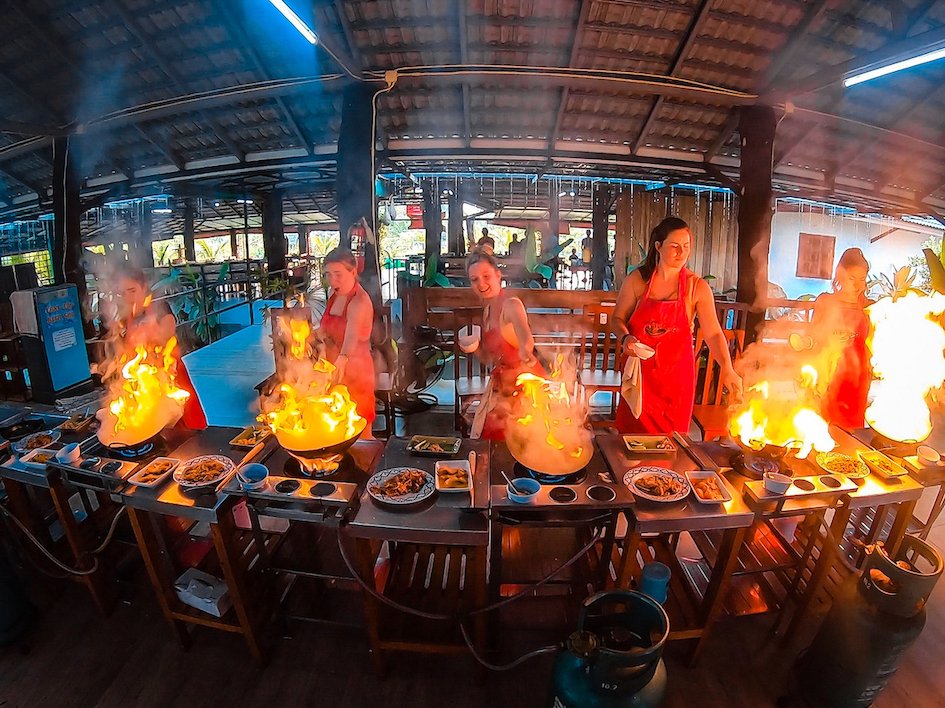 YOU HAVE TO TAKE A COOKING CLASS. That's it, there I said it. Thai cuisine is up there with some of the best food in the world! So take a cooking class, you may come home the next Gordon Ramsey in the kitchen, and if that fails at least you'll know how to cook up a delicious Pad Thai for that awkward first tinder date.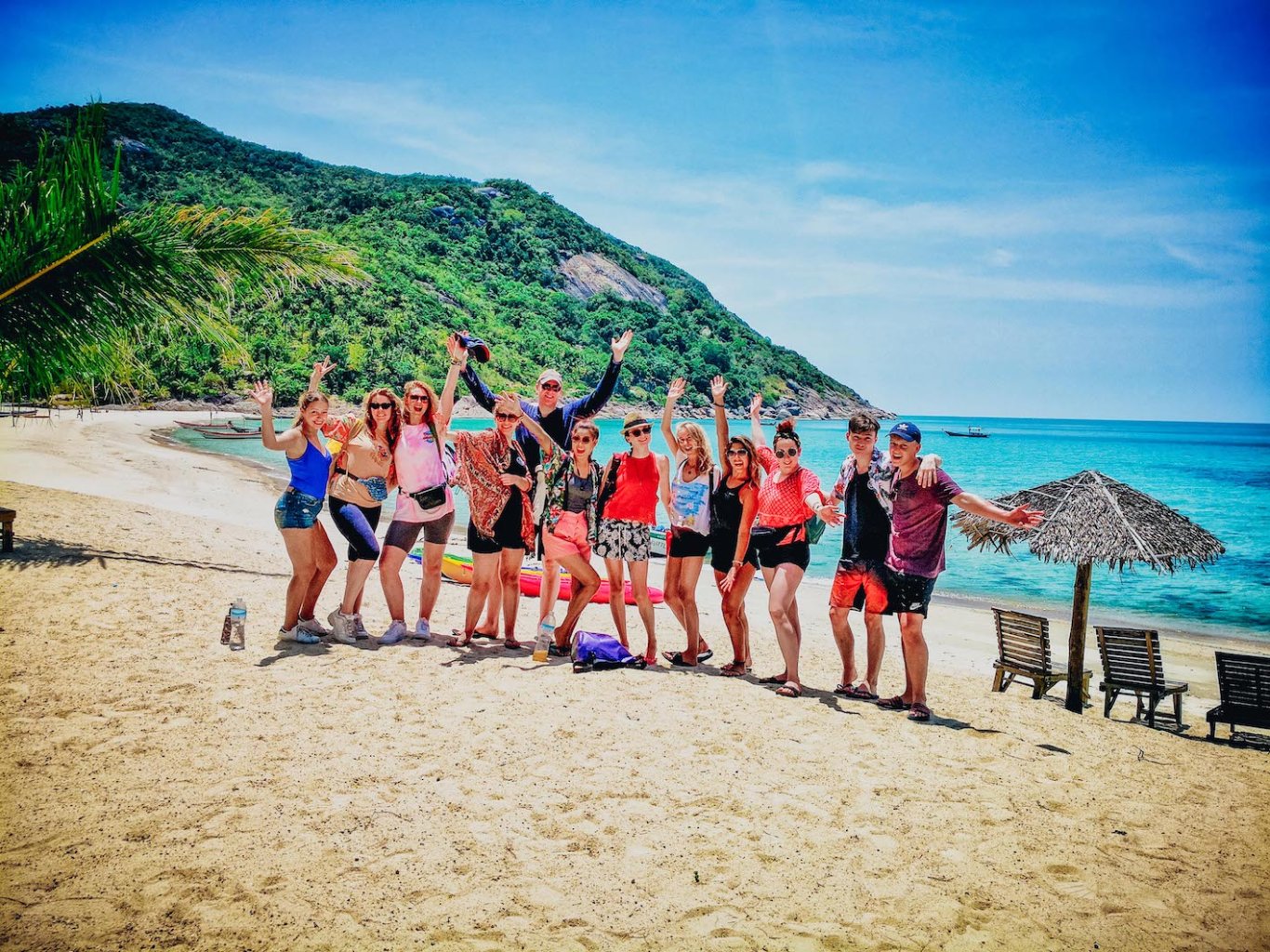 So there aren't many things I'll tell you you HAVE to do, BUT I AM TELLING YOU YOU NEED TO VISIT BOTTLE BEACH BUNGALOWS. This is a must-do — a must-see. A must visit. It's beautiful, secluded, everything you've dreamt of when you first booked your flight to Thailand. Not many people can stay overnight as it's pretty exclusive & small. Eat, swim, drink, play volleyball and have dinner watching the sunset in your own private slice of paradise. D.R.E.A.M.
Although we can't travel to Thailand right now, if anything now is the time to PLAN, PLAN, PLAN. Decide where you want to go, what you want to do and don't stop till you get there. Travel restrictions won't always be in place, and that first Chang will taste better than ever. It's been a crazy year, and you deserve to plan the trip of a lifetime.
If you need a sign to book a holiday.
THIS. IS. IT.

#DontQuitYourDayDream