There are so many reasons to visit Indonesia. Find out what made us fall in love with this destination. WARNING: The following information may give you a serious travel bug. But we are more than happy to be held accountable, as long as you are joining us for an epic adventure!
THE BEST OF ISLAND HOPPING IN INDONESIA
Island hopping through Indonesia is the best way to discover some of the lesser-known locations and exotic hot spots. If you're looking at an Indonesia island hopping tour, look no further, you've come to the right place!
On our 9 day Komodo Island Hopper and the last 10 days of our 18 Day Bali & Beyond we explore stunning waterfalls, visit traditional villages, trek through gorgeous jungle, relax on deserted beaches and snorkel among some of the most beautiful reefs in Indonesia. We head east across Lombok, Sumbawa, Komodo Islands & Flores. See the map below for what areas we visit on tour.
We thought we would give you a little more of an insight by revealing some of our favourite hot spots, as we think this kind of beauty should be shared and we would hate for you to miss out...
Moyo Island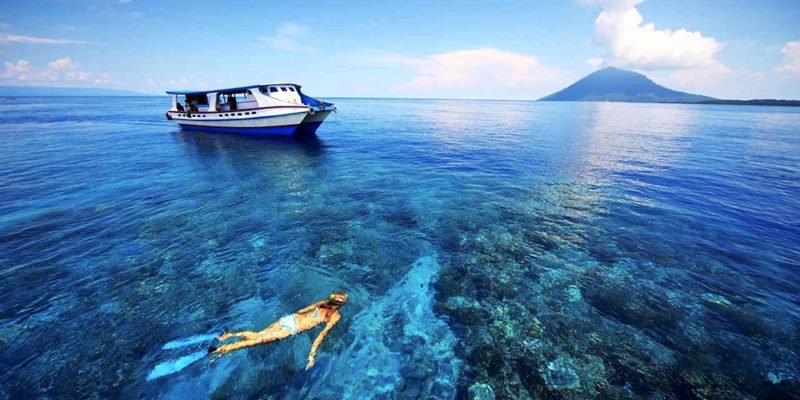 Moyo island is a place to disconnect from the outside world. If you're looking to unwind and relax in paradise, you'll fall in love with this island. Home to a healthy coral reef, you should be sure to pack a snorkel so you can pretend you are a mermaid for the day and swim alongside the sea life. Not only is it known for its pristine beaches, but you will also visit the incredible Mata Jitu waterfall. Formed millions of years ago and surrounded by luscious forest, this magical haven is one to add to your bucket list.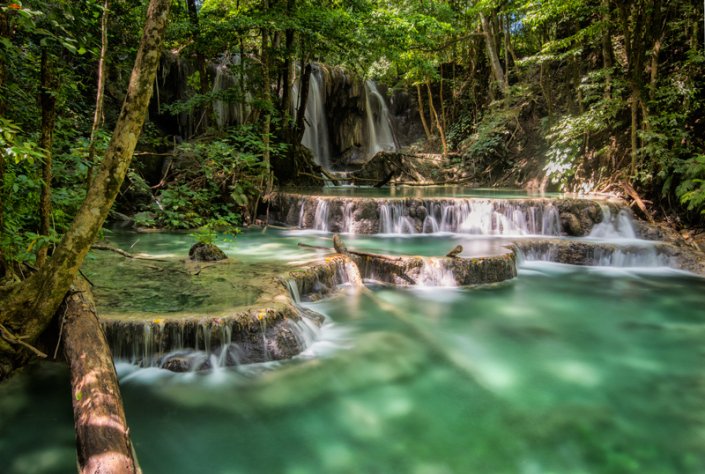 Satonda Island
Satonda Island, which lies north of Sumbawa, is a volcanic land which formed after a volcano flooded and collapsed leaving a crater saltwater lake at the centre of the island. This eruption was one of the most devastating in human history. From here you can expect to see some stunning scenery and beautiful coral reefs in the surrounding waters. The trouble with this location is getting there, which is why a group tour is the way to do it. On our Indonesia 9 and 18 day trips we will be stopping off at a bay (whilst on our liveaboard boat) to trek to a breathtaking viewpoint overlooking the saltwater lake.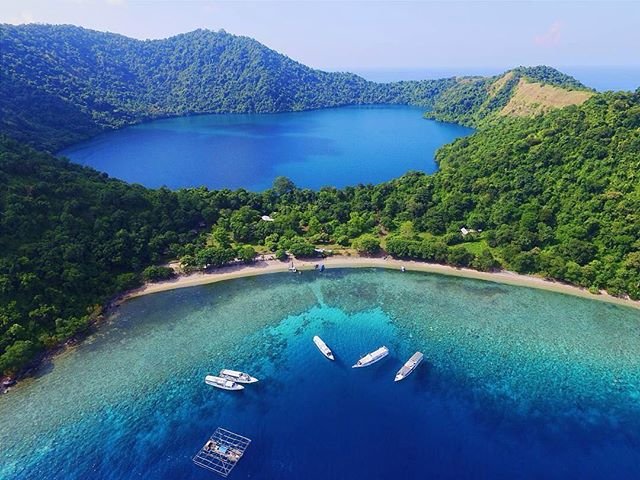 Padar Island and Pink Beach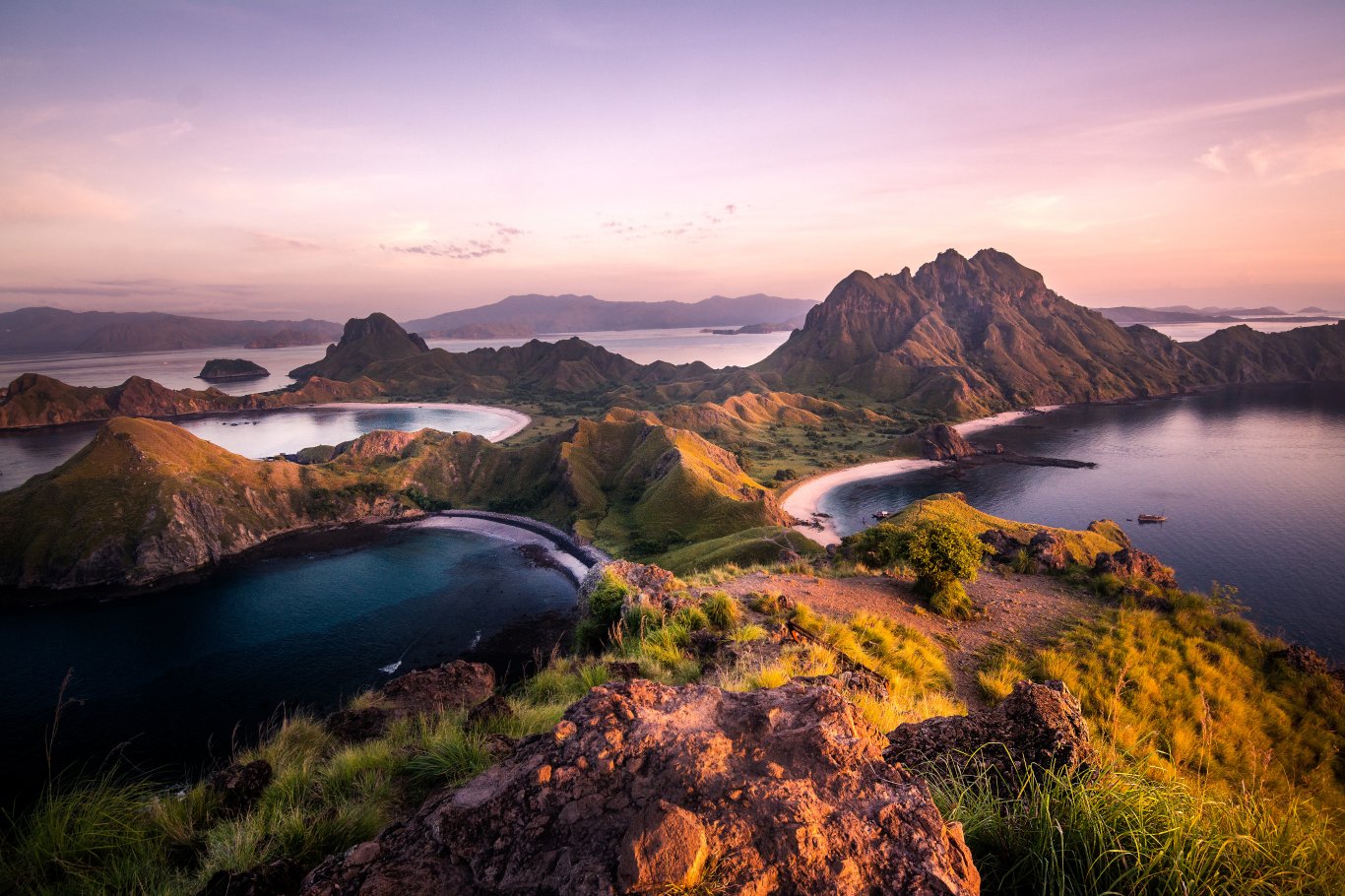 Island Hopping in Indonesia is taking paradise to the next level. Just look at the views in Padar Island, located between Komodo and Rinca Islands! Not to mention Pink Beach which is located just around the corner. The pink tint comes from the red coral in the shallow waters and this is said to be one of seven beaches in the world with this unusual coloured sand. The small red grains then mix with the rest of the sand to create the effect of a 'pink beach'. The pristine waters create the perfect conditions for snorkelers with the many varieties of fish and vibrant corals. On our trip, you will even get to snorkel with manta rays!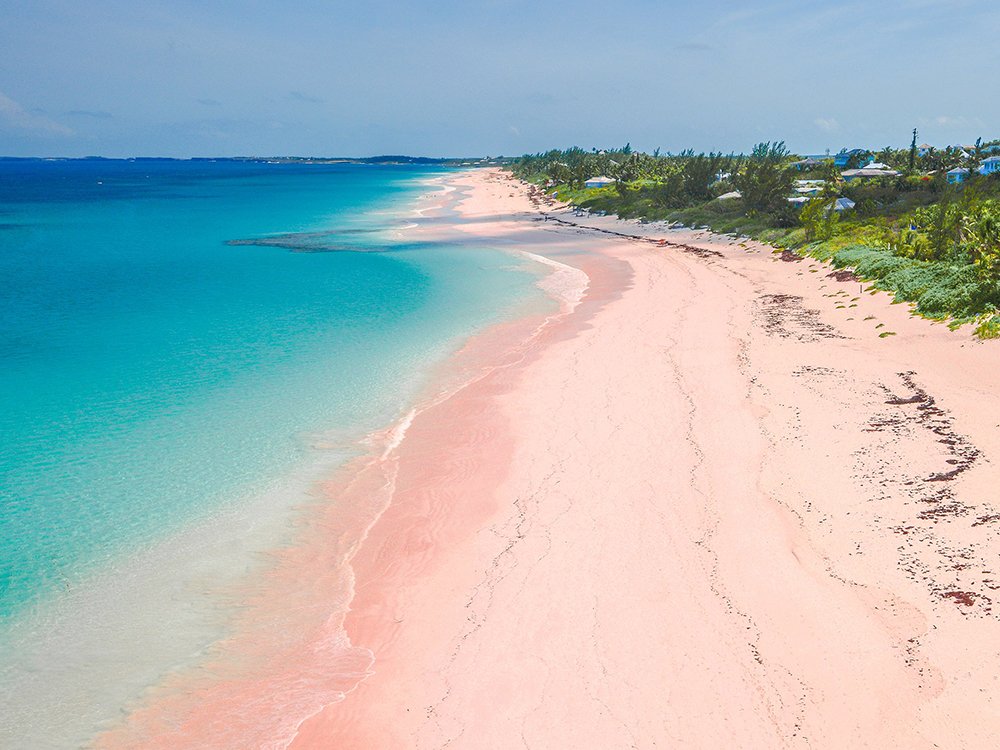 Komodo Island
The Komodo National Park is located between the islands of Sumbawa and Flores. Some very special occupants Inhabitat the land here. World-famous and home to over 4,000 Komodo Dragons, the worlds largest lizard, and some of the dinosaurs closest relatives. This Jurassic paradise is not to be missed!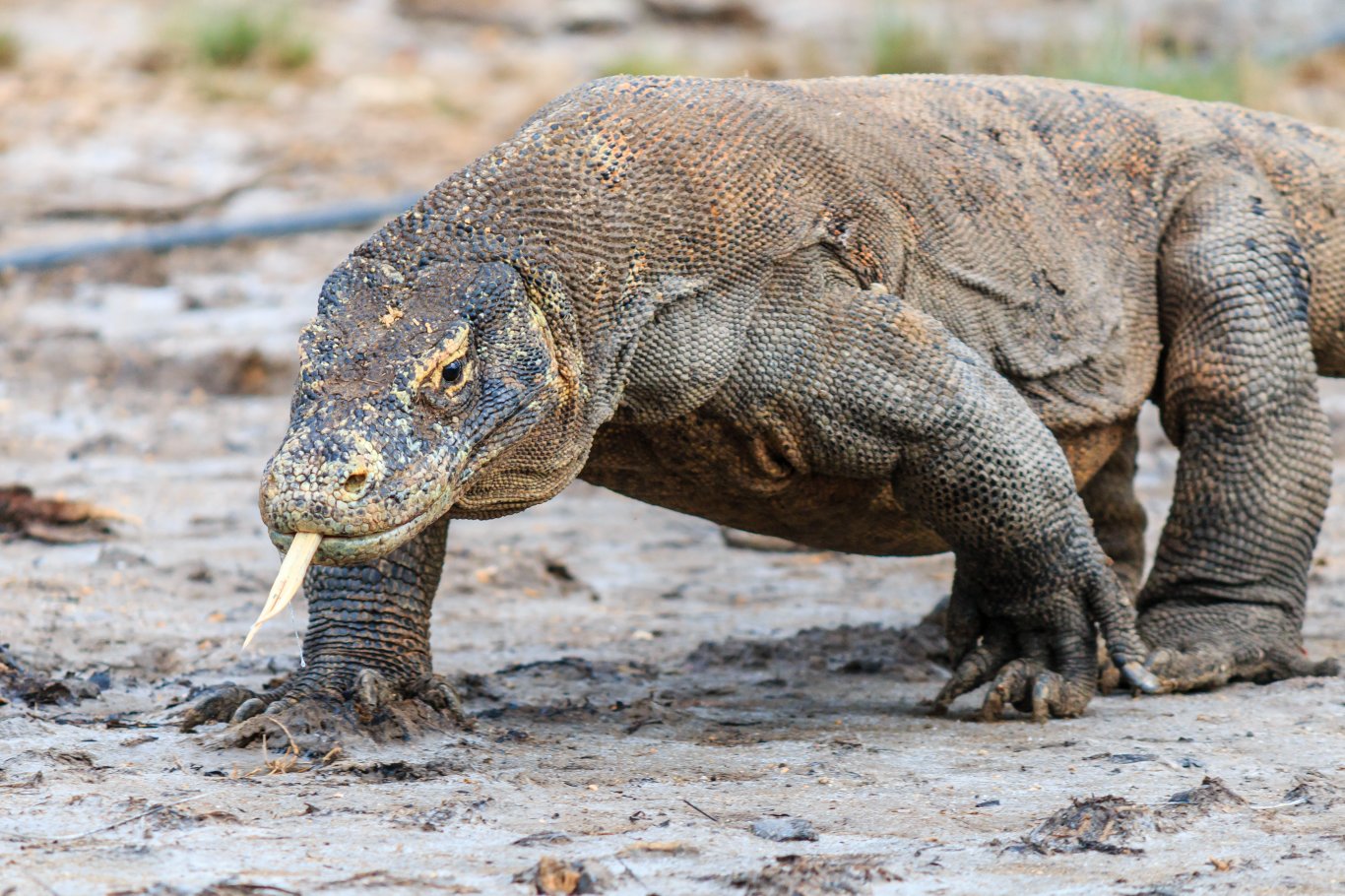 All this and much more on our Komodo Island Hopper. For a full itinerary, click here. Hop onto our liveaboard boat and discover it for yourself!
For more information about this trip or any of our other trips, please feel free to email us at info@trutravels.com and we can help you to plan your adventure. If you are travelling to Indonesia for a while and need more information, check out this useful link.