NORTHERN THAILAND - IT'S A VIBE
For backpackers who have demolished themselves down south in Thailand, on whiskey buckets and beach parties, or those looking for a bit of tranquillity that can only be found in the mountains, it's about time you headed north. If you're a thrill-seeker, an animal lover, or just wanna chill, get up to the mountains for a different view of Thailand. Chiang Mai, which is located in the north-west of Thailand and has something for everyone!
INTRODUCING THE BEAUTIFUL CHIANG MAI & NORTHERN THAILAND!
Chiang Mai and Northern Thailand are known for picturesque mountains, winding rivers, beautiful sunshine, incredible food and caring people. The North of Thailand can only be described with the old saying of 'Same Same, but different'. At a glance, it may seem like many other parts of Thailand. However, after spending a good few days there, you truly realise that it is a very different place entirely.
Chiang Mai city is set amongst the beautiful green mountains of the north and is home to around 250,000 people. Whereas the province as a whole is said to have a population of around 1.6 million people. This is still with a large number of people living in villages up in the mountains.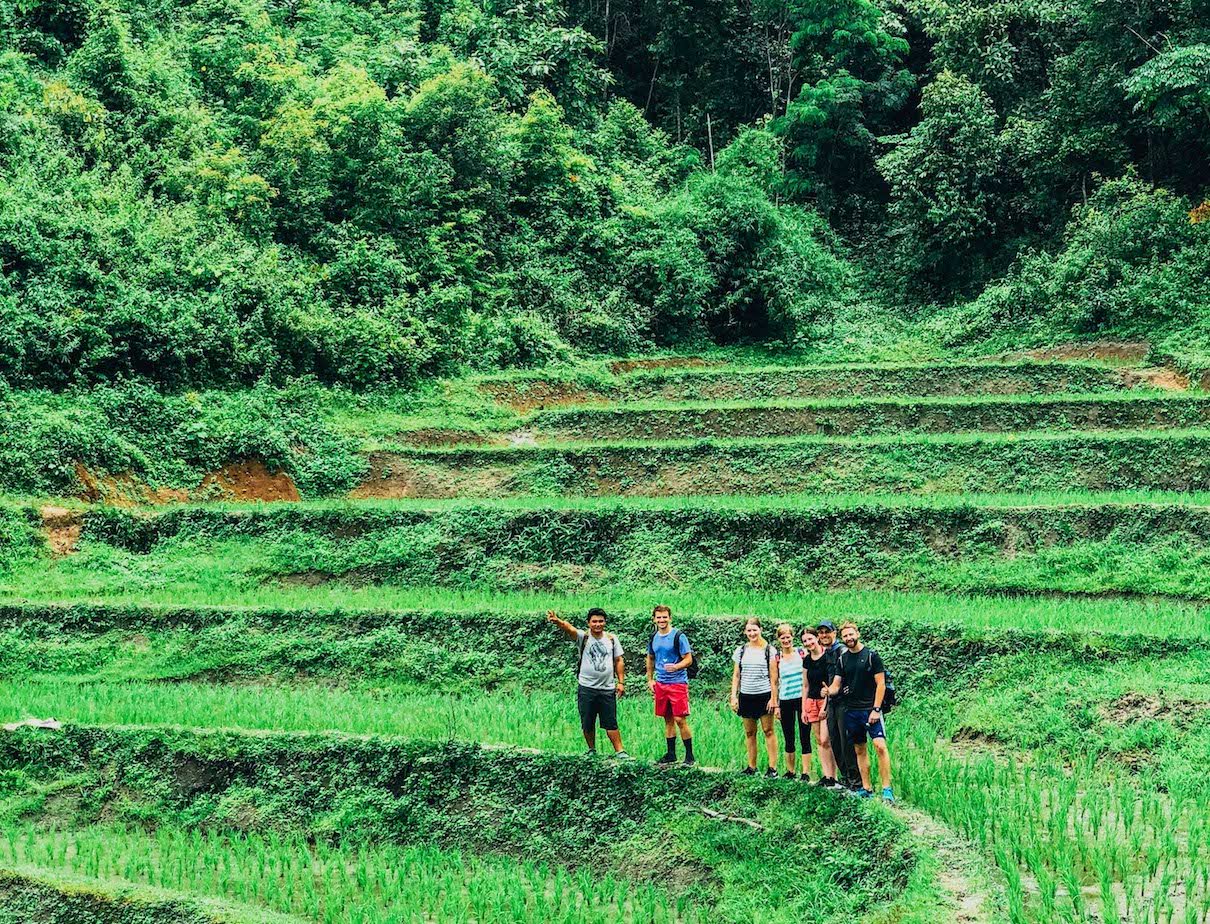 The hill tribes in the north are made up of 7 major tribes; Meo, Yao, Arka, Lisu, Lahu, Karen and Padong (Long Necks). Most of which are readily available to visit. This allows you to understand a bit more of the northern Thai culture. The Christian religion is very prevalent here, unlike the rest of Thailand, where Buddhism is a major religion.
You can travel around Chiang Mai and Northern Thailand up to the hill tribes for trekking. The trips last about 2/3 days and run most days from the city. They give you a perfect chance to breathe some mountain air and see how much walking you can handle in the heat. Trust us when we say it gets damn hot up in the mountains! On our Northern Thailand trip, we are actually lucky enough to stay overnight with one of the hill tribes, so you can enjoy a real authentic experience and get a taste of the culture. A TruExclusive, you won't get anywhere else.
The majority of the treks will stay with the 'Karen' people, though others will stop at 'Long Neck' villages. During your time in the village, you're welcome to walk around and talk with the local people, learn handicrafts or sit with a few of the villagers. You may even get to test your drinking ability and accept some 'Lao Pa' (jungle whiskey, probably better known as moonshine). While you're putting your drinking abilities to the test, why not test your stomach at the same time!? Some northern specialities are also worth a mention, such as 'Lap Moo'. Lap is traditionally minced raw pork mixed with chillies and other spices. Eaten raw, this dish may scream 'e-coli central', but trust us, it is absolutely delicious, and we do recommend trying it!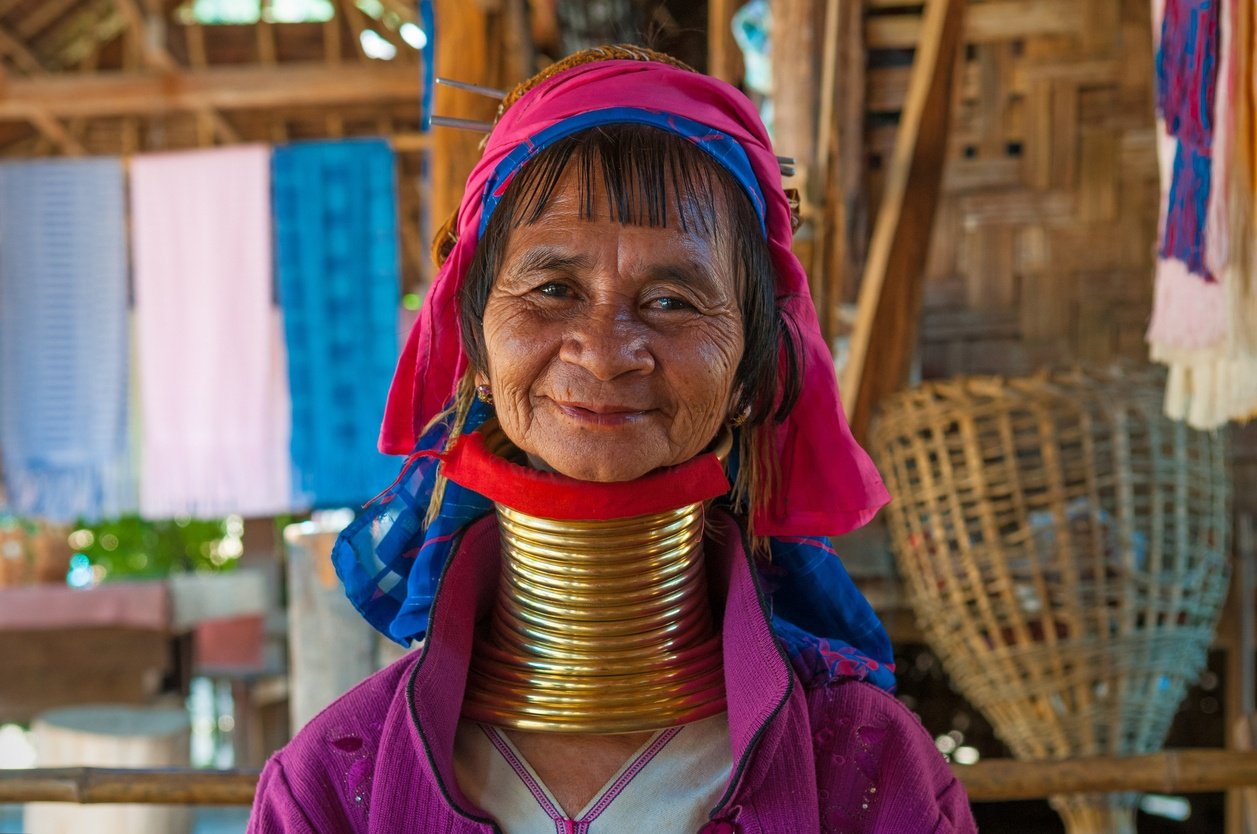 CHIANG MAI TUBING & BEACH CLUB
For those who are feeling a little lazy, there are plenty of activities that accommodate those looking to kick back, relax and take a chill pill. Recently built amongst the hills is the 'Chiang Mai Tubing and Beach Club'. Along the river, a man-made beach has been constructed. Here you can float along at your own pace over 10km, down the river, finishing at the beach club, the perfect day of relaxation for weary trekked out legs! You deserve it. Beers, anyone?!
Other activities available in Chiang Mai and Northern Thailand range from bamboo rafting, zip-lining, kayaking, caving or just a relaxing walk around the many temples located around the city. But for those looking for something a bit more extreme, there's also bungee jumping, downhill mountain biking, paintballing, and drift karting. The list goes on! Check out our Northern Thailand trip here to see what activities we get up to & come join the TruFam!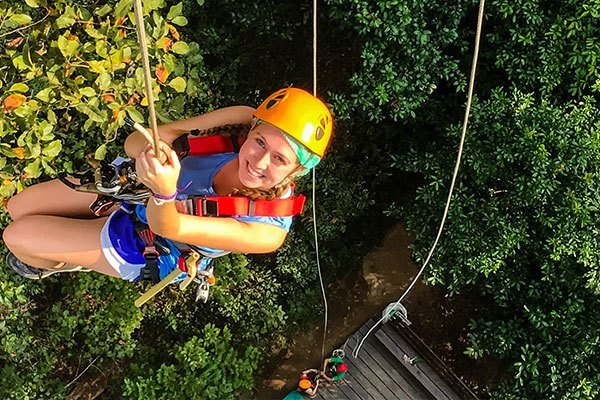 All of the activities in the north, much like the beer (priorities ya know) are also well priced. For example, I haven't seen many places in the world which offers bungee jumping for 20 pounds! In fact, on the whole, prices are generally lower in Chiang Mai and Northern Thailand with a beer averaging around 50 baht, the same for a good Thai dish, and accommodation on average will be about 4 pounds per night. So for those on a tight budget, Chiang Mai and Northern Thailand is a great place to wander around at a reasonably low cost and still see a large amount of the city.
MEET THE ELEPHANTS
Chiang Mai and Northern Thailand is also the place to be if you fancy making some elephant friends. On our tours, while in Northern Thailand, we visit a sanctuary where you can help bathe them and get up close and personal with our favourite gentle giants. This is completely ethical; the elephants here get the best care and have often been rescued from dangerous situations. This is an experience not to be missed!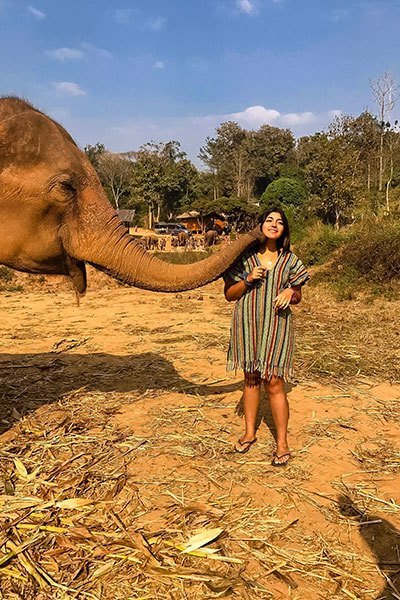 For those with a bit more time in the land of smiles, we personally couldn't recommend Chiang Mai more! Take a break from the crowded south, exchange your whiskey bucket for a bamboo shot of rice wine and take in some northern culture because you won't regret it! Why not even encompass all of the above by joining us on our Northern Thailand tours!? See ya there!
Don't Quit Your Daydream.