One of the most picturesque hidden gems in South East Asia - Halong Bay. However, there is so much more to this amazing place than meets the eye, you just have to search a little deeper to find the hot spots. But we have helped you out! If you are travelling to Vietnam and looking to go off the beaten track, have a read of Halong Bay's hidden gems.
Halong Bay's hidden gems and beauty have put Vietnam firmly on the map, with around 5 million tourists visiting each year. Check out our recommendations for the best places to escape the crowds in Vietnam's number one tourist hotspot…
#1. TI TOP ISLAND
Ti Top island is one of the biggest islands in Halong Bay and sits right in the centre of it. Ti Top has it all. Climb the 427 steps to experience panoramic views over the bay. Afterwards, reward yourself with a quick swim & a spot of sunbathing on the island's beach. The best way to dose up on your vitamin sea!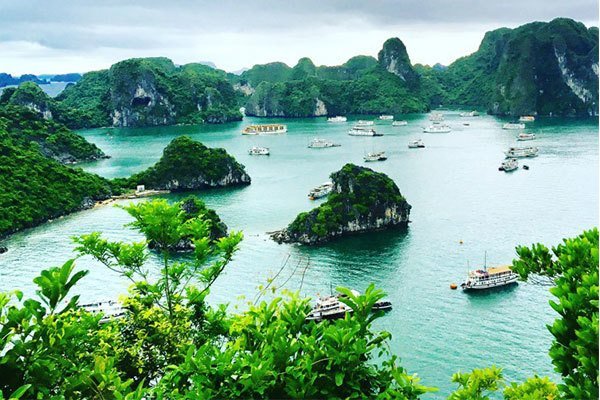 #2. BAI TU LONG BAY
Bai Tu Long Bay is considered Halong Bay's little sister and continues northeast of Halong Bay for 100km until the Chinese border. Bai Tu Long National Park is home to rainforest, fishing villages and the same Insta-worthy karst mountains that are scattered across the rest of Halong Bay. A cruise through Bai Tu Long Bay is a fab way to dodge the crowds whilst getting a glimpse into how the locals live.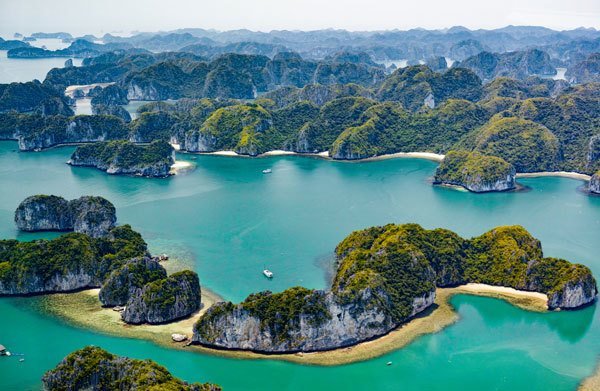 #3. CAT BA ISLAND
Cat Ba is the largest island in Halong Bay and is becoming more and more developed as Vietnam's tourist boom continues. Half of the island is still relatively untouched, though, and filled with jungle and sleepy villages. Cycle through local paths, trek through unspoiled jungle, take in the local wildlife and then reward yourself with a well-earned dinner in one of the island's many restaurants. Quite literally an island paradise!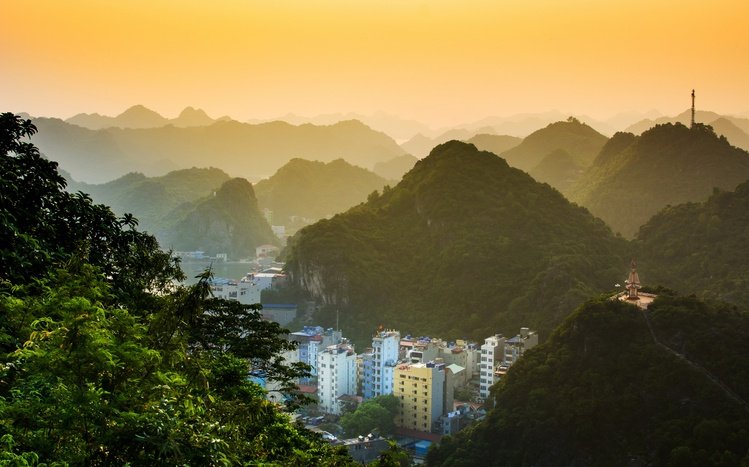 #4. LAN HA BAY
No trip to Halong Bay is complete without kayaking through it's emerald waters. Just off the shore of Cat Ba Island, Lan Ha Bay's uncrowded feel makes it the perfect place to paddle through unexplored caves and blue lagoons.