Spending a week in Thailand is the perfect introduction to all that South East Asia has to offer. With everything from the infamous Khao San Road to hidden highlights such as Khao Sok National Park, our 8 Day Thailand Experience has it all. Read on for a whistle-stop tour through the best week of your life…
Day 1: Bangkok
Start your week in Thailand in Tru style with heaps of backpacker banter on South East Asia's most famous street: Khao San Road. After checking in to our start hotel and chilling by the pool, head to this world-famous backpacker institution for a spot of dinner.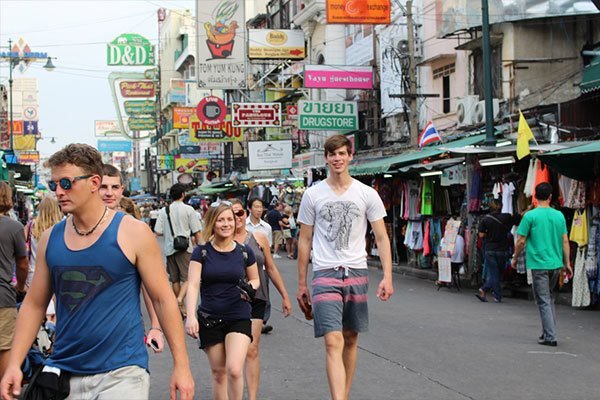 Once your stomach is lined with authentic Pad Thai, join your fellow travellers for a tipple in one of the area's many bars. Home to some of the coolest backpacker establishments in the world, Khao San Road is the perfect place to get to know your new travel pals!
Day 2: Bangkok
Cleanse yourself of your sins this morning with an insight into Buddhist culture. Spend the second day of your week in Thailand visiting two of Bangkok's most revered temples – Wat Pho and Wat Arun. Take in a bird's eye view of the city from Wat Arun and then head down to the striking golden reclining buddha at Wat Pho.
After all that exploring, put your feet up whilst you cruise down the Chao Phraya river. Floating down the river on a long-tail boat, you'll get to see Bangkok from a completely different perspective!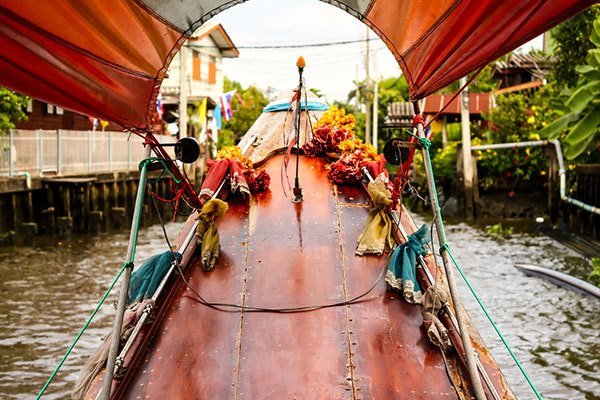 Once you're all rested up, test your bartering skills in one of the city's many markets. Our personal favourite is the expansive Chatuchak ("JJ") Market, where you can haggle for just about anything. As a weekend-only market, Chatachuk is a must visit if you're around on a Saturday or Sunday.
Day 3: Bangkok - Khao Sok
Enjoy a slow morning recovering from yesterday's action – perhaps take a wander down to Benjasiri Park for a spot of breakfast in the sunshine. Then, enjoy a traditional Thai massage in a local spa. Massage has a long history in Thailand, with many locals opting to visit their masseuse instead of their doctor to relieve aches and pains. What better way is there to relax before hopping on an overnight train down south?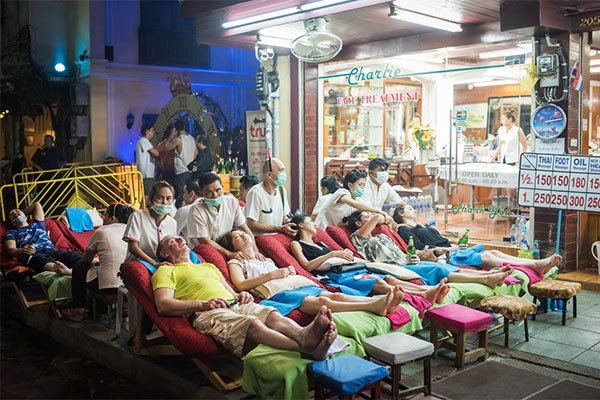 Day 4: Khao Sok National Park
Thailand's dreamiest hidden gem, Khao Sok National Park houses one of the most beautiful freshwater lakes in South East Asia. Home to over 42 different types of mammal alone, the lake's waters are incredibly ecologically diverse. Spend your time in Khao Sok relaxing on a longtail boat before seeking out some adventure and cliff-jumping off karsts.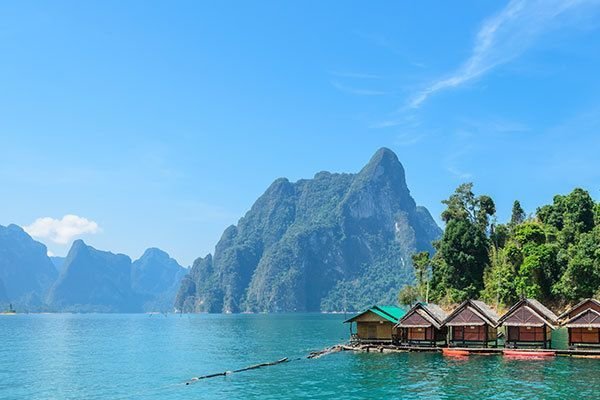 All of our southern Thailand tours visit this stunning part of the world, so join us for a hassle-free way to enjoy the park's tranquillity. Whilst there, experience the magic of sleeping under the stars in floating bungalows, surrounded by natural beauty.
Day 5: Koh Phangan
Famed as the number one destination for experiencing Thailand's Full Moon Party, Koh Phangan is one of Thailand's best-known islands. With beachside bungalows, fire shows and backpacker bars, Koh Phangan really does have it all.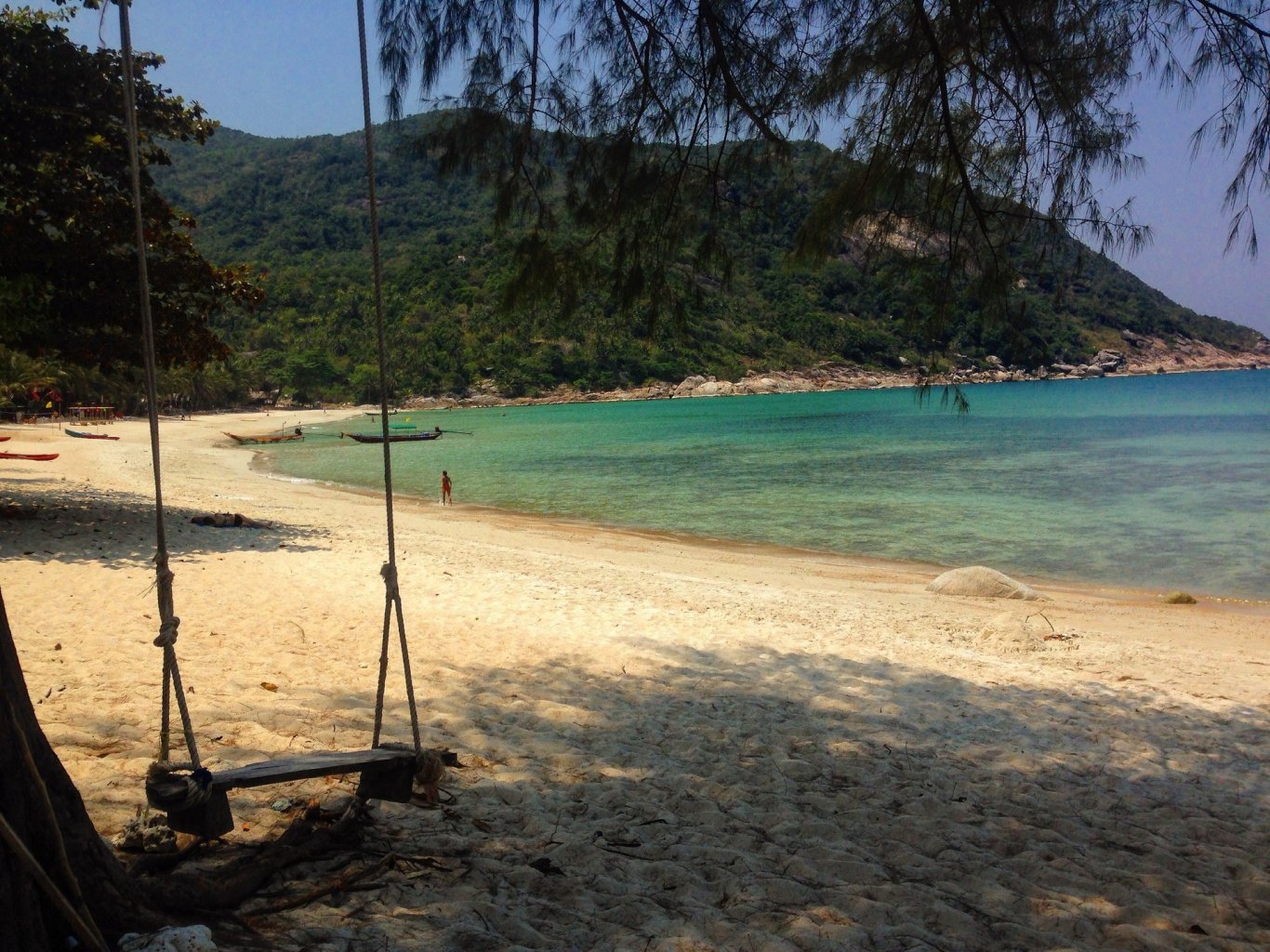 Spend your first night on Koh Phangan settling in to the secluded Bottle Beach. Settle in to the basic beach bungalows and spend the night feeling as though you've stepped back in time with the rest of your TruCrew.
Day 6: Koh Phangan
After spending the night stargazing, wake up to the sound of ocean waves gently crashing against the shore. Then, journey down to the local gym to try your hand at Thailand's national sport. Learn the basics of ancient martial art Muay Thai in a relaxed environment.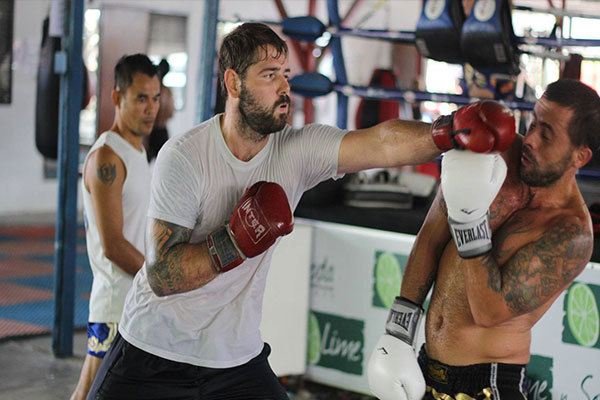 Spend the evening visiting one of the sunset bars that Koh Phangan is famous for. On the South West of the island in 'Wok Tum,' Amsterdam Bar is the perfect location for travellers to kick back and enjoy one of the best sunset views in the world.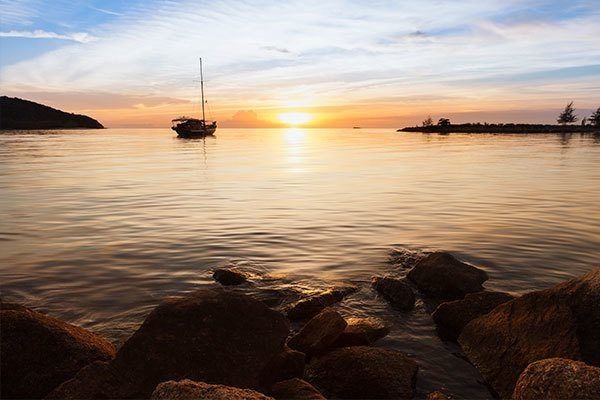 Day 7: Koh Phangan
No week in Thailand is complete without checking out the underwater world surrounding it. Make the most of your last day in Thailand with a round-the-island private boat cruise. Sunbathe on deck before snorkelling in emerald waters. Round off the excursion with a trip to Than Sadet National Park, where we visit the impressive Than Sadet waterfall.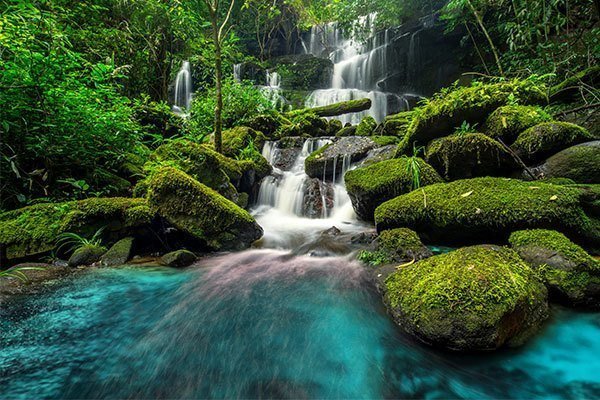 Visiting Bangkok, Khao Sok and Koh Phangan is the perfect way to spend a week in Thailand and the perfect introduction to South East Asia. If you want to backpack Thailand without the hassle of organising everything solo, why not hop on our 8 Day Thailand Experience. We take care of all accommodation, transport and activities so you can enjoy the experience of a lifetime!
You can check out the rest of our Thailand tours here. For further travel tips check out our Facebook page and come and have a chat with the TruCrew on info@trutravels.com to plan your epic adventure today!