Our New Trip, our 3rd Birthday and our 1000th TruTraveller.
Now with 2015 wrapped up like that last forgotten Christmas present still under the tree we look towards the New Year with some awesome news! 2016 is already filling us with giggly excitement, not only is does the coming month bring us here at TruTravels our 3rd year anniversary of our very first group, and a brand new epic 23 day adventure to add to our trip list, but also our 1000th TruTraveller joining us here in the land of smiles! All of these things of course (like most situations here at Tru) are cause for celebration!
Firstly, our millennial customer, Rachel Malcolm, will receive a very sought after item that is, to put it bluntly – 'as rare as rocking horse sh*t'.
Those who know of this relic may already have guessed it: upon arrival here in Thailand, our 1000th TruTraveller will receive a one of a kind, limited edition, exclusive as f*!k, crispy white TruTravels snap back cap, a hat so rare that it's been kept under lock and key in a cupboard under the stairs for over 6 Moons waiting for the chosen one – that's you Rachel!

The second cause for celebration on this fine day is the release of our newest and tastiest offering to all TruTravellers new and old.
Over the last several years we've travelled & listened to many backpackers in order to understand their wants and needs in Thailand & Asia, where they want to go, what they want to do and how they want to do it. Using this knowledge we formulated a few tours, three of which (our first three Thailand ones) have consistently been ranked in the top 10 tours in the world on TourRadar, have received unreal reviews, and have grown in popularity rapidly. So, based on the feedback we got from our customers and agents and like a mad professor in a really sexy, awesome, tropical island laboratory, we've mashed these three epic Thailand group travel experiences, and combined them (using ancient creation techniques said to pre-date the sun!) Into what we feel will surely be the greatest travel experience ever created for young people in Thailand and what will surel be our first Legacy. The TruTravels 23 Day Thailand Legacy tour: Full Moon Island Hopper!
As with the three tours that combine to make it, this one begins in Bangkok where we discover the sights, sounds and smells around the city, soak up the culture (and a few beers) before heading south to the oldest evergreen rainforest in the world, where we spend the day and night in floating bungalows on an unbelievably beautiful lake. Then we venture onwards to the world famous Koh Phangan for days of beaches, boat parties, massages, water sports, slip 'n' fly-ing (check it out trust us), our time on the beautiful island culminating in the biggest beach party in the world; the Full Moon Party.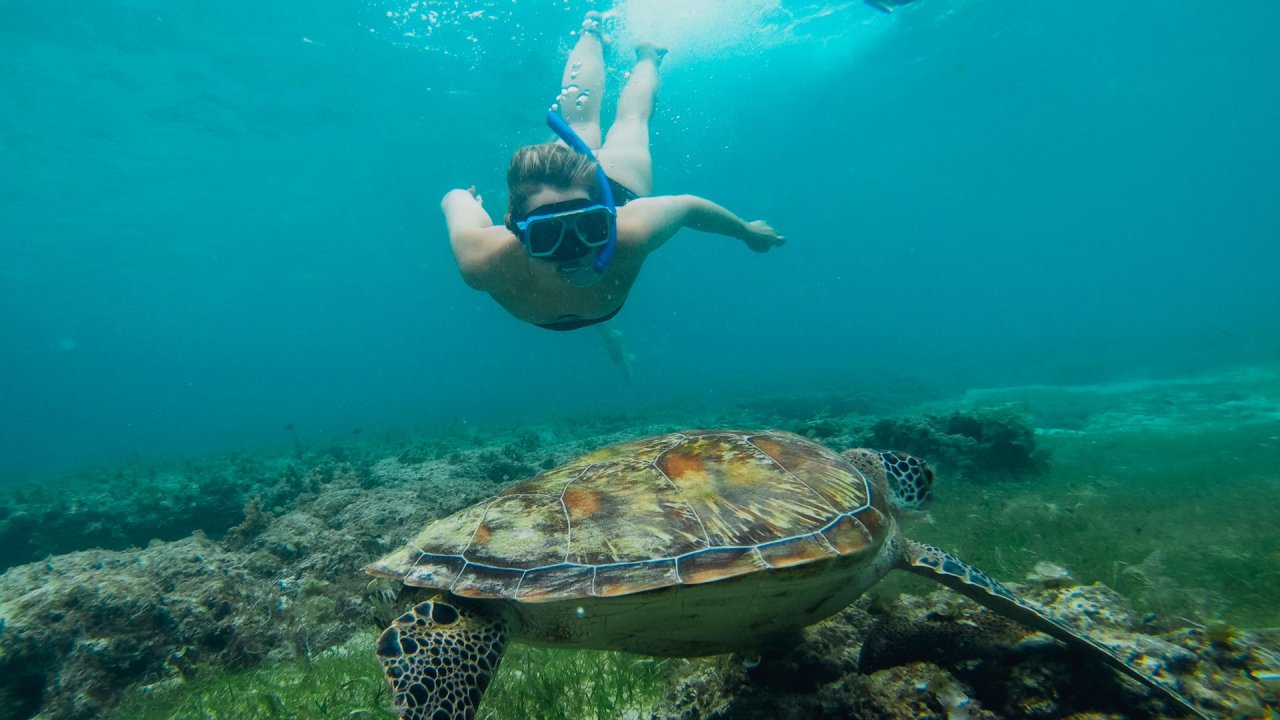 After the full moon madness we boat it over to Koh Tao (Turtle Island) for 4 days of either rest and relaxation, or something to get your blood pumping a bit more, with activities available such as scuba diving, rock climbing, abseiling, muay thai, kayaking, you can even learn the high flying trapeze! After Koh Tao we grab a private mini bus over to Krabi province on the West coast and grab a longtail to the beautiful Railay Bay where we stay amongst the karst limestone mountains in Railay Bay for a few days, we will kayak to hidden beaches, tour around the surrounding islands and keep an eye out for all the wild monkeys that you will almost certainly see.
Our penultimate location in Koh Phi Phi, where we will get a taste of the epic night life and visit the world renowned 'Maya Bay', made famous by the movie 'The Beach' starring our main man Leo DiCaprio, soak up the sun, swim in the crystal clear waters and be generally be blown away by the unbelievable landscape that surrounds us.
The epic journey finishes with a bang in the madness that is Patong Beach, Phuket. For one last night of cocktails, music and merriment while we cruise around in 'Disco Tuk Tuks' and paint the town red in Tru style before sadly all parting ways the next day and heading onto new adventures.
Now if that run down got you itching for your backpack, then you better start packing and as our 23 Day Island Hopper is now open to book on our website, get in quick though as there will only be one a month and the spots are already filling up quick!
The last but by no means the least cause for celebration today is our 3rd birthday!
That's right, our first ever group started on 15thJanuary 2013 meaning that a whole 3 years have passed for us at TruTravels and we honestly couldn't tell you where the funk all that time has gone. What we can tell you though, is that it has been one hell of a journey so far, and an incredible time for everyone involved. So, to celebrate our birthday, we are inviting each and every one of you to join us on a very special TruTravel's Birthday Shipwrecked Boat Party!
Seeing as it's our birthday and we have a giant group descending on the island, on the 18th January, we'll be taking the party to the open seas on our very own party boat, we'll cut shapes, swim, drink buckets and be jolly for the day before being dropped off at the beautiful Bottle Beach where the merriment continues with beach drinking games, a bon fire, fire show and Chinese lanterns all before we party the night away beneath the stars. An epic two day boat party which includes a night one one of the most beautiful beaches in the world, not a bad birthday party by anyone's standards. However this trip is actually another new addition to the TruTravels' arsenal of epicness and something we offer not just to our group members but also everyone else on the island on a weekly basis – you can read more about that here.
The next day we'll chill out on the beach and nurse some heavy heads, those up for it may even get the opportunity to take part in some Wakeboarding to get your pulse racing once again, or even just a leisurely game of volleyball on the gorgeous white sand….ahhh paradise.
So if you're around Koh Phangan on the 18th January do drop us a message and join us on the open seas for a piratical TruTravels birthday bash!
Thanks again for an epic 2015 everyone, lets start 2016 with a BANG!
See you on the beach x