It's that time of year where you need a little something to get you through the winter and an adventure to this year! So we thought we would give you a bit of travel inspiration and an insight into the best places to jet off to in 2019…
Here are our top places to visit in 2019...
SRI LANKA
This little gem of a place is a must for 2019. Home to exotic animals, stunning scenery and beaches, ancient history and culture! This is one of our newest destinations and already proving a favourite as it is super popular and selling out fast. You begin in Negombo, then head out to Sigiriya rock for the epic views and surrounding countryside scenery! You also get to visit a tea plantation, learn about Sri Lankan cuisine and ride on the famous blue train. Not to mention the safari where you get to see elephants, buffalos, and monkeys. This is definitely a tour which has something for everyone.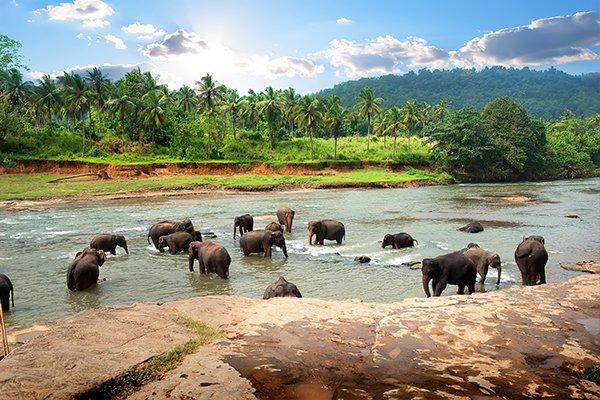 LAOS
Laos is one of the most underrated destinations we visit on tour. I don't think anybody truly understands how beautiful this country is. Known for it's mountainous terrain, French colonial architecture, hill tribe settlements and Buddhist Monastries, this country has so much to offer. Not to mention, it is home to some of Asia's most beautiful waterfalls in the world. You can go tubing, zip lining and kayak with dolphins and all in 7-11 days. This trip is also great for if you are visiting any neighbouring countries in South East Asia like Thailand or Vietnam. You could make it a big trip and combine a few countries.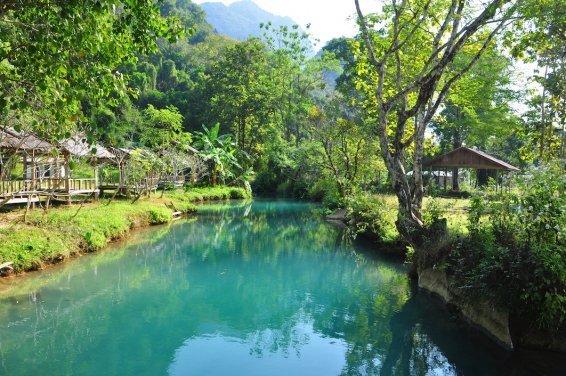 VIETNAM
The first of our Top Places to Visit in 2019 is Vietnam. This country is a long, narrow country neighboured by the South China Sea and the Laos and Cambodia borders. Vietnam is full of stunning sceneries. From vibrant mountains, picturesque valleys and beautiful beaches, how could this not be a top place to visit in 2019? Ho Chi Minh City, the capital of Vietnam, offers a selection of historic and modern attractions whilst Hoi An offers more of a peaceful ambience, with the vibrant lanterns making this place so special.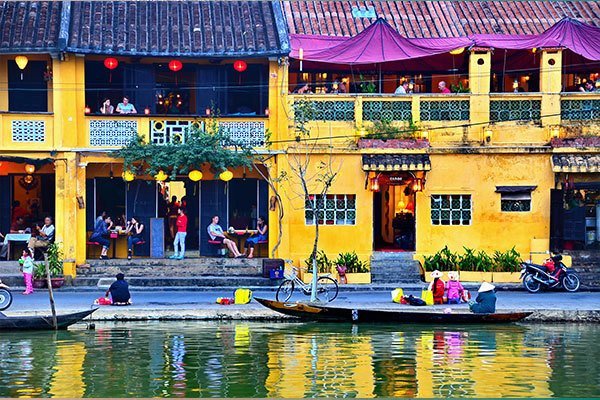 If you are looking to escape the cities, there is no better place to go than Halong Bay. Paddle along the emerald waters and climb aboard a unique houseboat to embrace this special experience. Afterwards, head north to the Sapa mountains. Here you will be greeted by the local's and blinded by the breathtaking views. Make sure you stay with a local hill tribe family and don't be afraid to use your bartering skills when shopping!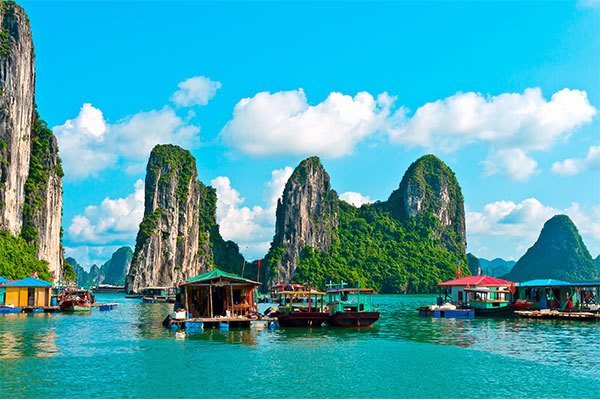 PHILIPPINES
Everyone is raving about the Philippines, but what is it that makes this place so special? The 7,500 islands and endless miles of white sandy beaches makes it the ultimate land of paradise.
Boracay is known for having one of the best beaches in the world, with powder-like white sandy beaches, it's the perfect place to top up on your tan. Cool off in the crystal waters and snorkel with vibrant tropical fish. If you are looking to dive further into paradise check out our 10 Day Philippines experience. We take you on exclusive boat trips, breathtaking waterfalls and even swimming with millions of sardines. Not your everyday dive!
Our favourite place in the Philippines is Siquijor. The island is famous for its faith healers, epic mountains, local caves and stunning waterfalls. An absolute must for your 2019 adventures.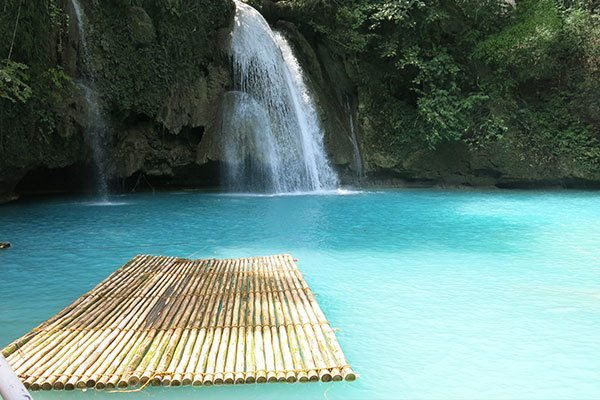 CAMBODIA
Siem Reap – home to an ancient wonder of the world - Angkor Wat temple. There is no better start to the day than to watch the sunrise over the temple. Take in the magical array of colours in the sky and get that perfect Instagram post to share to your buddies.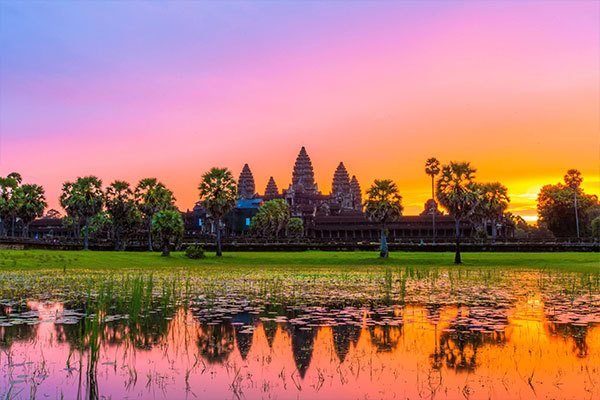 If you are a foodie then Cambodia is the place for you. The burst of flavours in their local cuisine is something that you have never tried before. Don't forget to try their Khmer red curry if you are looking for an extra hint of spice!
For a city escape, there is no better place than to head to Koh Rong Samloem. Relax on the beach, sip on cocktails and swing on hammocks whilst watching the sun go down. Cambodia is our top place to visit in 2019 as it gives you the perfect mix of culture with a touch of paradise.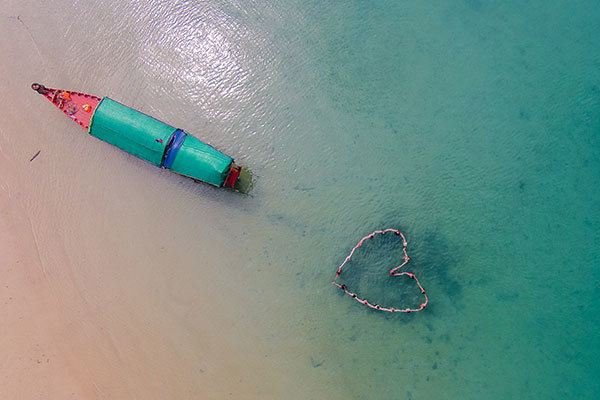 So there you have it. A few of our top places to visit in 2019. If you are interested in heading to these epic places then check out our 17 Day Vietnam Explorer, 10 Day Philippines Experience and 12 Day Explorer. If you are not sure which one to head to, why not combine them together with our Multi-Country tours. So stop wondering what if and just get out there and see it for yourself!